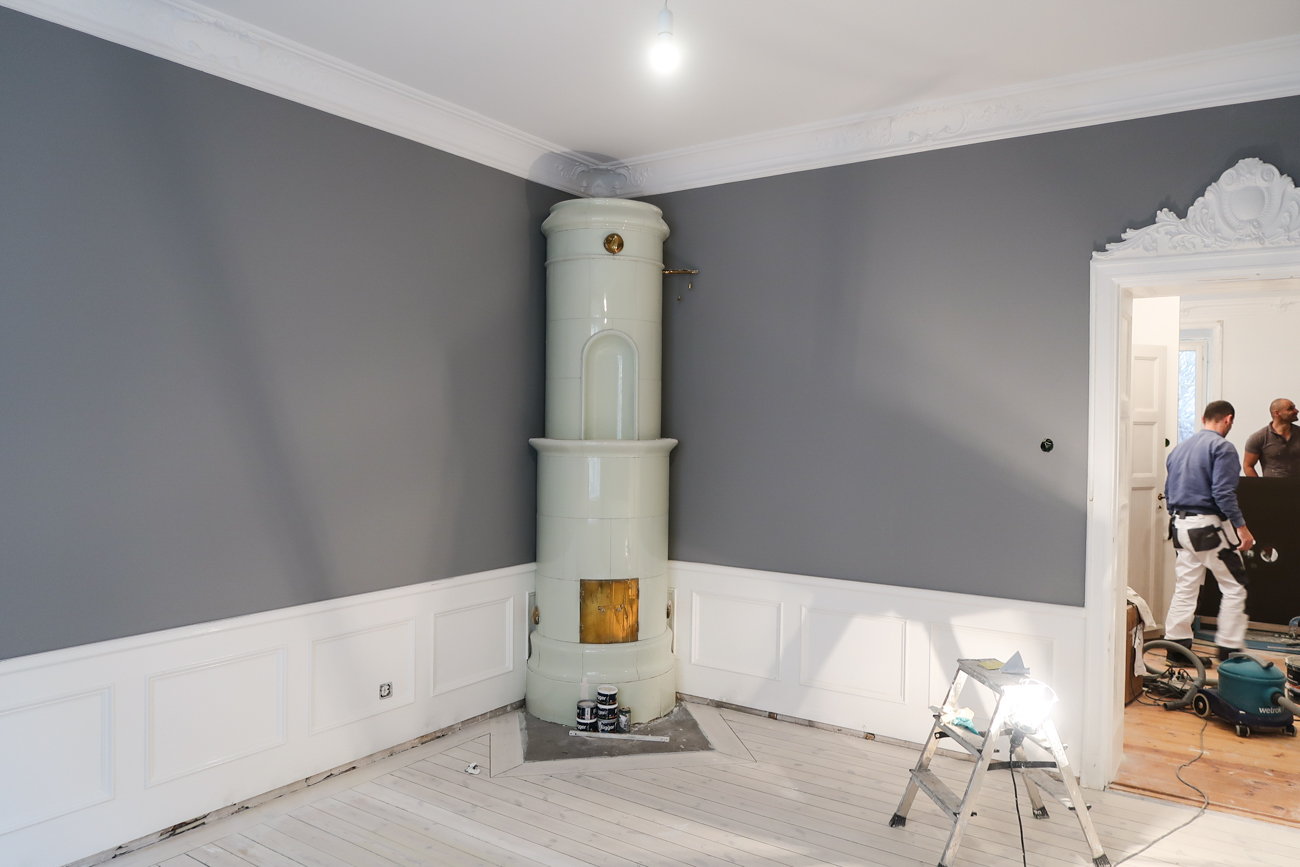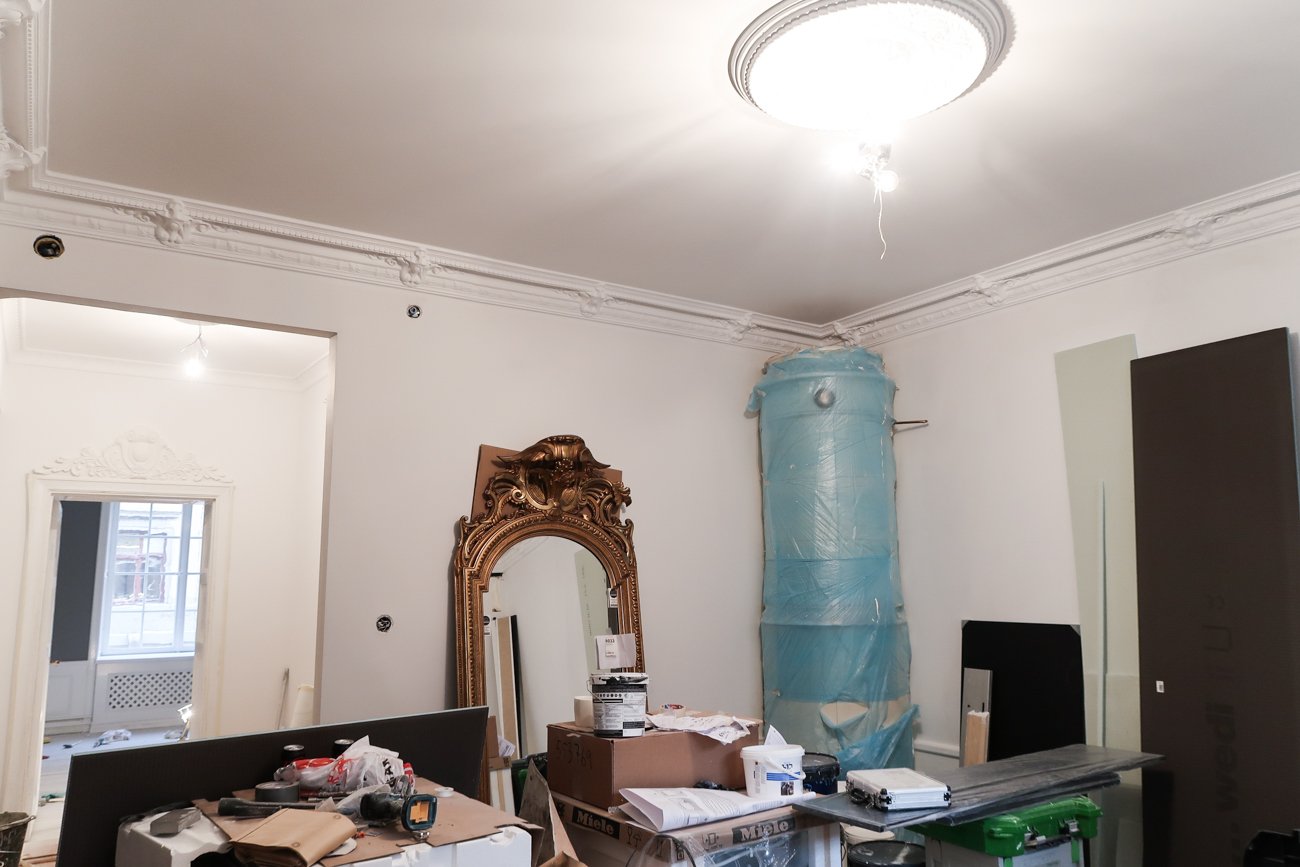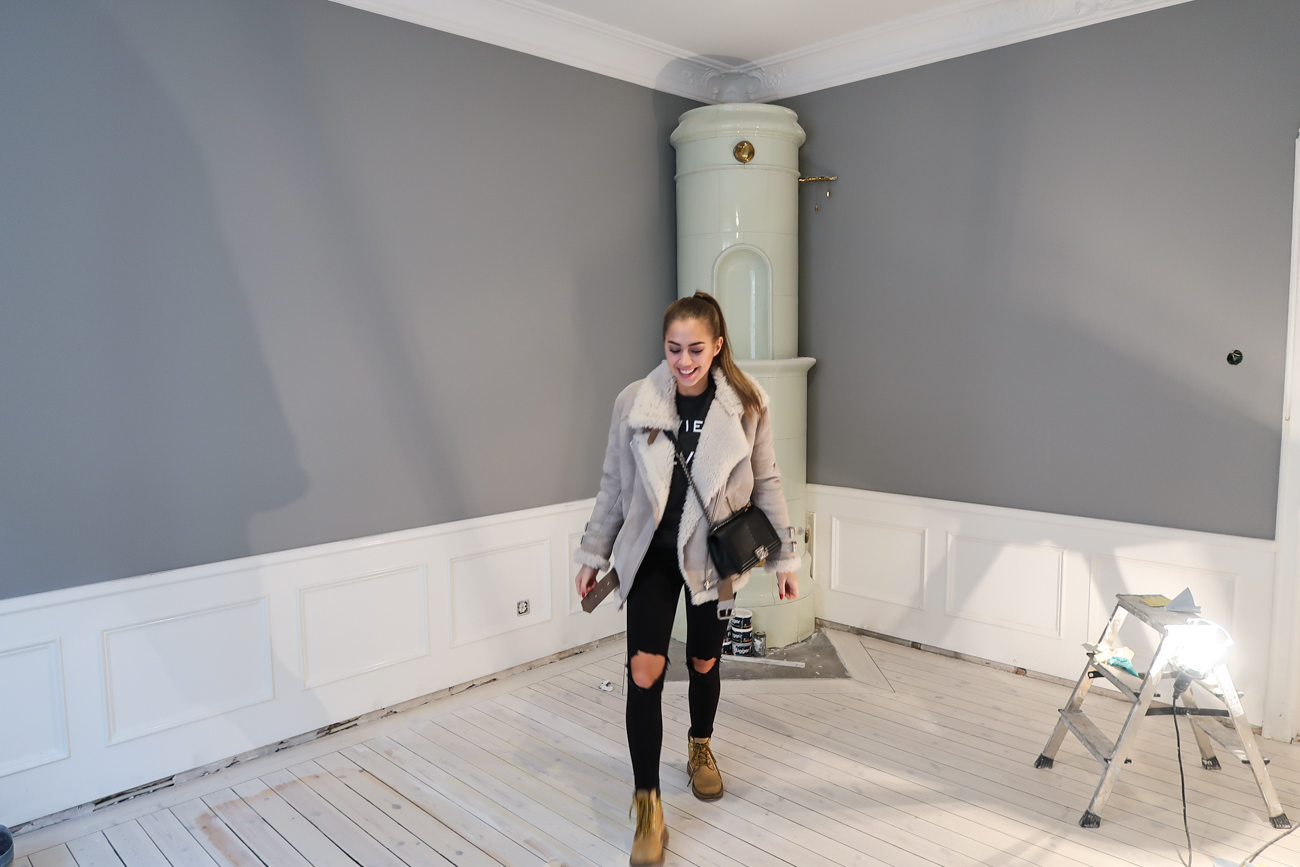 Happy girl in all the chaos today haha
Som jag skrev för några dagar sedan så bestämde vi oss för att testa en vända till med furugolvet och nu har vi hittat en behandling vi känner oss nöjda med. Vitlut, vitolja & matt hårdvax. Snyggast är ju såklart utan fog mellan plankorna men det är väldigt ohygieniskt (speciellt vi som har hund, ångesten om han råkar bajsa inne och det rinner ner mellan plankorna….haha) så vi kommer köra svart fog. Vi testade ju med grå fog innan (ni  kan se det uppe i högra hörnet på bilden på mina skor) men det gjorde att själva "brädkänslan" försvann så nu blir det svart. Hoppas hoppas hoppas det blir bra, orkar inte mer haha!
Förresten, hur vacker är inte vår spegel vi köpte på auktion? Från 1800-talet, så jävla fin. Den är lite trasig på ena sidan men vi fick med delarna så vi ska försöka laga den!
// As I wrote a couple of days ago we decided to try one more time with the pinewood floor, and now we've found a treatment that we are pleased with. Have noooo idea how to write about the treatment and stuff in English so I'm just gonna skip that, sorry. Hope this will be good though, can't take this anymore haha!
By the way, how beautiful is our mirror we bought? From the 19th century, so damn beautiful. It's a bit broken on one side but we got the parts so we'll try to fix it!