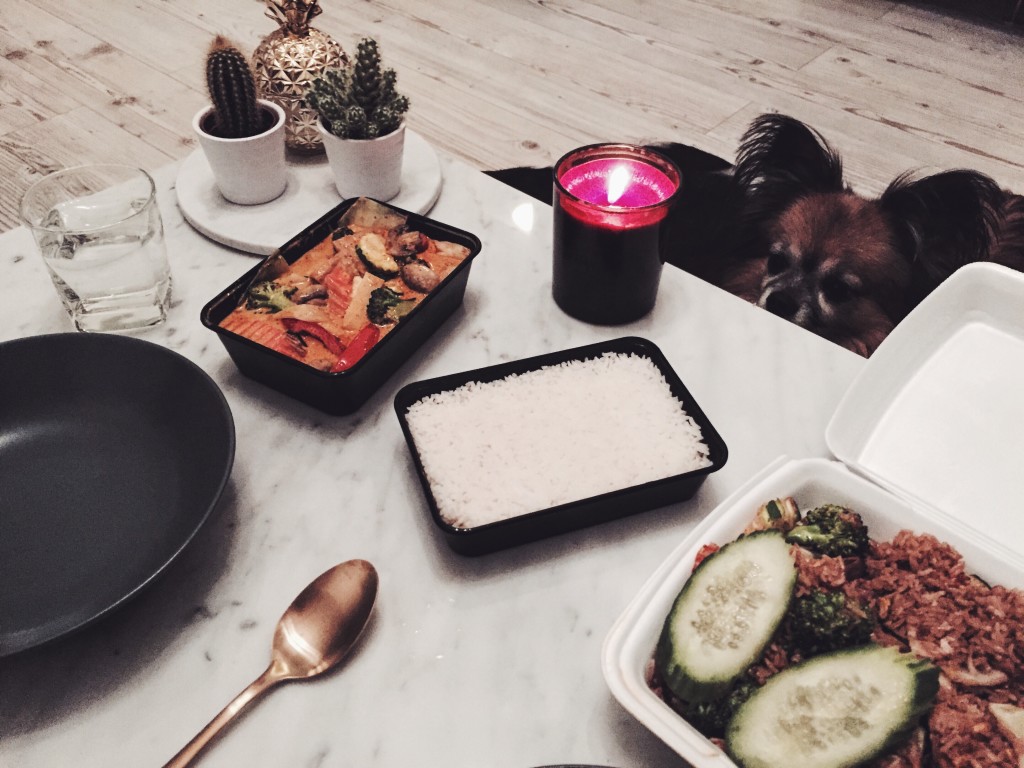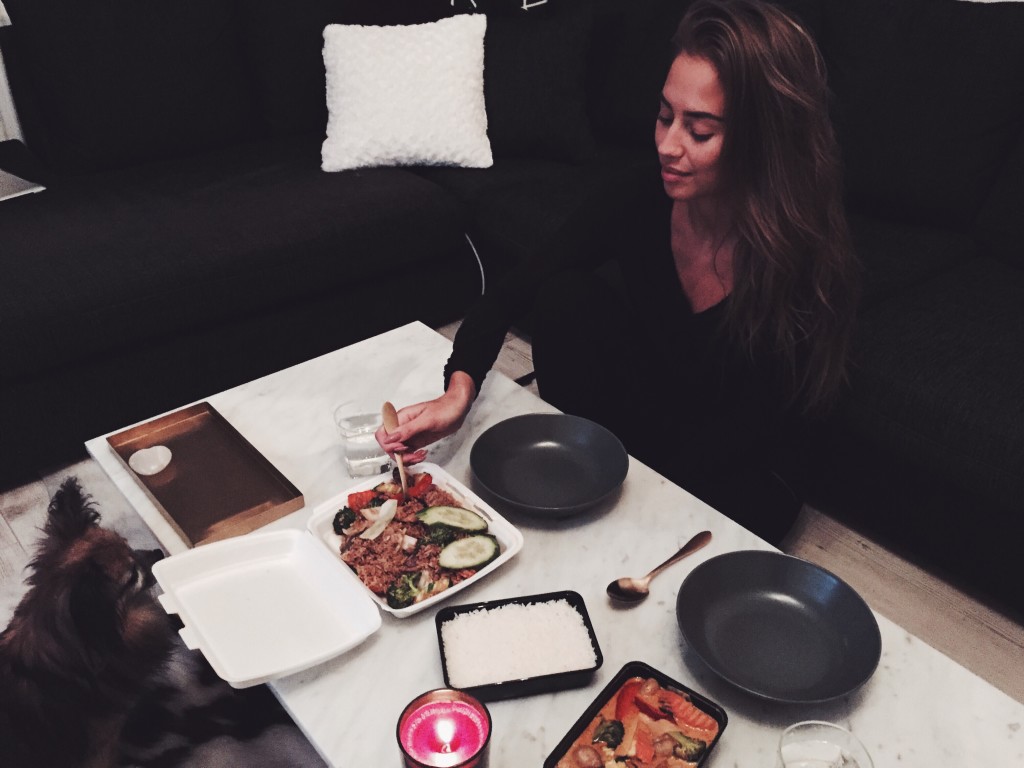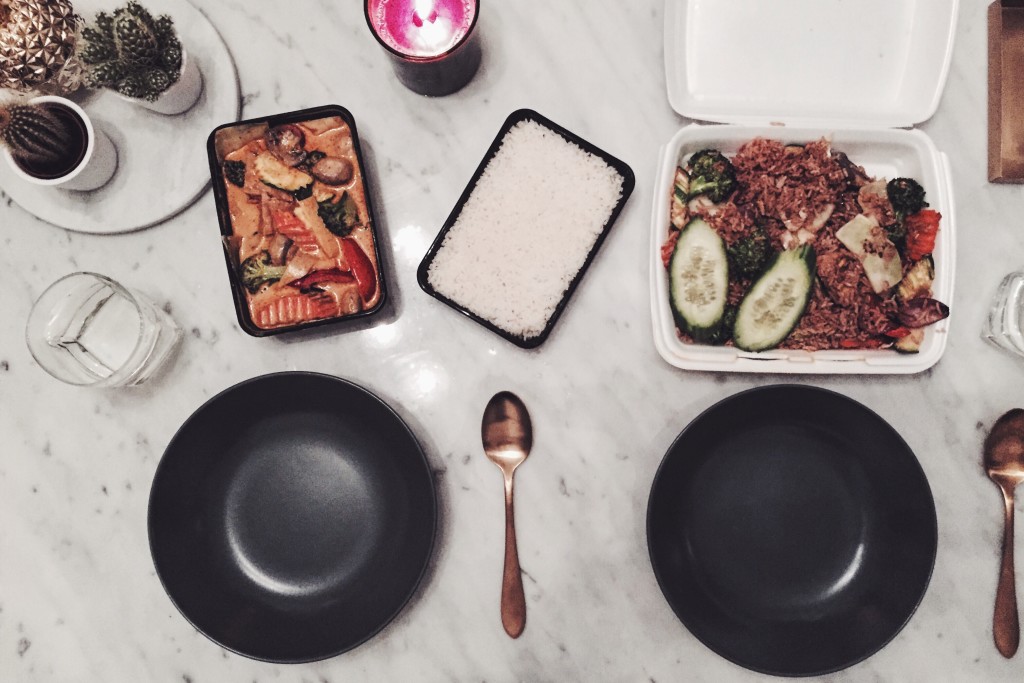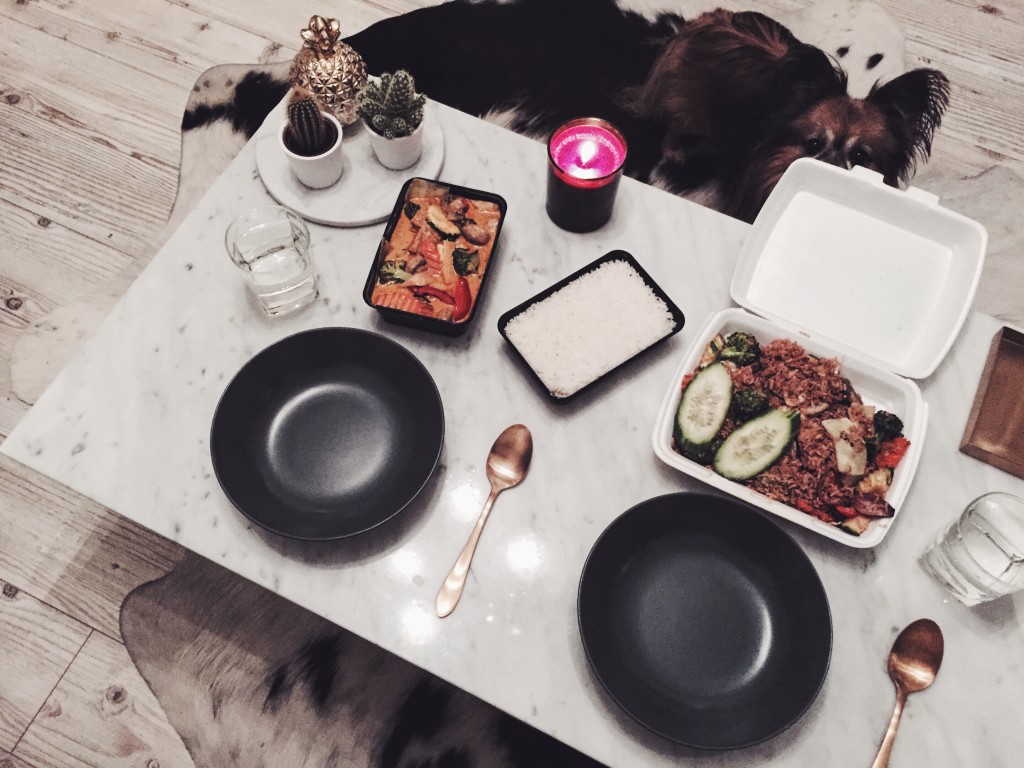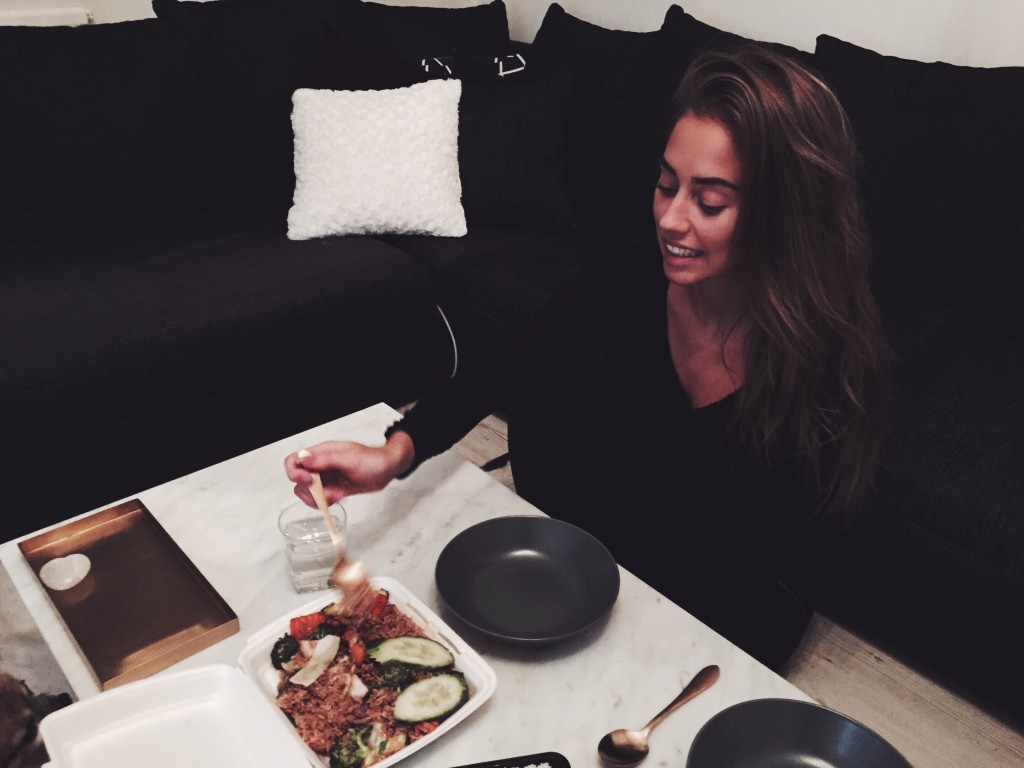 Someone's hungry! Mani too ;P
Ahhh äntligen hemma efter en lång jobbdag, vi är helt slut efter massa möten idag så vi köpte med thaimat för att slippa laga. Manis mat ligger på tining (han käkar färskfoder) så han står hungrig vid bordet och förstår inte att vi inte har något kött i rätterna hehe. BTW, goooda nyheter! Min laptop är påväg tillbaka från service nu så snart kan jag jobba och blogga normalt igen. De senaste dagarna har jag liksom fått skriva ut ALLT på jobbet och suttit och jobbat med buntar med papper istället haha.. Så jäkla bra att jag får den innan Kapstaden!! Var lite orolig där ett tag. Hoppas allt är kvar på datorn bara, fick höra att innehållet kaaaaan ha skadats…
Nu ska vi äta glass och se ett avsnitt Homeland! Fan vad senaste säsongen är bra!
// Ahhh finally home after a long day at work, we're exhausted after tons of meetings today so we bought thai food so that we didn't have to cook. Mani's food is defrosting (he eats MUSH which is a 100% natural) so he's standing here hungry and doesn't understand that we don't have meat in our dishes hehe. BTW, gooood news! My laptop is on it's way back from service so I can soon start working and blogging normally again. The last couple of days at work I had to print EVERYTHING and then work with a huge stack of papper instead haha.. Well it's perfect that I get it back for Cape Town!! I was a bit worried there for a while. I hope everything is still on it though, I heard that some files miiiight have gotten damaged….
Now we're gonna eat ice cream and watch an episode of Homeland! Damn the latest season is so good!