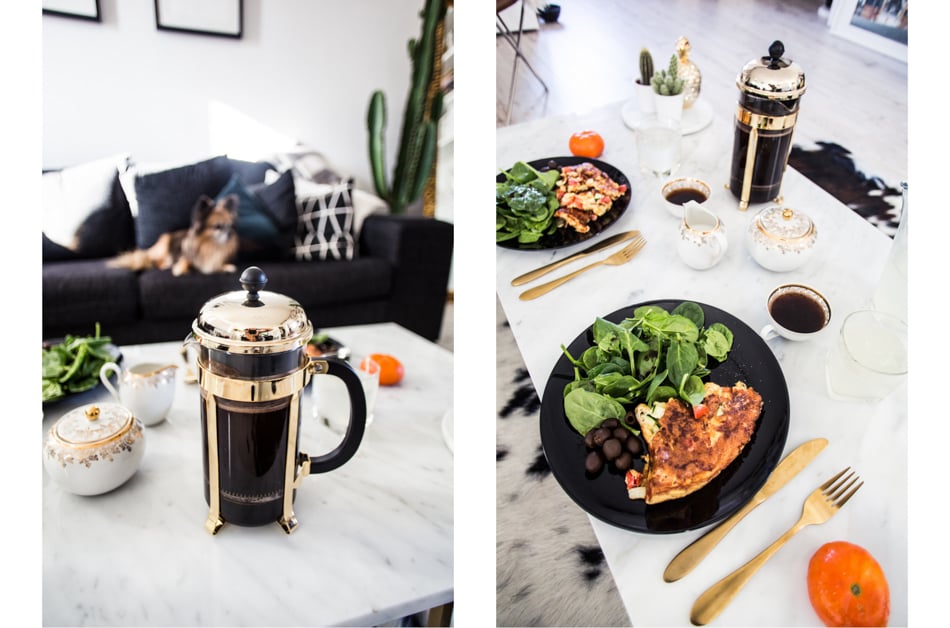 My man made me breakfast!
Lööördag! Min favoritdag, jag är ledig, solen skiner och det är plusgrader. Och jag är sjuk… :-(((( Får se till att vila upp mig den här helgen. Aleks gjorde iallafall en god frukost till oss! Omelett & lemonad. Vår nya fina kaffepress är från Åhléns för den som undrar.
Nu ska jag göra lite te och sedan får vi se om jag orkar gå utanför dörren en sväng iallafall! För jag har bokat in fikadejt med Klara idag. <3
// Saturdayyyy! My favorite day, I have the day off, the sun is shining and it's several plus degrees outside. And I'm sick…. :-((( I definitely have to rest this weekend. Anyway, Aleks made a delicious breakfast for us! Omelett and lemonade. Our new coffee press is from Åhléns.
Now I'm gonna make some tea and then we'll see if I can leave our home at least for a little while today. Because I have a coffee date booked with Klara today. <3