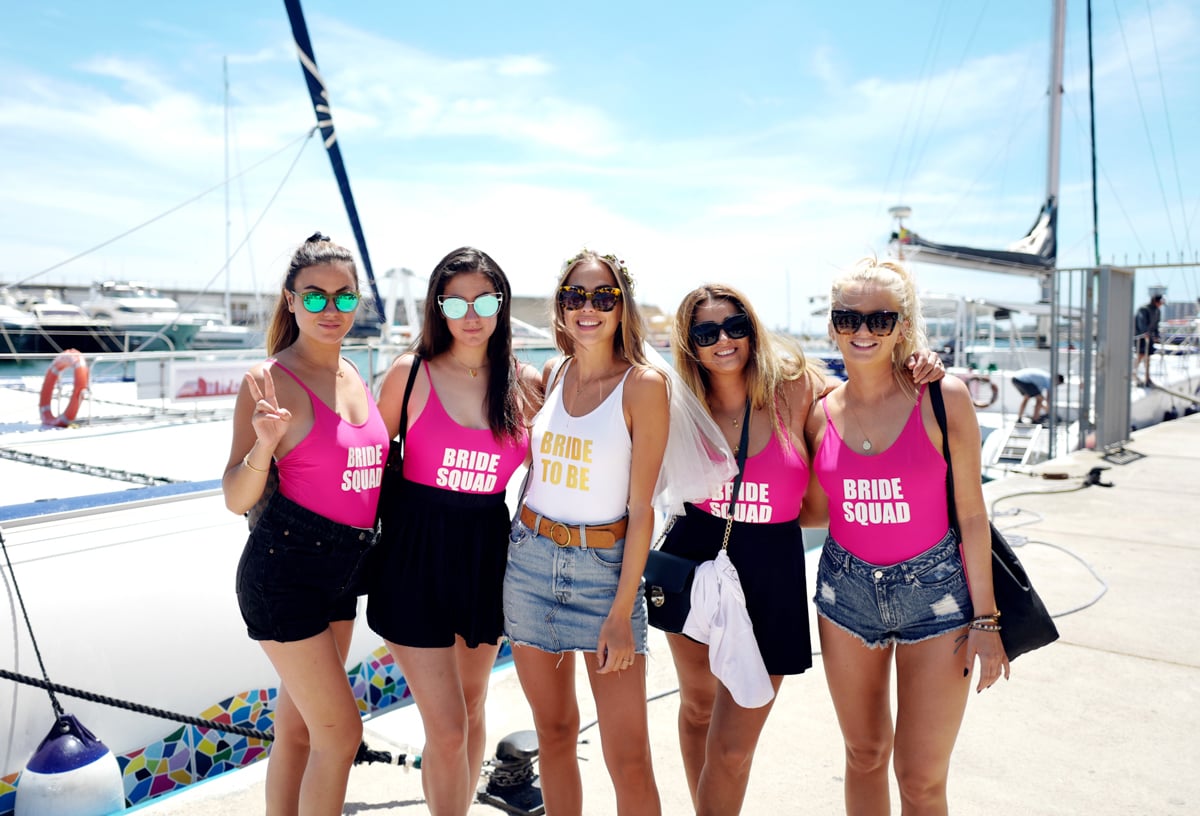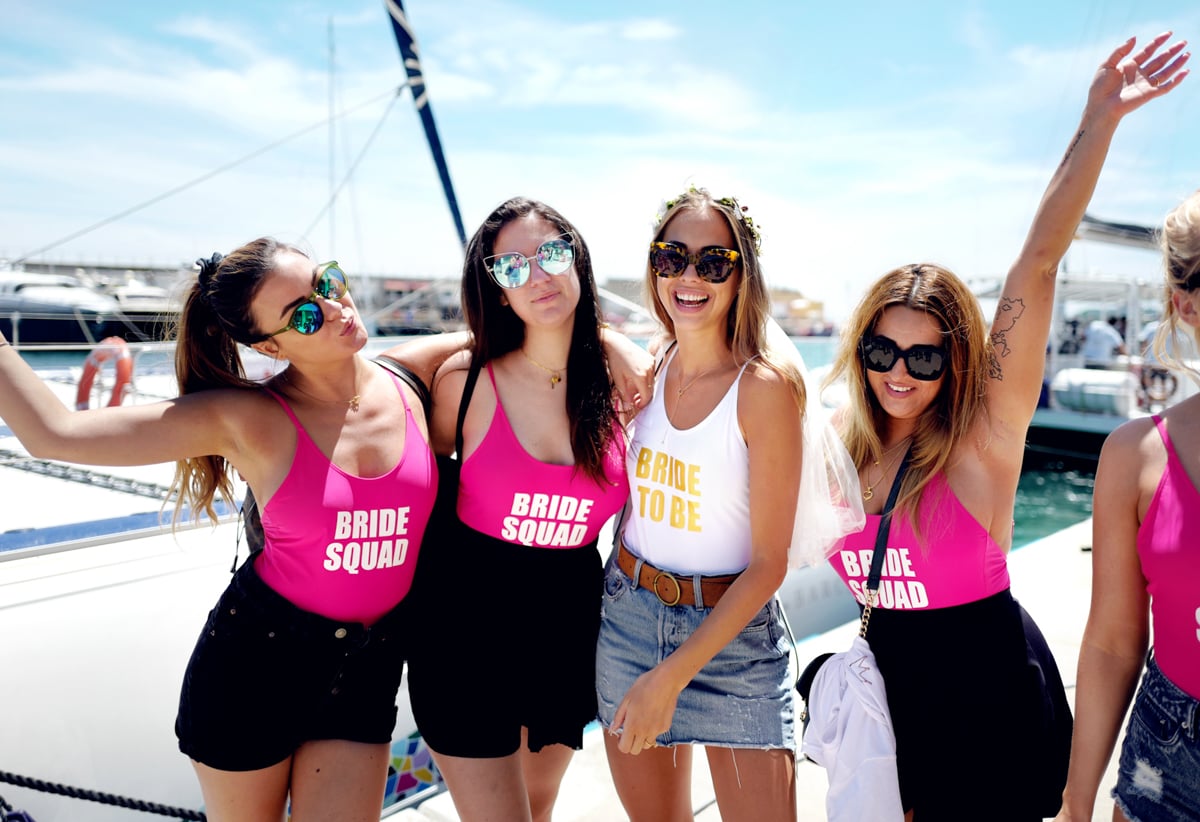 Här kommer del 2 från min möhippa! Har ni inte läst del 1 så hittar ni det inlägget HÄR.
På lördagen vaknade vi alla upp lite småslitna efter fredagskvällen, men efter brunch och lite mimosas så var vi på't igen. ;-) Jag hade ingen aning om vad tjejerna hade planerat, det enda de sa var att jag skulle ha på mig min baddräkt och vara redo klockan två.
Utanför lägenheten stod det taxibilar och väntade och vi åkte ner mot hamnen! Nu började jag ana vad vi skulle göra, för Mika (tror det var hon, om jag inte minns fel) råkade skrika ut "nån som blir sjösjuk och vill ha åksjuketablett?!" hehe. SÅ JÄKLA NICE! Älskar båt!!! Nu fattar jag varför de var så nojiga kvällen innan och hade koll på mina drinkar. De var svinrädda att jag skulle bli för bakis för att orka åka båt hahaha.
// Here's part 2 from my bachelorette trip! If you haven't read part 1 yet, you can do it HERE. 
On Saturday we were all a bit tired after our Friday night out, but after some brunch and mimosas we were back at it. ;-) I had no idea what the girls were planning, they just told me to wear my swimsuit and be ready at 2. 
Some taxis were waiting outside the apartment and we went down to the port! Now I started to realize what we were about to do, because Mika (I think it was her, if I remember it right) accidentally yelled "does anyone gets sea sick and want a pill for that?!" hehe. SO FREAKING NICE! I love going on a boat!!! Now I understand why they were all a bit worried the night before and had their eyes on my cocktails. They we're so scared that I was going to get too hungover to go on a boat hahaha.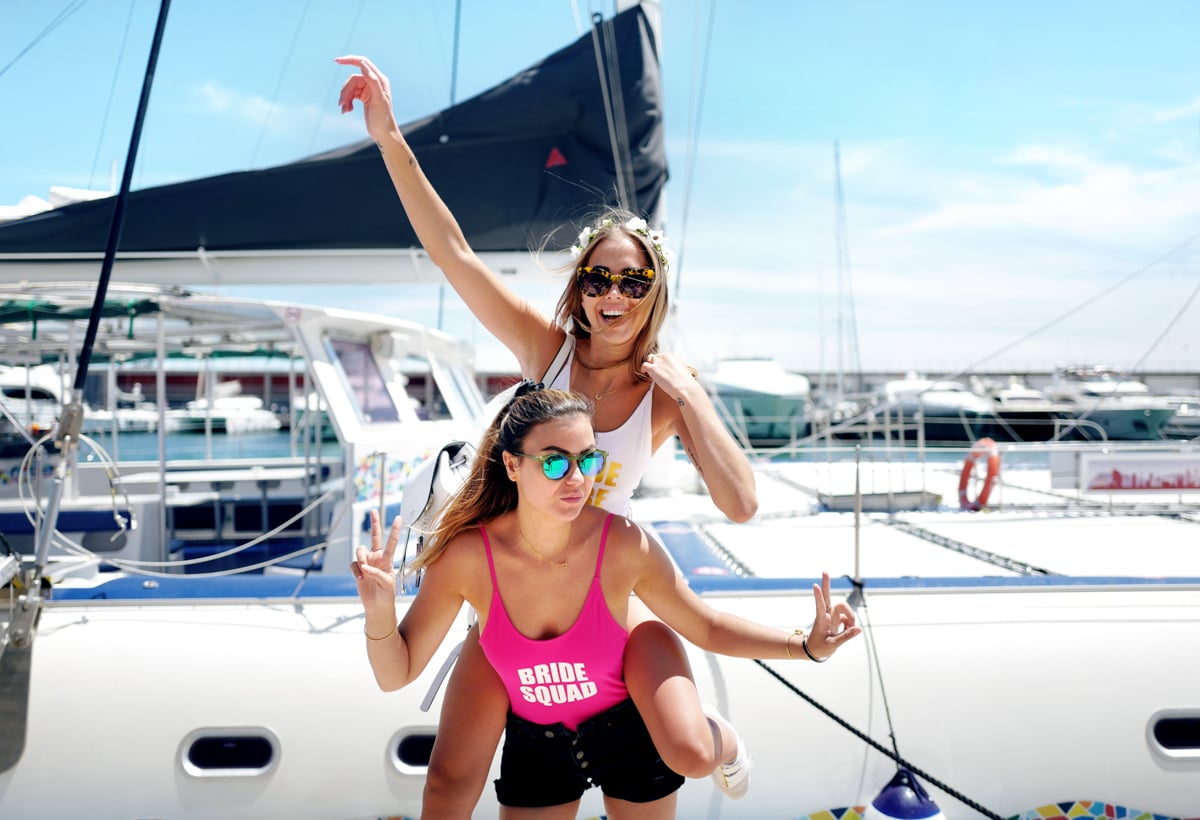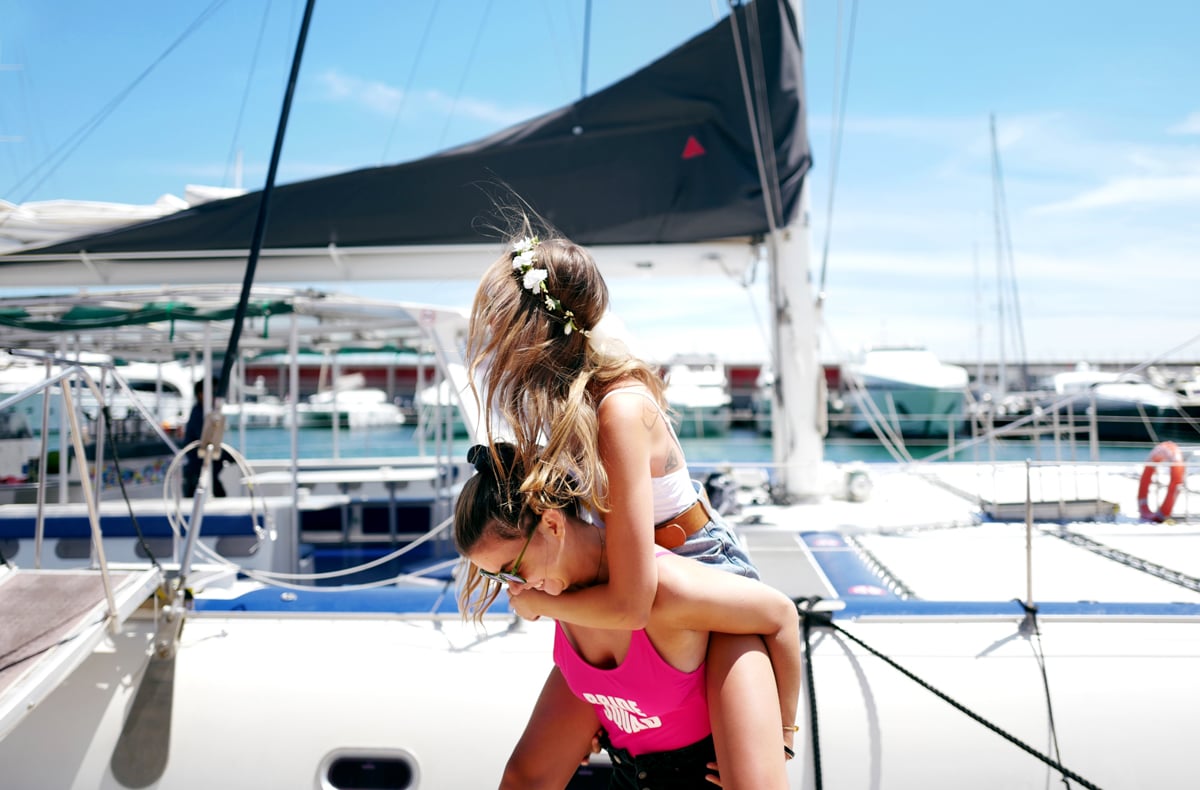 Men jag mådde fint och var redo! Dani också!
// But I felt fine and I was ready! Dani too!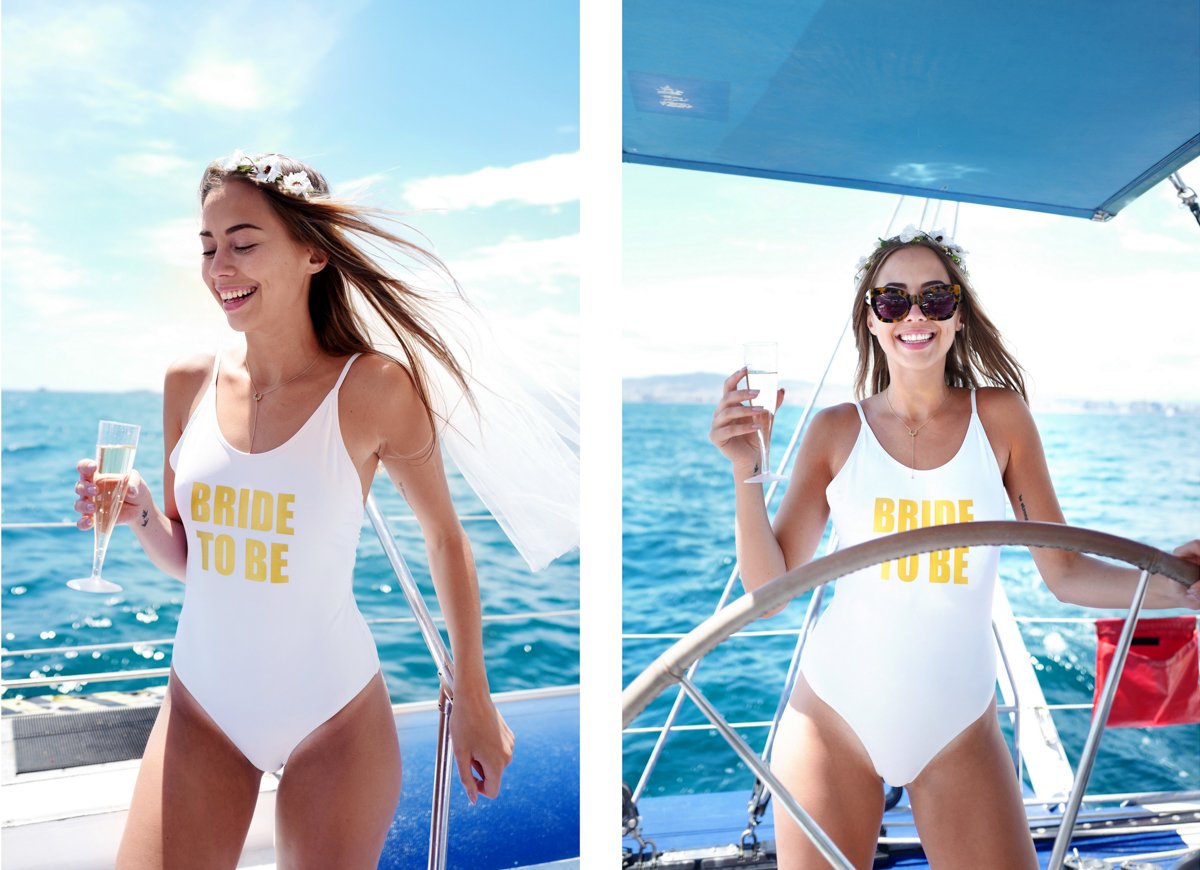 Tjejerna hade hyrt en båt som hade bar och ett litet dansgolv haha! Så jävla fett. Vi drack bubbel, dansade och stannade för att hoppa från båten. Några av oss låg och kollade på horisonten och kämpade med att inte spy…. Så glad att jag klarade mig haha, tackar Mikas åksjuketablett!
// The girls had rented a boat that had a bar and a little dance floor haha! So freaking awesome. We had cava, danced and stopped for a swim. Some of us was looking at the horizon and struggling not to throw up…. I was so glad I didn't puke, I thank Mika's pill!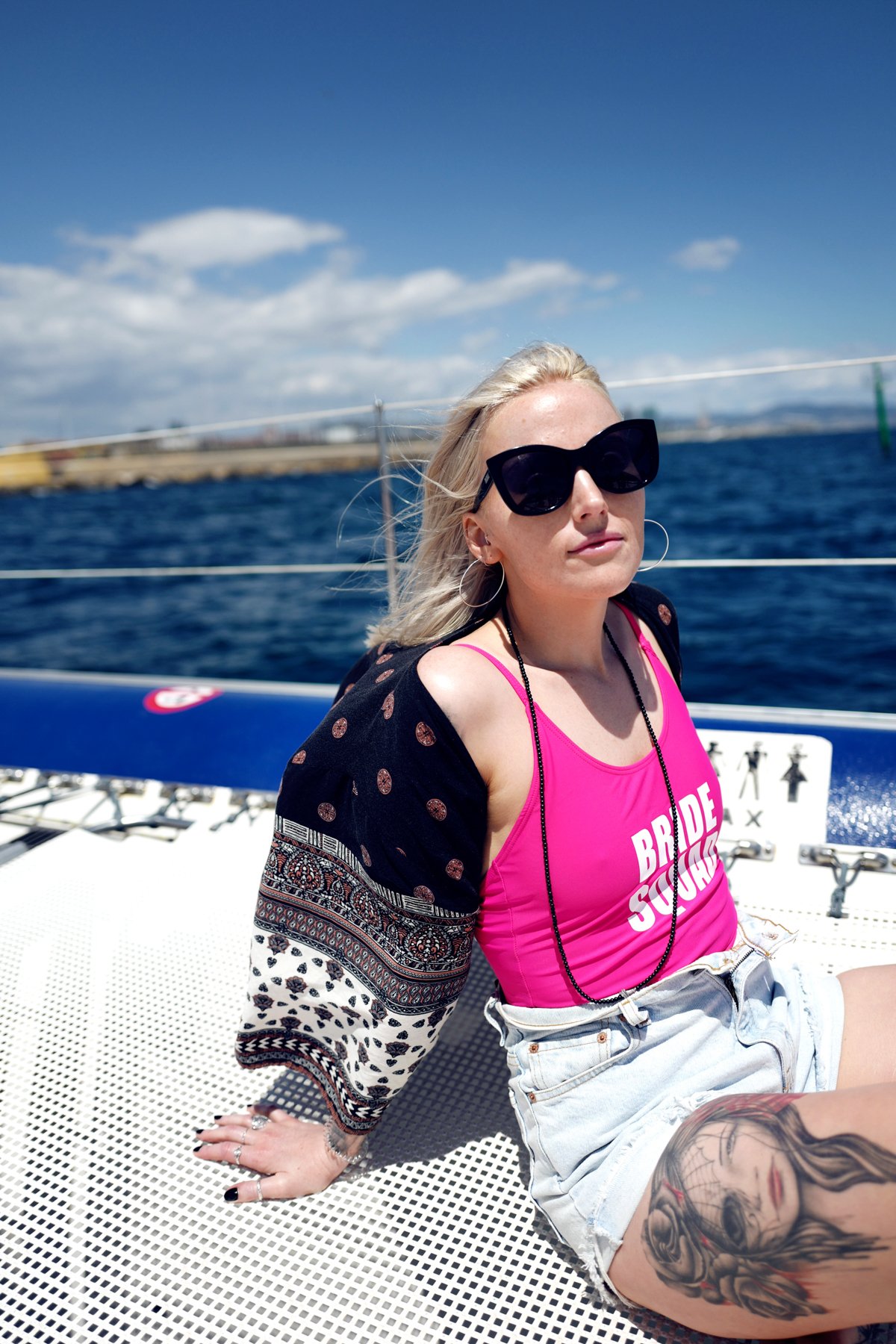 Okej, dags att introducera mina fantastiska tjejer (även om ni redan vet vilka de flesta är). Maria aka Mirre, kom in i mitt liv för 9 år sedan tack vare bandet Tokio Hotel. En skånsk glad tjej med stort hjärta. Vi båda var som ni kanske minns megafans och kom i kontakt på ett forum när jag frågade "vem vill åka och se TH med mig i Kanada?!" Första gången vi träffades var natten innan vi skulle resa dit, och jag visste på en gång att det här var en vän för livet.
Förutom alla våra TH-resor & konserter så har vi upplevt så mycket ihop. Många resor och mycket jobb ihop. För några år sedan grät jag när jag såg henne gifta sig med sin Kalle och nu är det snart min tur och jag är så glad att få ha henne där.
// Okey, it's time to introduce my amazing girls (even though you already know most of them). Maria aka Mirre, came into my life 9 years ago thanks to the band Tokio Hotel. A happy girl with a big heart. As you might remember we were both huge fans and we started talking at an online forum when I asked "who want to go to Canada and see TH live with me?!" The first time we met was the night before the trip, and I knew right away that this was a friend for life.
Except for all of our TH trips & concerts, we've experienced so much stuff together. A lot of trips and lots of work together. A few years ago I cried when I saw her marry her Kalle, and soon it's my turn and I'm so happy to have her there.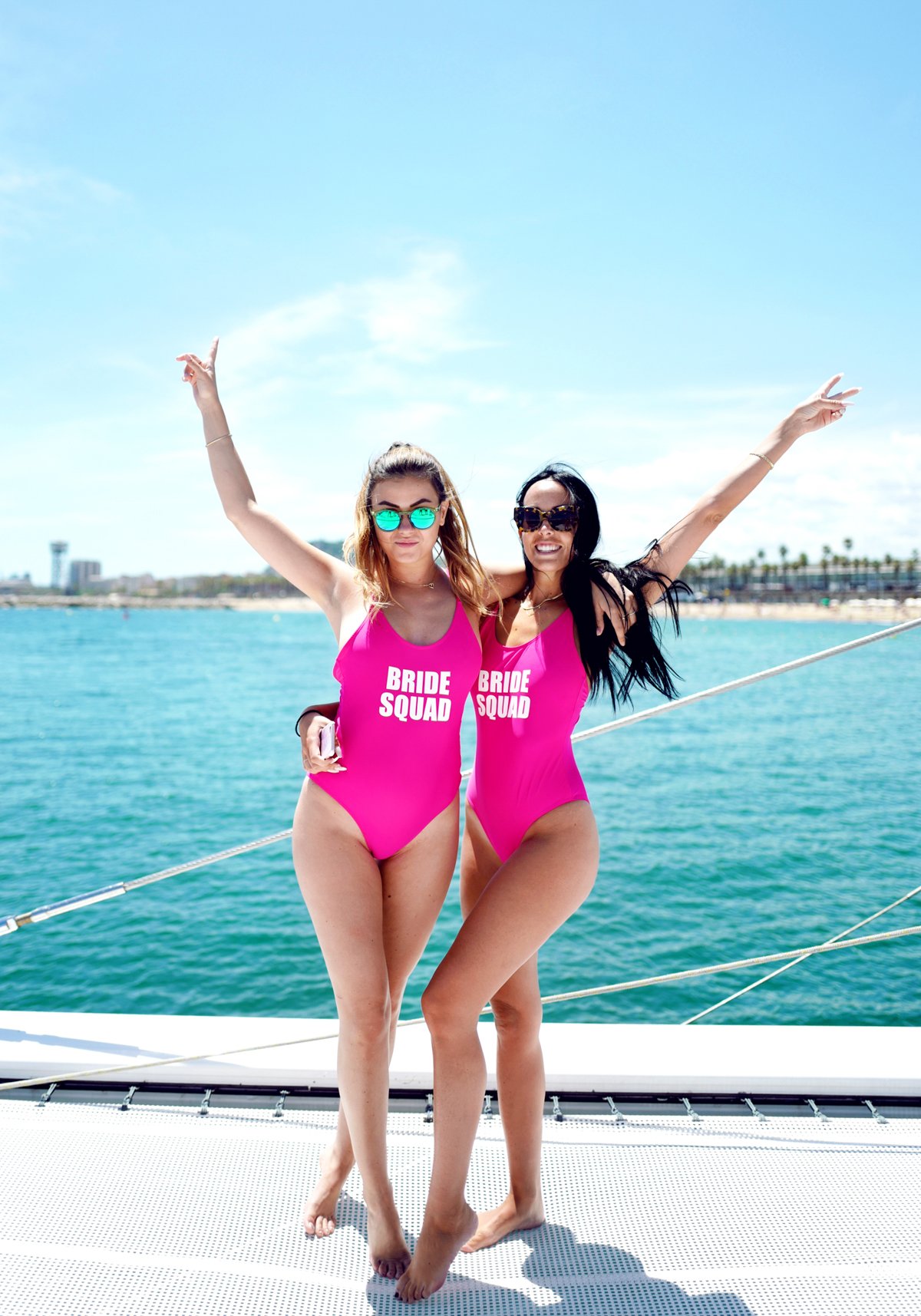 Danijela och Klara, mina små lyckopiller! Vi har exakt samma humor så dessa tjejer skrattar jag alltid med. Dani lärde jag känna genom Shiva och Humlan för typ 5 år sedan, men det är de senaste två åren som vi kommit varandra väldigt nära. Hon är en av de mest omtänksamma människorna jag känner, hon ser alltid till att alla har det bra. Och så är hon sjuk i huvudet haha, jag hade dött om någon hittade alla videos på oss.
Klara lärde jag känna för 3 år sedan. Första gången jag träffade henne så var jag nästan naken och hon skrek SÄRA PÅ BENEN. Hahaha. Hon gav mig alltså en spraytan. Vi båda älskar att resa så på dessa 3 år har vi rest mycket ihop. Hon har mobbat mig i skidbacken i Alperna, hon har nästan kört ihjäl oss på vägarna på Ibiza, vi har skrattat så vi gråtit åt överklassmänniskor i Cannes och jag har skäms när hon för 45e gången ringer ner till poolen på W i Barcelona och ber om fler gröna macarons av servitrisen som på skämt lovade oss "hur många vi ville". Haha. Det är det jag älskar med Klara, hon är så knäpp, rolig och rak på sak. En tuff tjej men med en mjuk sida.
// Danijela and Klara, my little happy pills! We have the same humor so I always laugh with these two. I got to know Dani through Shiva and Alexandra about 5 years ago, but it's the last two years that we've been getting really close. She is one of the most thoughtful people I know, she always make sure that everyone is alright. And she is really crazy haha, I would die if anyone found the videos of us two. 
I got to know Klara about 3 years ago. The first time I met her I was almost naked and she yelled SPREAD YOUR LEGS. Hahaha. So she was giving me a spraytan. We both love traveling so during these 3 years we've been traveling a lot together. She's been bullying me in the slopes of the Alps, she has almost killed us both on the roads of Ibiza, we've been laughing so much that we cried while being around the upper-class people in Cannes and I've been ashamed when she for the 45th time calls down to the pool at W Barcelona and asks for more green macarons from the waitress that made a joke and said "you can have as many as you want". Haha. That's what I love about Klara, she's nuts, funny and straight forward. A tough girl but with a soft side.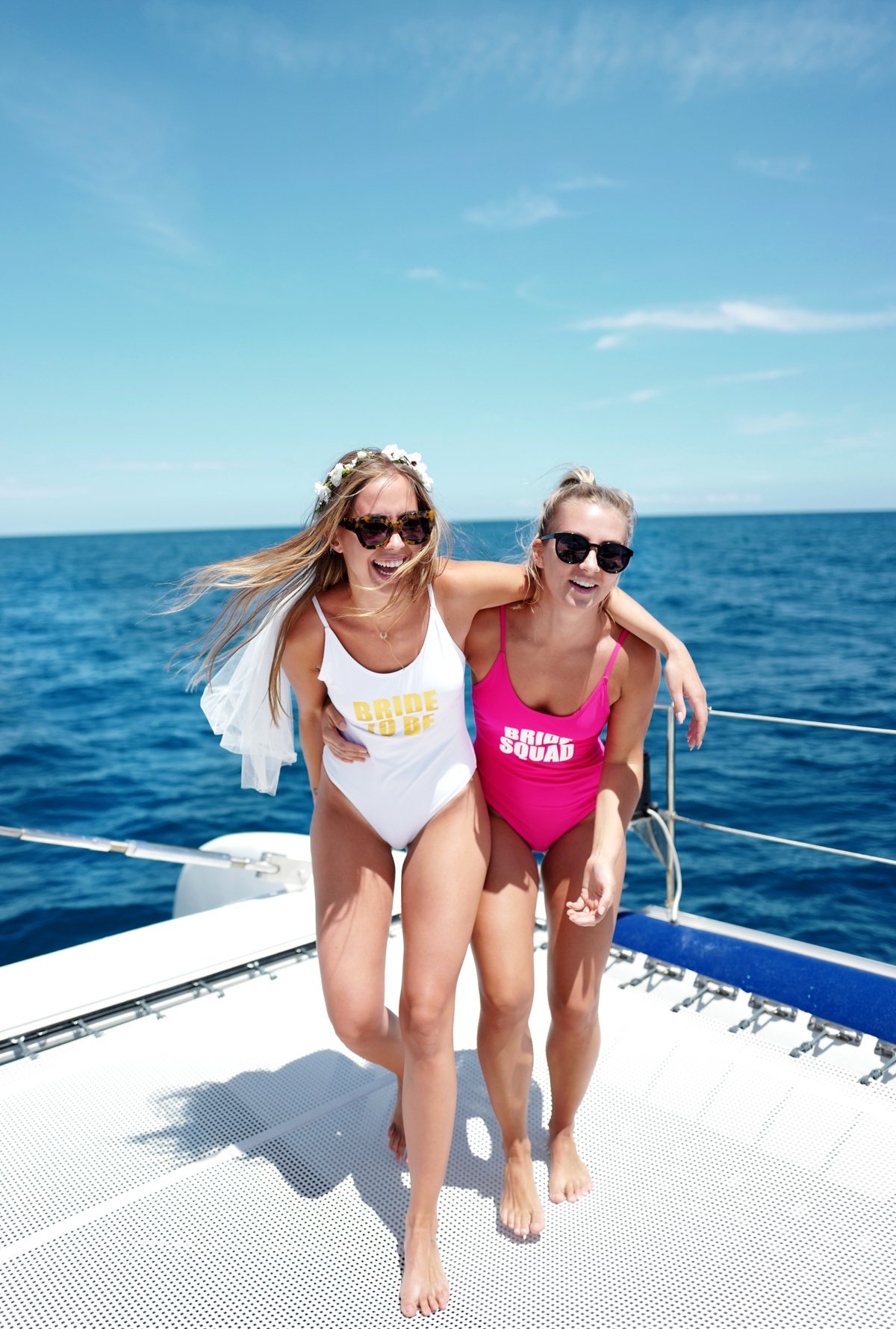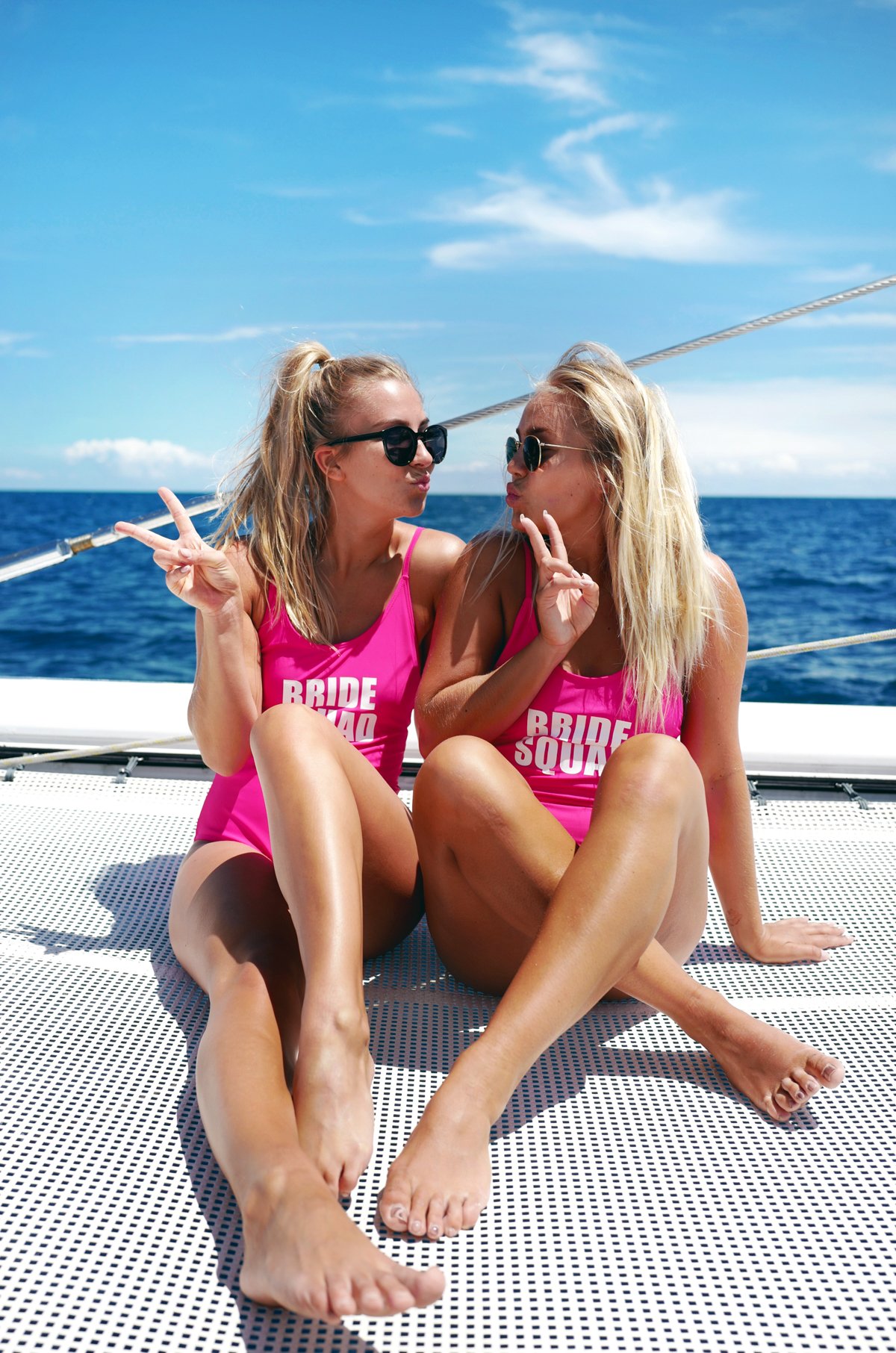 Min story med Alexandra (Humlan) berättade jag för er för någon vecka sedan (här!). Hon är en av mina äldsta och bästa vänner. En sån vän man bara vet finns där i vått och torrt, som alltid lyssnar och som alltid bryr sig. <3
Angelica och jag lärde känna varandra genom bloggen för 6 år sedan. Vi snackade lite online och bestämde oss för att åka på charterresa till Cypern ihop. Om jag minns rätt så hade vi bara träffats på ett event innan (bild här, så små haha!) men vi klickade snabbt och har sedan dess haft så himla kul ihop. Angelica är den som alltid sitter på de sjukaste historierna som får oss andra att skrika NÄÄÄÄEEEEEE!!! Hon är en liten glädjespridare och när jag är ledsen så försöker hon alltid få mig att må bättre.
// I told you about my story with Alexandra about a week ago (here!). She's one of my oldest and best friends. One of those friends you know is there in both good and bad times, that always listens and that always cares. <3
Angelica and I got to know each other through our blogs about 6 years ago. We talked a bit online and decided to go on a trip together to Cyprus. If I remember it correctly we had only met once before, at an event (photo here, so small haha!) but we got a long quick and since then we've had so much fun together. Angelica is the one that always has the craziest stories that makes the rest of us yell NOOOOOO WAY!! She's a little sunshine and when I'm sad she always tries to make me feel better.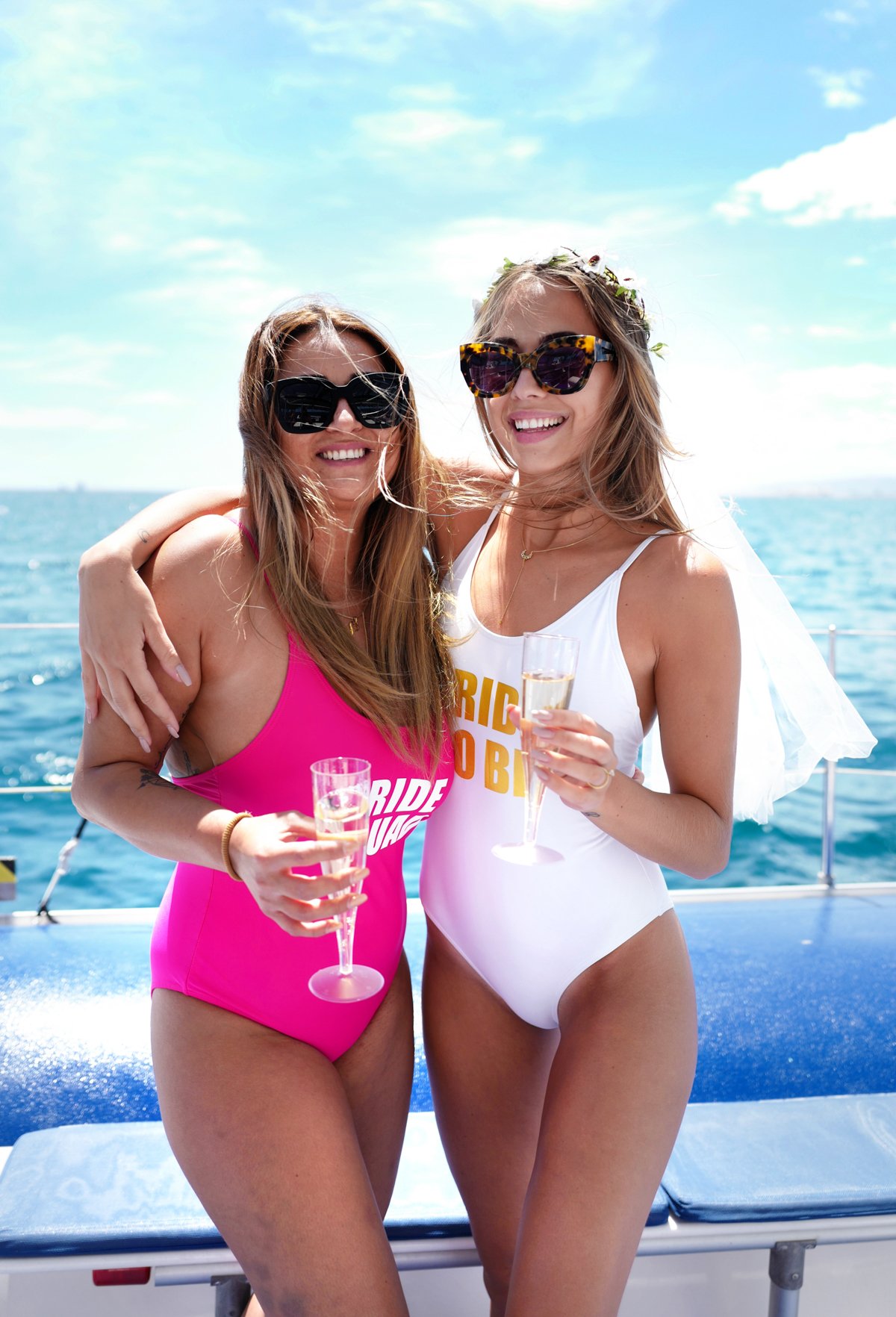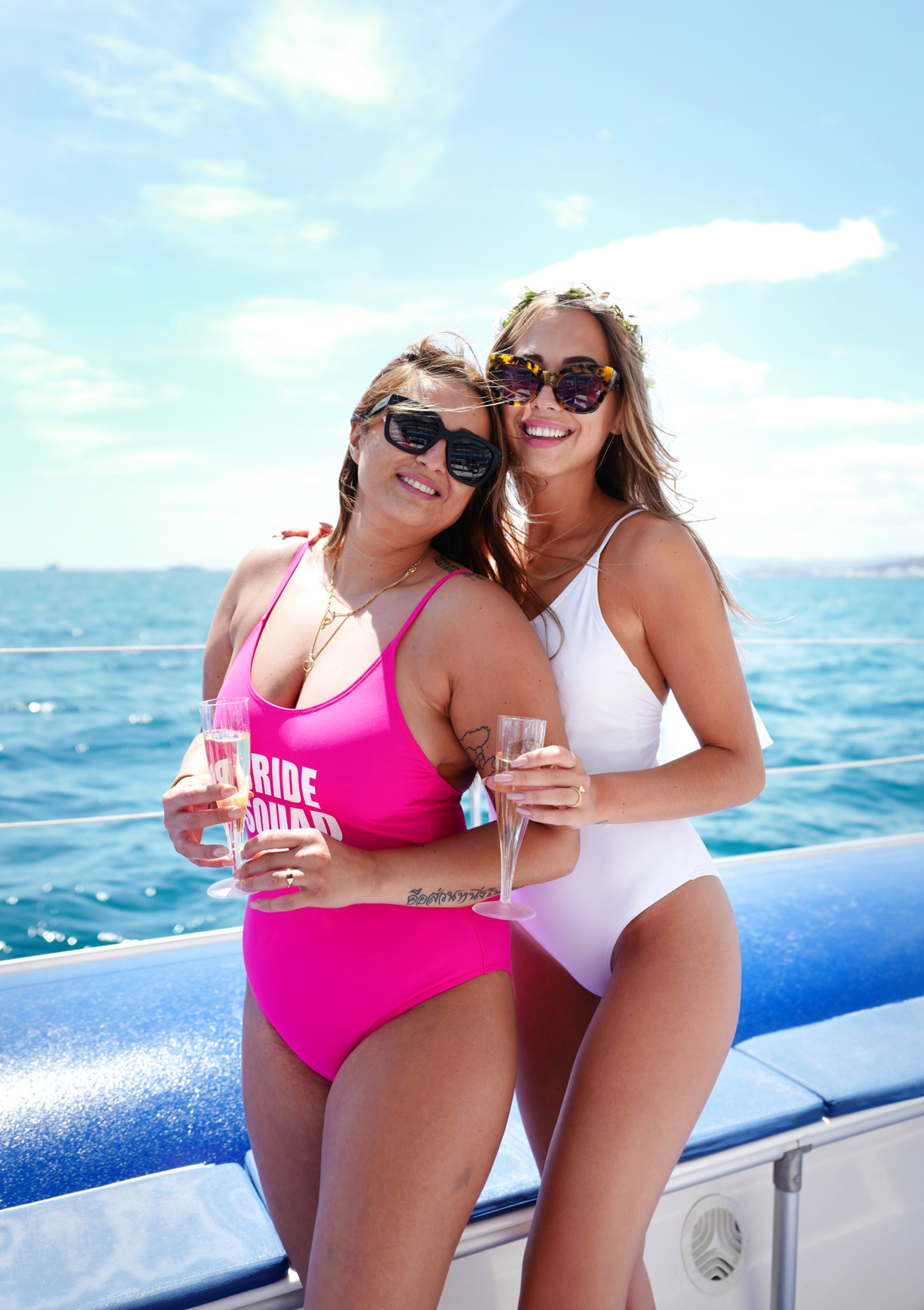 Shiva åh Shiva. Vad ska jag säga här? Jag kan liksom inte beskriva med ord hur mycket den här människan betyder för mig. Hon är en DEL av mig. Shiva och jag lärde känna varandra för över 5 år sedan genom Humlan då de jobbade i samma butik. Det känns dock som att vi har känt varandra hela livet. Vi gråter ihop, skrattar ihop, reser ihop, äter ihop (favoritsysslan när vi umgås haha) och några av mina bästa minnen de senaste åren är tillsammans med Shiva.
Shiva ska flytta till Portugal snart vilket såklart gör mig väldigt ledsen, men vi försöka hälsa på varandra ofta. <3
// Shiva oh Shiva. What can I say? I seriously can't describe how much this person means to me. She is a PART of me. Shiva and I got to know each other through Alexandra more than 5 years ago, they worked in the same store. It feels like I've known her my whole life though. We cry together, laugh together, travel together, eat together (our favorite hobby when we hang out haha) and some of my best memories the last couple of years are together with Shiva.
Shiva is moving to Portugal soon which makes me very sad of course, but we will try to visit each other often. <3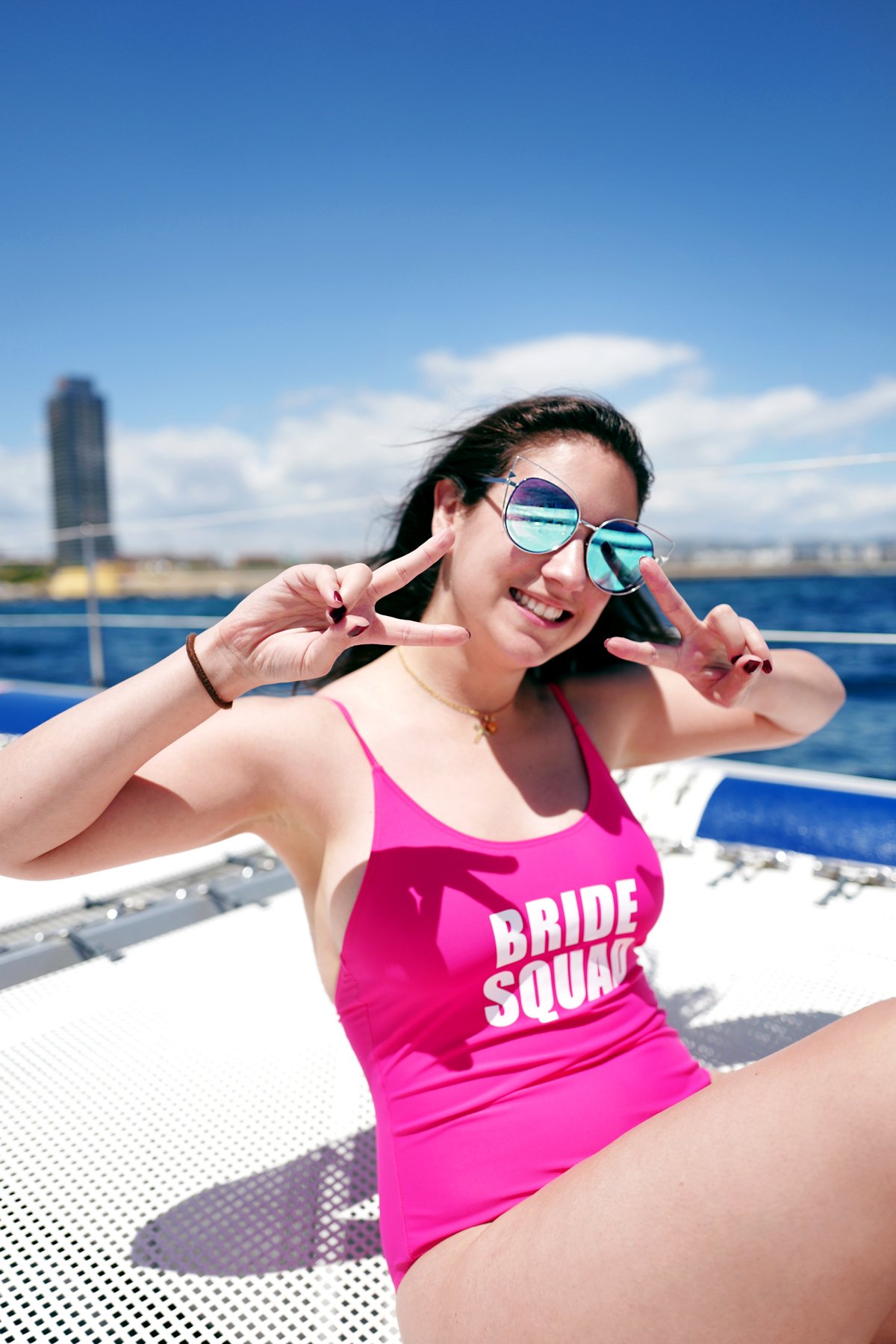 Världens bästa Sanja!! Sanja och Aleks är kusiner så henne lärde jag känna när jag träffade Aleks för 8 år sedan. Det finns ingen så go och så glad som Sanja. Ni vet en sån person som alla bara vill vara runt. Sanja fick mig att känna mig som en i familjen på en gång och inget gör mig gladare än att få bli familj "på riktigt" nu.
// The best Sanja!! Aleks and Sanja are cousins so I got to know her when I met Aleks 8 years ago. There's no one so happy and lovely as Sanja. You know one of those persons that everybody just want to be around. Sanja made me feel like a family member right away, and nothing makes me more happy than becoming family with her "for real" now.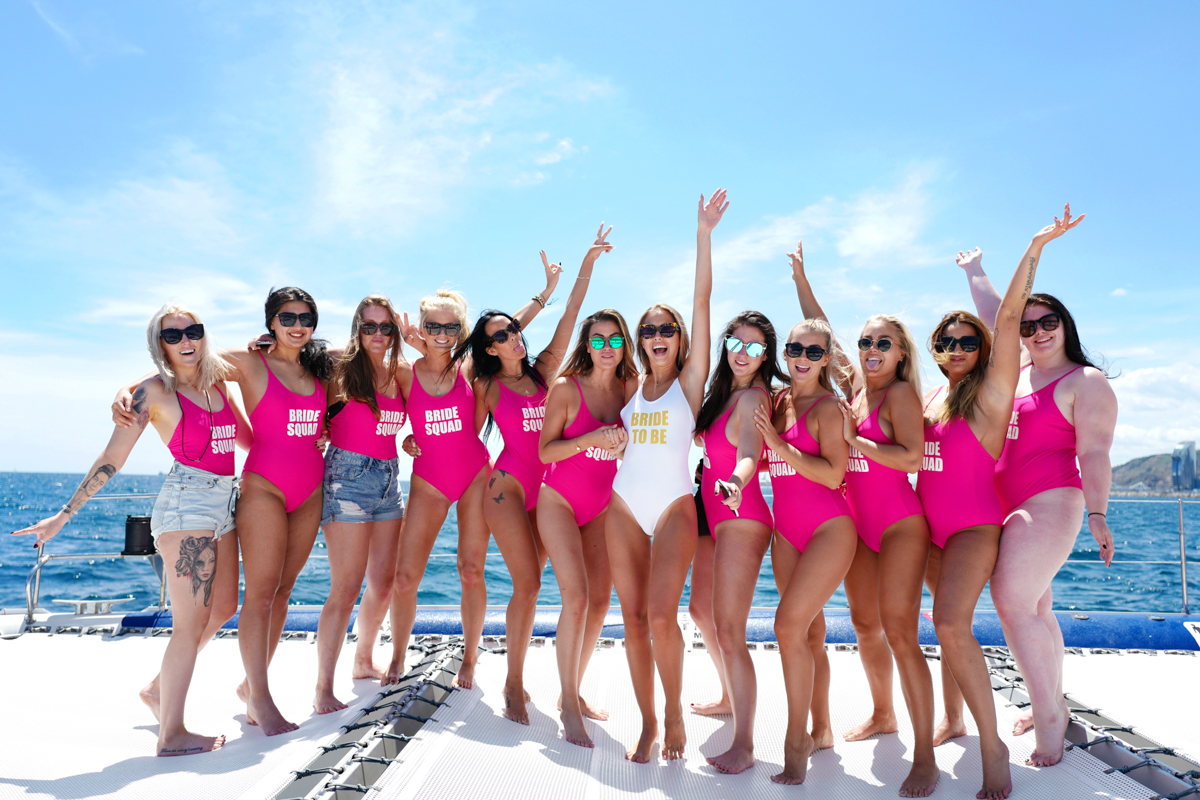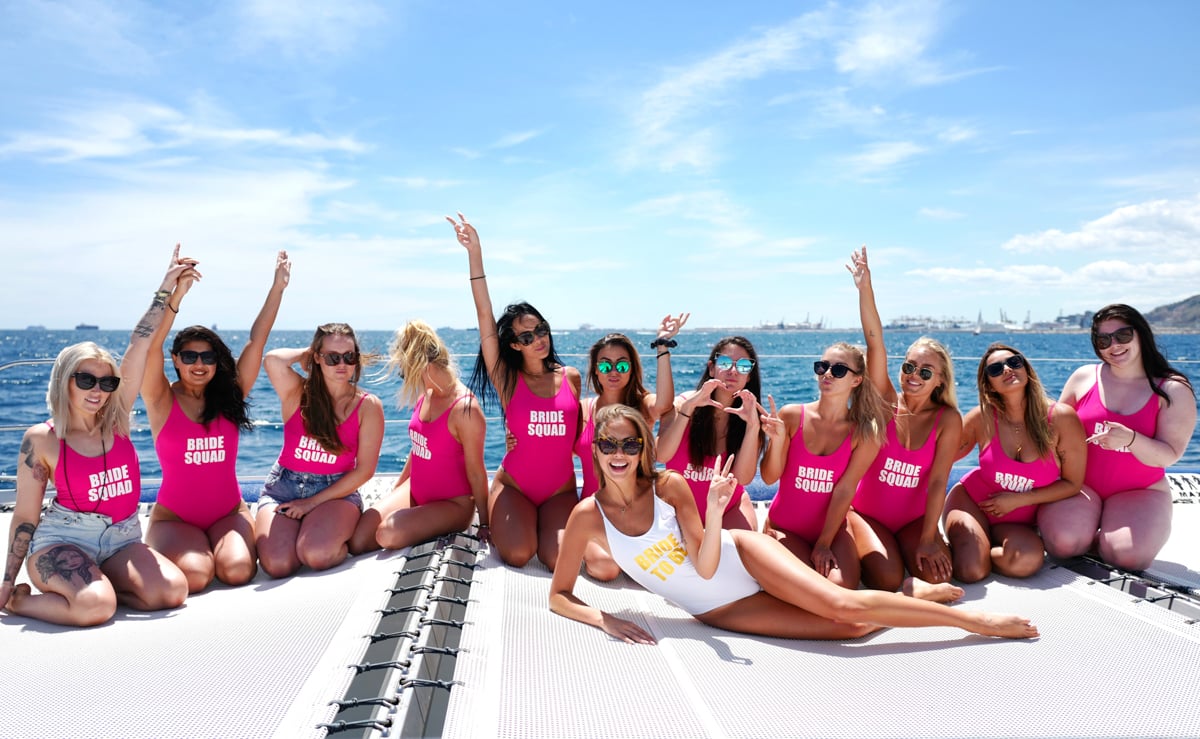 MY SQUAD!!! Så glad för att jag får ha dessa fantastiska, roliga och godhjärtade människorna i mitt liv!
// MY SQUAD!! I'm so happy that I have these amazing, funny and goodhearted people in my life!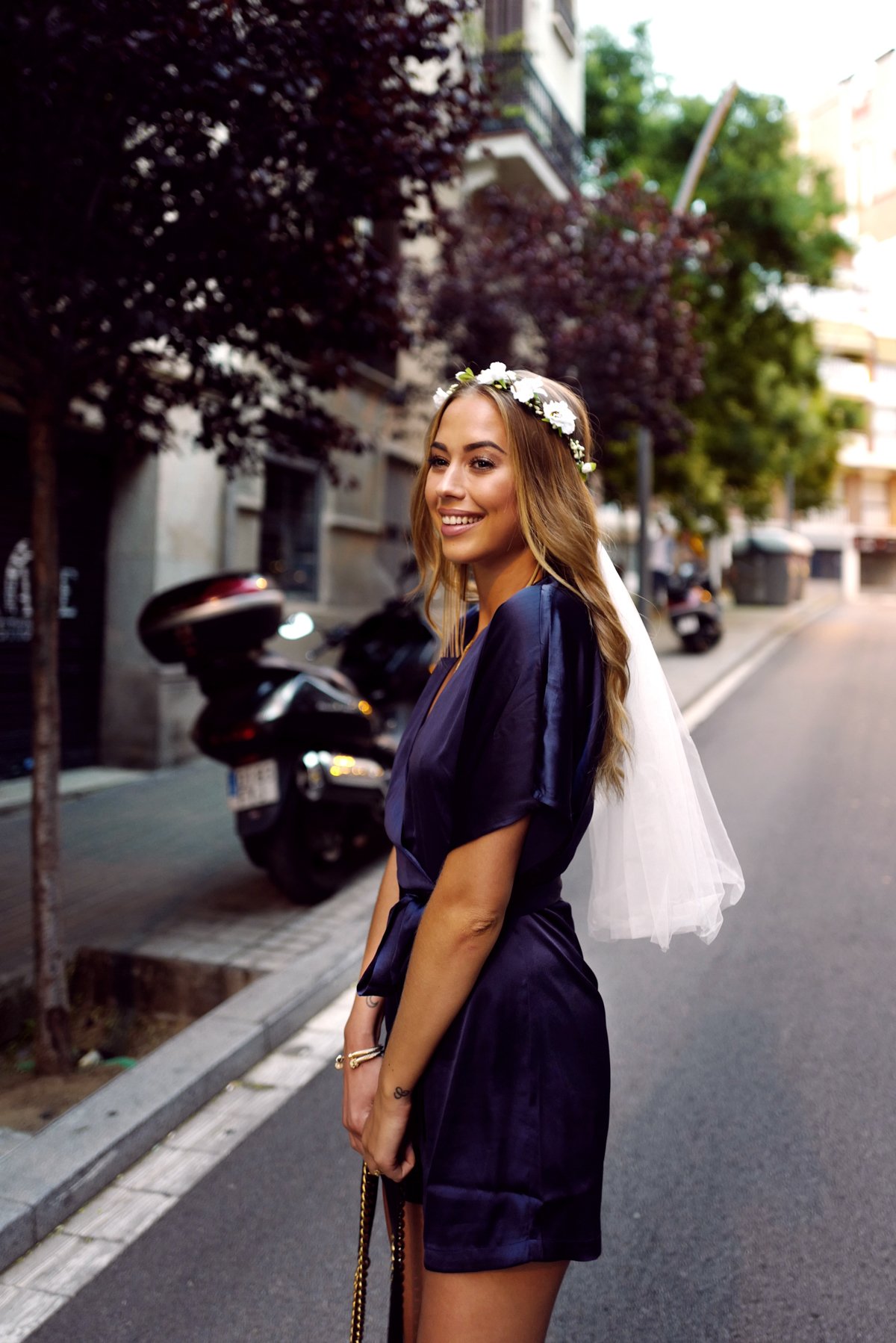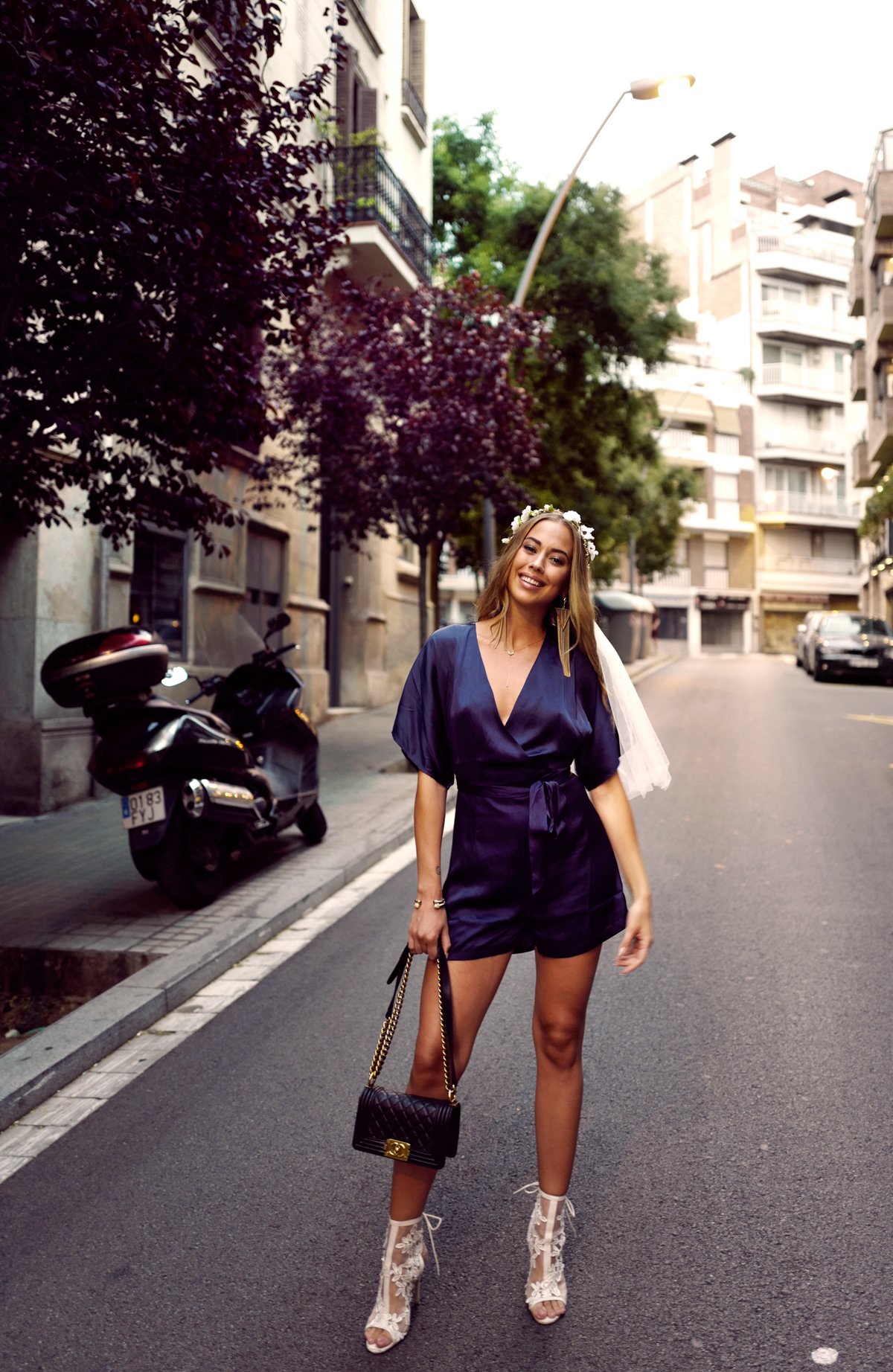 Efter båtturen gick vi på stan och jag fick ett häfte med uppdrag jag skulle klara innan helgens slut. Jag är rätt blyg av mig men jag klarade det riktigt bra om jag får säga det själv haha!
Innan vi åkte tillbaka till lägenheterna så käkade vi varsin gyros. Väl hemma var det bara att duscha och göra sig i ordning för kvällen! Jag hoppade i jumpsuit och skor från Nelly, örhängen från Ivyrevel.
// After the boat ride, we walked around in the city and I got some missions that I had to do before the end of the weekend. I'm a bit shy but I did it really well haha!
Before we went back to the apartment, we had gyros. When we got home we got in the showers and got ready for the night! I wore a jumpsuit and shoes from Nelly, earrings from Ivyrevel.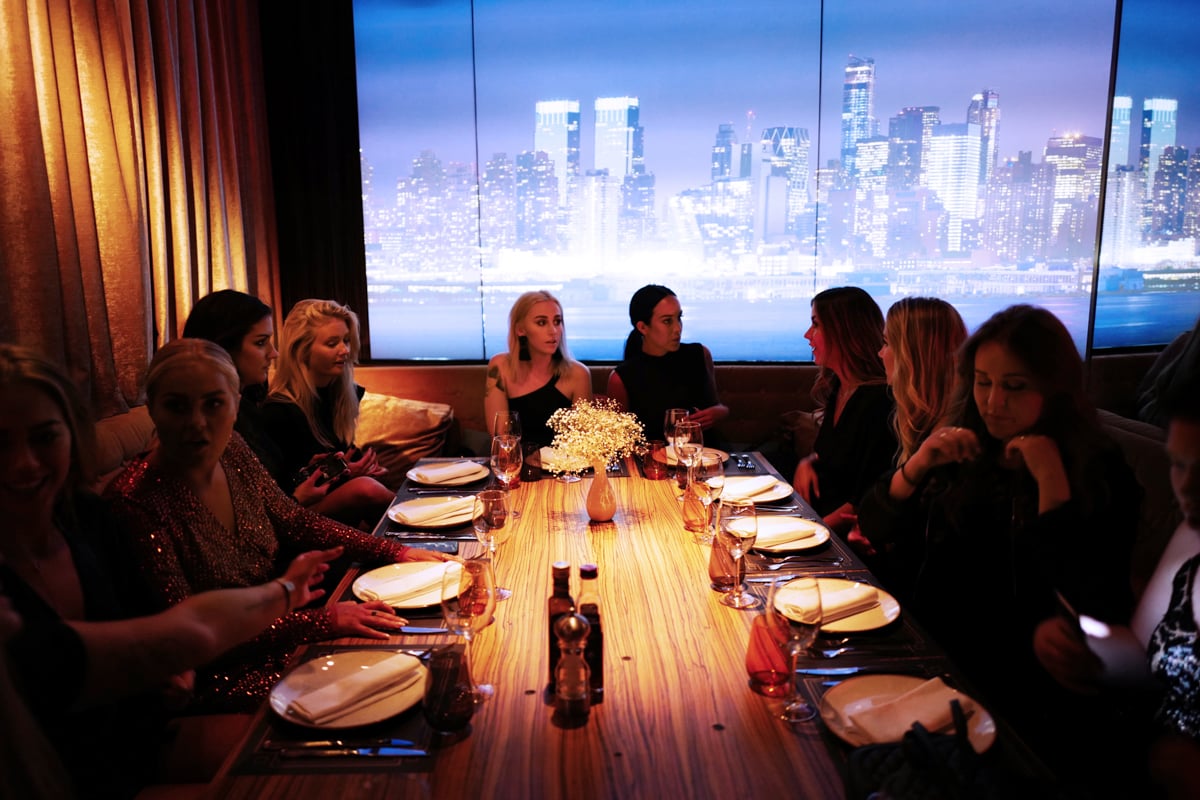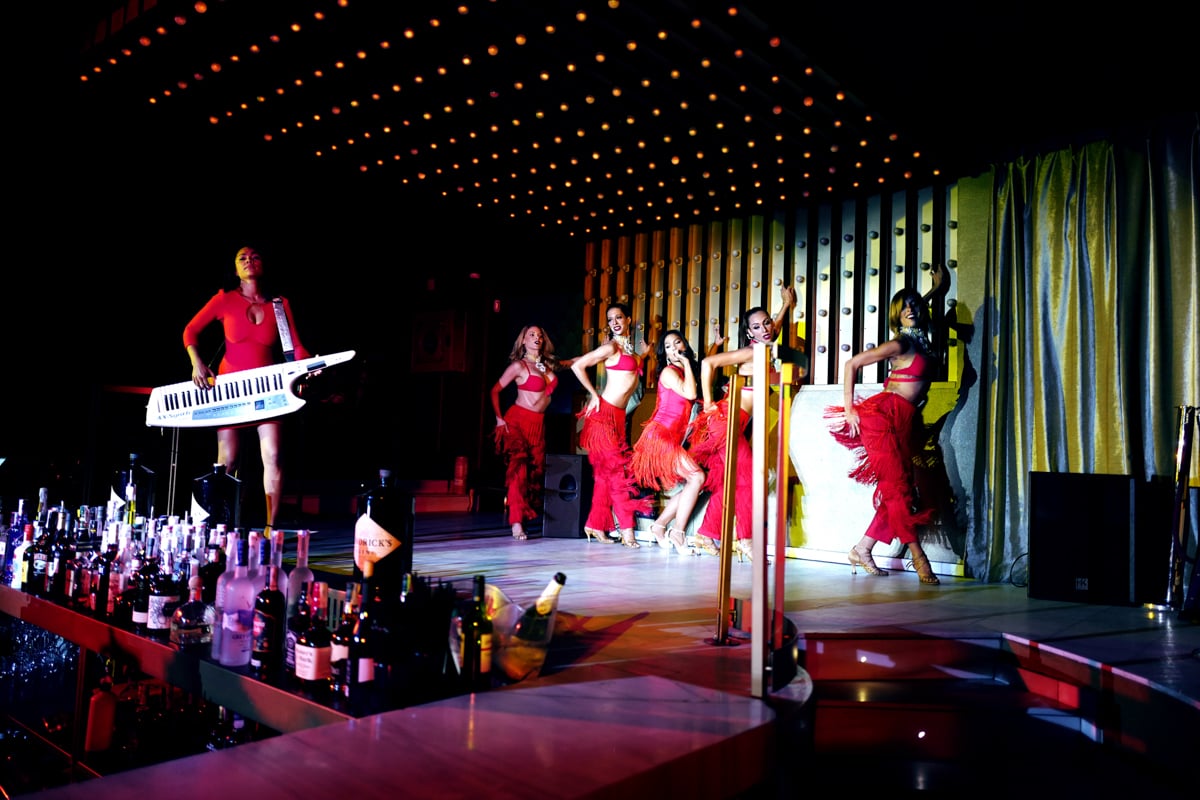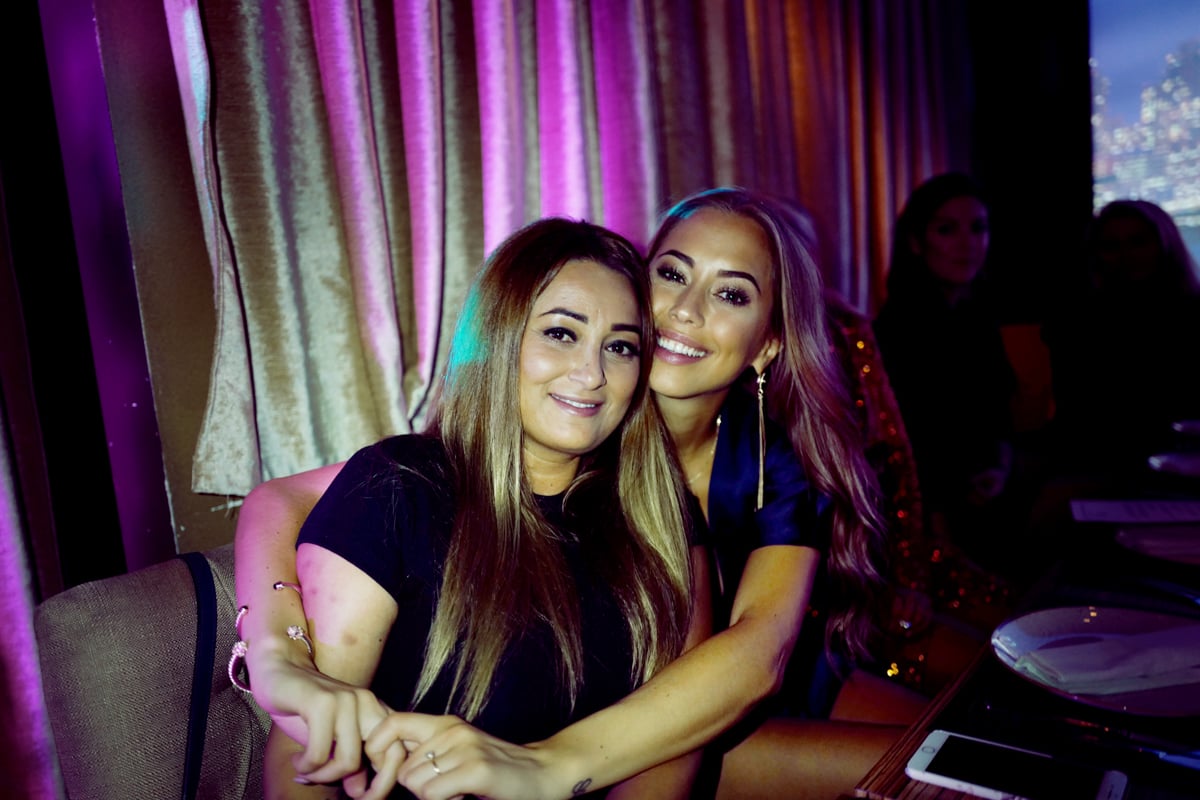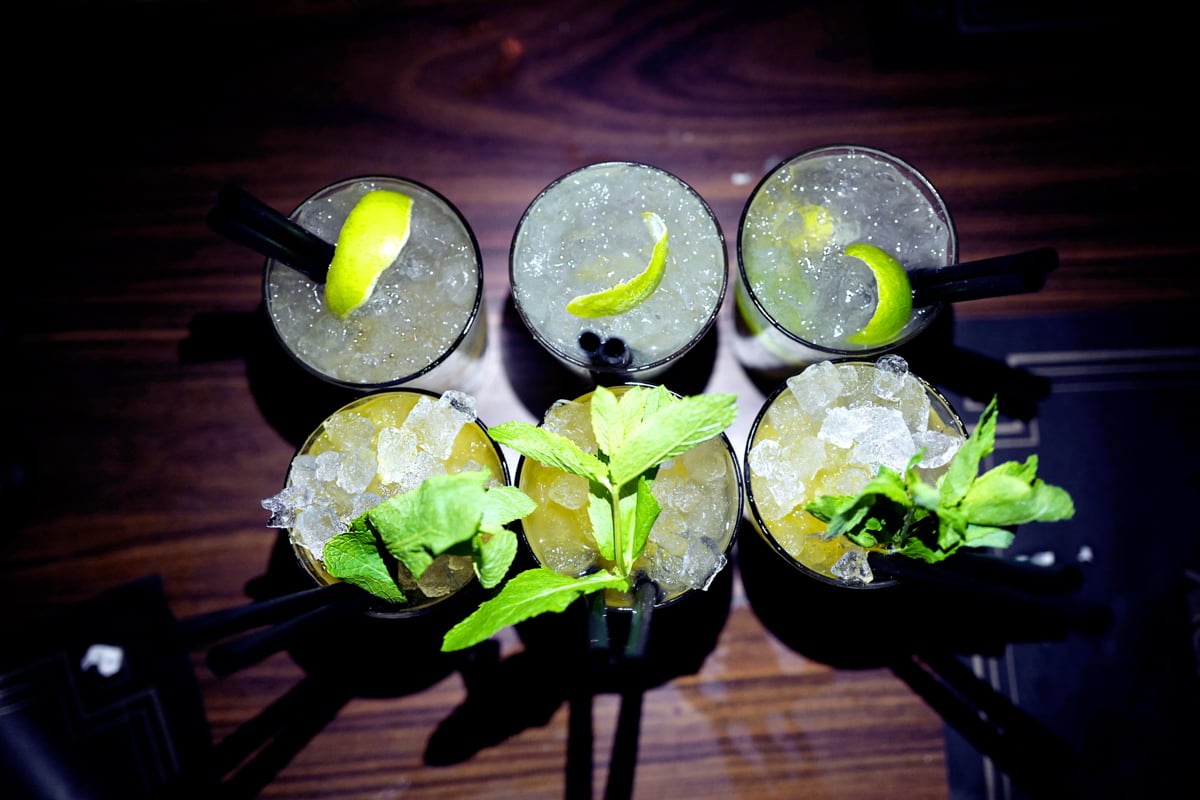 Tjejerna hade bokat bort på Gatsby, en restaurang med show som sedan blir nattklubb! Ungefär varje kvart släcks lamporna ner och så är det ett nytt uppträdande. Ascoolt ställe, måste dock säga att maten inte är något att hänga i granen (men bra drinkar!). Dyrt är det också, men man betalar väl för showen också.
// The girls had booked a table at Gatsby, a restaurant with live show that turns into a nightclub later on! Every now and then during the evening, they turn the lights down and a new performance starts. It's such a cool place, but I have to say that the food is not the best (delicious drinks tho!). And it's expensive, but I guess you pay for the show too.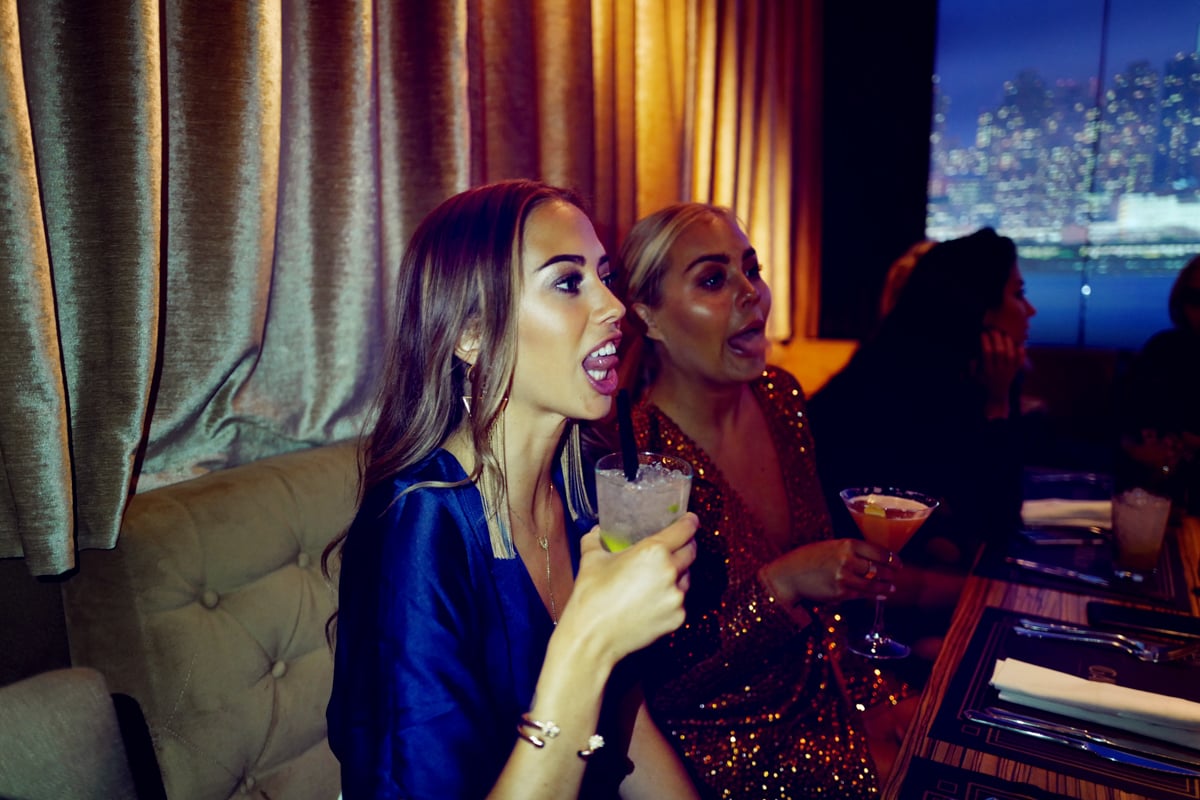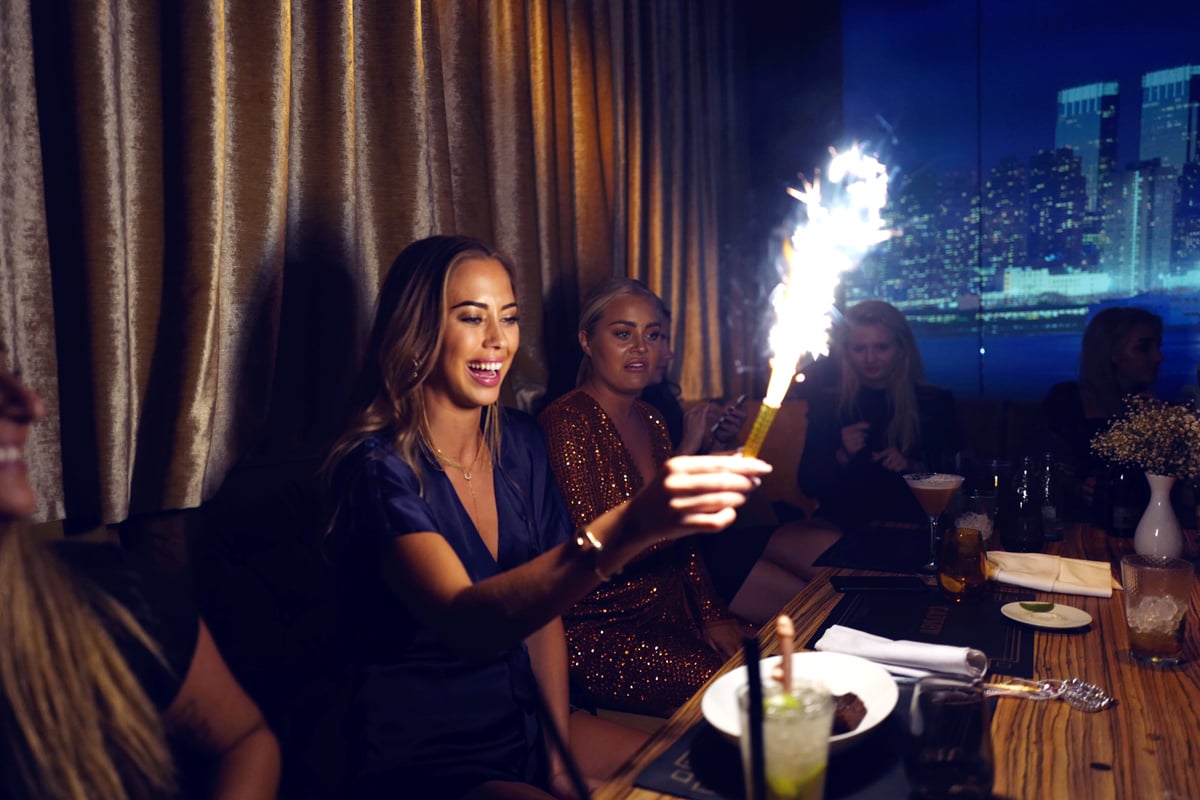 Hahaha Angelica. Antingen så fes jag eller så var hon bara rädd för isfacklan haha. Vänligen notera mitt snoppsugrör som de lyckades få ner i mina drinkar hela helgen….
// Hahaha Angelica. Maybe I farted, or maybe she was scared of the fire thing haha. Please notice my dick straw that they put in my drinks all weekend…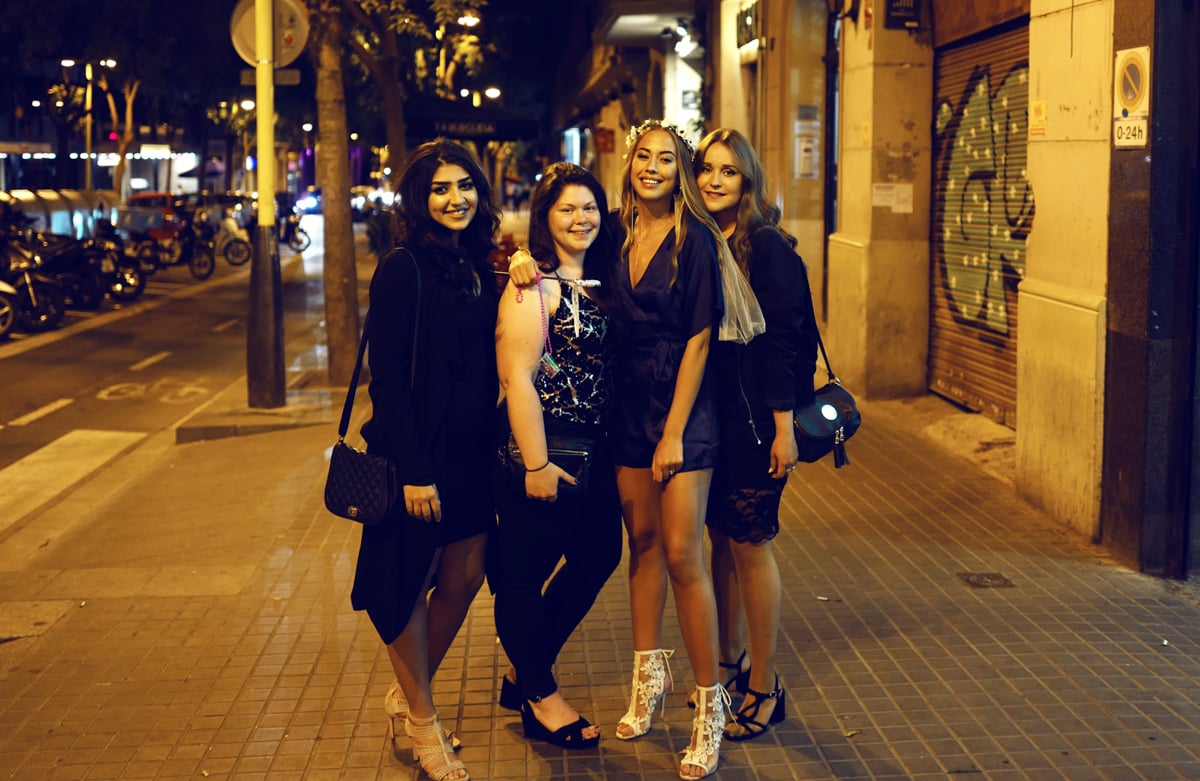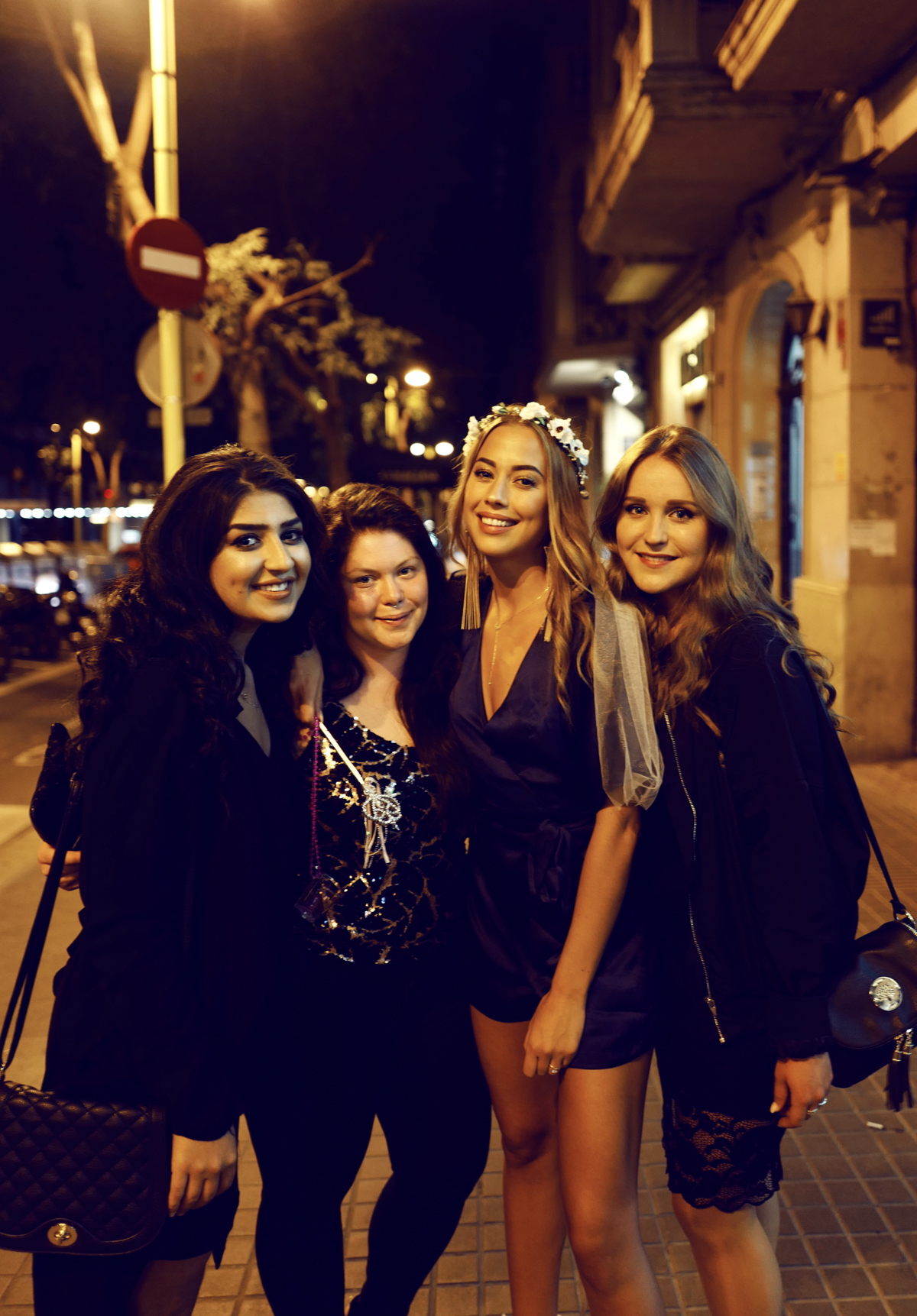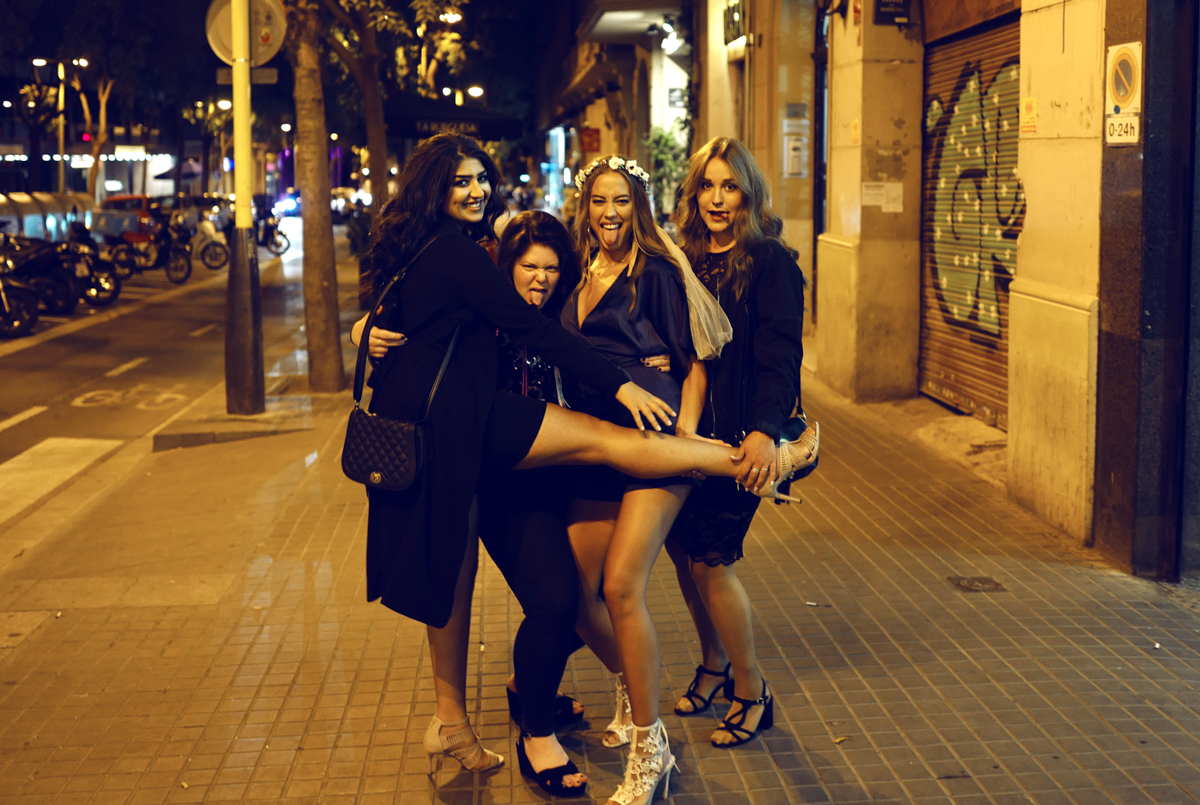 Jag och mina bästisar utanför restaurangen. Nadia och jag blev kompisar i fjärde klass när jag ringde och frågade henne om hon ville åka rollerblades med mig, sedan dess var vi Kenza och Nadia. Genom mellanstadiet, genom högstadiet, genom gymnasiet och ut i vuxenlivet. Ville man vara med en av oss fick man den andra på köpet haha. Dilay började i vår parallellklass i femman och först gillade vi inte varandra, men sedan blev vi bästa vänner. I högstadiet hamnade Dilay och Nadia i samma klass, men jag hamnade i en annan. Vilken tur att jag på en gång bytte till deras klass, vem vet vad som hade hänt annars? I 7D gick även Mika, och Mika som den oskyldiga lilla ängeln hon var blev ett perfekt komplement till vårt lilla rebelliska gäng haha. Vi blev DKMN och sedan dess har det varit vi fyra. Det här är mina människor. Förstår ni vad jag menar? Det här är min familj, mina systrar. Jag gör vad som helst för dem. Jag dör för dem.
// Me and my besties outside the restaurant. Nadia and I became friends in fourth grade when I called her and asked if she wanted to go out on rollerblades with me, that's when we became Kenza and Nadia. Through middle school, through junior high, through highschool and out in the adult life. If you wanted to be with one of us, you got the other one too haha. Dilay started in our school in fifth grade and at first we didn't like each other, but then we became best friends. In junior high, Dilay and Nadia started in the same class, but I ended up in another one. I'm so glad I changed to their class right away, who know's what would have happened if I didn't? Mika was also in 7D, and Mika as the innocent little angel she was, was a perfect complement to our little rebellious crew haha. We became DKMN and it's been us 4 since then. These are my people. Do you know what I mean? This is my family, my sisters. I would do anything for them. I would die for them.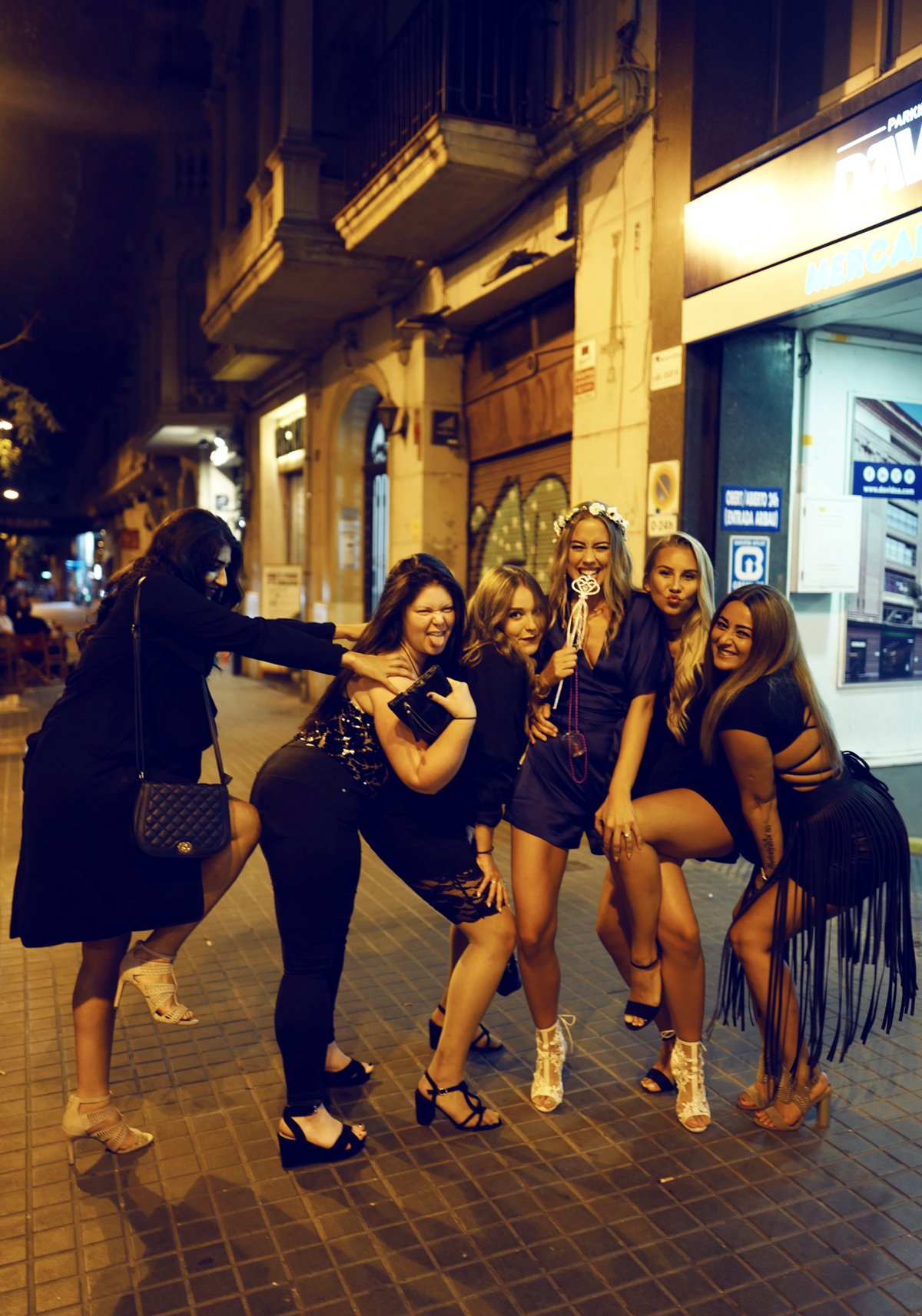 Jag och mina brudtärnor, minus min syster som inte kunde vara med. Fan vad jag älskar er! <3
// Me and my bridesmaids, minus my sister that couldn't join. God I love you guys so much! <3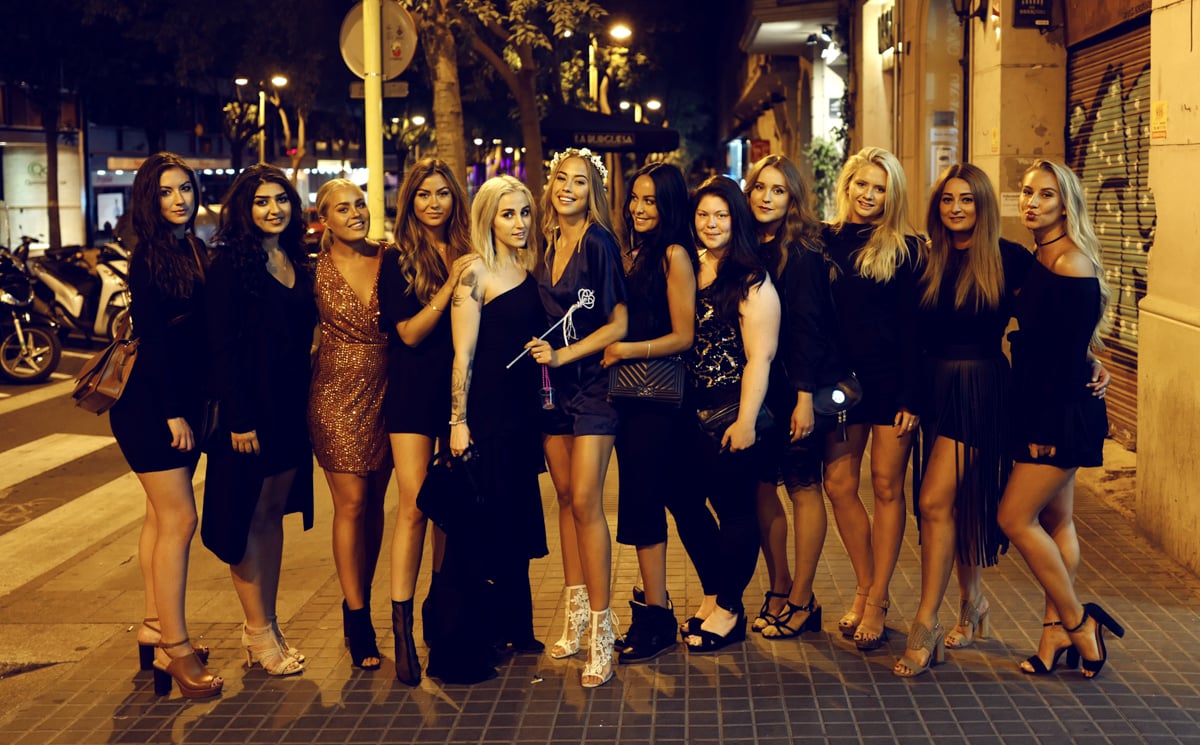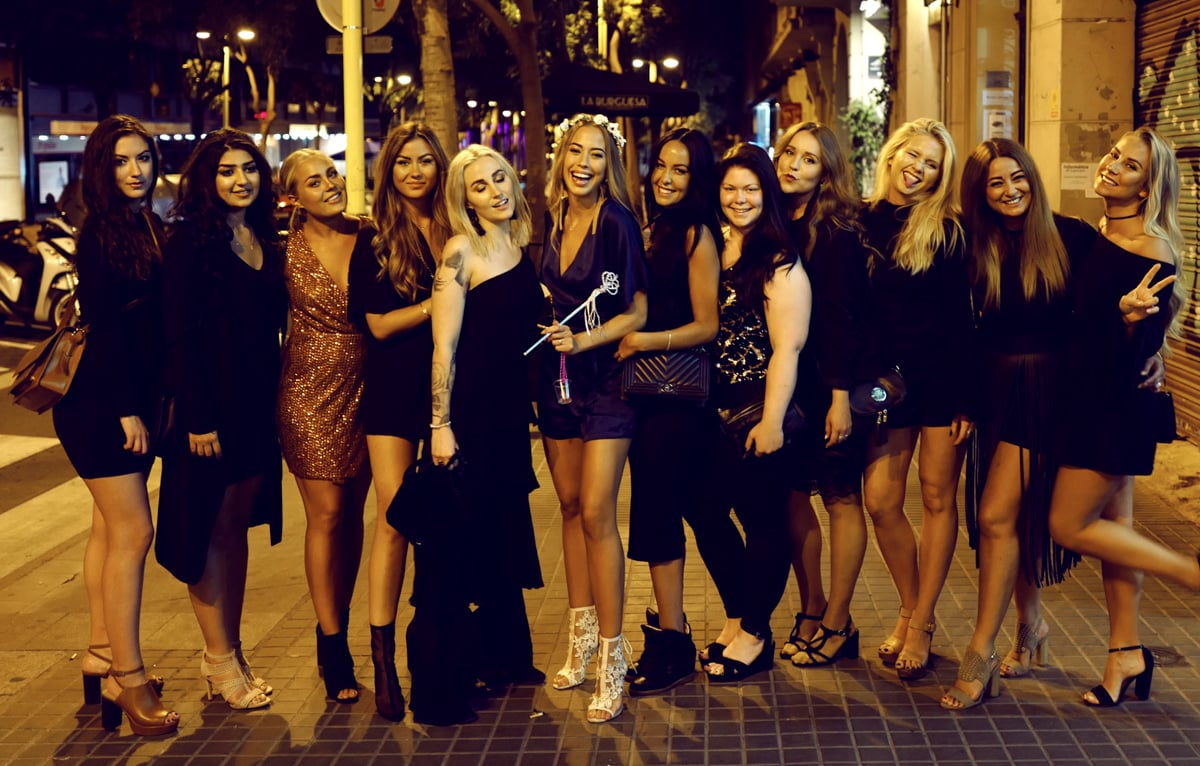 Hela gänget! PANGBRUDAR! Tjejen ni ser mellan Mika och Shiva är Kickan, eller Christina som hon heter. Vi lärde känna varandra genom Shiva (och Dani, hon är nära vän med båda) för bara 2 år sedan. Det är fan inte lätt att hitta nya vänner som vuxen, men ibland händer det! Kickan är så lätt att umgås med och man har alltid kul med henne. Precis som alla mina andra vänner så har hon mycket humor, det verkar vara något jag dras till haha!
// The whole team! BABES! The girl you see between Mika and Shiva is Kickan, or Christina which is her real name. We got to know each other through Shiva (and Dani, she's close to both of them) just 2 years ago. Seriously it's not easy to find new friends as an adult, but sometimes it happens! Kickan is so easy to hang out with and I always have fun with her. Just like all my other friends she has a lot of humor, it seems to be something that attracts me haha!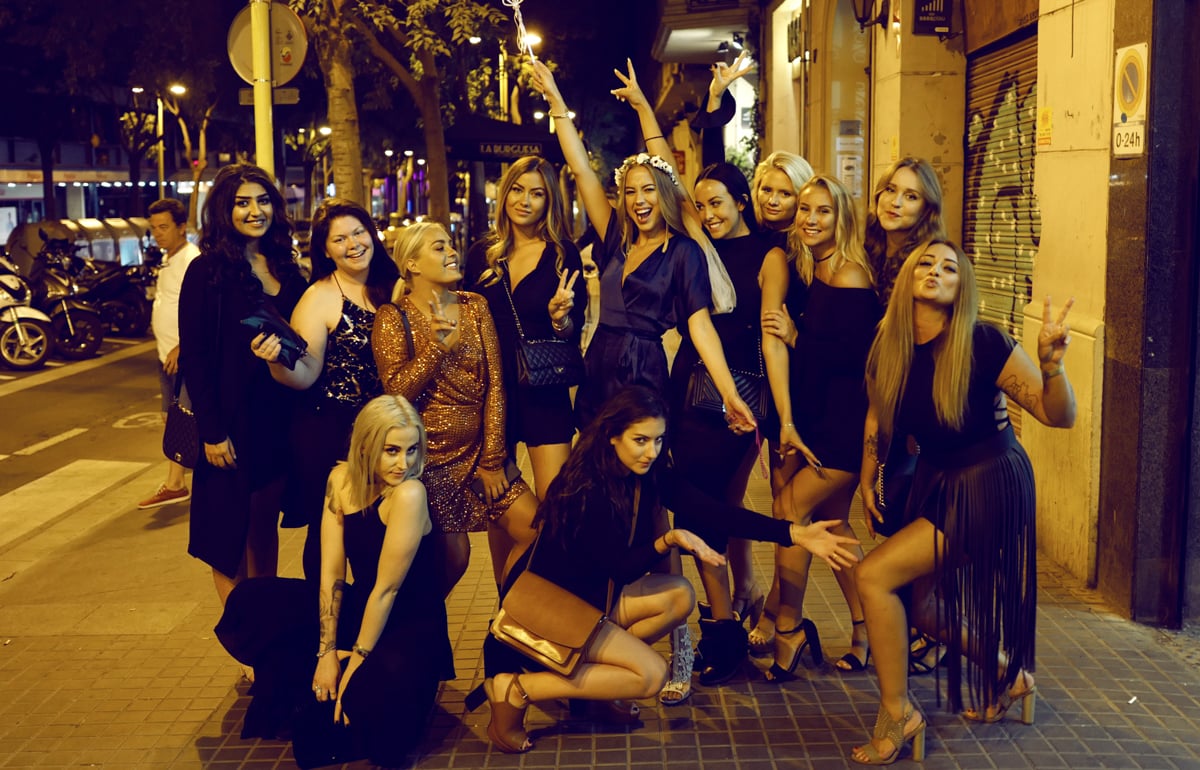 Redo för en natt ute i Barcelona! Efter ett gäng drinkar på Gatsby så drog vi vidare till Sutton där tjejerna hade fixat bord. Det här var morgonen vi kom hem halv sju (!) och då var solen uppe och allt, haha. Så jävla kul kväll! Har tyvärr inga bilder från resten av natten, men det kanske var lika bra.
// Ready for a night out in Barcelona! After some drinks at Gatsby we moved on to Sutton where the girls had fixed a table. This was the morning we got home at 6.30 am (!) when the sun was up, haha. Such a fun night! Unfortunately I don't have any more photos from this night, but maybe that was a good thing.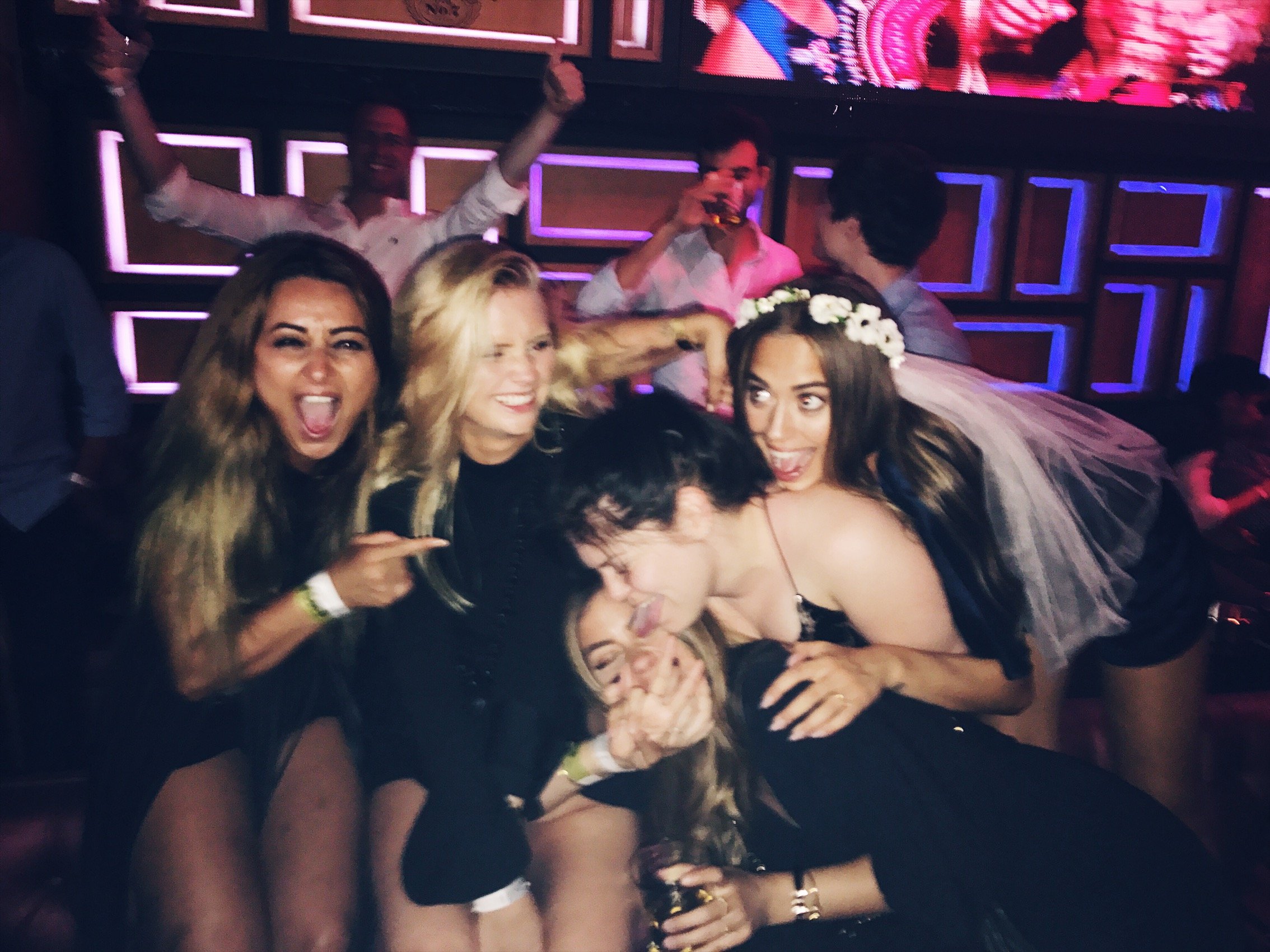 Ok jag hittade en på mobilen från klubben haha! Han bak verkade vara lika glad som oss. :-))
Här trodde jag att möhippan var slut, att vi skulle åka hem dagen efter för det hade de sagt till mig. Men, det gjorde vi inte! Blev så sjukt överraskad IGEN haha. Får dock köra resten av bilderna i ett annat inlägg för det här blev så sjukt långt. Del 3 kommer snart!
// Ok I found one on my phone from the club haha! The guy in the back was just as happy as us.  :-))
I thought the bachelorette party was over here, that we were going home the day after because that's what they told me. But, we didn't! They totally surprised me AGAIN haha. I have to show the rest of the photos in another post though because this post is so long now. Part 3 will be up soon!