* contains adlinks for Nelly.com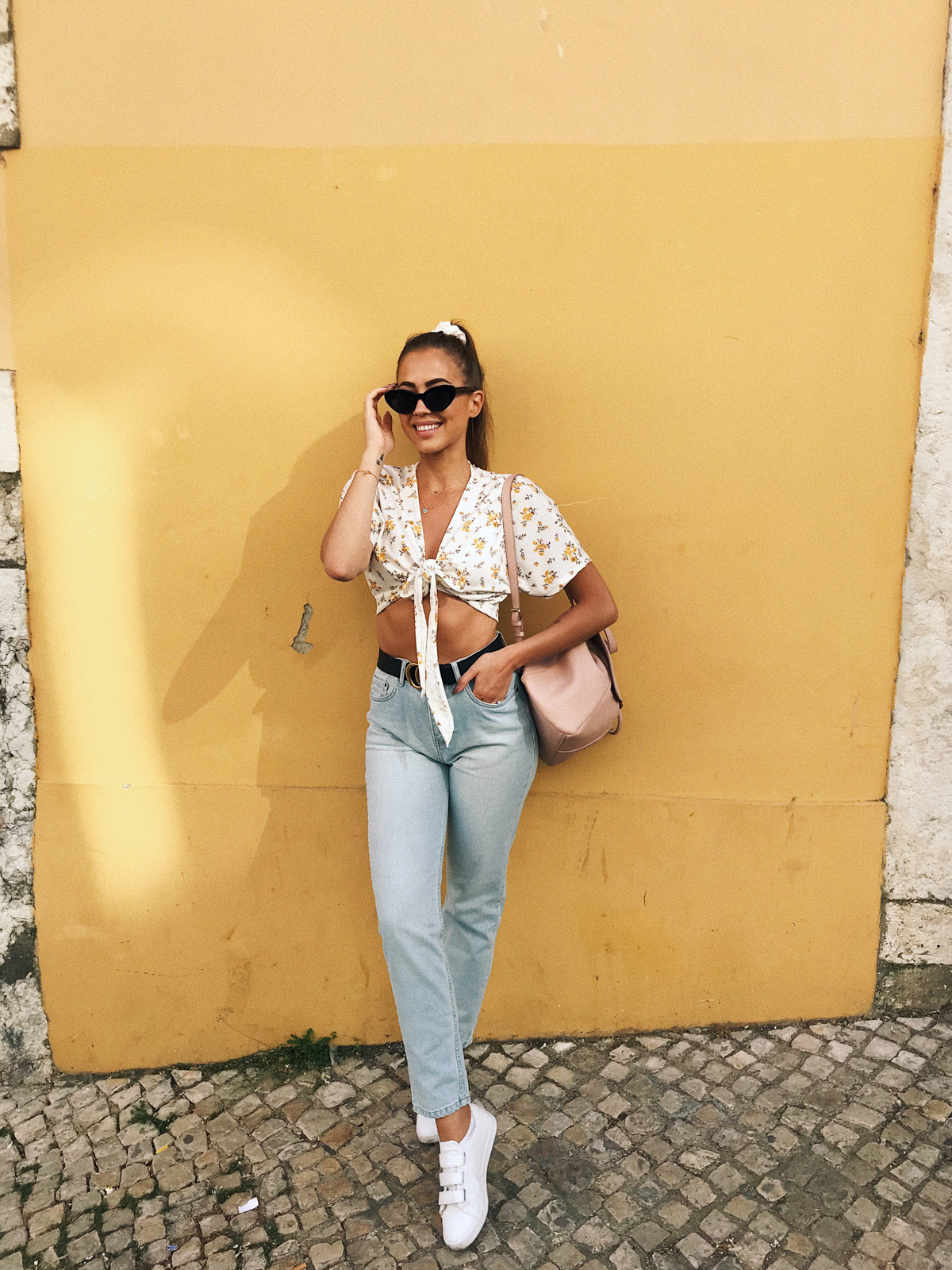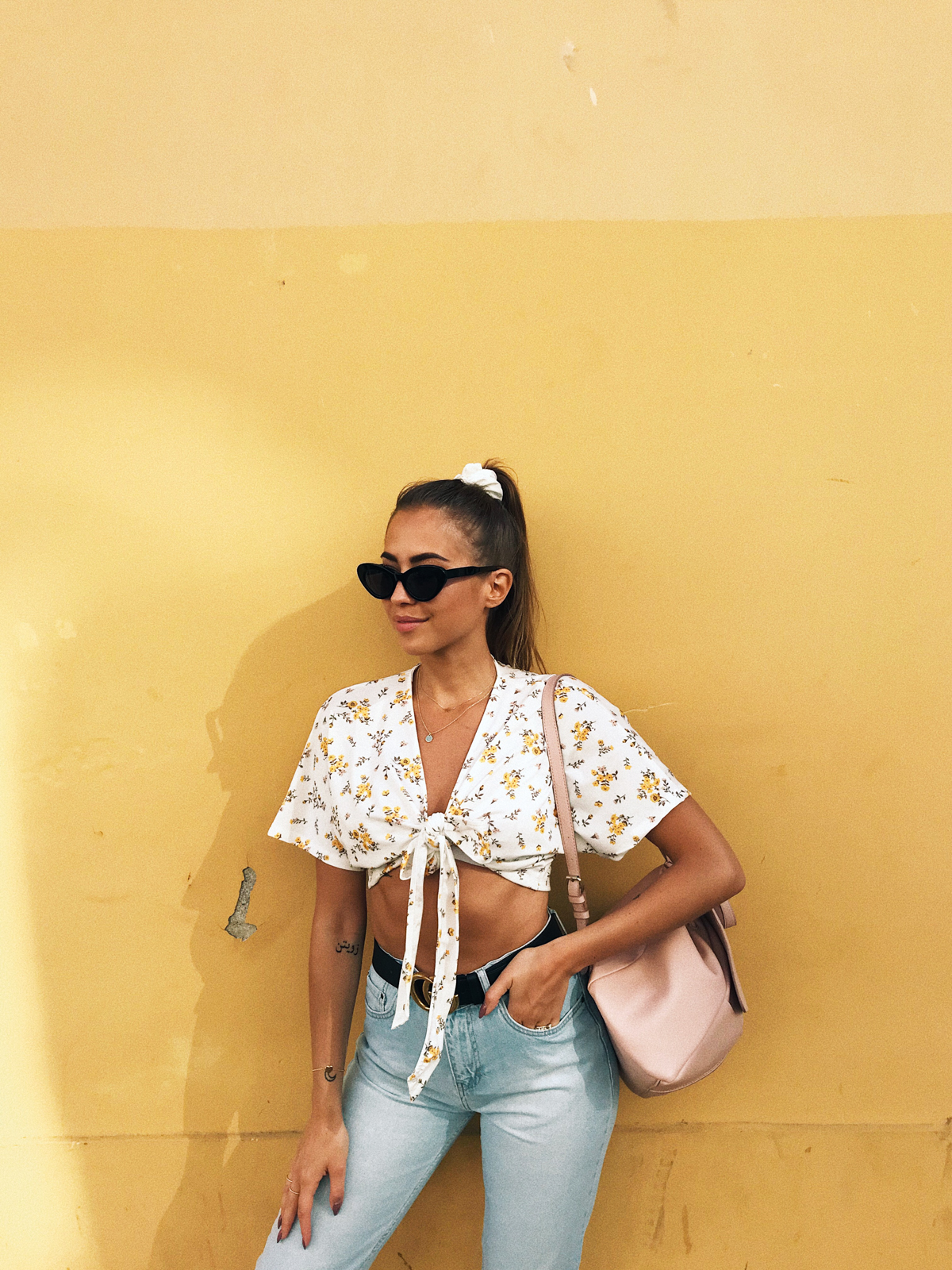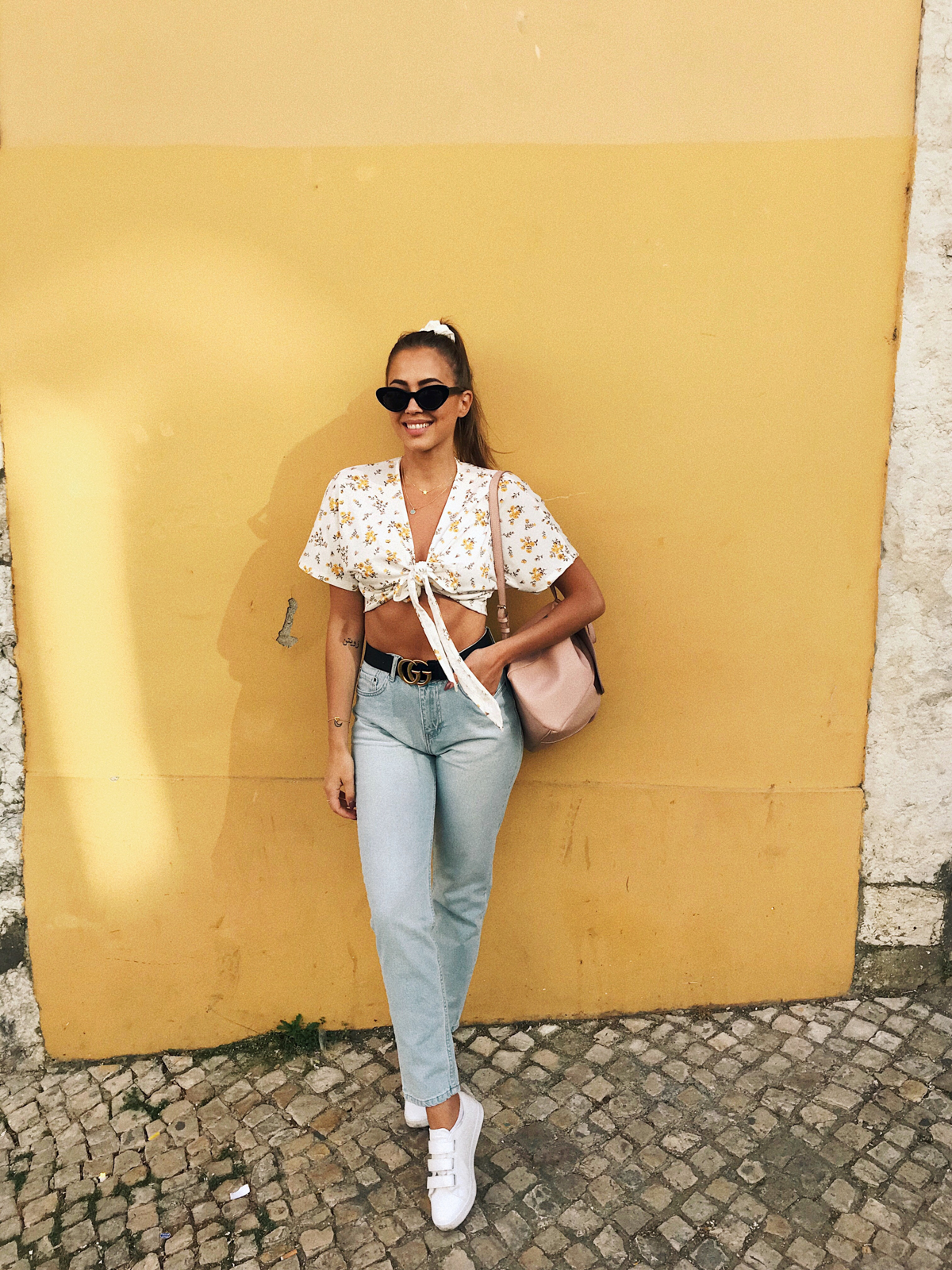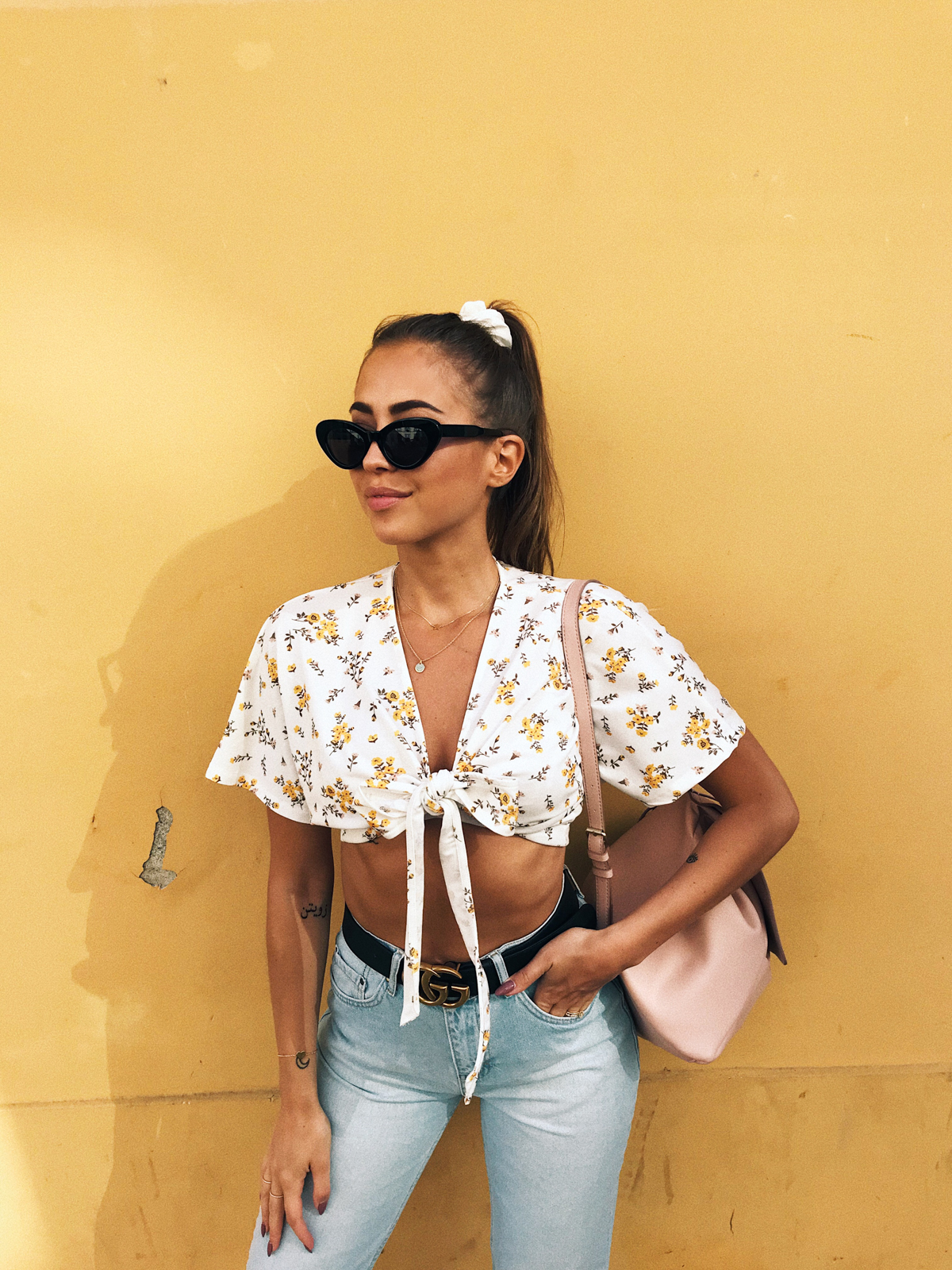 Get my jeans here, top here and shoes here (adlinks/reklamlänkar) // belt from Gucci // sunglasses from Chimi // bag from Zara
Såhär såg jag ut när vi strosade runt i Lissabon första dagen! Jag har nog hittat mina nya favoritjeans.. Riktigt snygg tvätt och sådär perfekt loose fit (ni vet, inte tighta men inte för lösa). Spillde dessvärre matolja på dem här om dagen och glömde göra något åt det direkt efter så vi får se om det går bort haha. :-( Väskan är också en ny favorit! Köpte den på Zara nyligen för 199 spänn.
På tal om något helt annat: Ni med underfunktion i sköldkörteln som också hade håravfall som symptom…. Kan jag räkna med att få tillbaka lite av mitt hår snart eller? Käkat Levaxin sedan december, och haft bra värden/rätt dosering i iallafall 2 månader nu. Tröttheten har iallafall försvunnit så det är ju bra. Magen känns också bättre!
// This is what I looked like when we walked around in Lisbon the first day! I think I've found my new favorite jeans.. Really nice wash and that perfect loose fit (you know, not tight but not too loose). Unfortunately I spilled oil on them the other day and I forgot to do something about it right after so we'll see if it goes away haha. :-( The bag is also a new favorite! Bought it at Zara recently for 20 euro.
On to something else: Those of you with thyroid under function who also lost hair… Can I count on getting some of my hair back soon? I've been eating levothyroxine since December, and I've had good values/right dosage for at least 2 months now. At least I'm not so tired anymore which is good. And my stomach feels better as well!