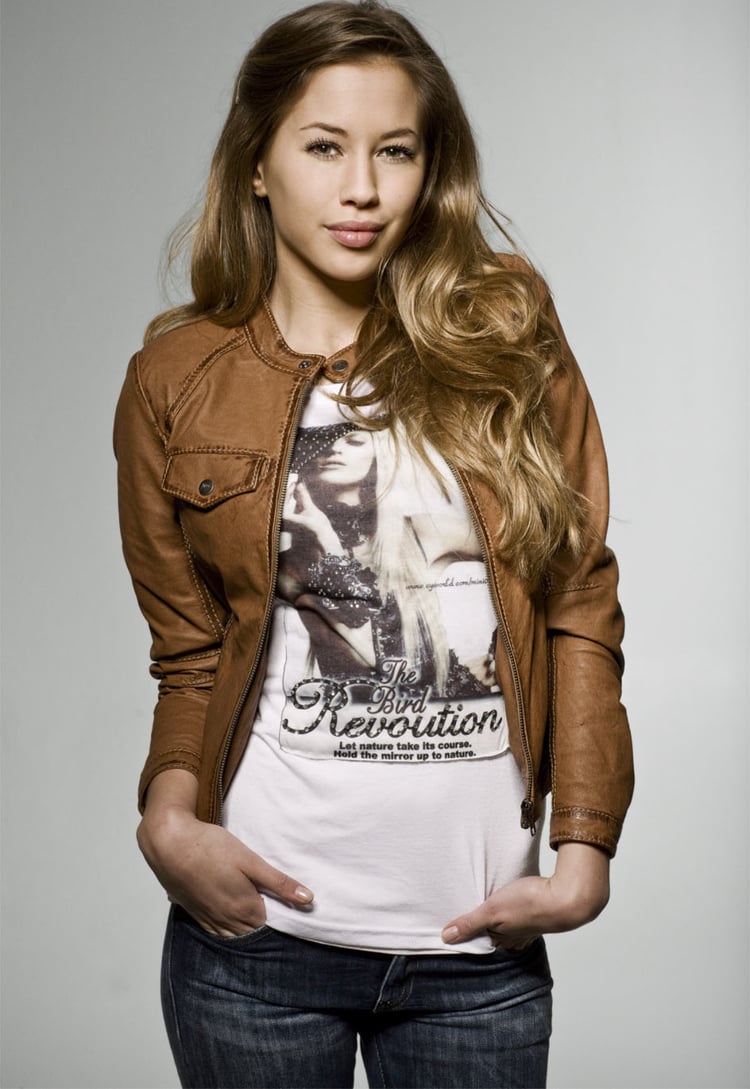 Vem är det här? Haha. Lillplutt! Den här bilden togs för 5 år sedan i samband med min första kollektion för Jofama. Jag var 17 år gammal och gick sista året på gymnasiet när jag fick förfrågan om jag ville göra en gästkollektion med skinnjackor. Det blev sån succé så vi fortsatte säsong efter säsong med nya kollektioner och idag sitter jag här på mitt helt egna kontor och jobbar med mitt helt egna klädmärke.
Vem kunde tro att det skulle bli så? Jag skulle ju bli förskolelärare, hehe.
// Who is this? Haha. So young! This picture was taken 5 years ago with my first collection for Jofama. I was 17 years old and in my last year in high school when I got asked if I wanted to do a guest collection with leather jackets. It was a huge success so we continued with more collections every season, and today I'm sitting here at my very own office and working with my very own clothing brand. Who would have known? I was supposed to be a kindergarden teacher, hehe.