– This post is in paid collaboration with Nelly.com and contains adlinks –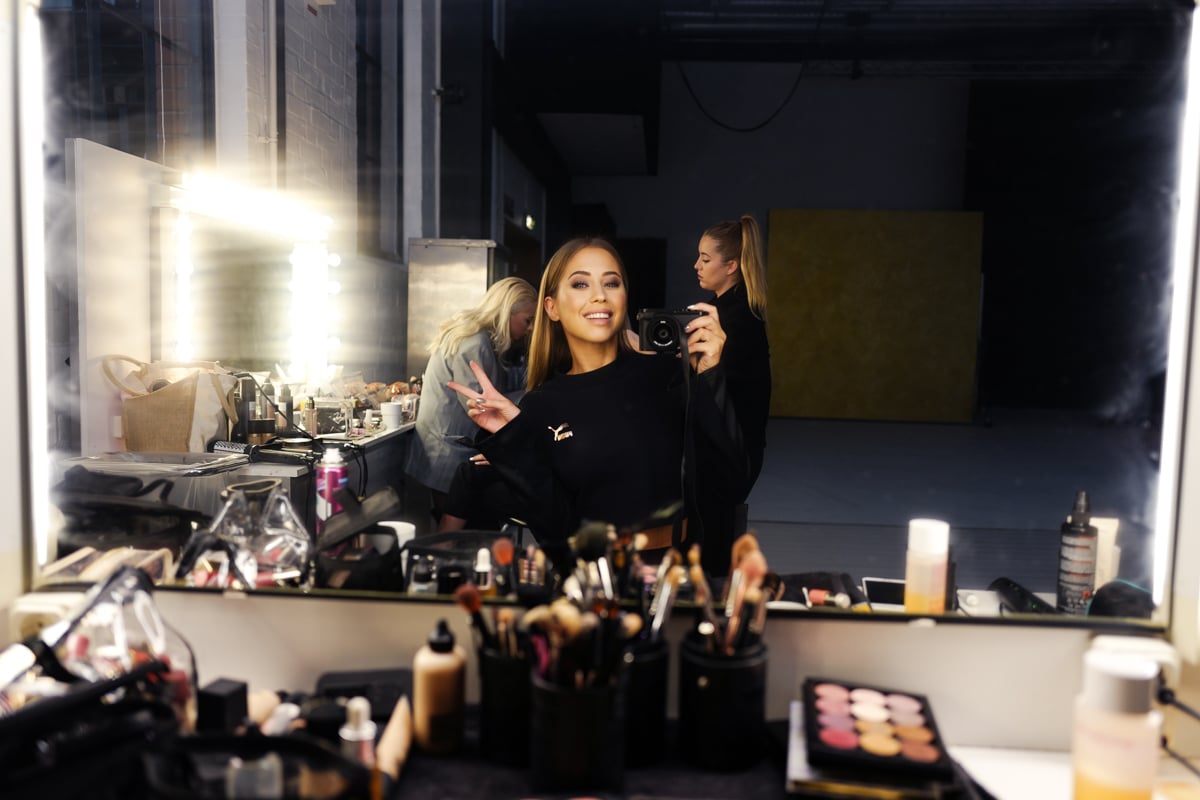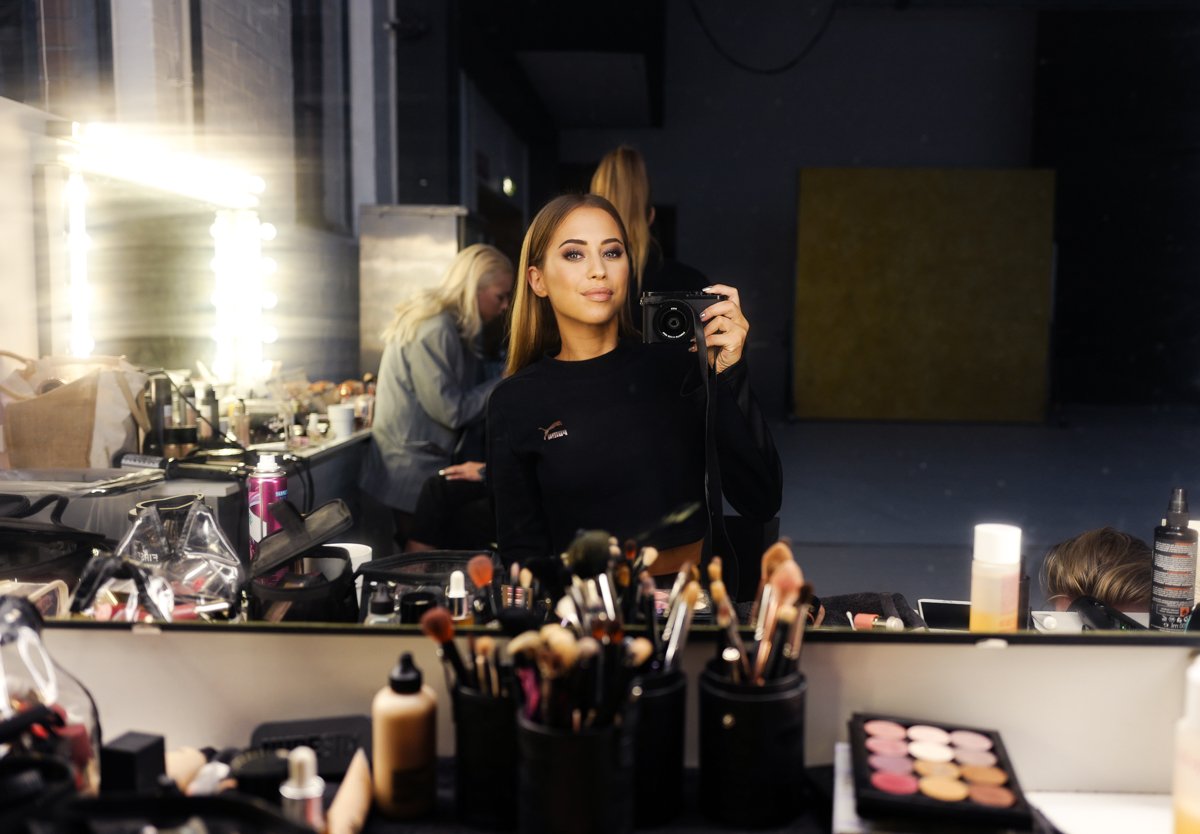 Strax innan 07 igår kom jag fram till Delight Studios där Nelly-plåtningen skulle äga rum. Jag och Janni var typ först på plats så vi satte oss och åt lite frukost innan resten av teamet anlände! Sedan var det dags att sätta sig i sminkstolen och få hår & make.
// Before 7 am yesterday I arrived to Delight Studios where we were going to do the Nelly shoot. Janni and I were one of the first there so we had some breakfast before the rest of the team arrived! Then it was time to sit down in the chair and get hair & make up.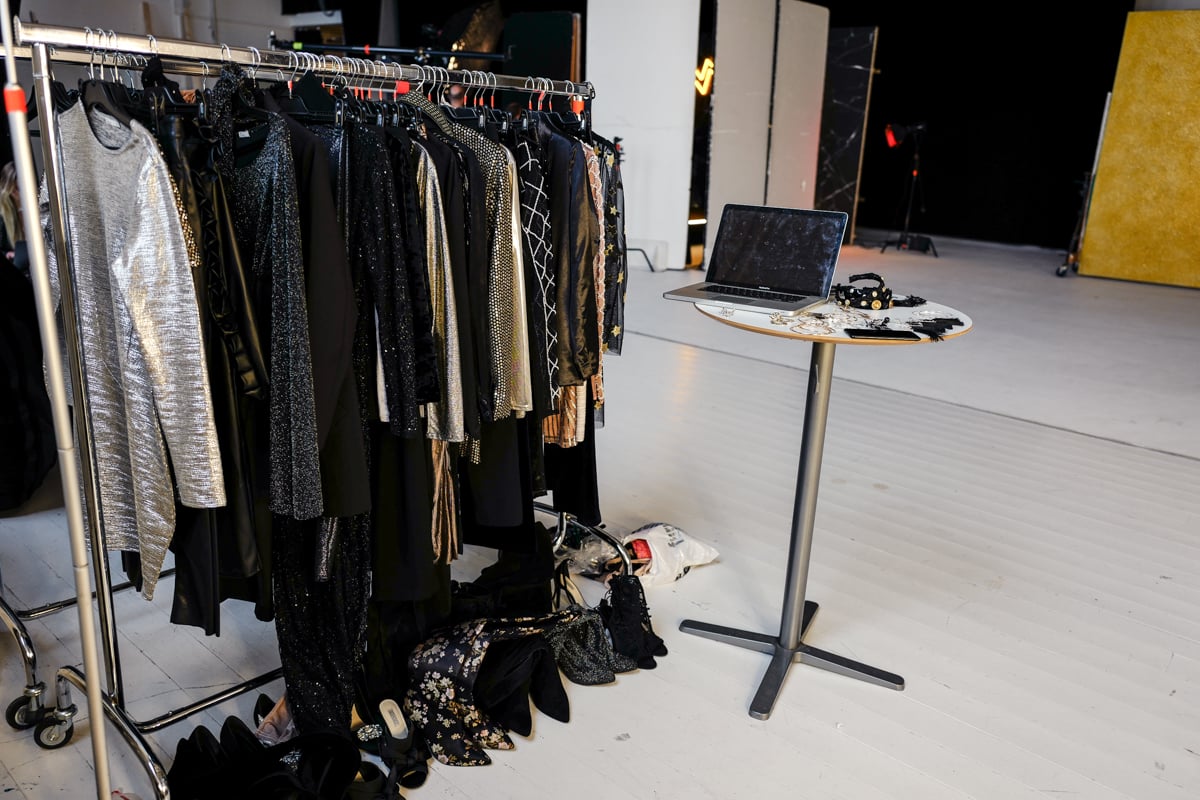 Jag har jobbat med Nelly sedan jag var 18 år så jag har ju lärt känna de som jobbar där och det är alltid så kul att träffa dem igen. Stylist-Anna är världens goaste och hon hade som vanligt plockat ihop riktigt snygga outfits till oss. Vi plåtade som sagt deras julkampanj så det var mycket bling för party!
// I've been working with Nelly since I was 18 so I know the people that work there and it always so much fun to meet them again. Stylist Anna is the sweetest and as usual she had put together some really nice outfits for us. We shot their Christmas campaign so there were a lot of bling for party!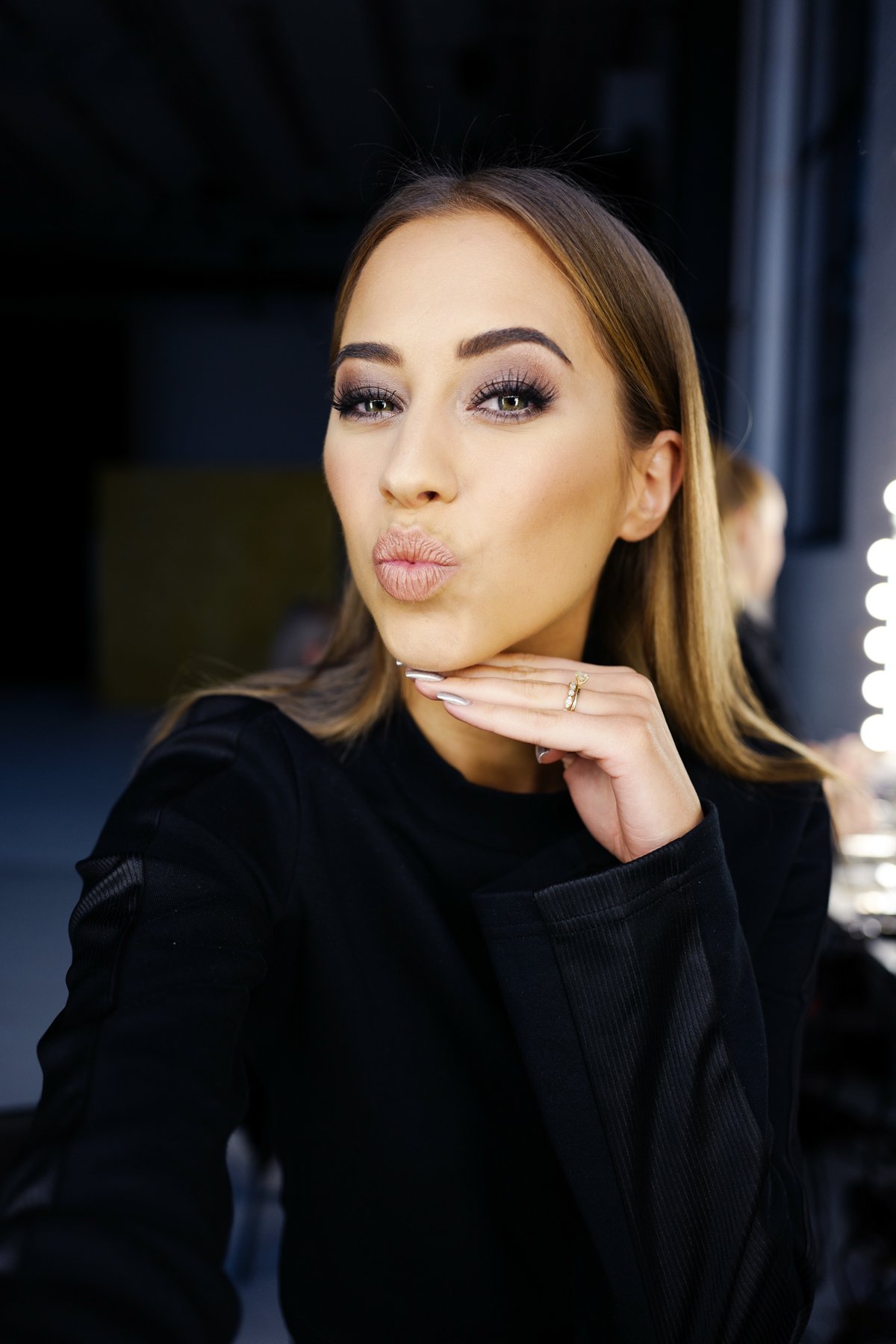 Klar med hår och smink! Någon frågade varför jag ofta får liknande smink och jag vet inte, jag antar att kunderna gillar denna look på mig och det är ju så jag normalt ser ut när jag sminkar mig själv så jag trivs i det. :-)
// Done with hair and make up! Someone asked why I often get similar make up and I don't know, I guess the clients like this look on me and that's how I normally look like when I do the make up myself so I feel comfortable in it. :-)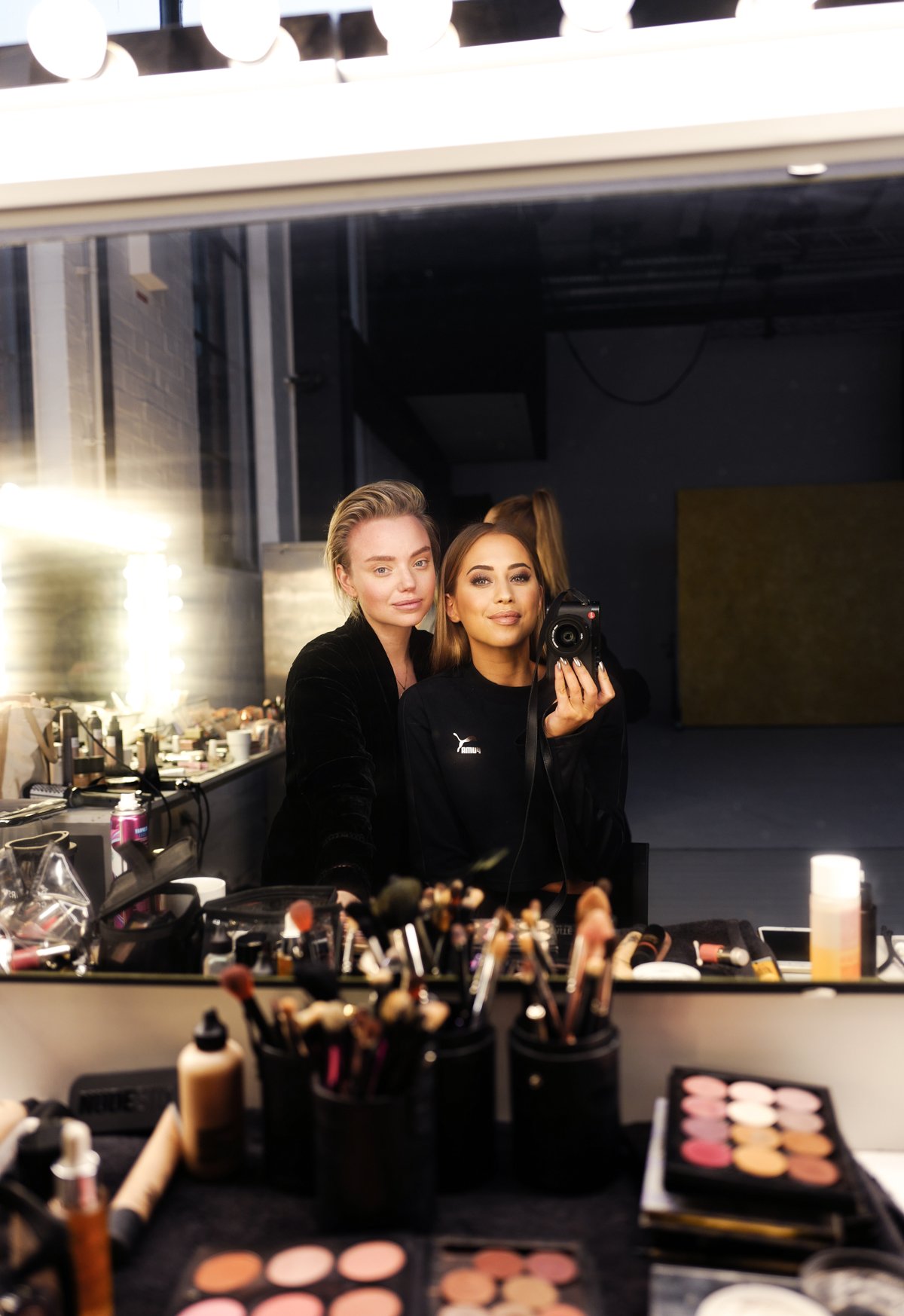 Här har ni bästa Sarah Grundén som sminkade mig för dagen! Och under tisdagens plåtning också. Även vi har jobbat ihop i många år och jag känner mig alltid trygg i hennes händer.
// Here's the best Sarah Grundén who did my make up for the day! During my other photoshoot on Tuesday as well. We've been working together for many years and I always feel safe in her hands.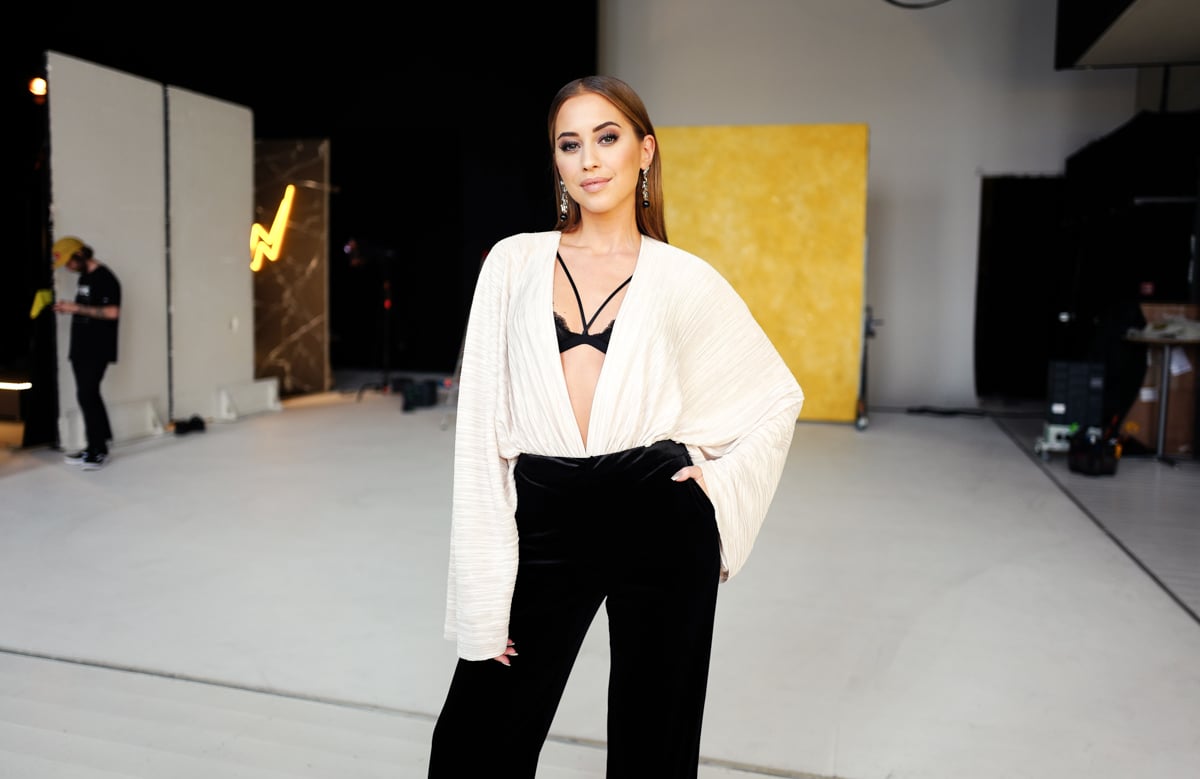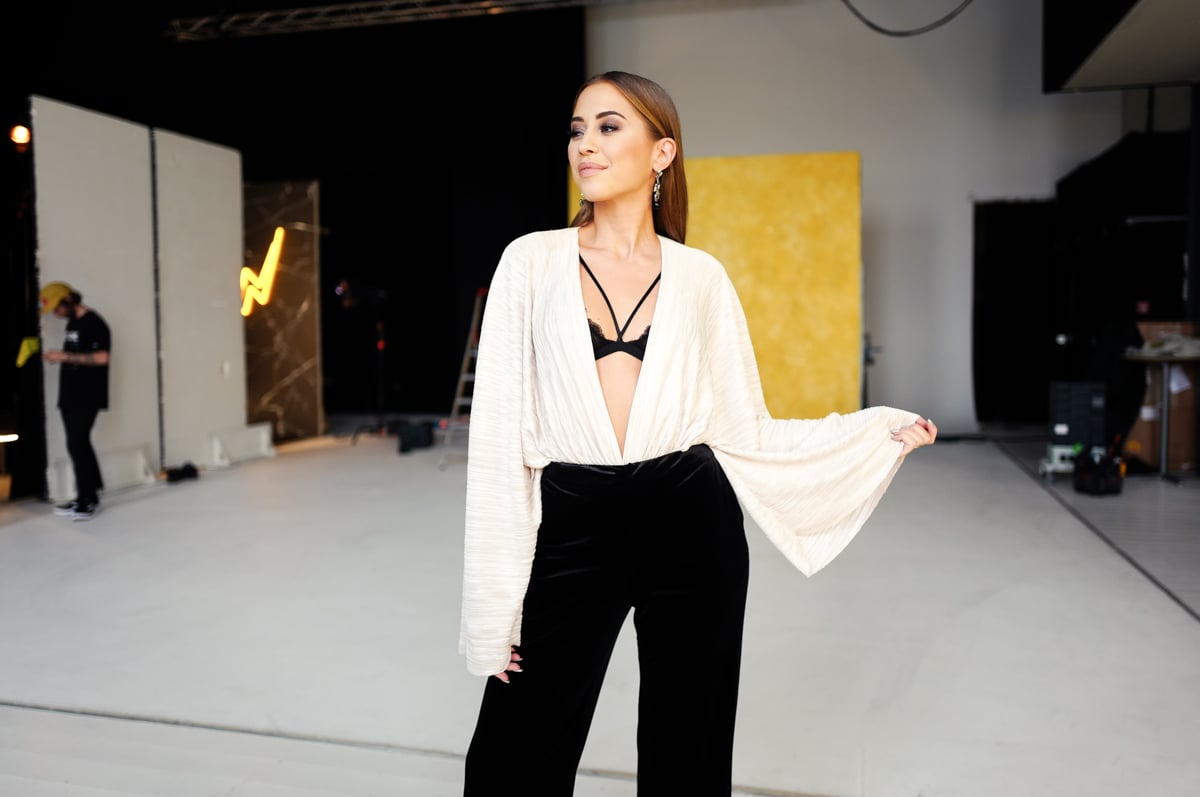 Sen var det dags att börja plåta och det här var min första look. Ni hittar bodyn HÄR och byxorna HÄR!
// Then it was time to start shooting and this was my first look. You can find the bodysuit HERE and pants HERE!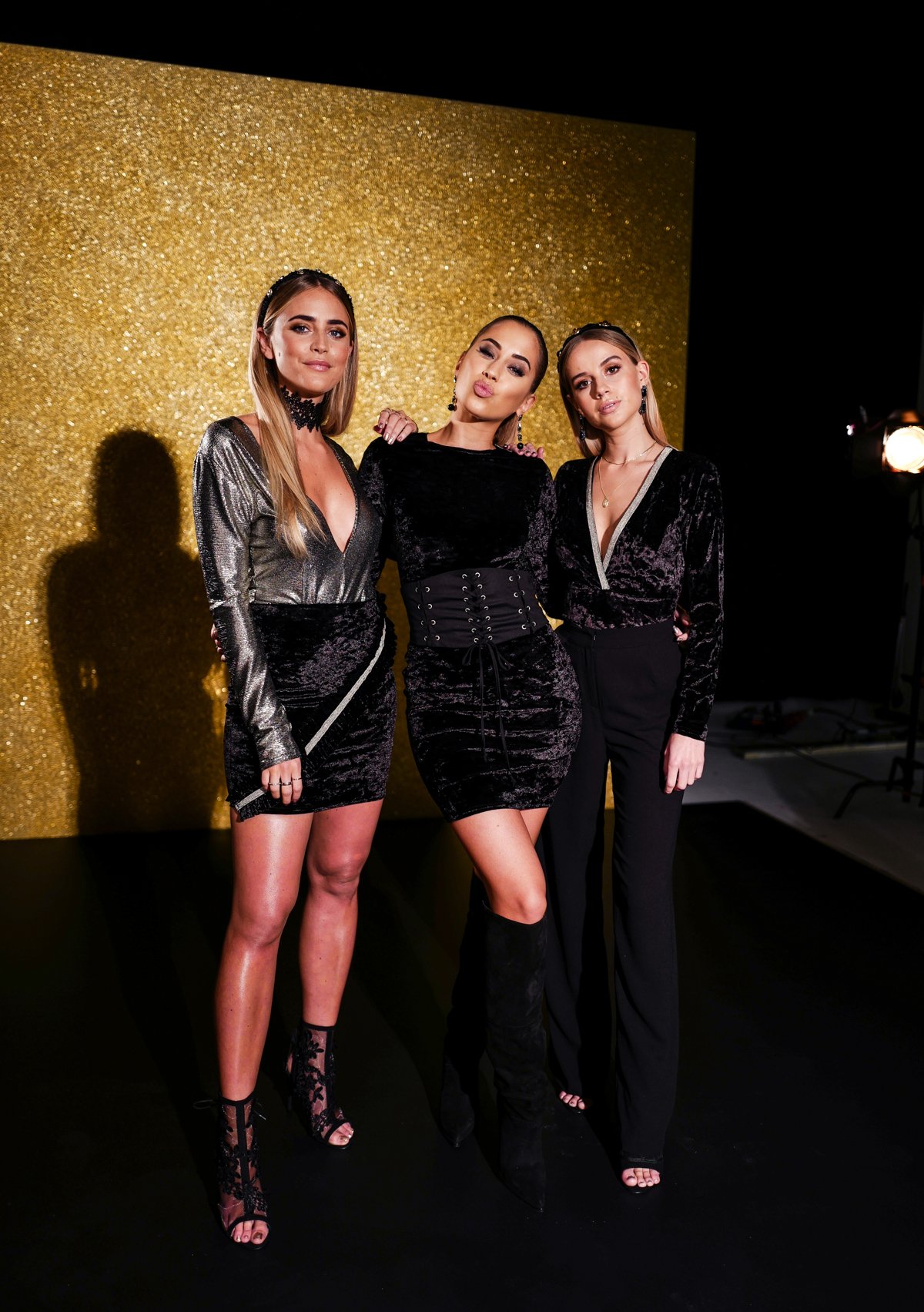 Ibland fotades jag själv och ibland med dessa två tjejer – Janni och Anniken! Sist vi fotades ihop måste ha varit på Kuba i maj, även då för Nelly.
// Sometimes I was alone in the photos and sometimes with these two girls – Janni and Anniken! The last time we did a photoshoot together must have been in Cuba in May, also for Nelly.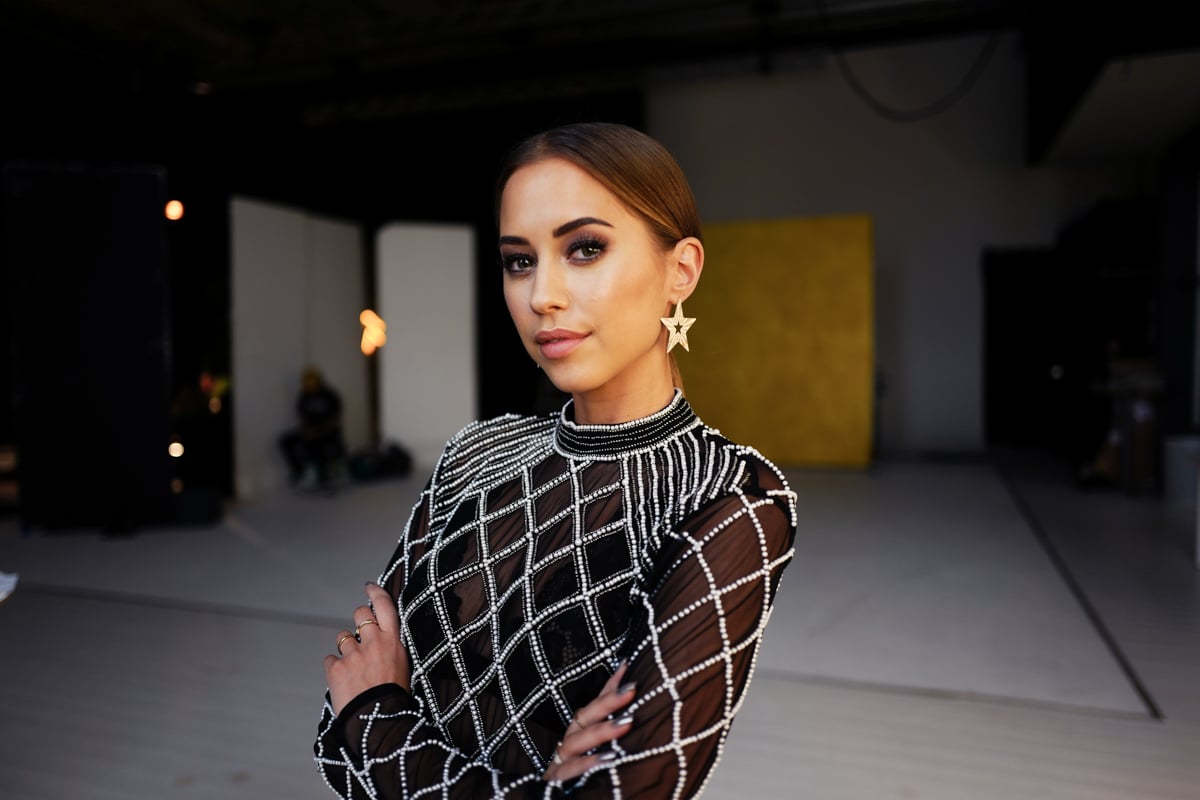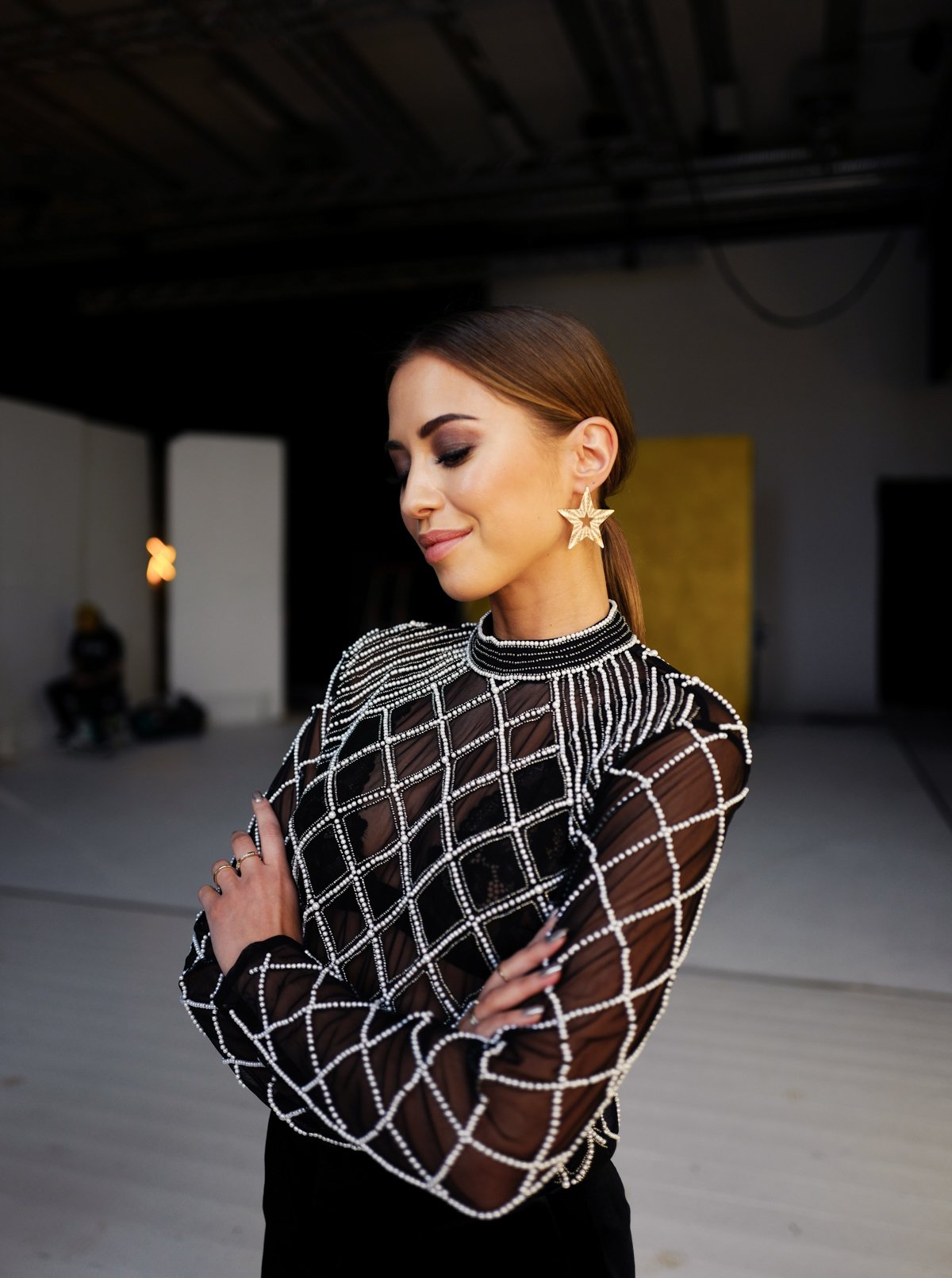 En av mina favoritlooks igår! Älskar toppen, ni hittar den HÄR. Tycker det är så snyggt att bara köra mittbena och en låg toffs i nacken. Känns så stilrent.
// One of my favorite looks from yesterday! I love the top, you can find it HERE. I think it's nice to have the hair like this with a low ponytail. It feels so classy.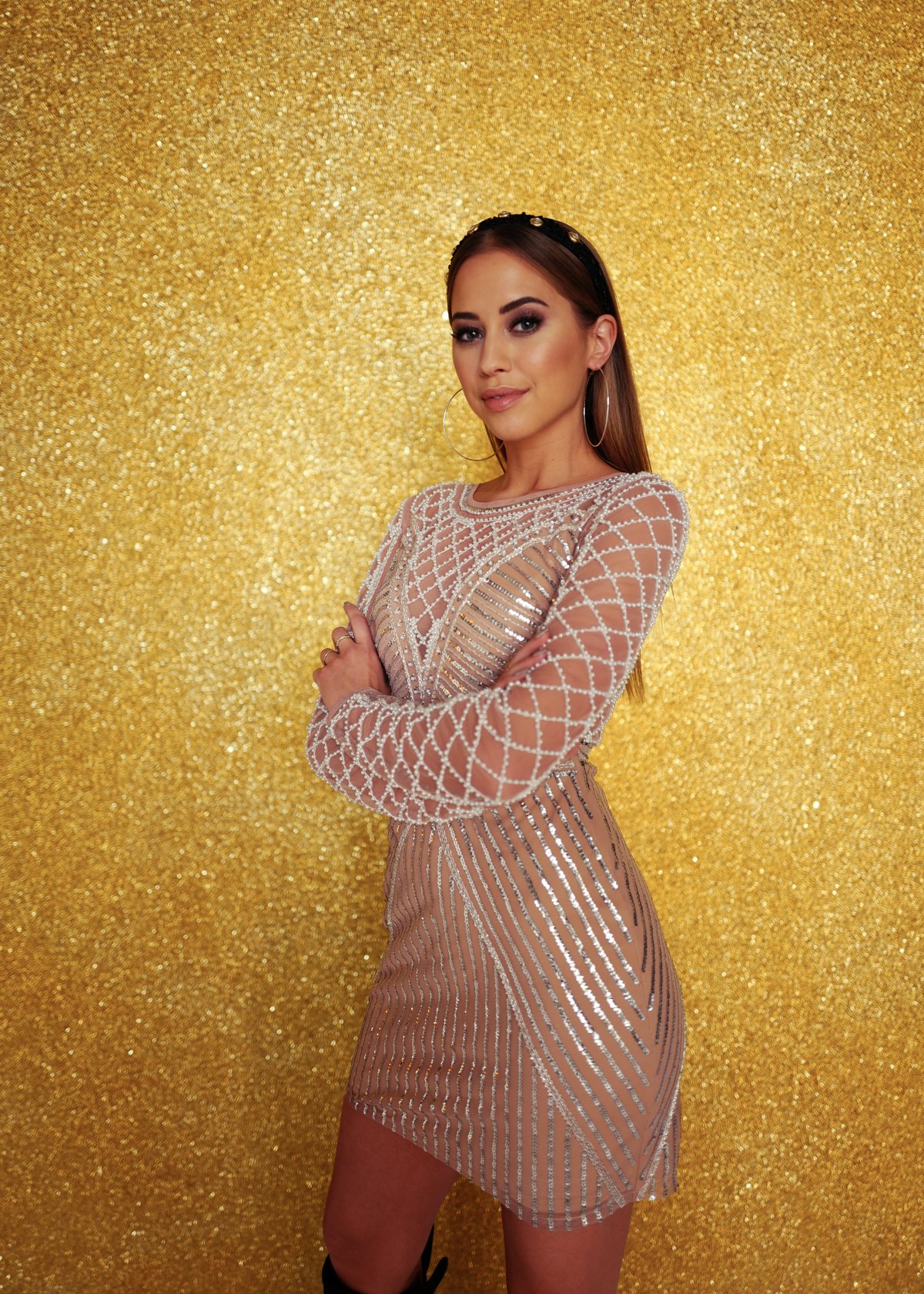 Hur jag själv gärna går klädd till jul- & nyårsfester, i en glittrig liten klänning! Denna finns inte ute än så ni får hålla ögonen öppna när kampanjen släpps senare denna månad.
// How I prefer being dressed for Christmas & New Year's parties, in a little sparkling dress! This one is not out yet so you'll have to keep your eyes open when the campaign is out later this month.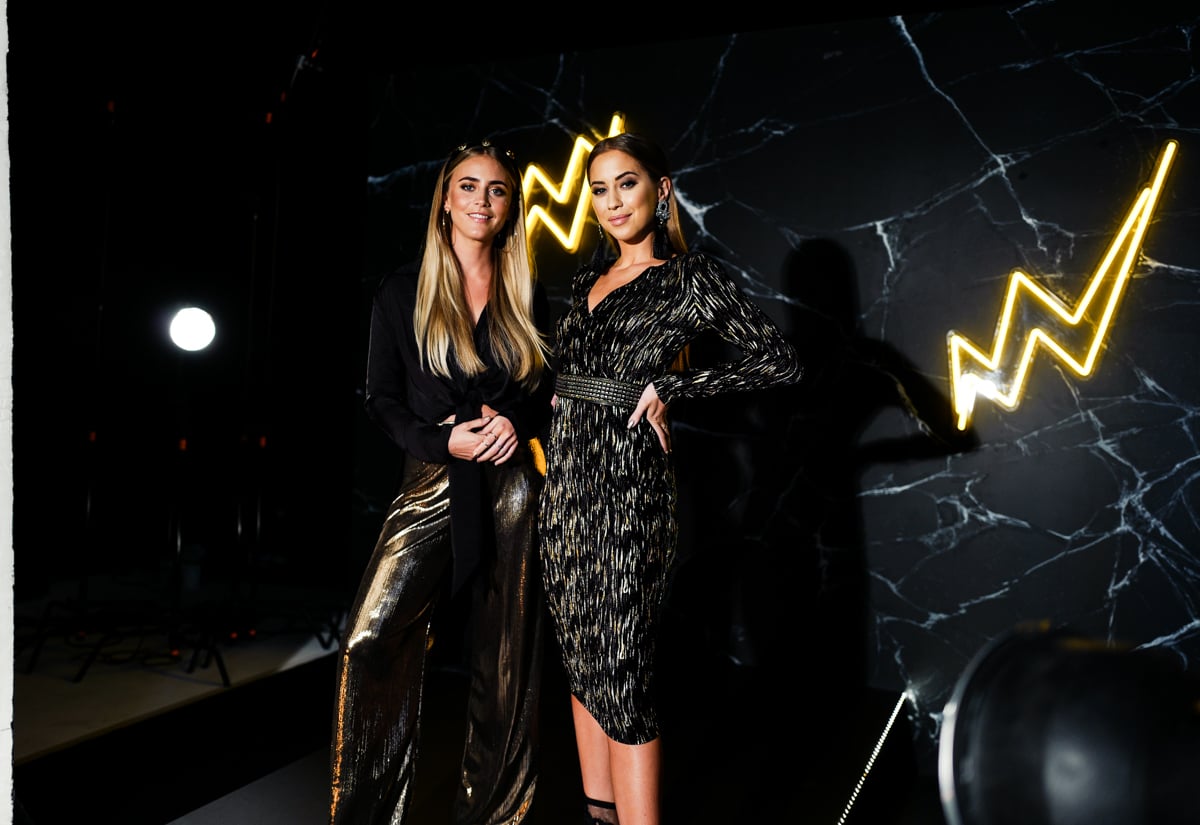 Janni i metallicbyxor och jag i sammetsklänning – som ni hittar HÄR. Jag tyckte vi skulle köra HP-blixten i pannan också för att matcha väggen men det gick inte hem. ;-)
// Janni in metallic pants and me in a velvet dress – that you can find HERE. I wanted us to have the HP lightning bolt in our foreheads as well to match the wall but nobody liked my idea. ;-)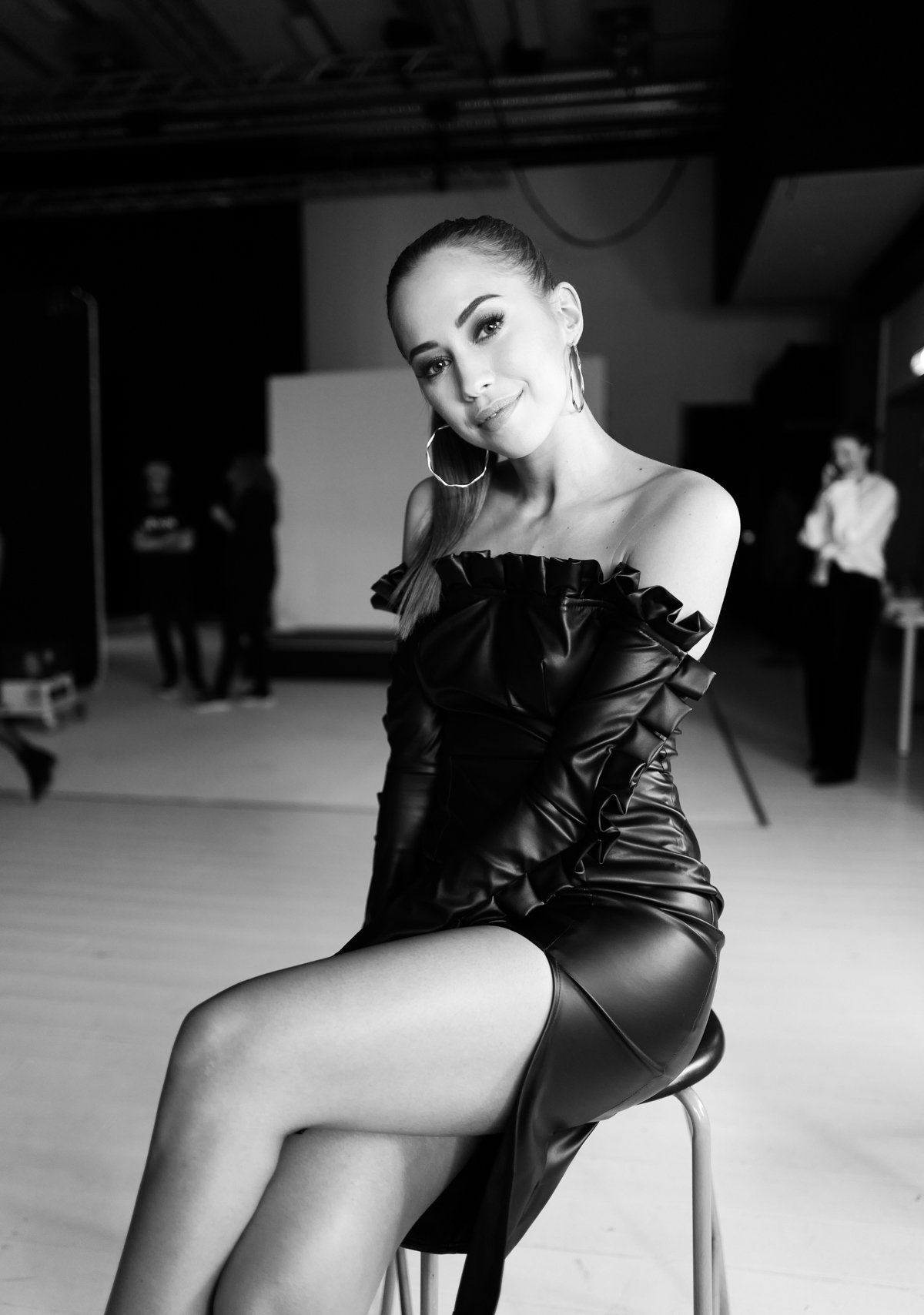 När de andra fotades och jag hade en paus så ba råkade Sarah fånga mig när jag satt såhär fint på en pall. Klänningen hittar ni HÄR.
// When the other one was shooting and I had a break, Sarah accidentally captured me sitting so nicely on a chair. You can find the dress HERE.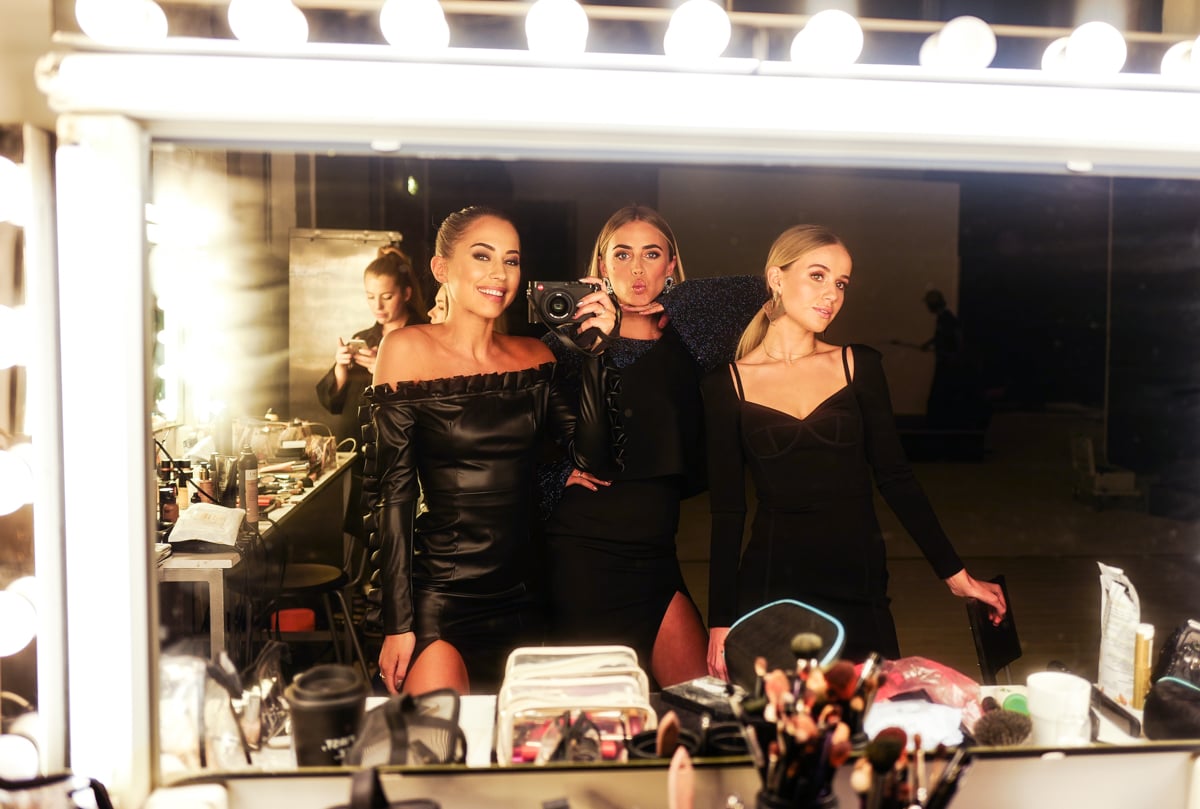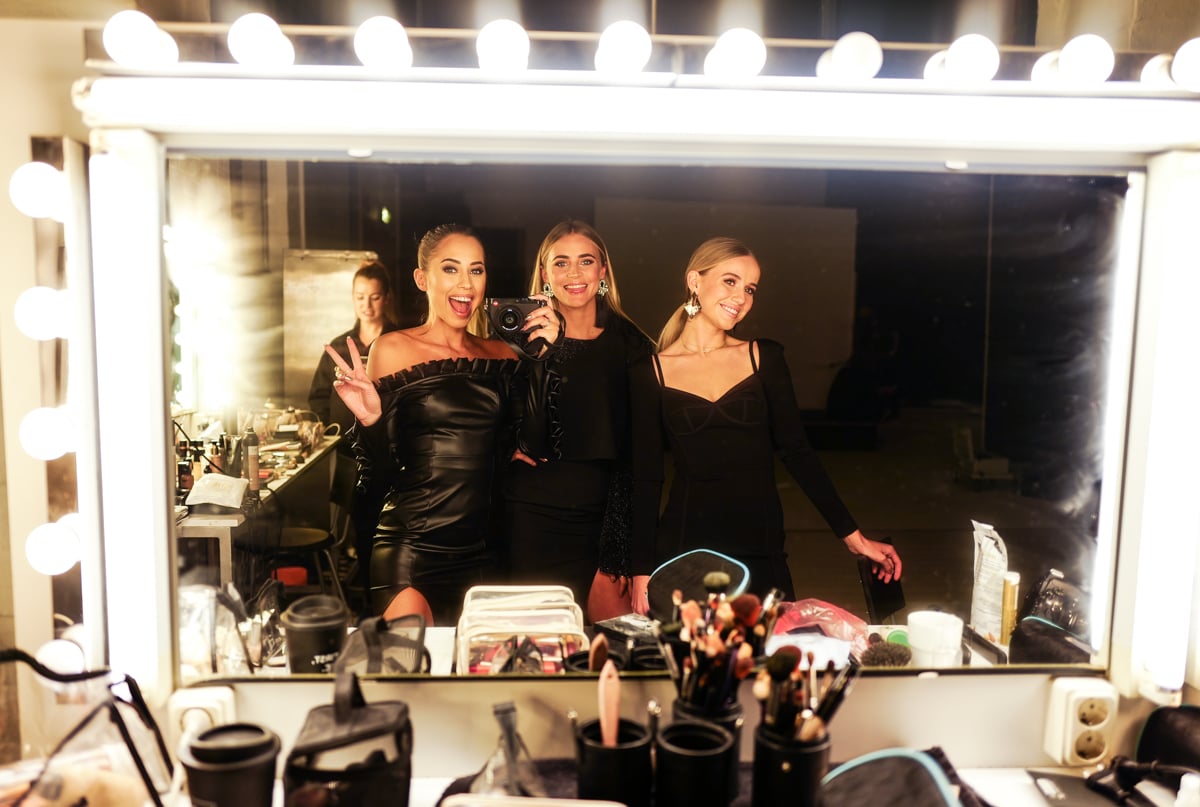 Vid halv sex var vi klara och jag hoppade in i en taxi och åkte hem. Kvällen tillbringade jag med Aleks, vi åt pasta med köttbullar (var så jäkla sugen på det haha) och tittade på Stranger Things. Så bra dag och jag är väldigt pepp på att se resultatet!! :-)
// We were done around 5.30 pm and I got in a taxi and went home. I spent the evening with Aleks, we had pasta and meatballs (I was craving for it so bad haha) and watched Stranger Things. Such a good day and I'm very excited to see the result!! :-)
– This post is in collaboration with Nelly.com