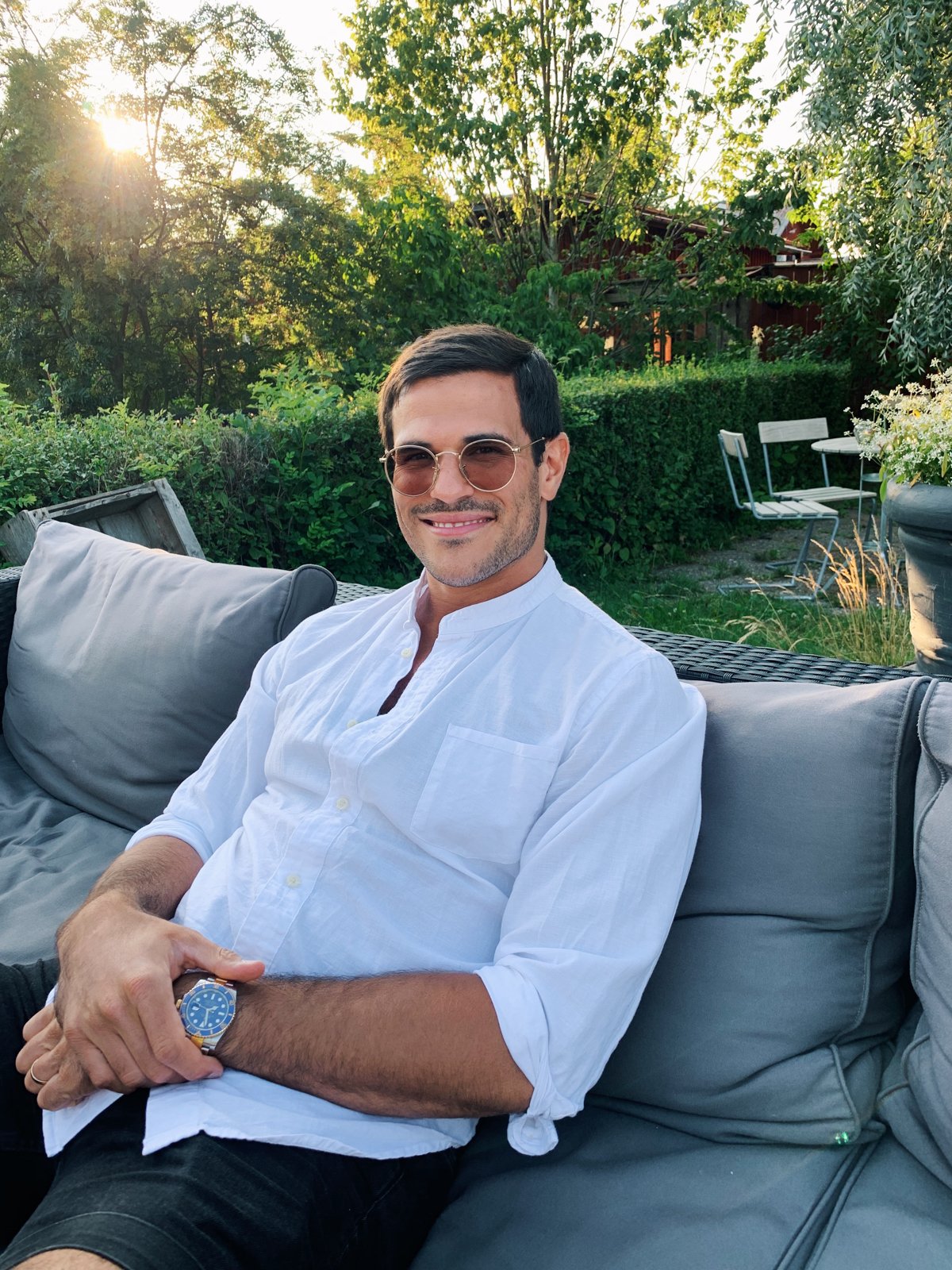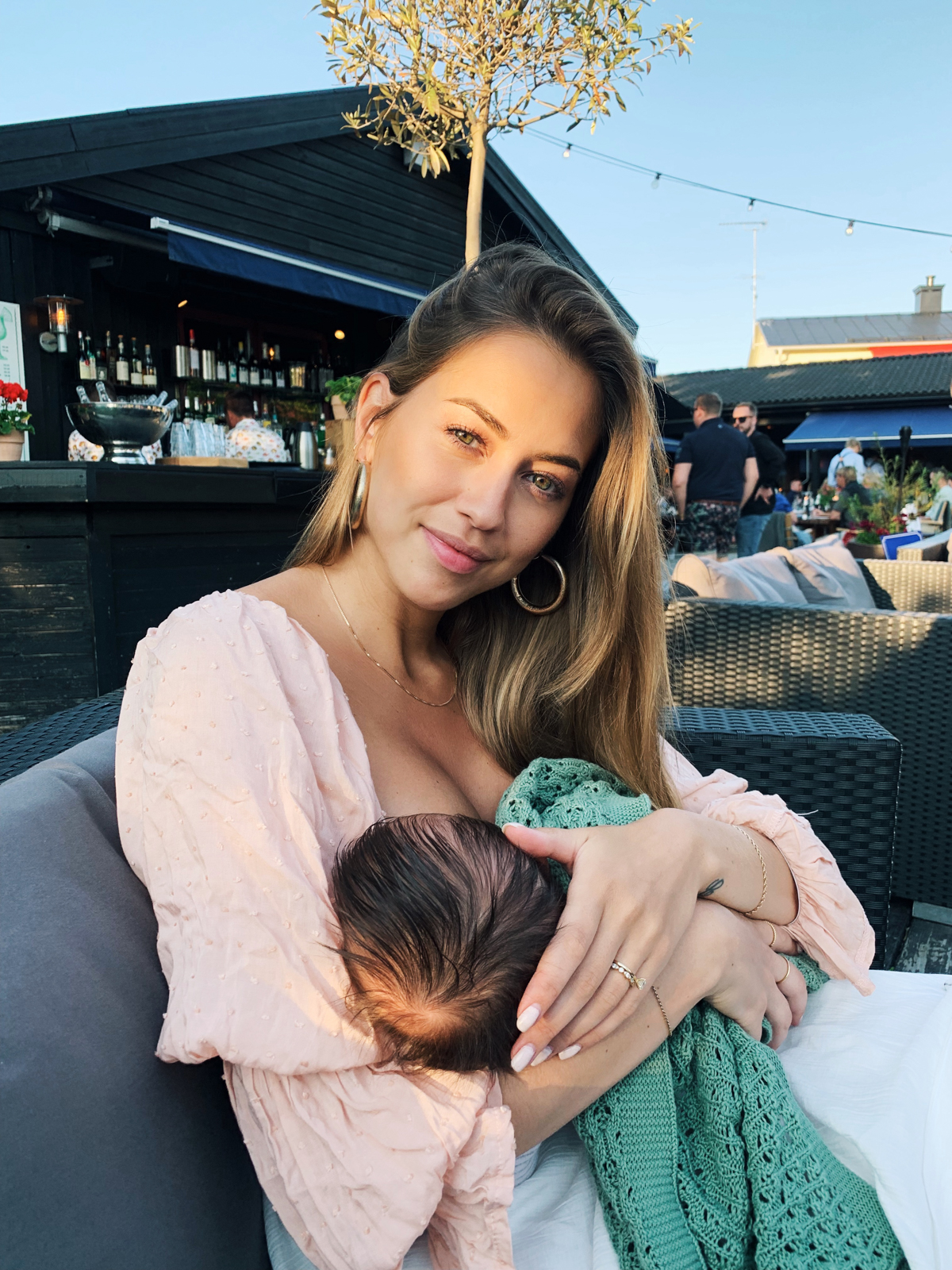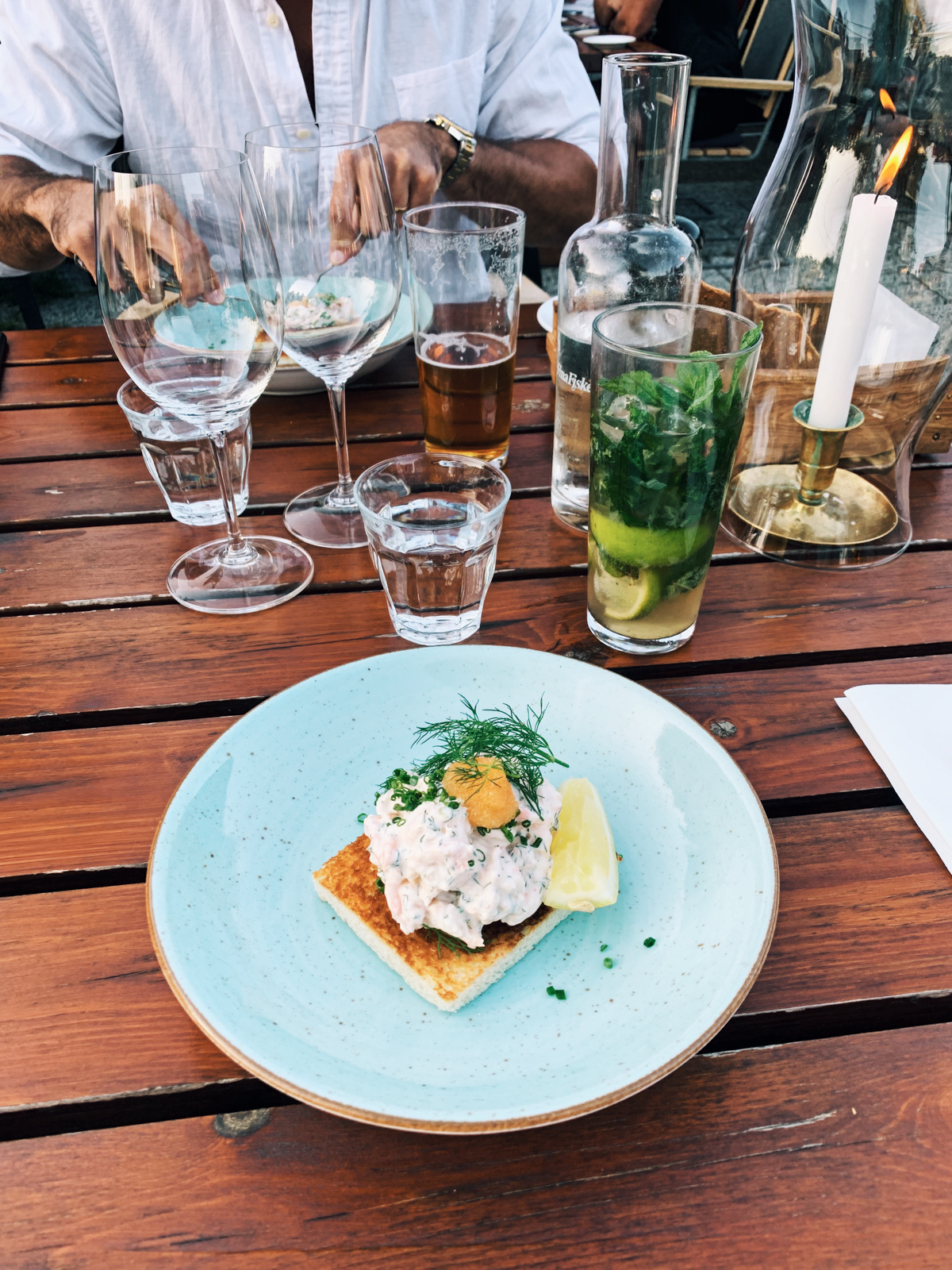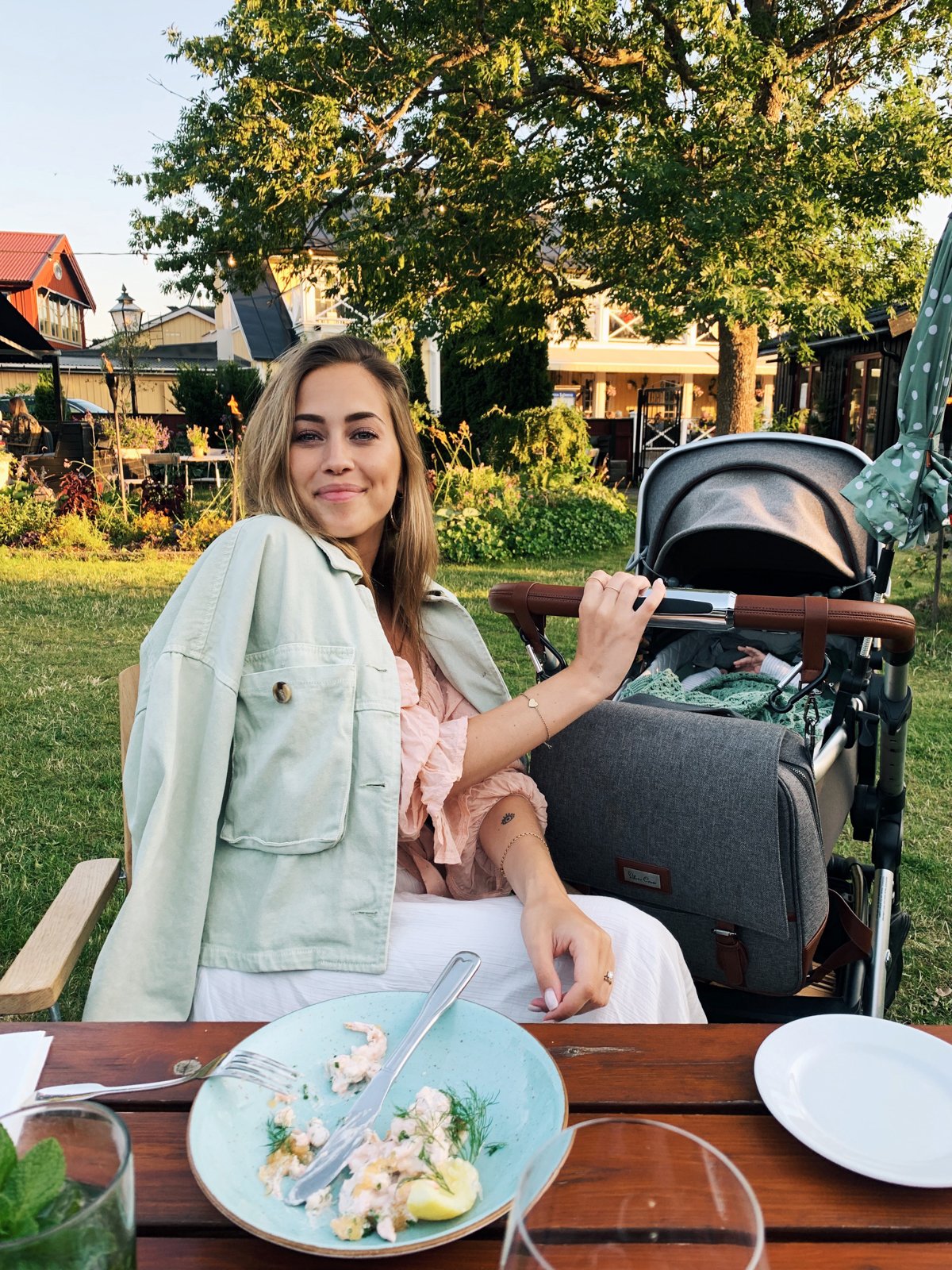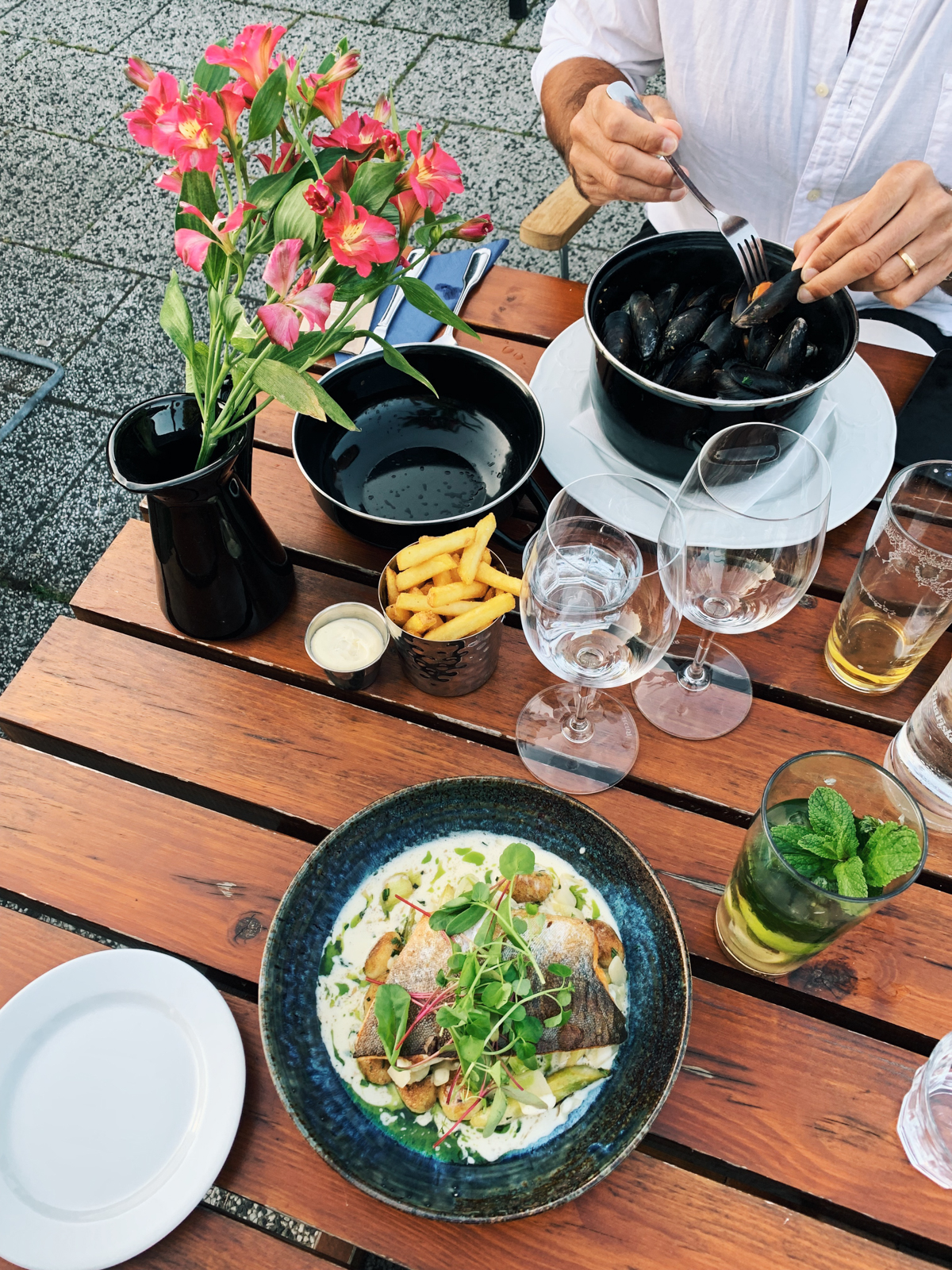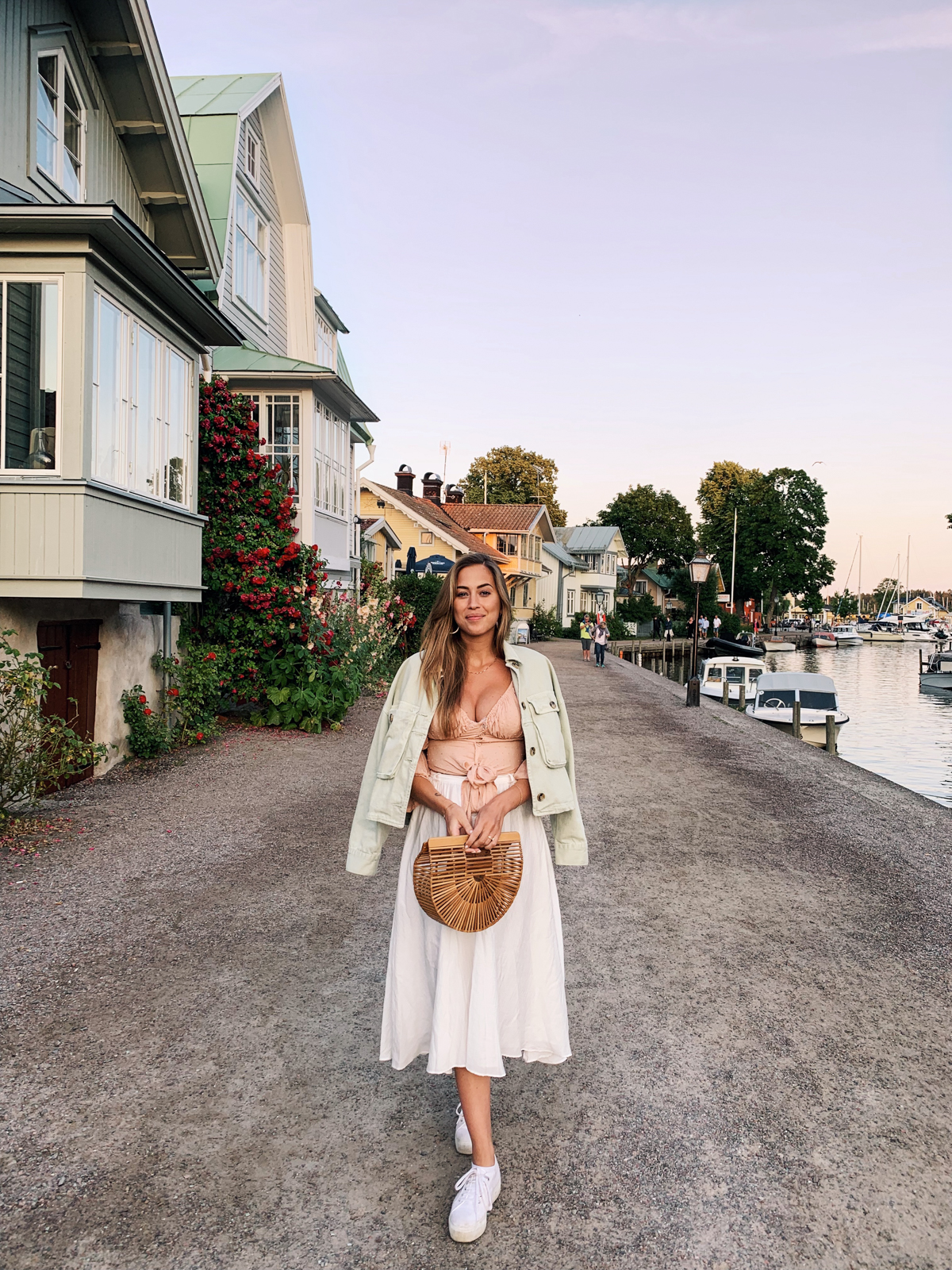 Skirt and jacket from Zara, top from Verge Girl, shoes from Superga, bag from Cult Gaia, earrings from Ivyrevel
Och så var det dags för oss att våga ge oss ut på vårt första riktiga restaurangbesök med Nikola! Vi har tidigare bara varit på något lunchställe och cafén, men nu var det dags för en trevlig middag ute. När jag bad om tips på bra ställen här i Trosa så tipsade många av er om restaurangen Fina Fisken och WOW vad glad jag är för det, för det var svingott!! Och supermysigt ställe.
Vi åt toastskagen till förrätt (såklart, finns det på menyn måste jag ha det!) och till varmrätt blev det röding & gnocchi för mig och musslor för Aleks. Och hur gick det då? Jo han skrek lite i början när vi precis hade kommit dit och vi ångrade oss nästan för några blickar sa "åh nej en skrikande bebis", men efter lite mat somnade han om. Phjuu.. Och så länge jag satt och gungade vagnen under middagen så var han lugn! Vi hade en jättetrevlig kväll. :-) Efter middagen åkte vi hem igen och åt glass i sängen framför en film.
Två dagar kvar på semestern här, sen åker vi tillbaka till stan. Vill inteeeeee!
// And then it was time for us to dare to go out on our first real restaurant visit with Nikola! Before this we had only been to a lunch place and some cafés, but now it was time for a nice dinner out. When I asked for good places here in Trosa, many of you told me about the restaurant Fina Fisken and WOW I'm glad you did, cause it was delicious!! And such a cozy place.
We had toast skagen for starters (of course, if it's on the menu I've gotta have it!) and for main I had fish & gnocchi and Aleks had clams. And how did it go? Well, he screamed a bit in the beginning when we had just gotten there and we almost regret it because some gave us the "oh no a screaming baby"-look, but after some food he fell back asleep. Phjuu… And as long as I rocked the stroller during dinner, he was calm! We had a really nice evening. :-) After dinner we went back home and had ice cream in bed while watching a movie.
Two days left on our vacation here, then we're going back to the city. I don't want tooooooo!