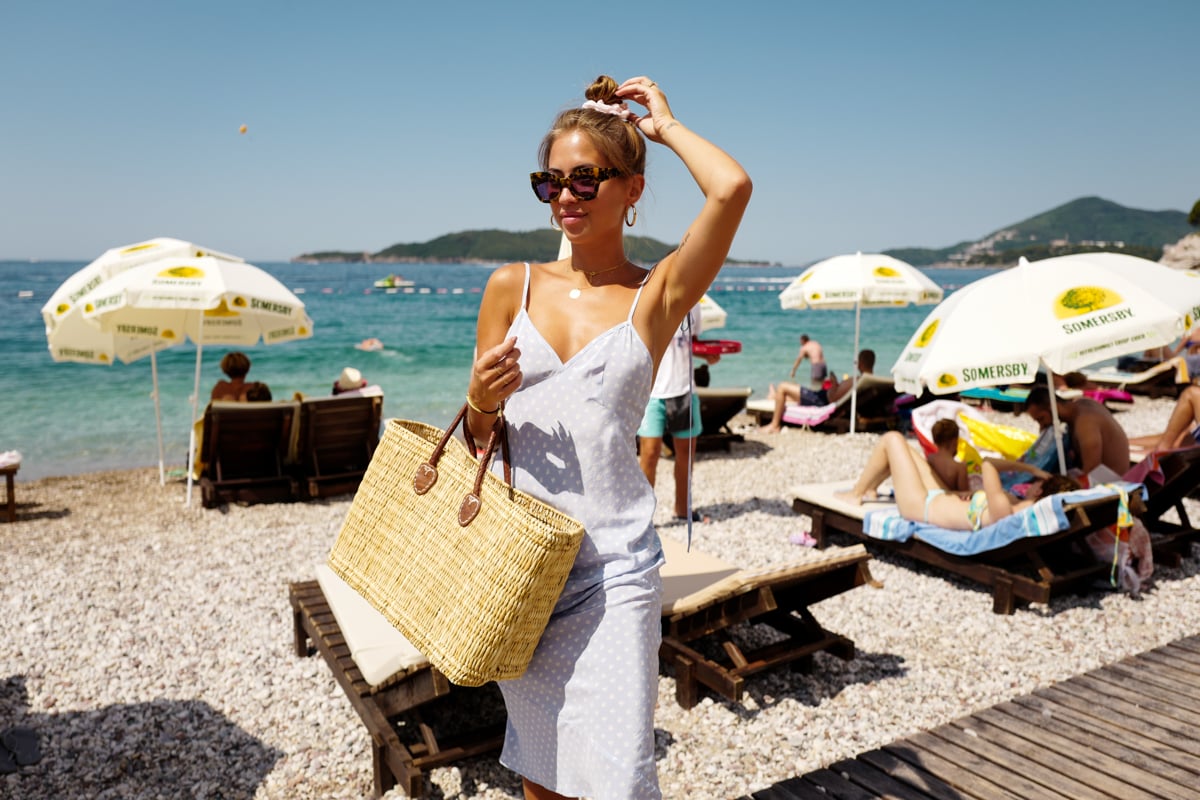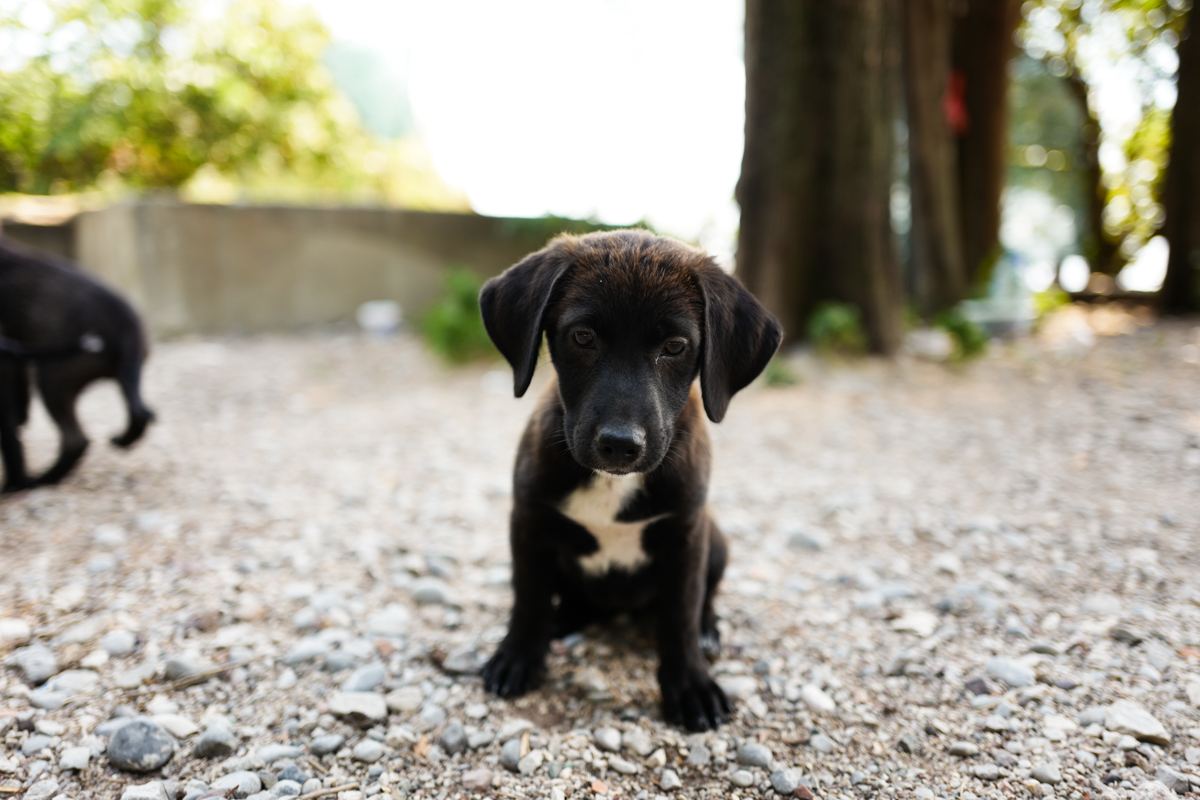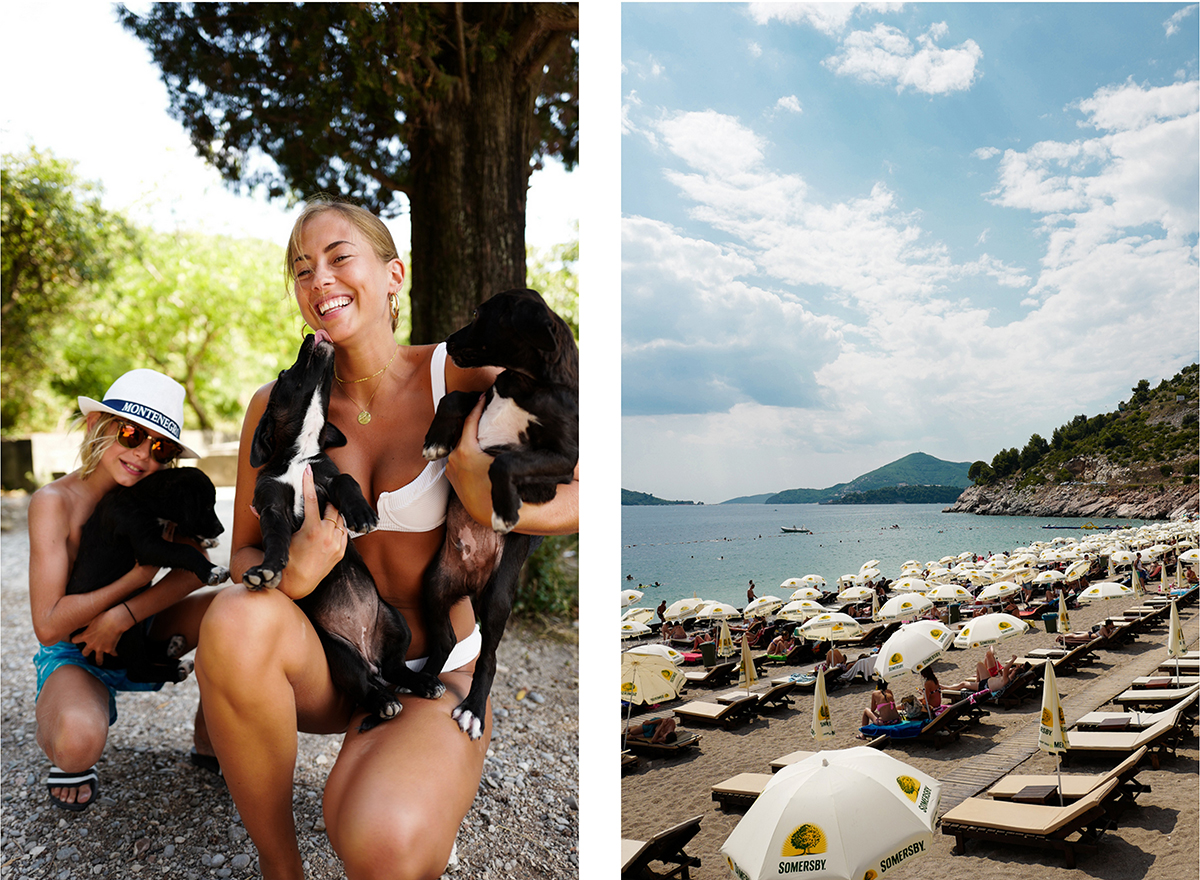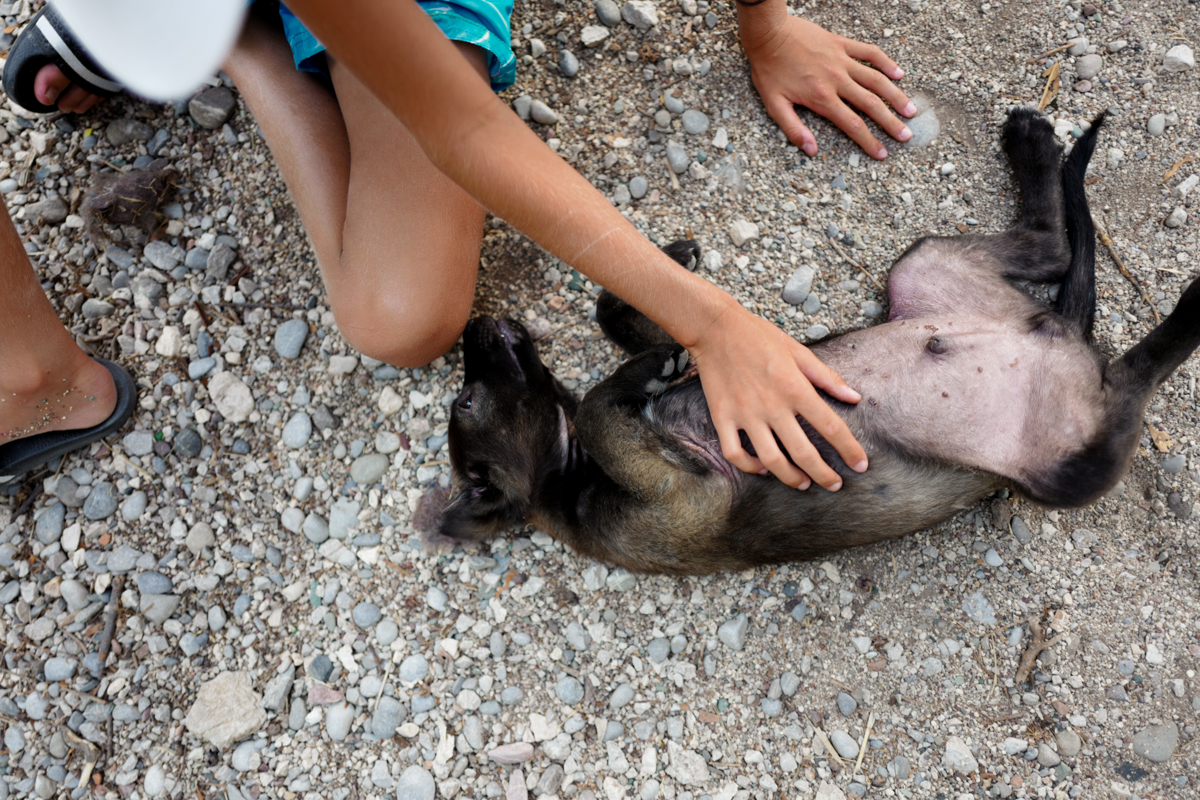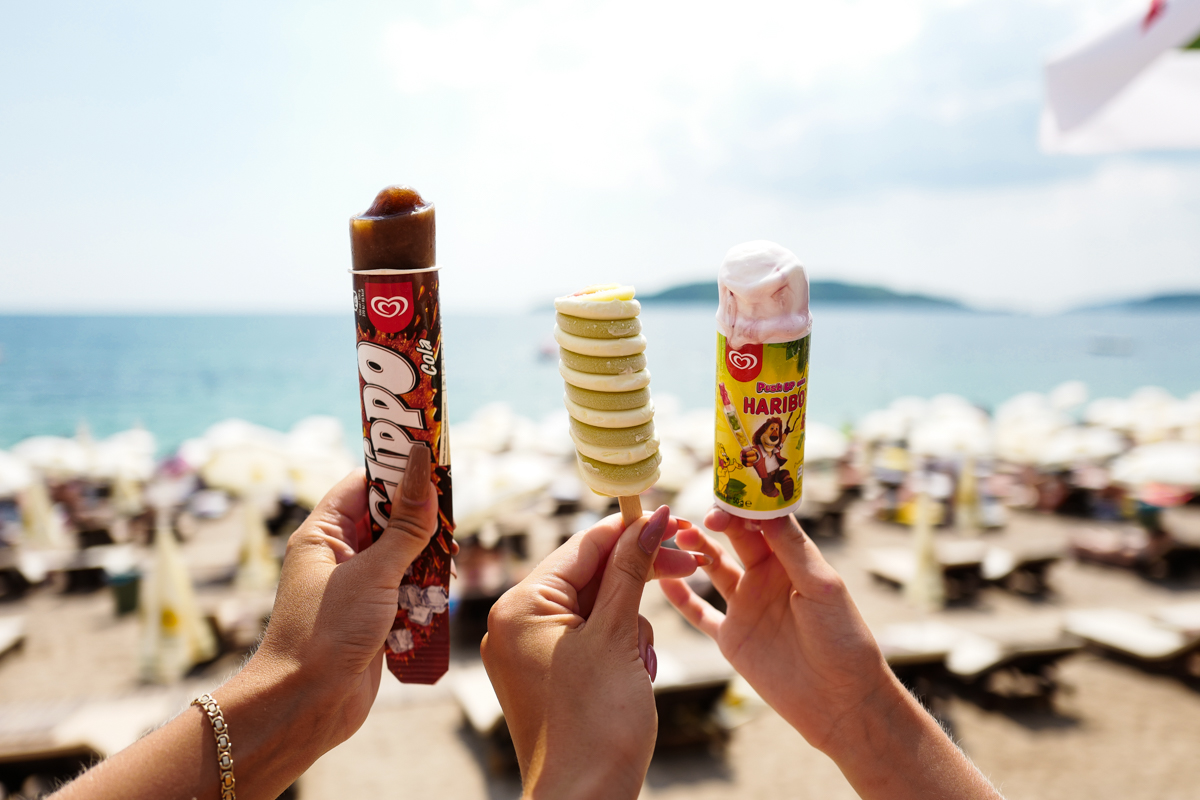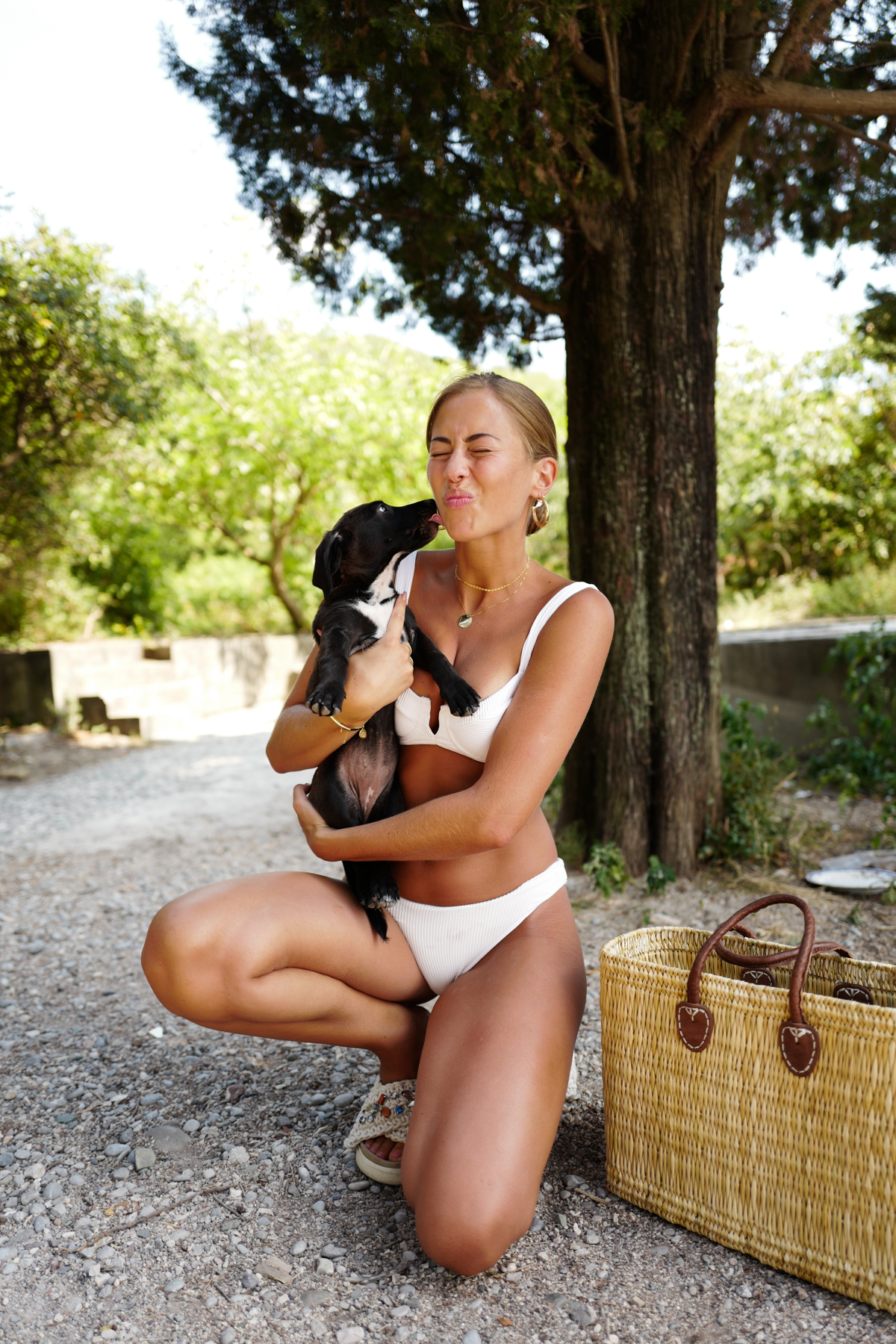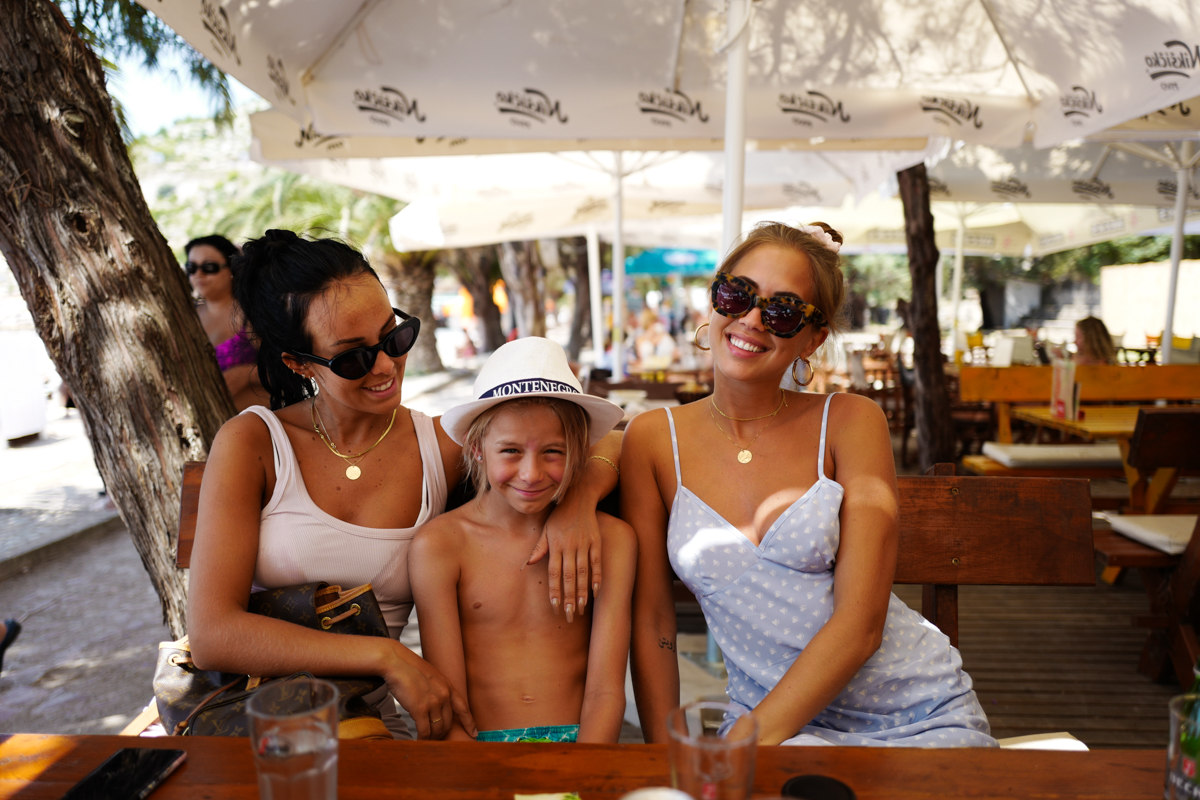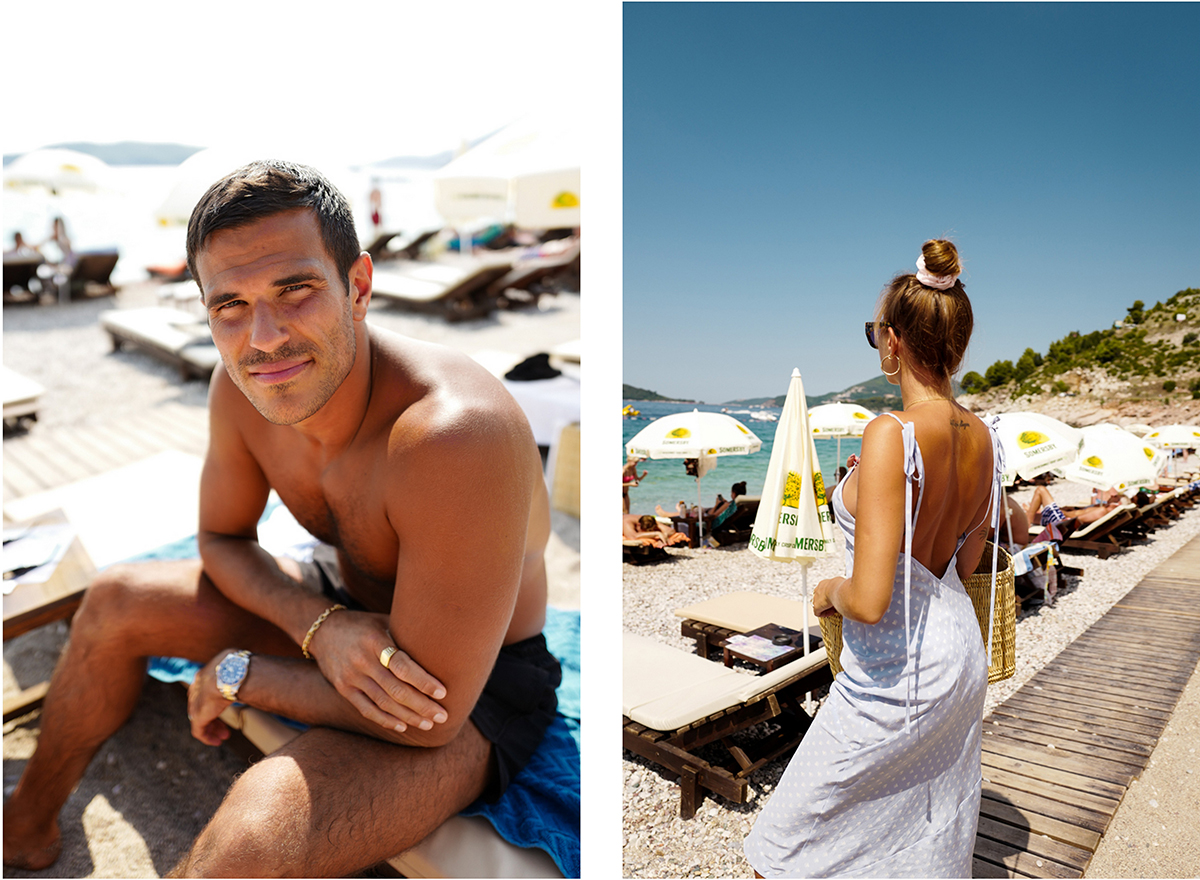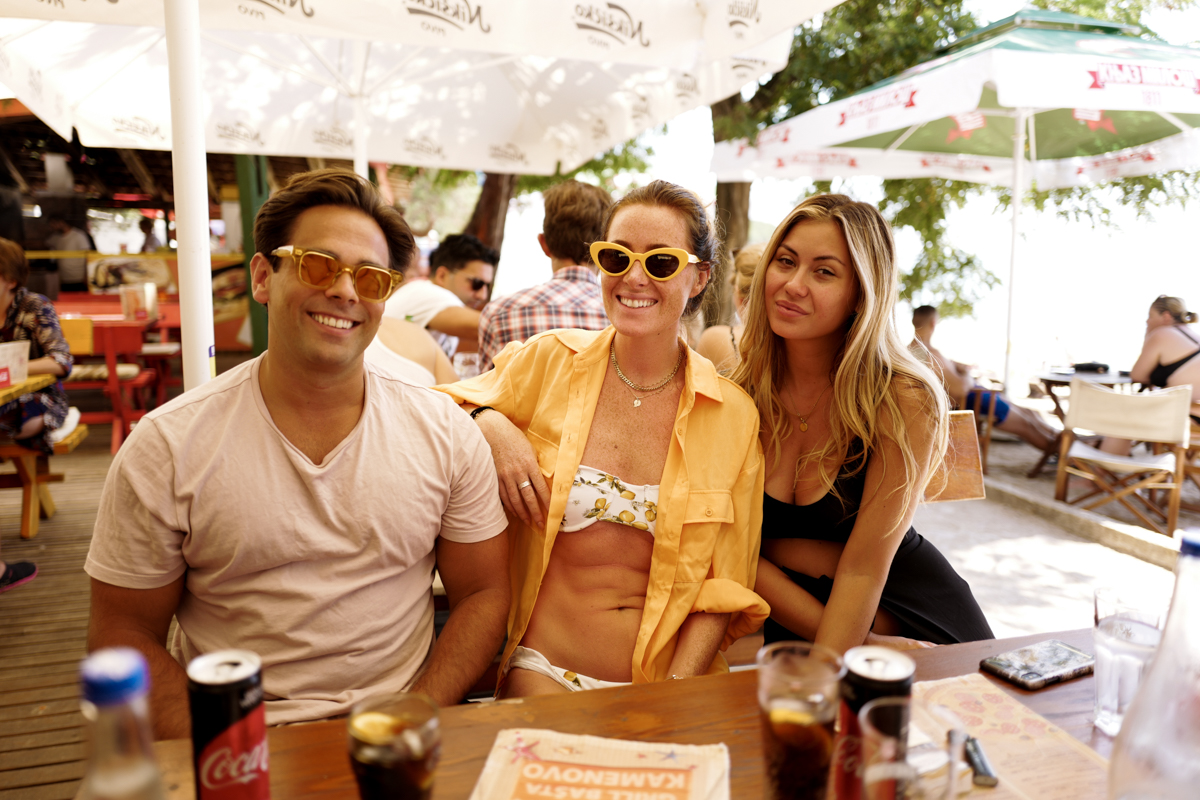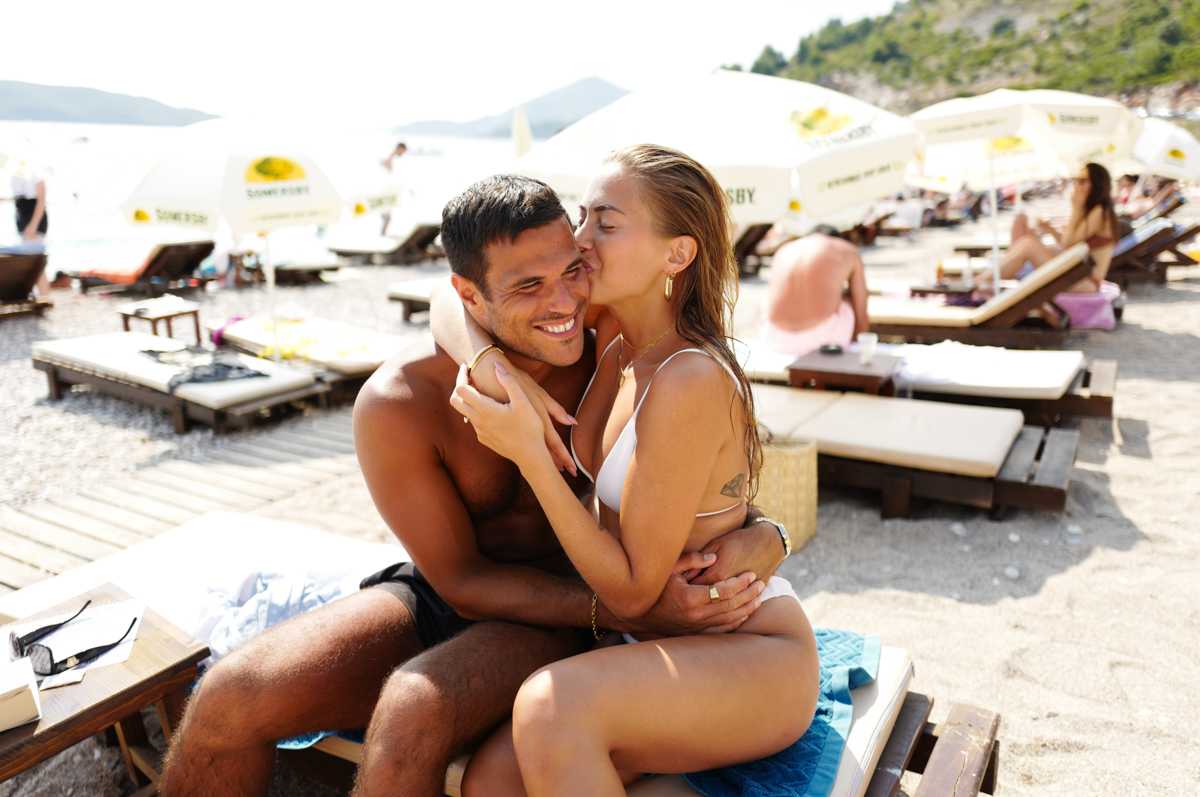 Dress from For love and Lemons, beach bag and bikini from Monday swimwear, earrings from Ivyrevel
Vid en av stränderna vi hängde på i Montenegro så fanns där 4 små UNDERBARA valpar. Asså ååhhhh gissa om det var svårt att slita sig därifrån? Så busiga och så himla söta. Blev ledsen för vi såg inte mamman, men de hade både mat och vatten så någon där ser iallafall efter dem. Det gjorde lite ont i hjärtat ändå, ville ta hem dem allihop. <3
På tal om hundar. Nu har vi behandlat Mani med Melatonin (för hans Alopecia x/black skin disease) i flera månader men det har tyvärr inte gjort någon skillnad. Veterinären sa att Melatonin hjälper i 50% av fallen men Mani tillhör tyvärr inte den halvan. Den hårlösa fläcken blir bara större och nu har den nakna huden där blivit svart precis som väntat. :-( Det är ingenting som kommer påverka hans hälsa, men det är bara så synd att han som är så fin i pälsen kommer förlora den. MEN så länge han mår bra så är vi glada såklart! PS. Vi funderar på att snagga kroppen snart för att jämna till det. Är det svårt att göra det själv?
// By one of the beaches we hung out at in Montenegro, there were 4 ADORABLE little puppies. Ooohhhhh can you imagine how hard it was to leave? They were so playful and so damn cute. I got sad because we couldn't see the mother, but they had both food and water so someone there is looking after them. But it still hurts my heart, I wanted to take them home with me. <3
Speaking of dogs. We've been treating Mani with Melatonin (for his Alopecia x/black skin disease) for several months now but unfortunately we see no difference. The vet said that Melatonin helps in 50% of the cases but Mani is not one of them. The hairless spot is getting bigger and now the naked skin there has turned black just like we expected. :-( This is nothing that will affect his health, but it's just a shame because he is so beautiful in his fur and now he's gonna lose it. BUT as long as he's healthy we're happy of course! PS. We're thinking about shaving his body soon to make it look more even. Is it hard to do that myself?