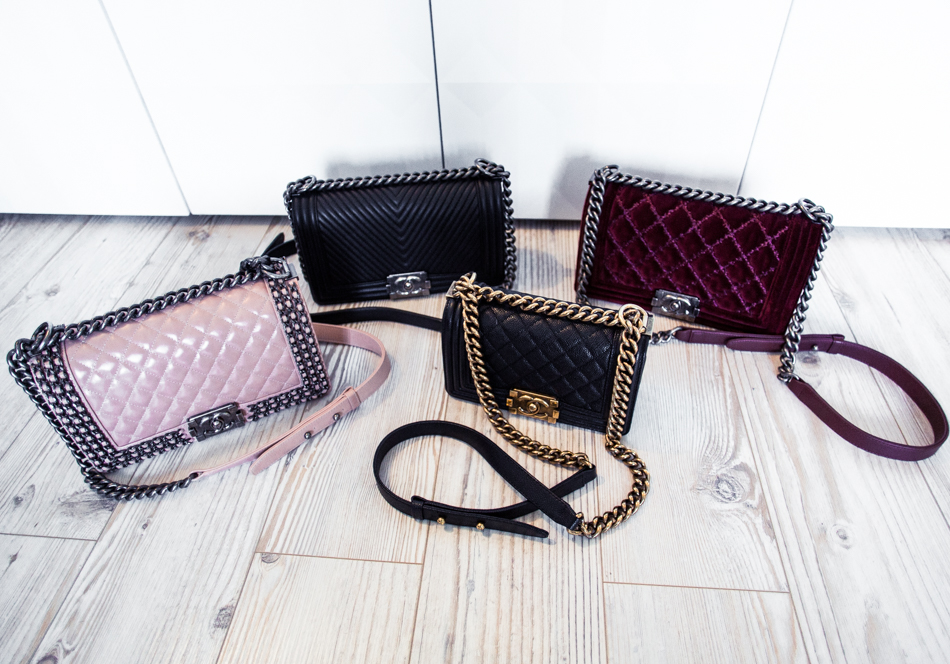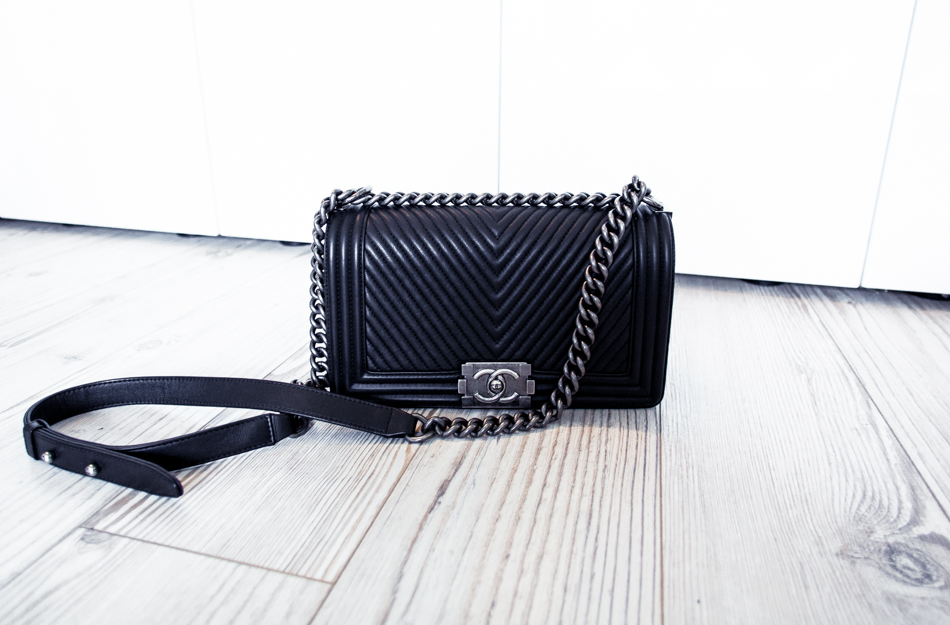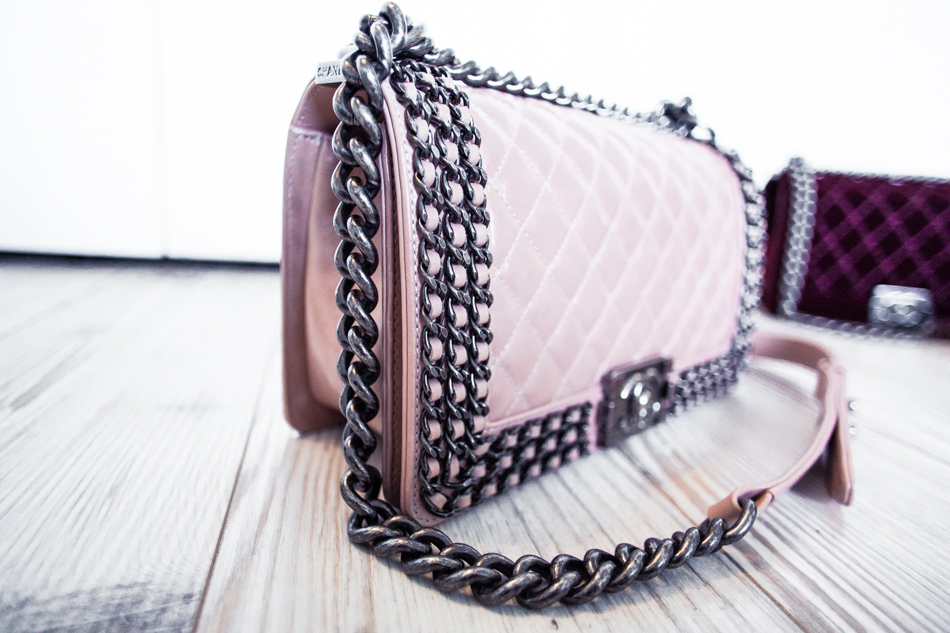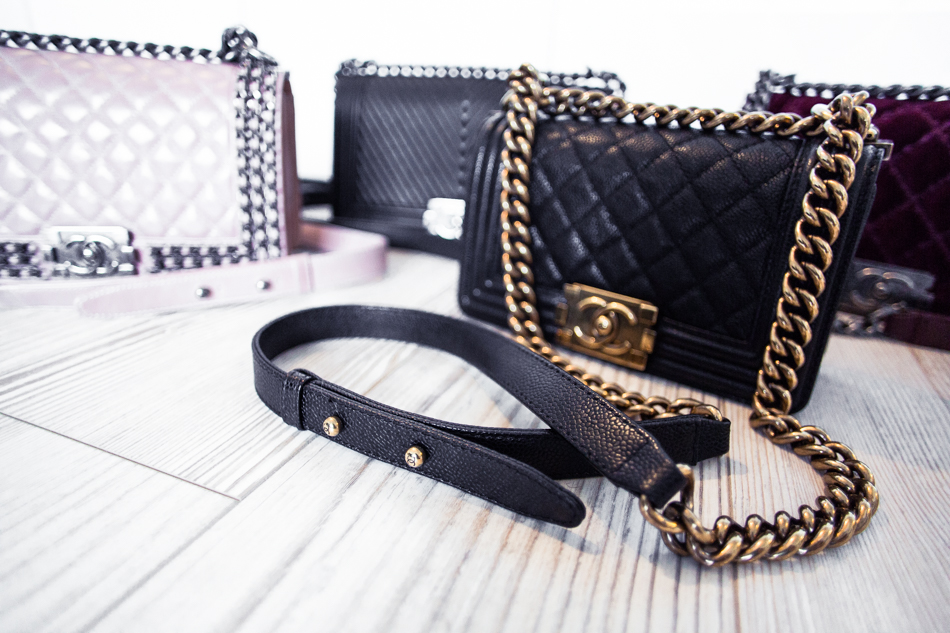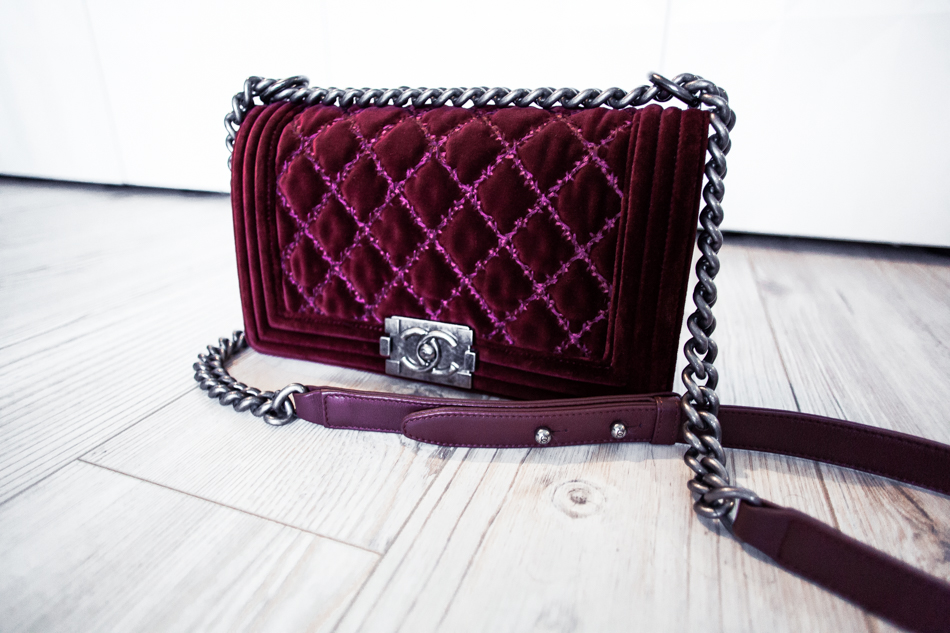 My collection of Chanel boy bags – 3 medium and 1 small ♥
Många av er delar min kärlek till designerväskor och har bett mig visa upp min samling. Jag tänkte att jag börjar med de jag har flest av, nämligen mina Chanel boy bags! Vad kan jag säga.. Köpte den första (den svarta med silver) i London förra året och sedan dess har kärleken bara blivit större haha. Använder de svarta mest eftersom att de passar till allt, men älskar dem allihop.
Några av er undrar hur fasen man kan lägga så mycket pengar på en väska…. Jag kan bara tala för mig själv, men från att ha skämts över att fråga mamma om en femma till en macka i skolan så tjänade jag min första miljon som 18-åring. Jag jobbar hårt med mina två företag, jag spar undan mycket pengar och jag hjälper både nära & kära och andra i nöd. Skänker mycket till välgörenhet. Det är liksom en självklarhet för mig. Men sedan gillar jag även att unna mig (och andra!) saker, saker jag aldrig trodde att jag skulle ha råd att köpa förut. Det behöver inte vara just väskor, det kan vara resor, presenter och annat. Det motiverar mig att fortsätta jobba hårt. Självklart lär jag väl tröttna på sånt jag med och hitta andra prioriteringar, men tills dess tänker jag låta mig själv njuta av det det. :-)
Nu ska jag iväg och träna på lunchen och sedan har jag en hel del jobb kvar att göra innan jag kan ta helg. Ha en fin fredag allihopa! Puss.
// Many of you share my passion for designer bags and have asked me to show my collection. I thought I could start with the ones I have the most of, my Chanel boy bags! What can I say.. I bought the first one (the black one with silver) in London last year and my love for them has only gotten bigger since that haha. I wear the black ones the most since they go with everything, but I love them all.
Some of you wonder how the hell someone can put so much money on a bag… I can only speak for myself, but I went from being ashamed to ask my mom for money to a sandwich in school, to earning my first million as a 18 year old. I work hard with my two companies, I save a lot of money and I help both my loved ones and others in need. I donate a lot to charity. To me there's no question about it, it's my obligation. But then I also like to treat myself (and others!) with things, things I never thought I would be able to buy before. It doesn't have to be bags, it can be trips, gifts and other stuff. It motivates me to work harder. Of course I will get tired of that some day and find other priorities, but until then I'll continue to allow myself to enjoy this. :-)
I'm gonna go and work out on my lunch break now and then I've got a lot of work left to do before I can take the weekend off. Have a nice Friday everyone! Hugs.