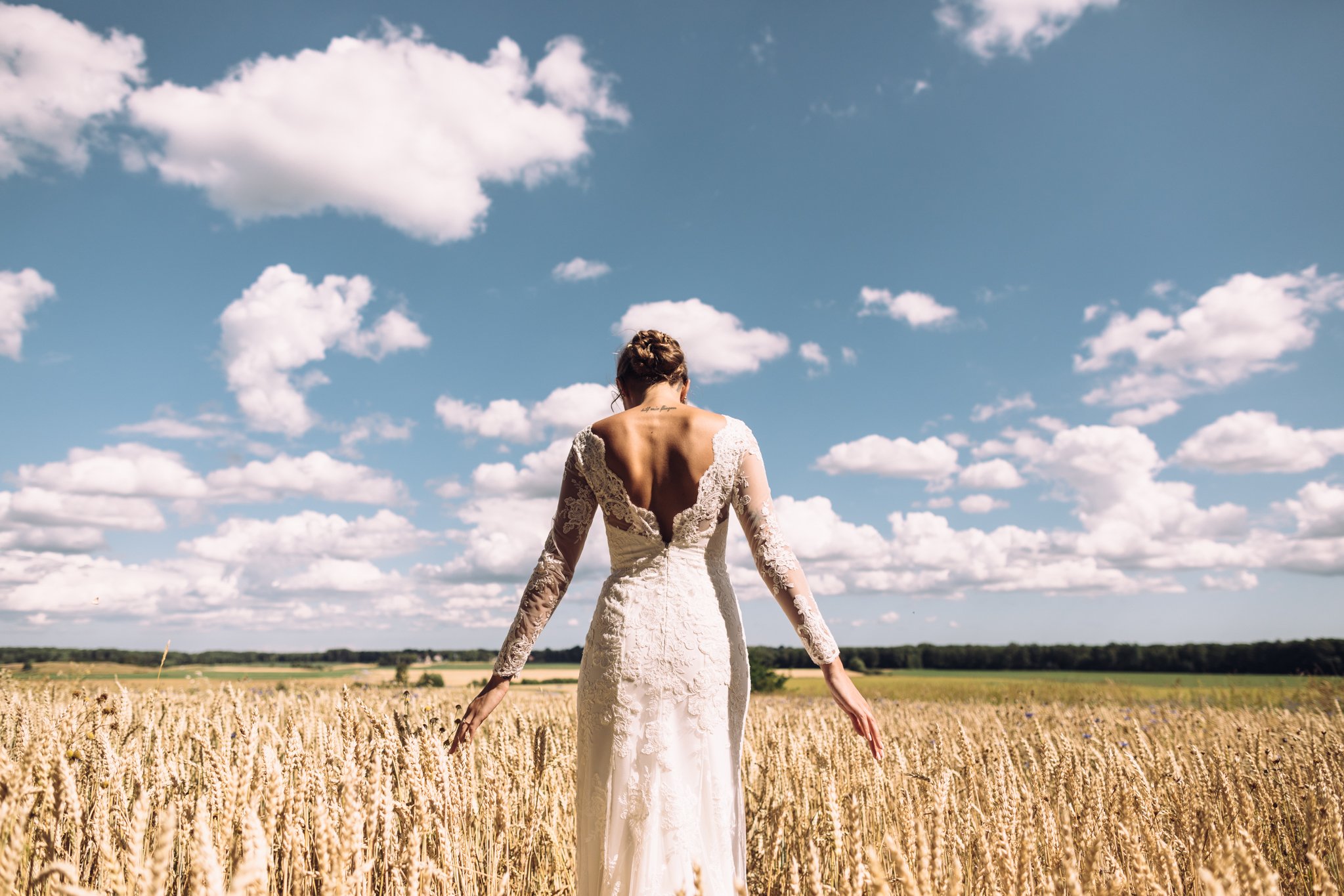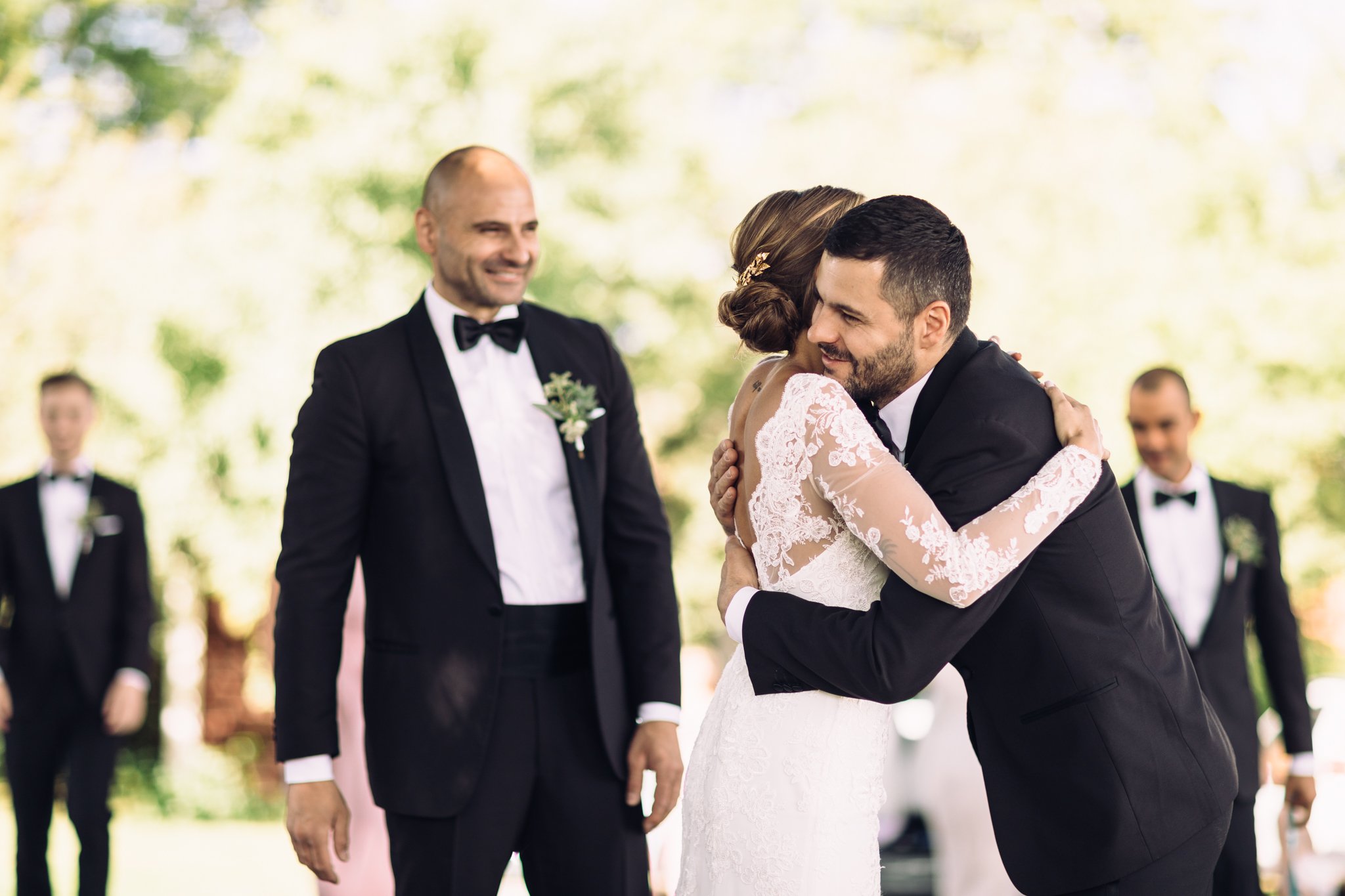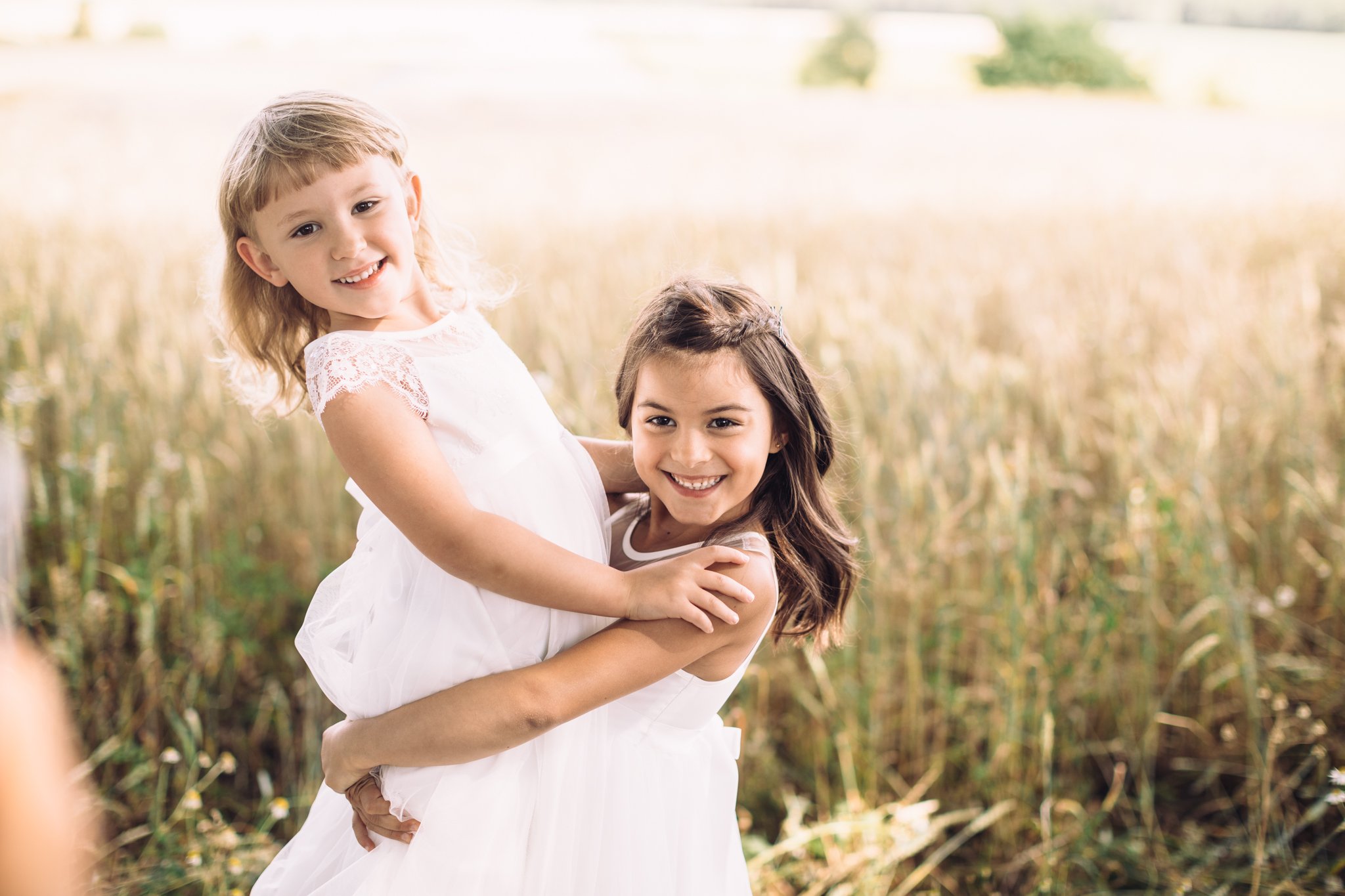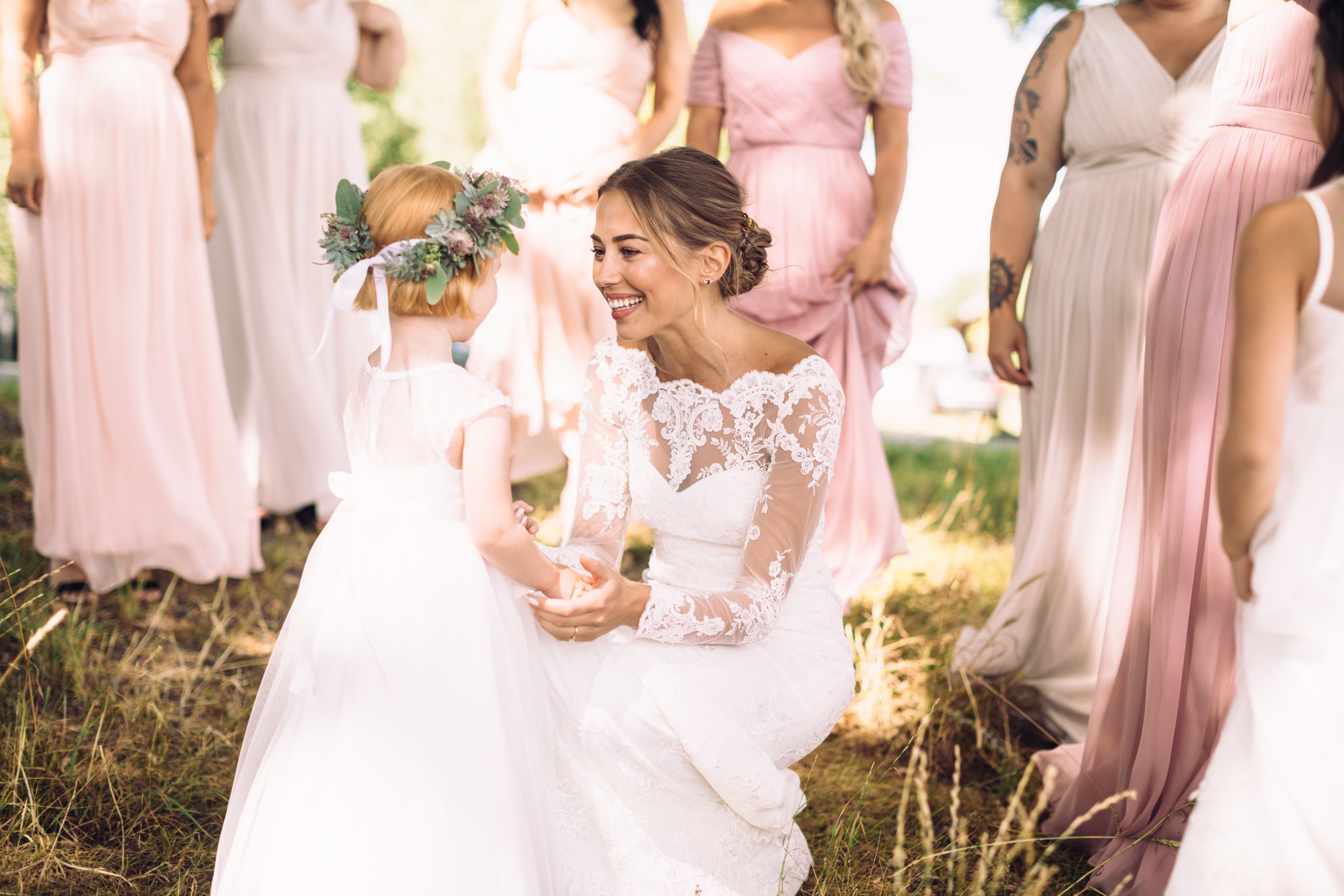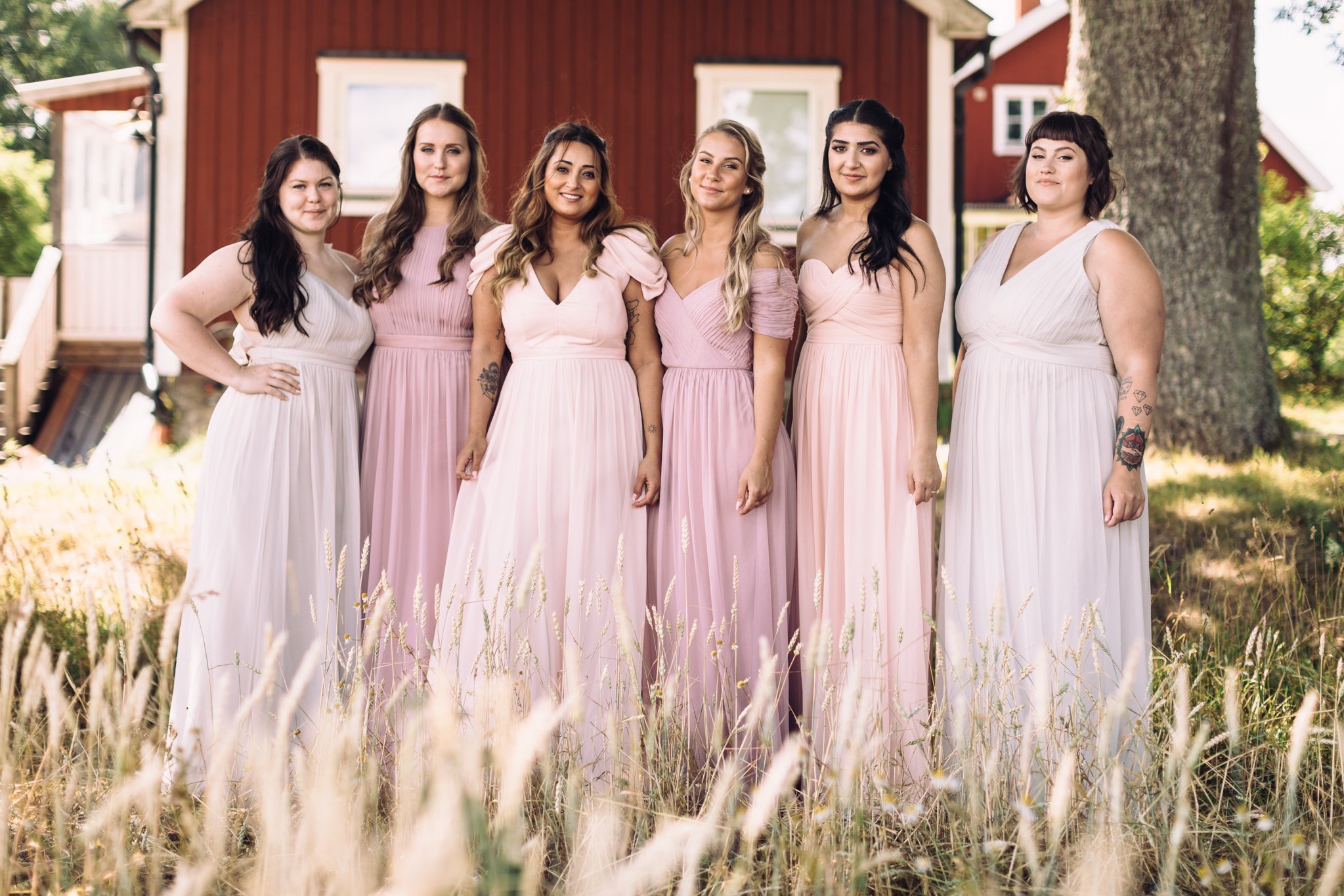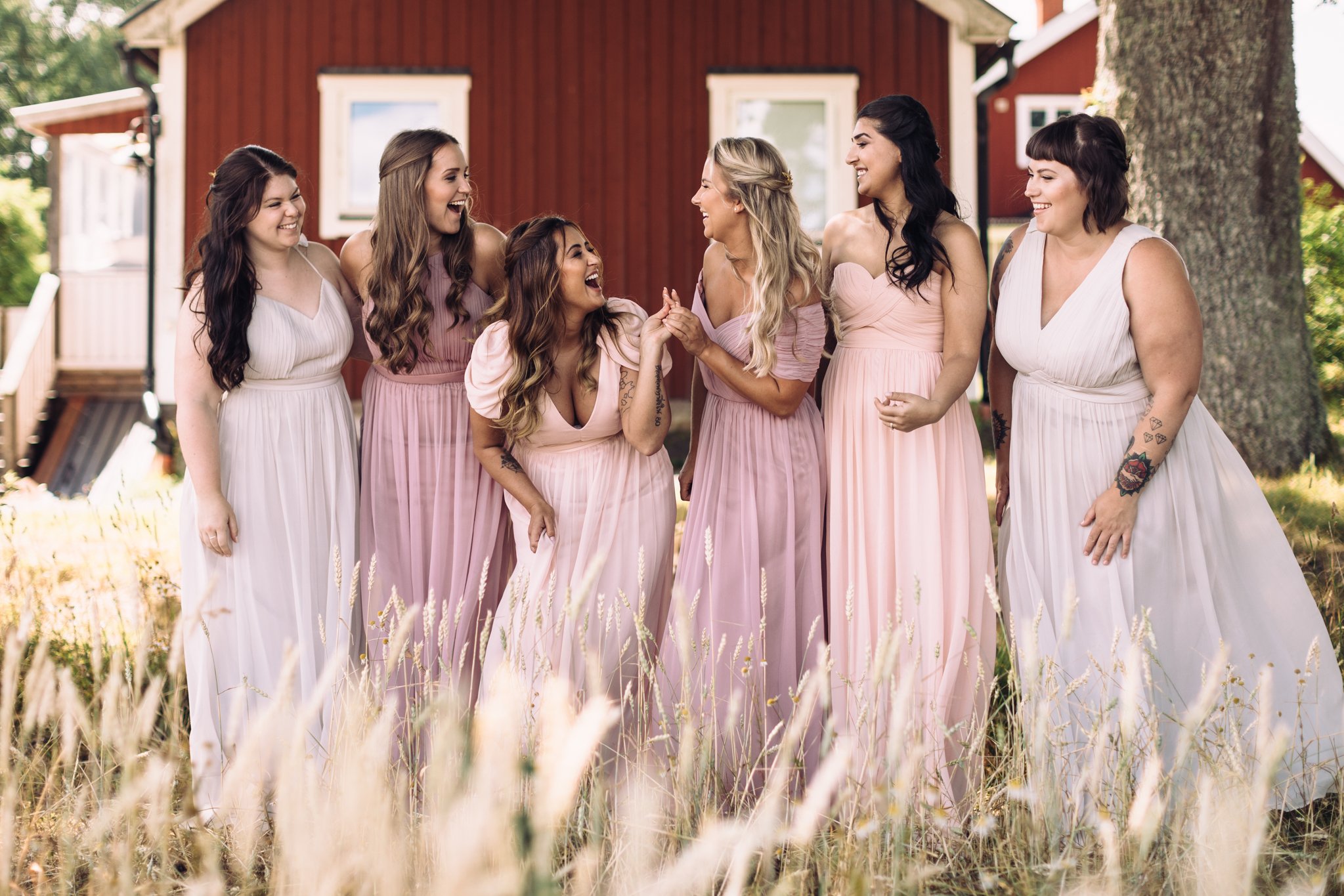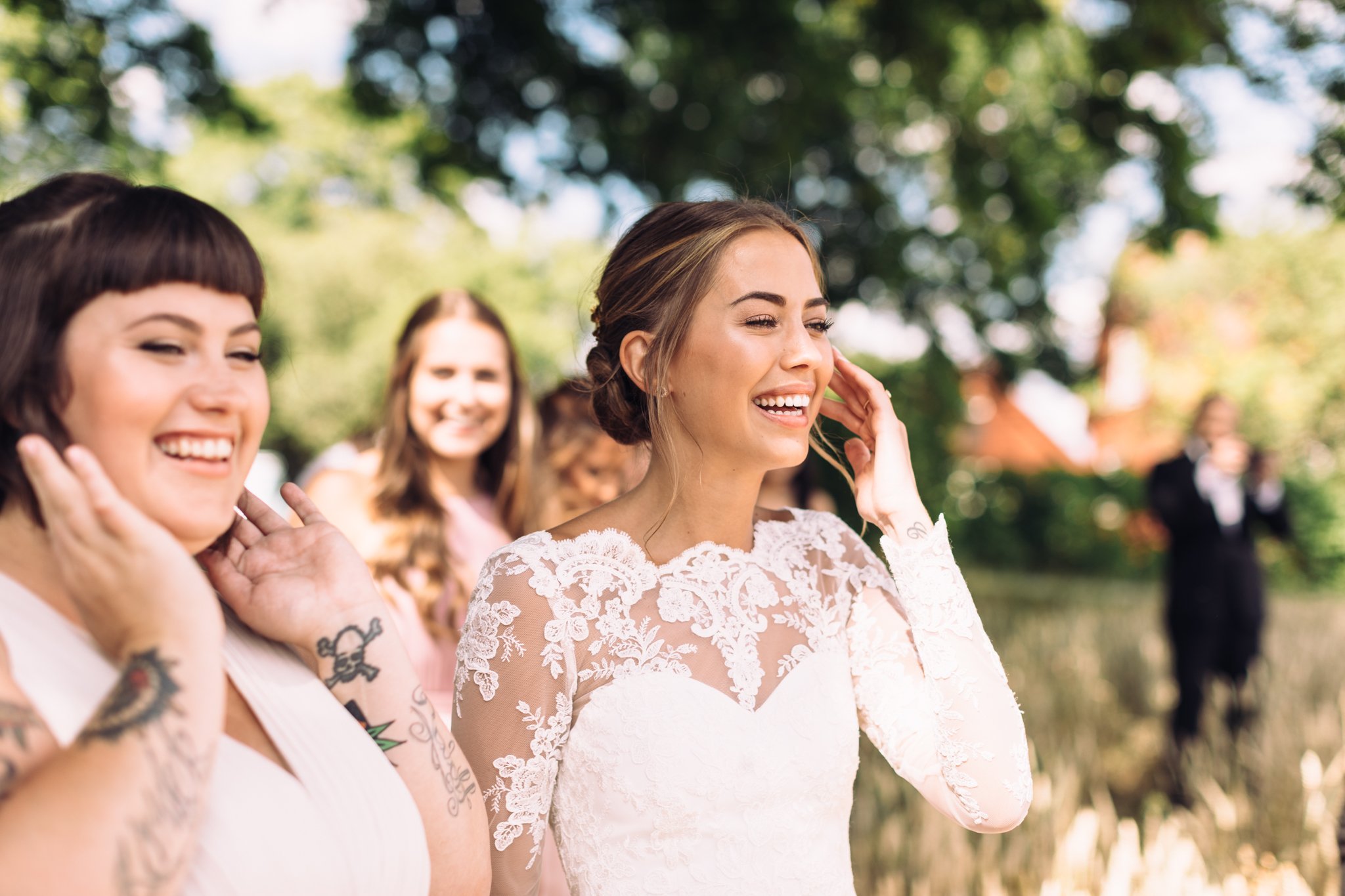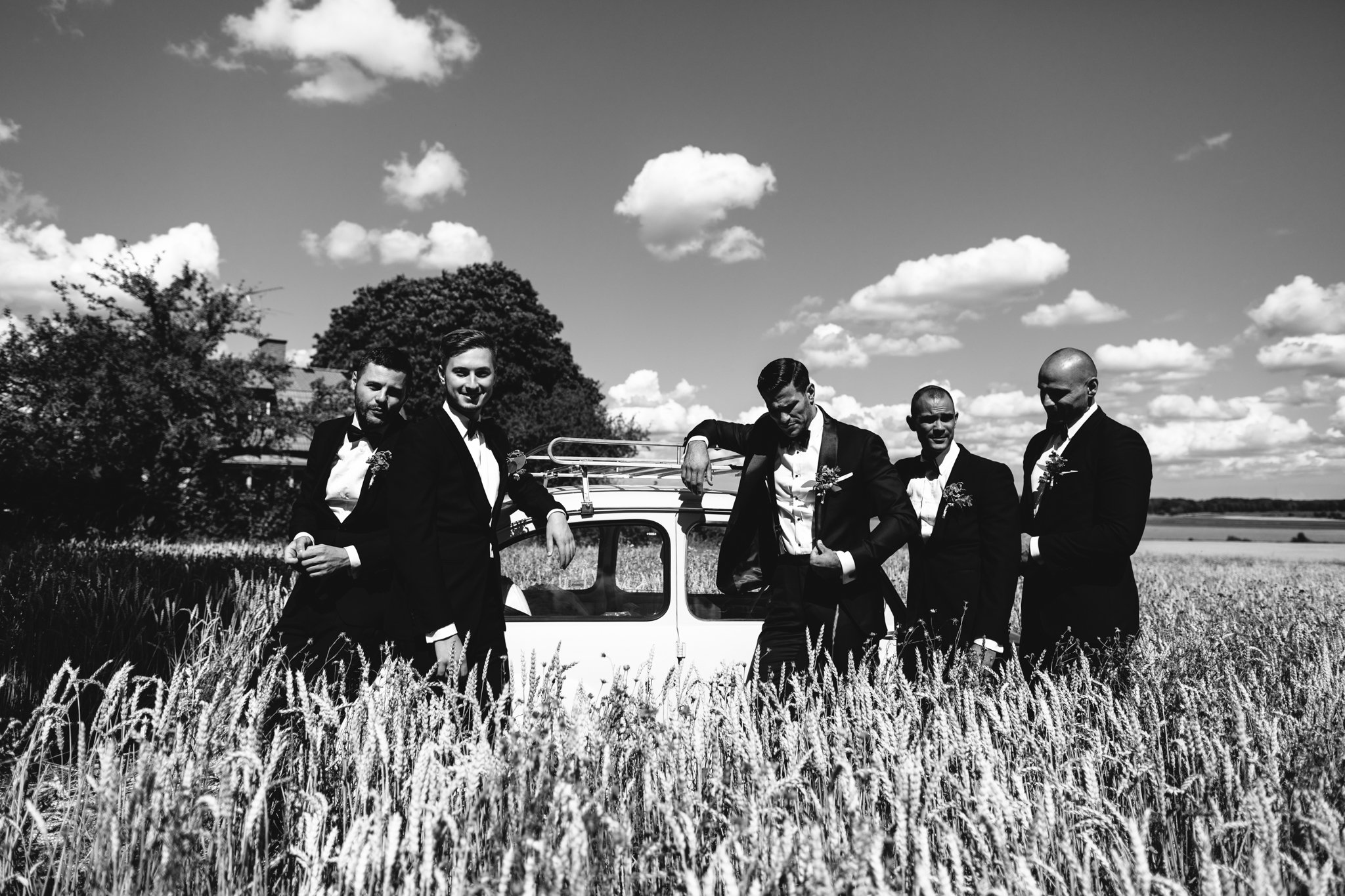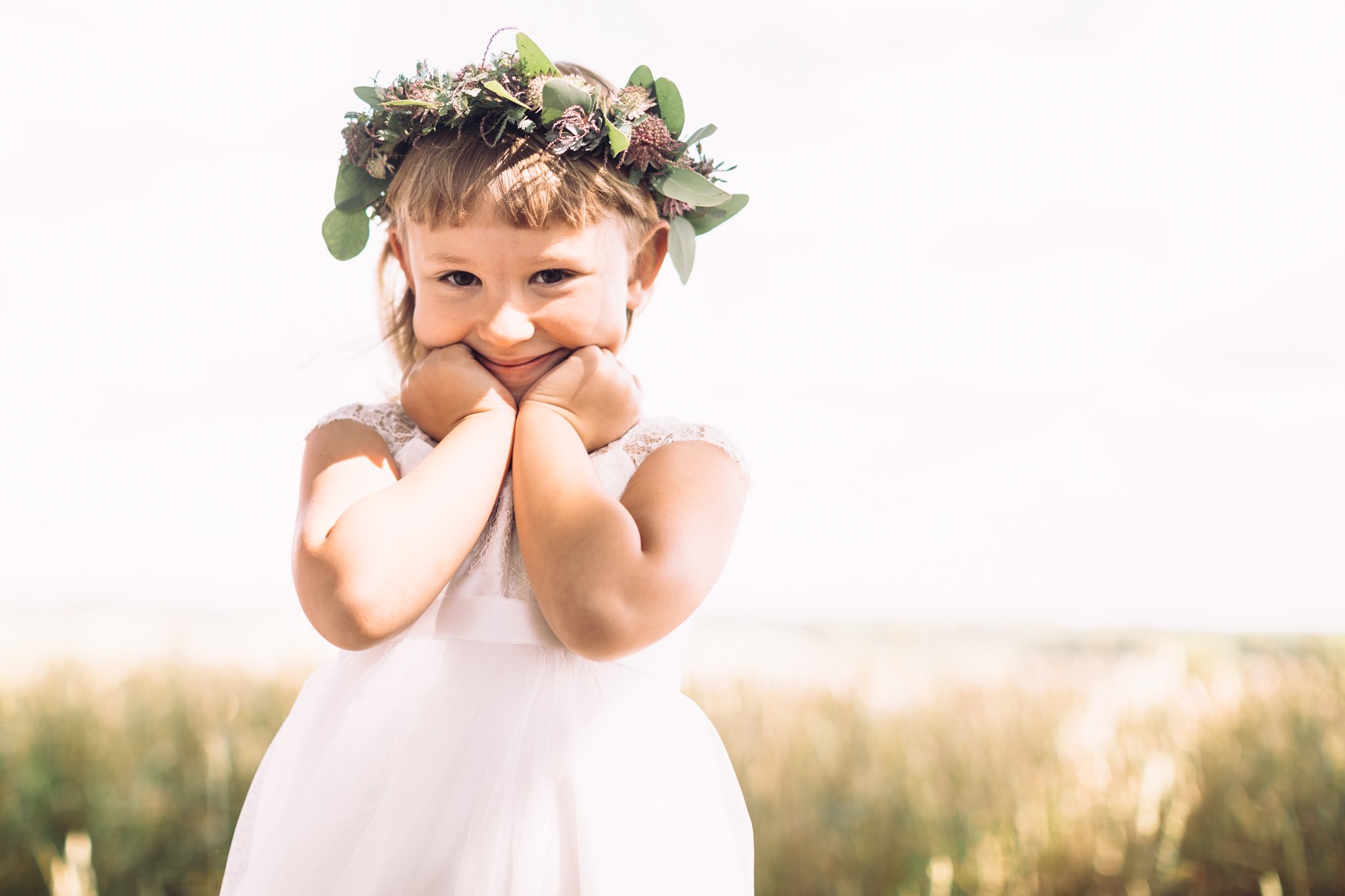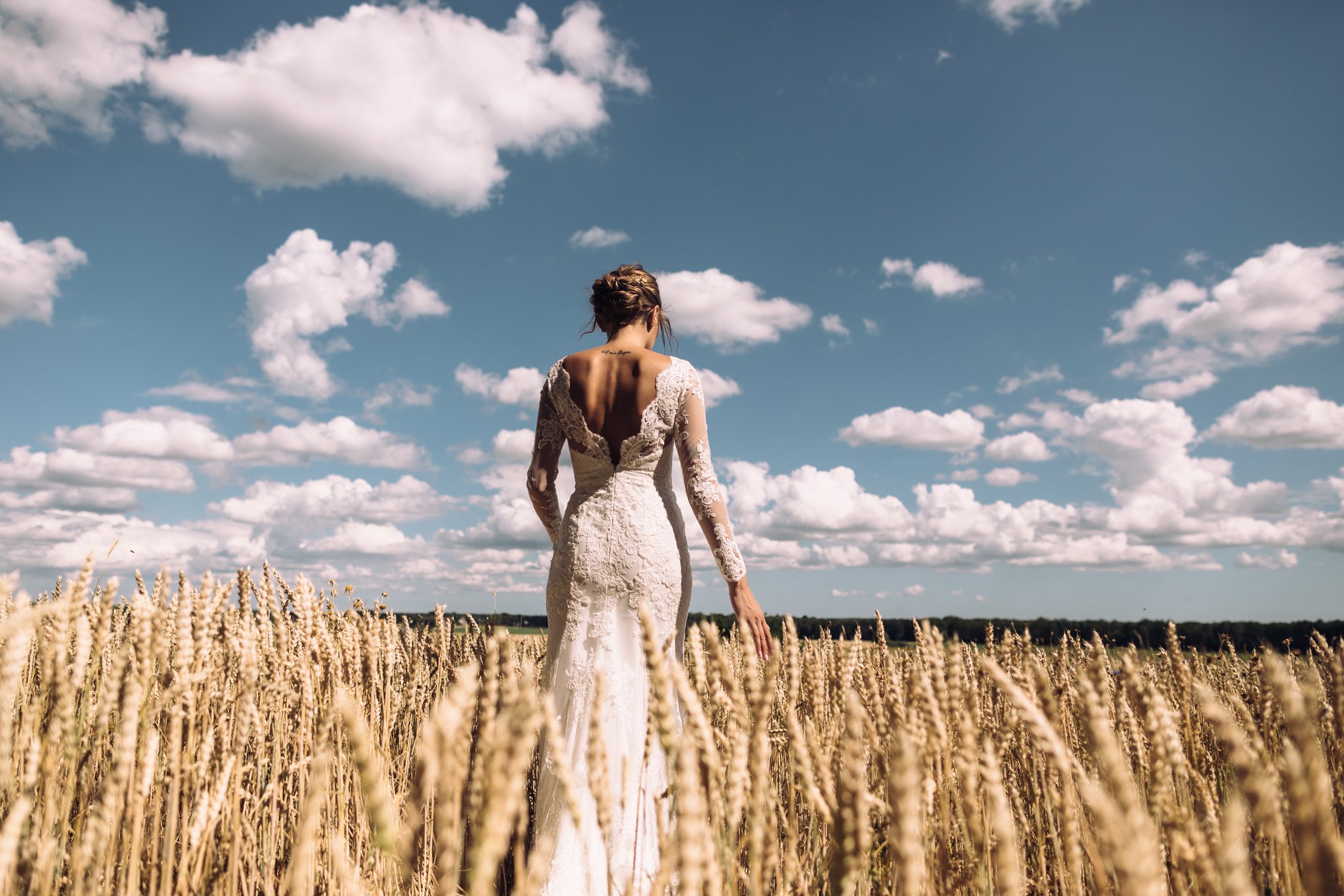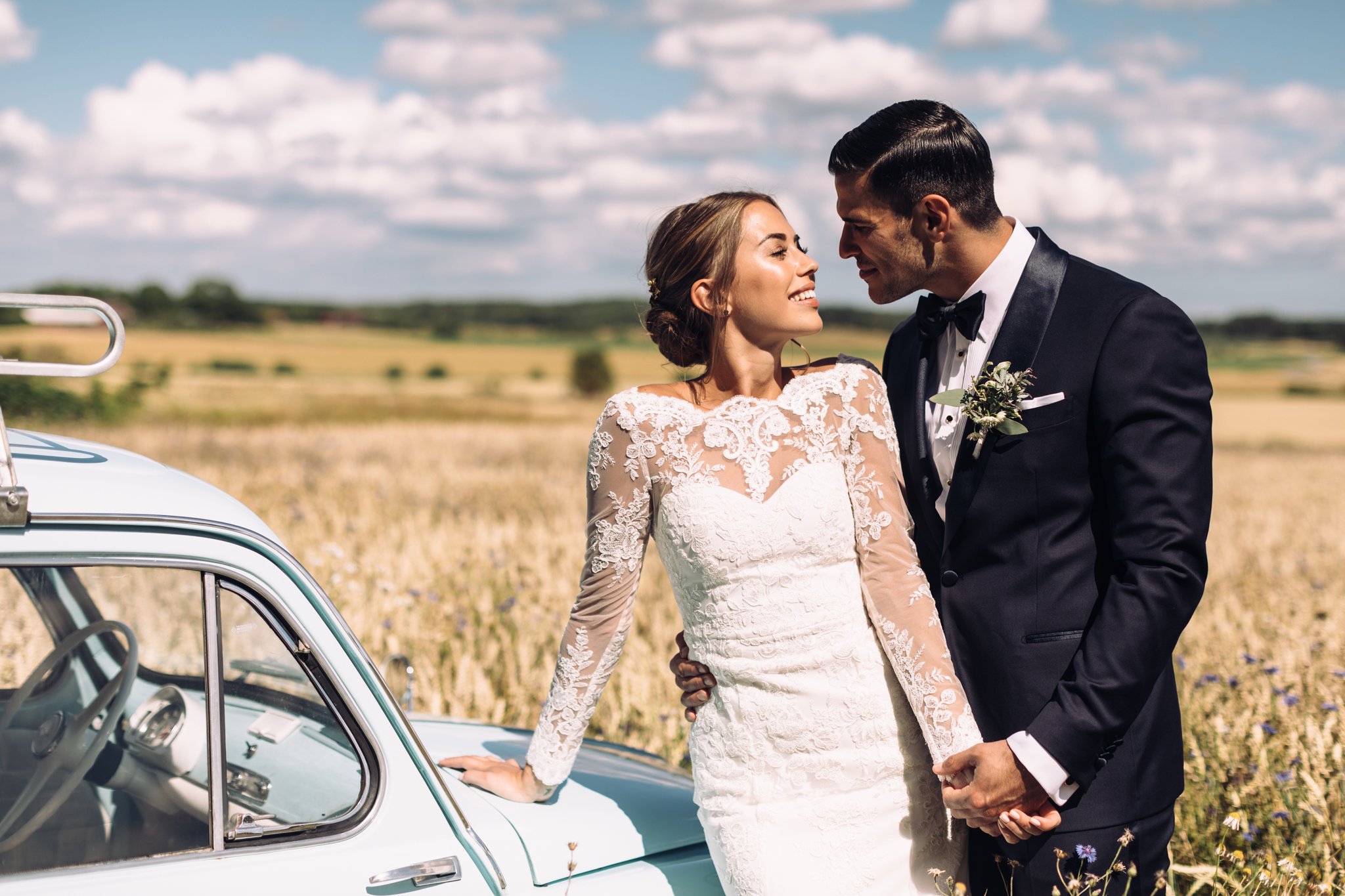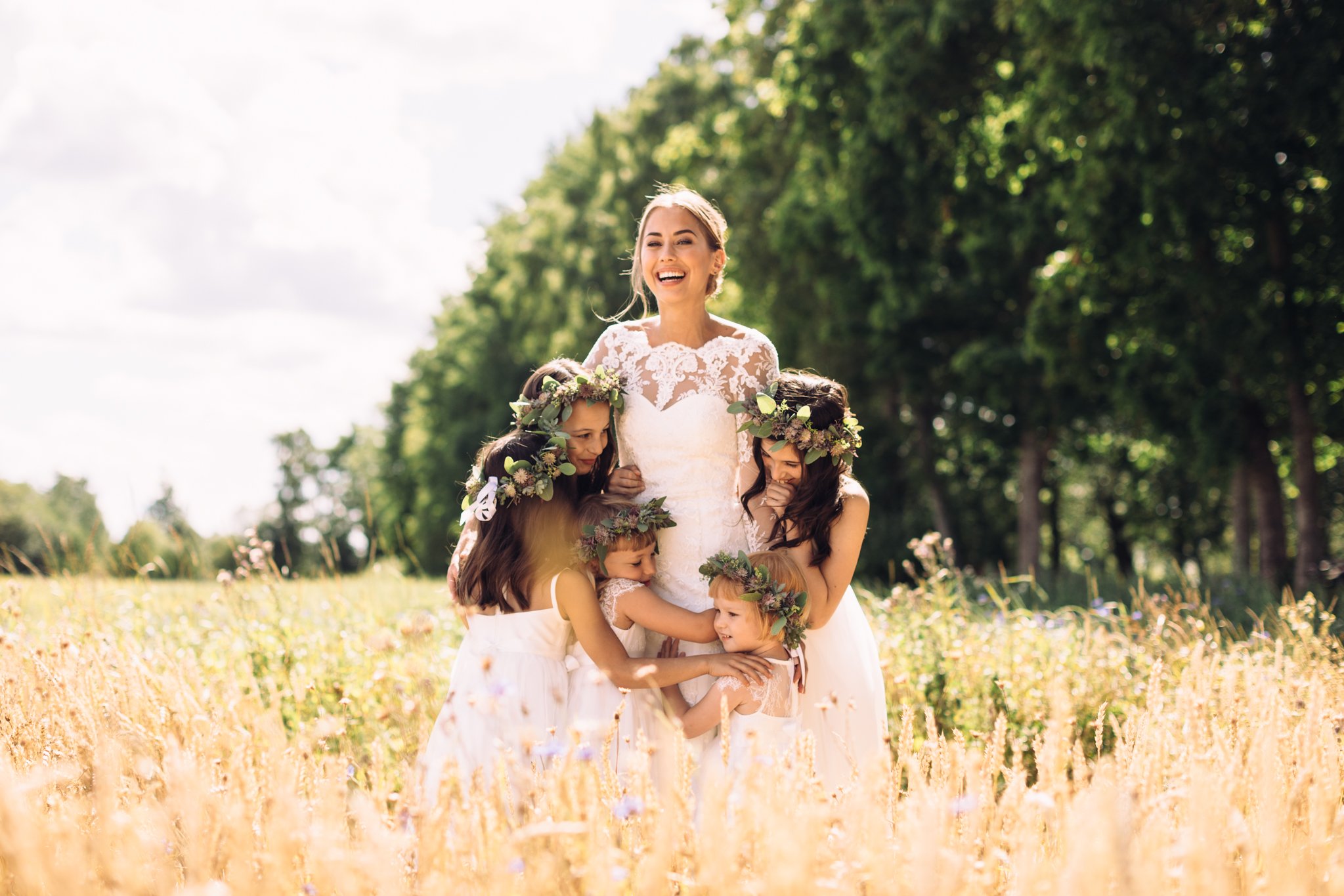 Photos by Fabian Wester
Förlåt att jag tjatar sönder er med bröllopsbilder. Har liksom inte ens kommit till vigseln än så det är alltså en hel del kvar från vår bröllopsdag, hehe. Hoppas ni tycker det är kul iallafall!
Här har ni ett gäng fler bilder från "first look" innan vigseln. När jag och Aleks hade haft vår fina stund ihop så dök våra brudtärnor, marskalkar och brudnäbbar upp för att fotas med oss. Jag hade som ni vet mina bästa vänner och min storasyster som brudtärnor (hur vackra var tjejerna i sina klänningar från By Malina?!) och Aleks hade två av sina kusiner, sin bror och min lillebror som marskalkar. Och så våra syskonbarn på det. Världens finaste ungar! <3
Vi fotades allihopa en stund och när klockan närmade sig 14 var det dags att åka tillbaka till slottet för en liten touch-up innan vigseln. Jag minns så tydligt hur jag och tjejerna står i korridoren och väntar på att gå ut till vigselplatsen. Hur fiolen och pianot spelar den vackraste versionen av Photograph jag någonsin hört. Hur barnen trippar iväg med sina korgar med rosblad i. Hur det brister för mig när jag ser Shivas tårar (och hur jag skrattar när Nadia, eller om det var Mika, säger till henne på skarpen "INTE NU SHIVA! VÄNTA TILLS VI KOMMIT FRAM!" haha). Hur jag skriker "jag älskar er!" till tjejerna när de kliver ut genom dörren. Och sedan, hur jag själv går ut genom porten med skakiga Bambi-ben, mot vigselplatsen och ser honom stå där och vänta på mig.
// I'm sorry for spamming you with wedding photos. I haven't even got to the ceremony yet so I have a lot left to show you, hehe. I hope you enjoy it though!
Here are some more photos from our "first look" before the ceremony. Aleks and I had our beautiful moment together, and then our bridesmaids, best men and flower girls showed up to join us for the photos. As you know I had my best friends and my big sister as bridesmaids (how beautiful were all the girls in their dresses from By Malina?!) and Aleks had two of his cousins, his brother and my little brother as best men. And then our nieces on top of that. The most wonderful girls in the world! <3
We took photos together and when it was around 2 pm it was time to go back to the castle for a little touch-up before the ceremony. I remember how me and the girls stood in the hallway and waited to go out to the altar. How the violin and piano started playing the most beautiful version of Photograph that I ever heard. How the kids trip off with their baskets with rose petals. How I burst into tears when I see Shiva crying (and how I laugh when Nadia tells her "NOT NOW SHIVA! WAIT UNTIL WE GET TO THE ALTAR!" haha). How I scream "I love you guys!" to the girls when they step out of the door. And then, how I step out myself with my shaky Bambi legs, walk towards the aisle and see him stand there and wait for me.