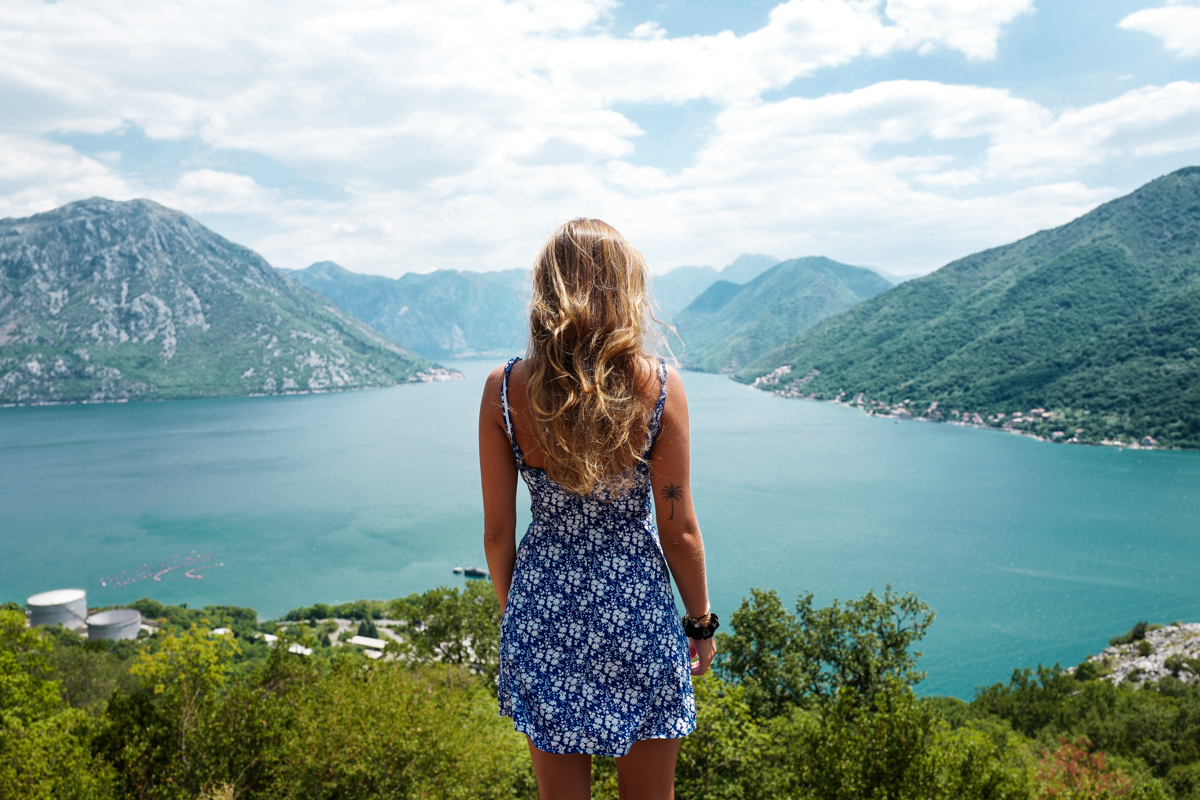 En av dagarna i Montenegro åkte vi in till Nikšić för att hälsa på Aleks släkt! Alltid när vi åker dit så stannar vi först vid den här utsiktsplatsen över Kotor Bay. Alltså det är så vackert!!
// One of the days in Montenegro we went to Nikšić to visit Aleks family! Every time we go there we always make a stop at this view point over Kotor Bay. Seriously, it's so beautiful!!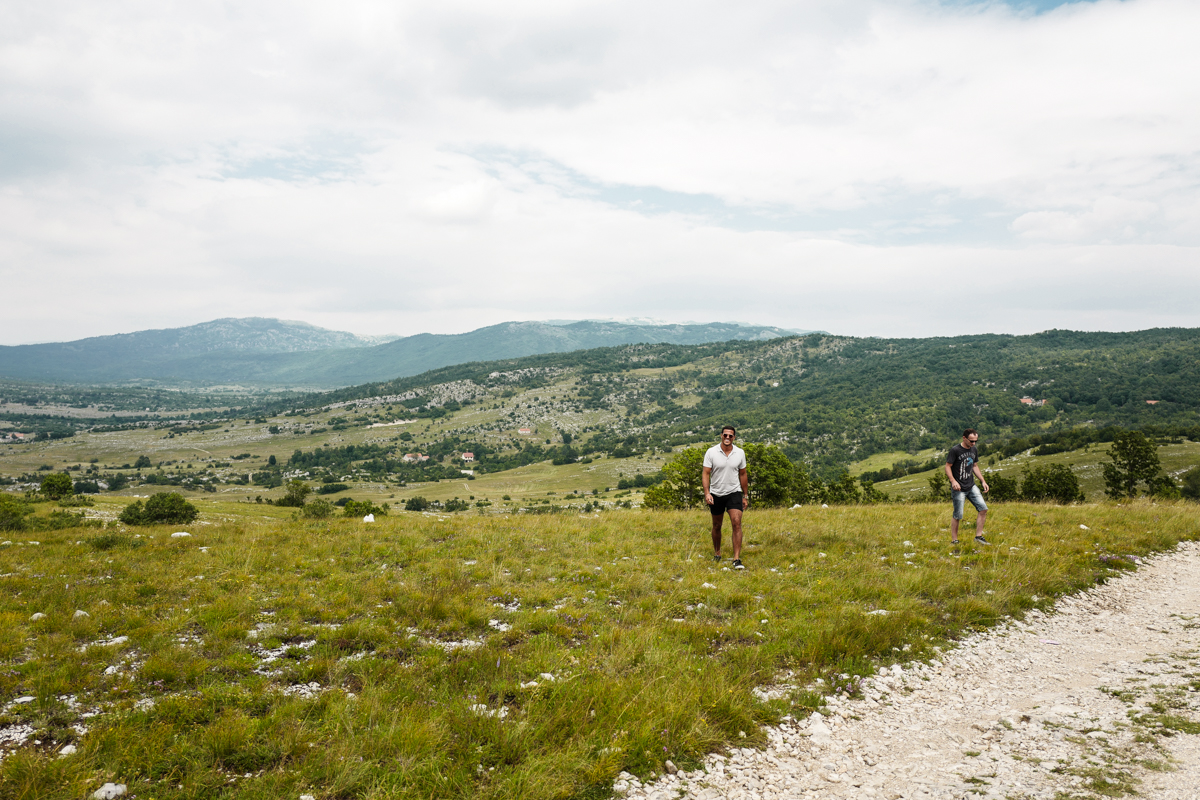 Vi gjorde även ett stopp i Banjani där Aleks mamma växte upp, och där Aleks och hans bror tillbringade sina somrar. Ni kan se lite mer därifrån i det här inlägget från förra året! Var helt lamslagen av värmen denna gång så orkade knappt fota haha.
// We also made a stop at Banjani where Aleks mother grew up, and where Aleks and his brother spent their summers. You can see more in this post from last year! I was so tired because of the heat this time so I barely took any photos haha.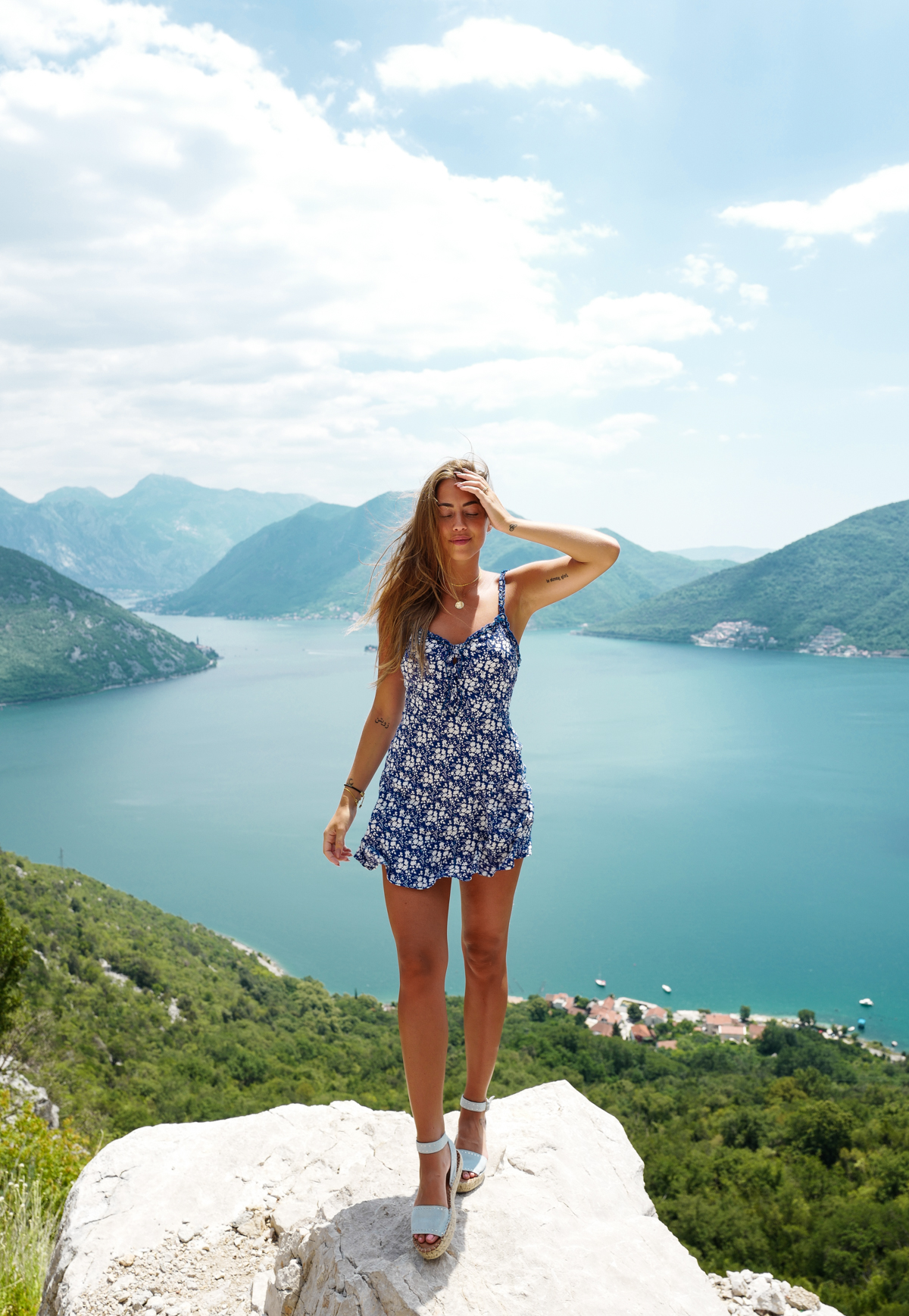 Klänning från For love and Lemons och skor från Aloha sandals.
// Dress from For love and lemons and shoes from Aloha sandals.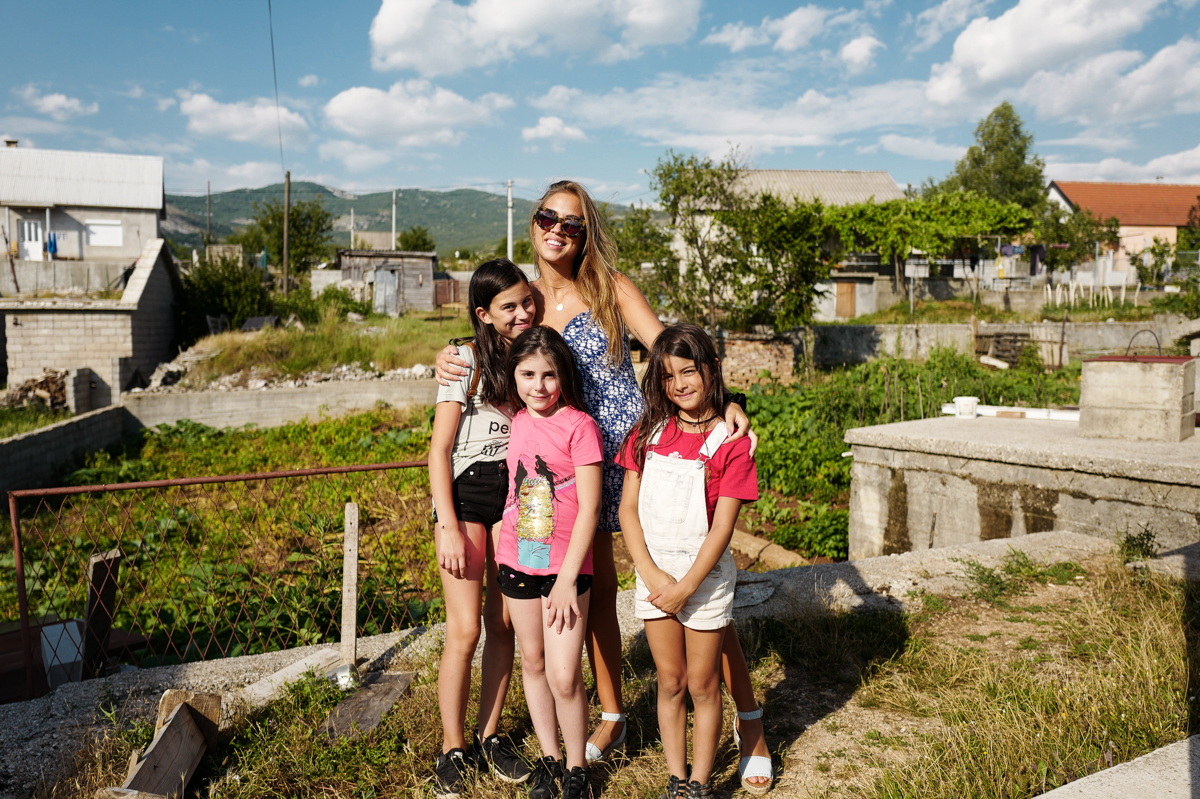 Sedan anlände vi till hus 1 av 4 och då började matfesten. Mina tjejer (dvs Aleks brorsbarn) var redan där tillsammans med Aleks kusinbarn, så efter lite mat så lekte vi.
// Then we arrived to house 1 of 4 and then the food party started. My girls (Aleks nieces) were already there together with Aleks cousin's child, so after some food we started playing.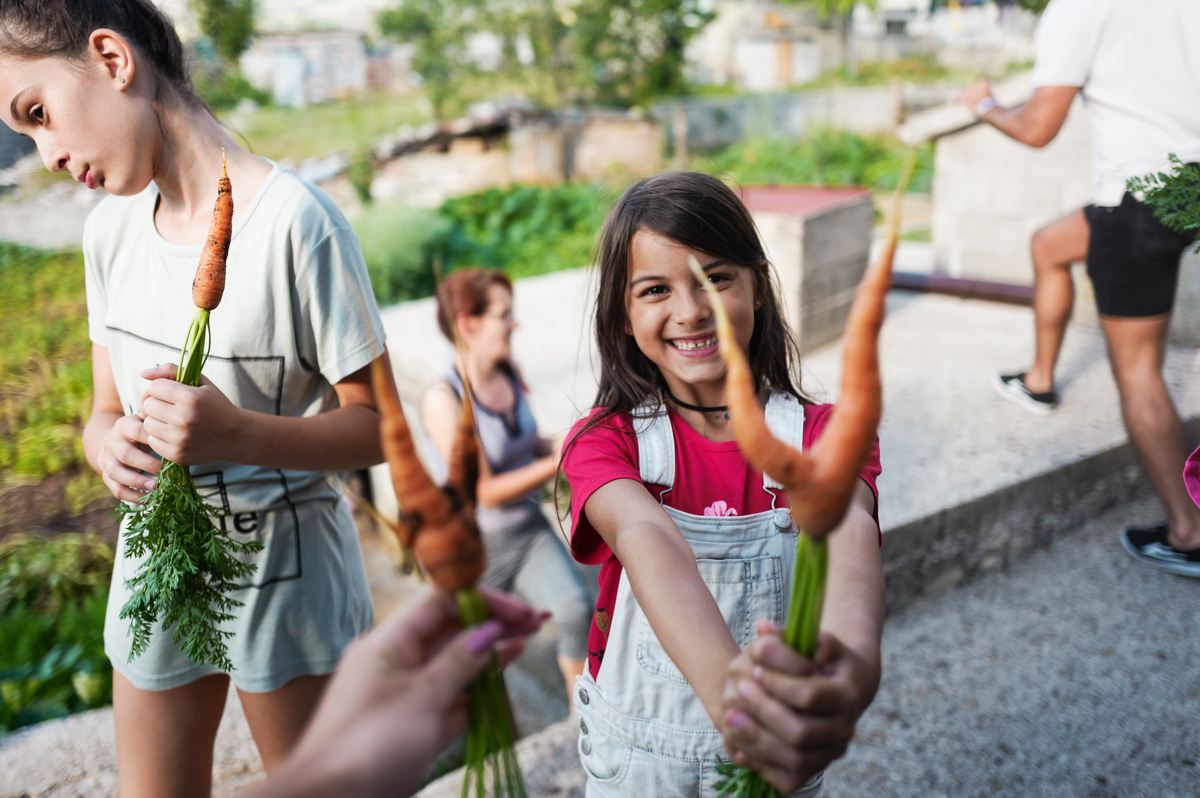 Vi drog bland annat upp morötter från deras odling och åt, hälsade på getterna och lekte kurragömma. Gillar verkligen att vara där ute, det är så lugnt och simpelt och man får vara kreativ och hitta på saker att göra.
// We pulled up carrots and ate them, said hi to the goats and played hide and seek. I really enjoy being out there, it's so calm and simple and you get to be creative to come up with things to do.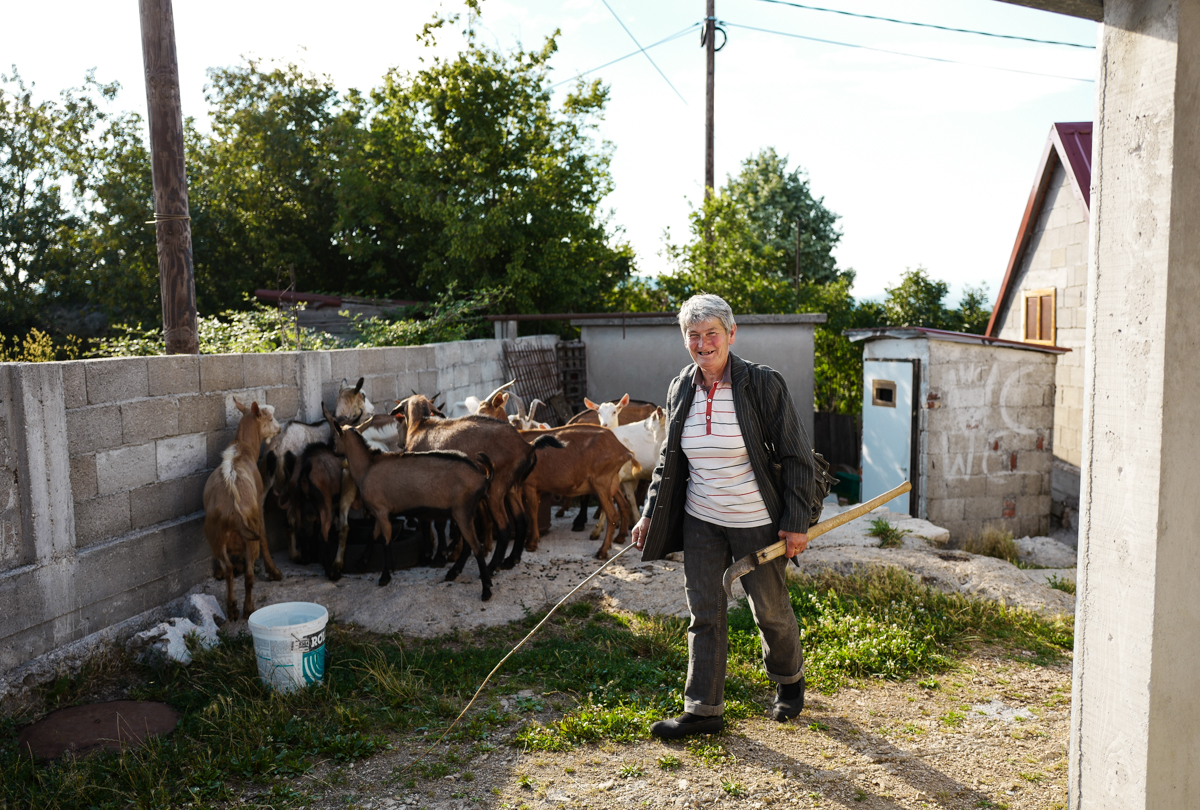 Här ska Aleks moster iväg och valla getterna!
// Here Aleks aunt is on her way to walk the goats!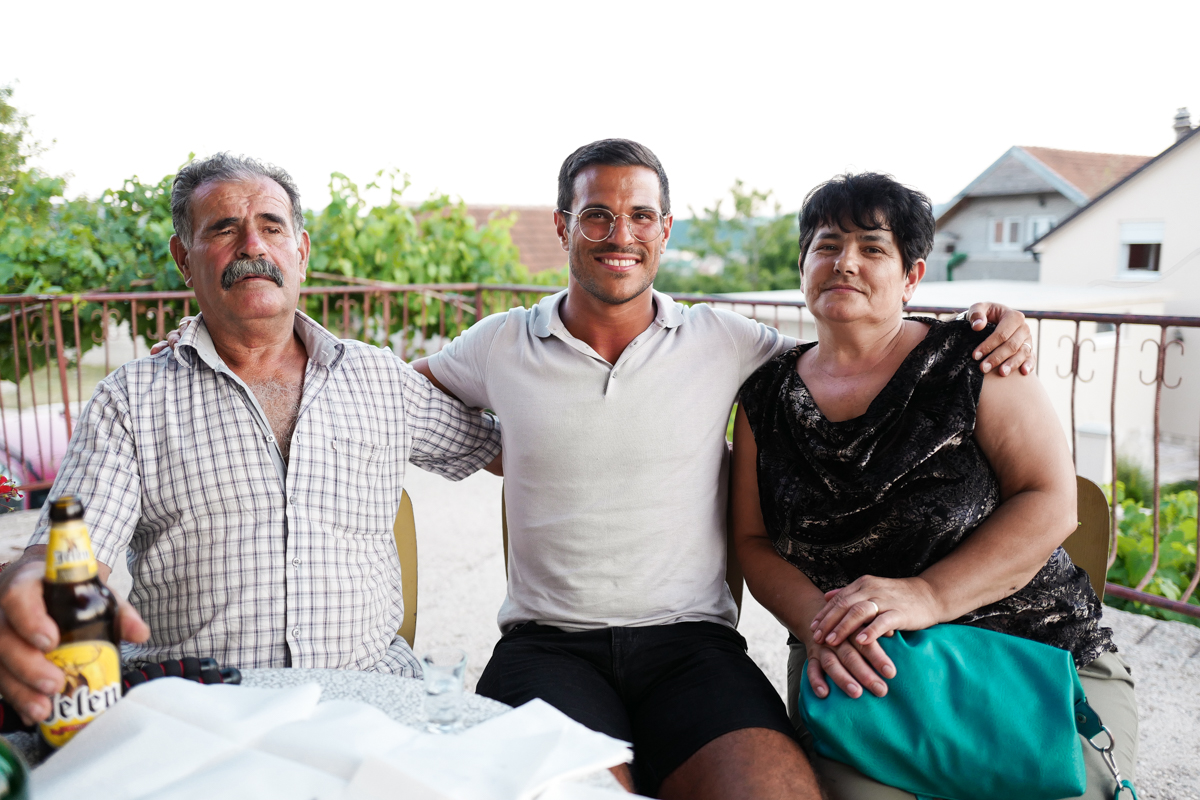 Aleks tillsammans med sin morbror och sin andra moster. Här åt vi punjena paprika (min favvo) och sedan satt vi på terrassen och pratade och åt massa goda munkar. Alla familjer vill såklart bjuda på något så man får äta smart (typ ät inte för mycket nu för vi ska äta i nästa hus också) och sedan acceptera matkoman haha.
// Aleks together with his uncle and his other aunt. Here we ate punjena paprika (my favorite) and then we sat at the terrace and talked and had lots of delicious donuts. All the families want to offer something to eat so you have to eat smart (like don't eat too much now because we're gonna eat in the next house too) and then just accept the food coma haha.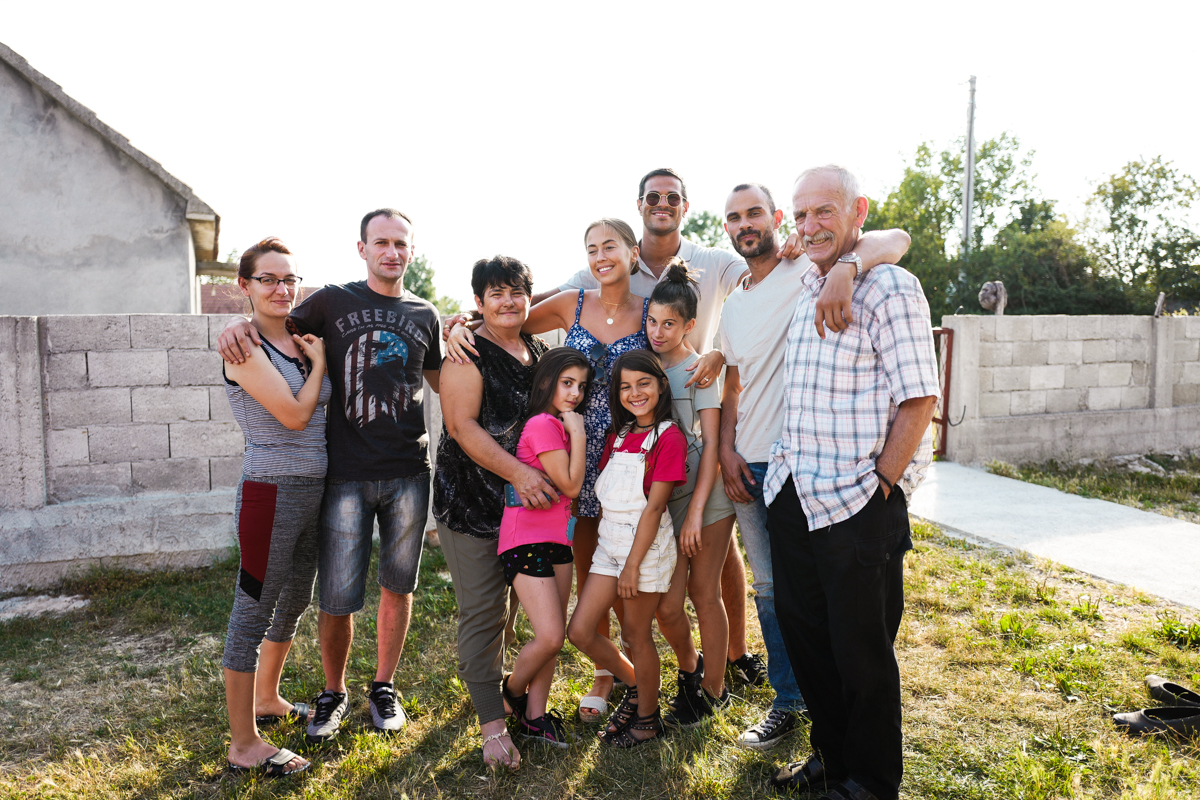 Vi har ju varit och hälsat på ett par gånger nu genom åren men detta var första gången som man och fru. Känner mig alltid så välkommen och trots att jag inte kan språket (förstår lite bara) så kan jag känna all kärlek. Men jag vill verkligen lära mig serbiska ordentligt, vill ju inte att Aleks ska ha ett hemligt språk med våra barn. ;-)
// We've been visiting a couple of times now through the year but this was the first time as husband and wife. I always feel so welcome and even though I don't know the language (I can only understand a bit), I can feel all the love. But I really want to learn Serbian for real, I don't want Aleks to have a secret language with our kids. ;-)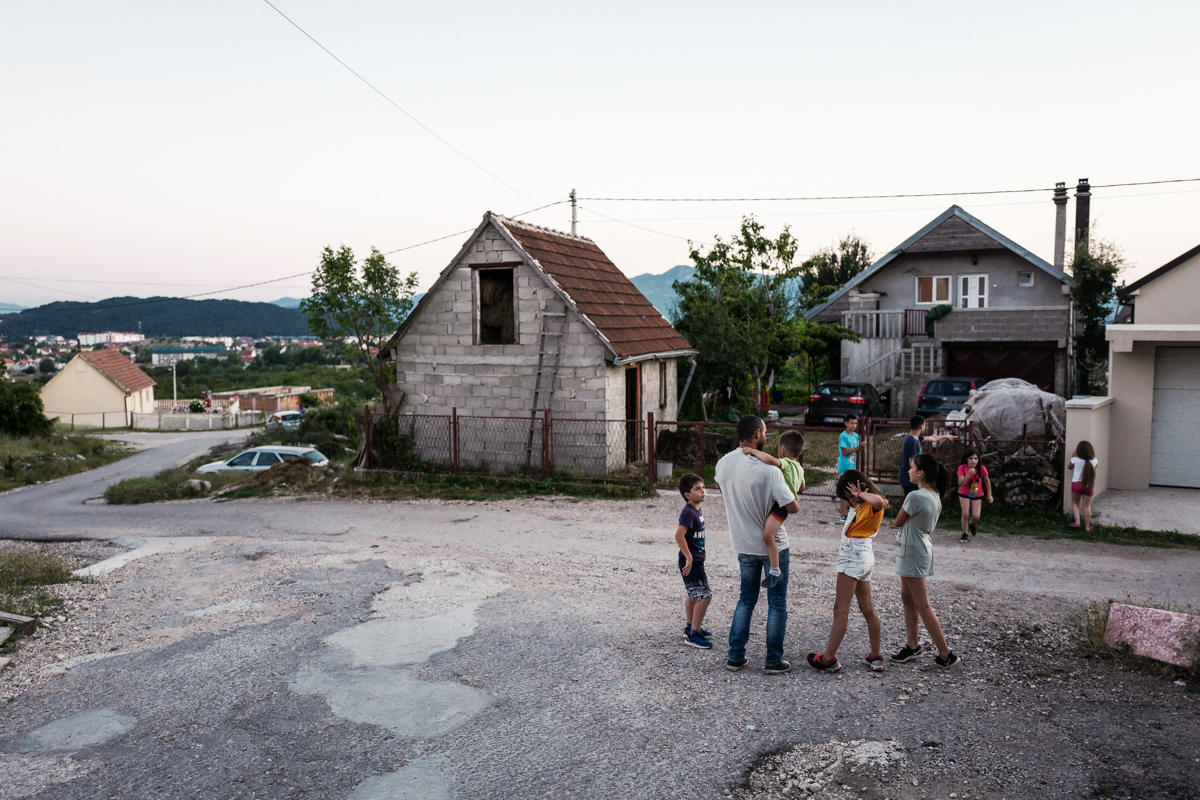 Efter flera måltider och bus med barnen så åkte jag och Aleks tillbaka till Kotor och kom fram sent på natten. Läskigt att köra i bergen när det inte är upplyst men han körde lugnt. Tack familjen för en trevlig dag, vi ses nästa år igen!
// After several meals and play with the kids, Aleks and I drove back to Kotor and arrived late in the night. It's scary to drive in the mountains because there are no lights, but he drove carefully. Thanks family for a nice day, we'll see you next year again!