Jag ligger nerbäddad sjuk idag. Ont i halsen, lock för öronen och så genomtäppt att jag inte kan prata… HUR blir jag av med detta på en dag?! Känner mig lite desperat eftersom att jag sticker till Milano imorgonbitti för att plåta med GUESS. Om jag mår såhär och sätter mig på ett plan med mina känsliga öron så vet jag hur ont det kommer göra. :(
Ahhh mår verkligen bajs, så nu ska jag göra en kopp te med ingefära, citron & honung och bädda ner mig igen.
// I'm at home sick today. My throat hurts, my ears are plugged & I can't even talk… HOW can I get rid of this on one day?! I feel a bit desperate since I'm going to Milan tomorrow morning to shoot with GUESS. If I feel this bad, my sensitive ears are gonna hurt on the flight. Ohh I feel really bad, so now I'm gonna make a cup of tea with ginger, lemon & honey and go back to bed.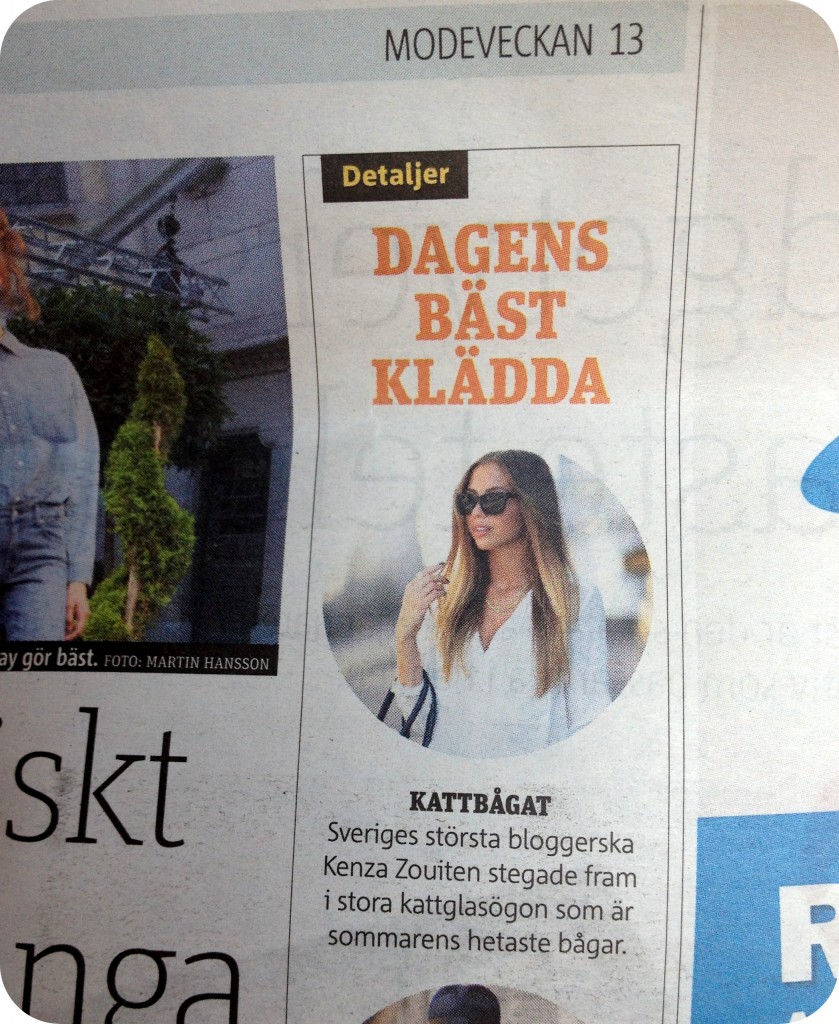 Det här piggade upp! Metro rapporterar från modeveckan och listade mig som (går)dagens bäst klädda. Tack!
// This cheered me up! Metro is writing about fashion week and listed me as yesterday's best dressed. Thanks!