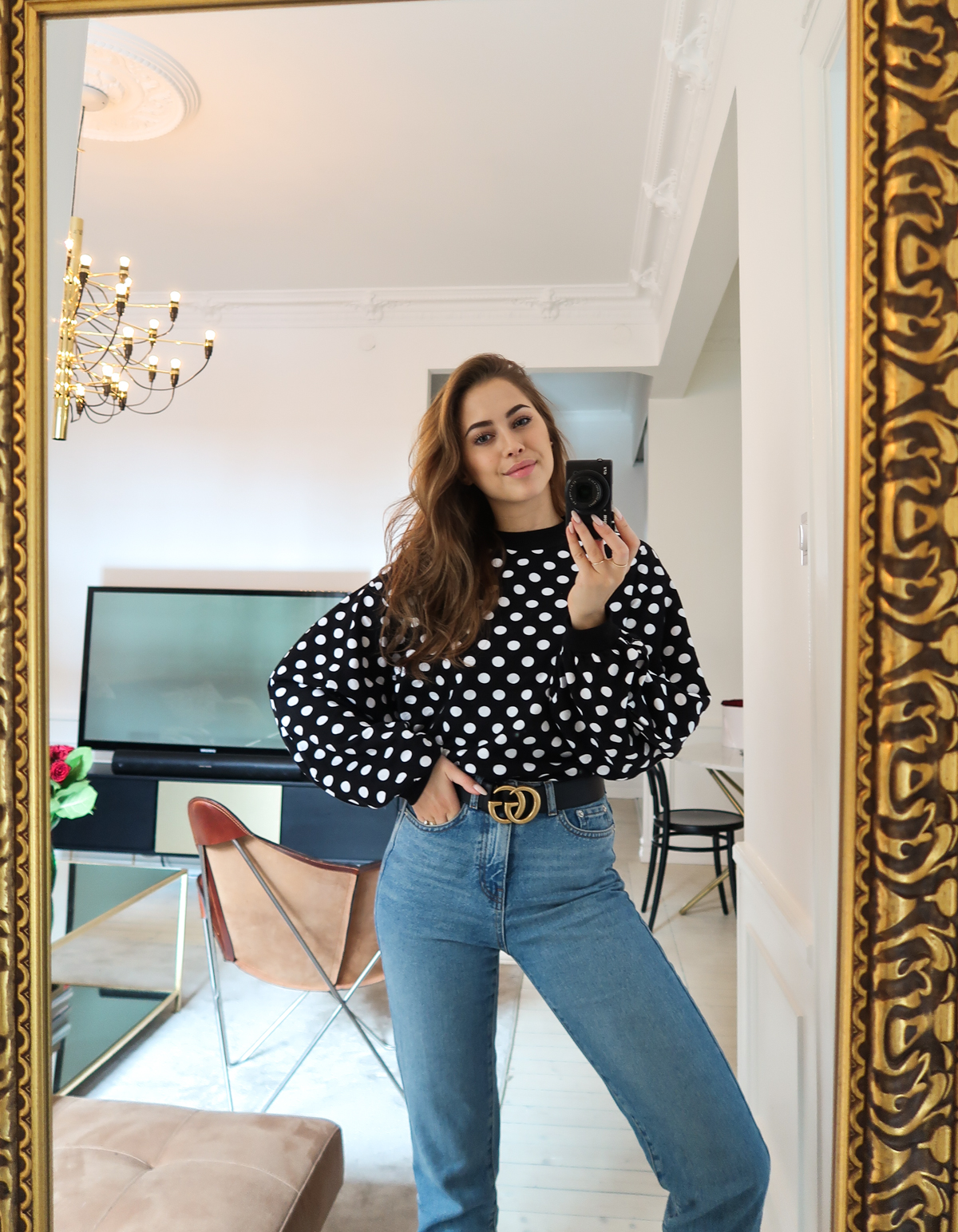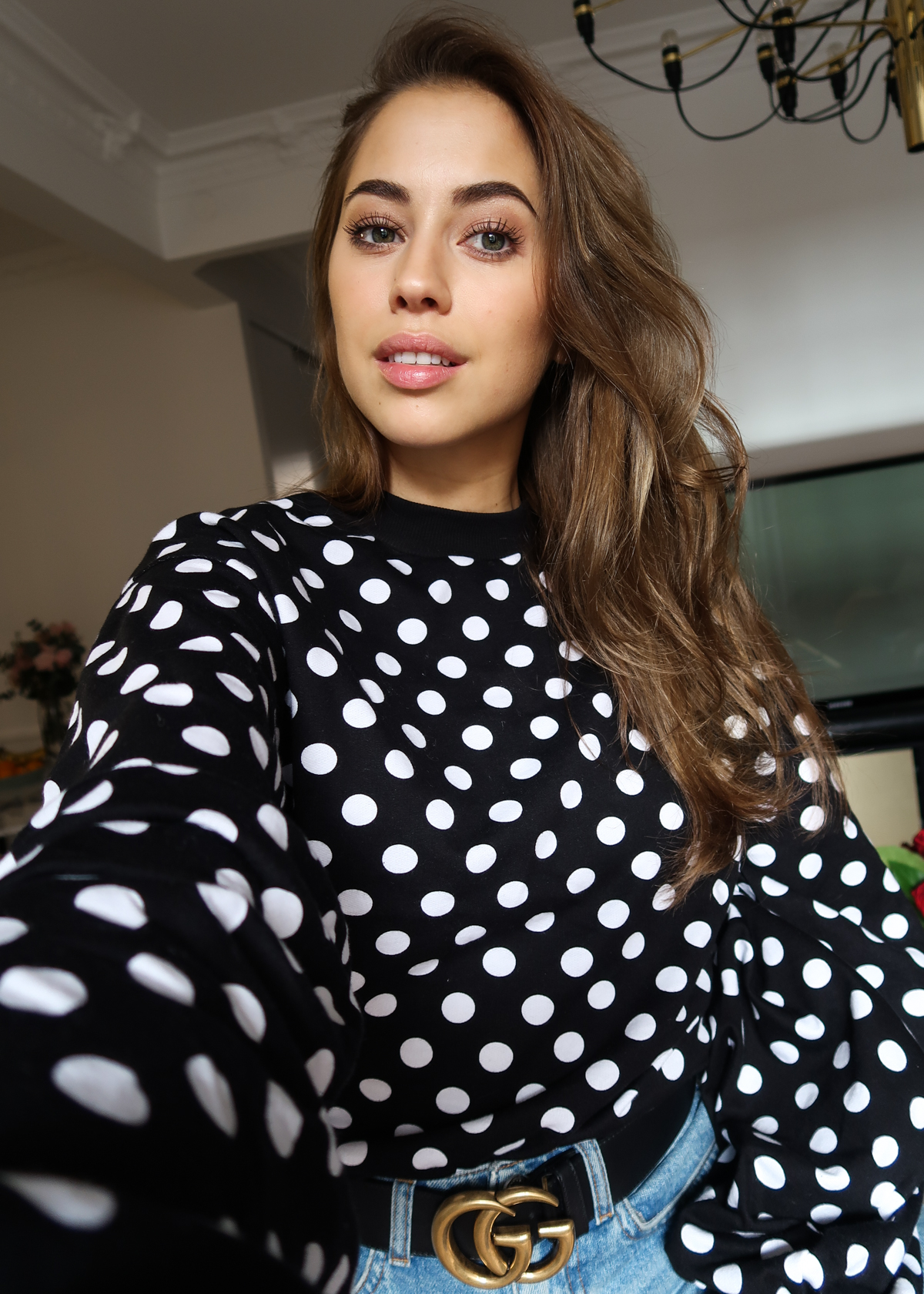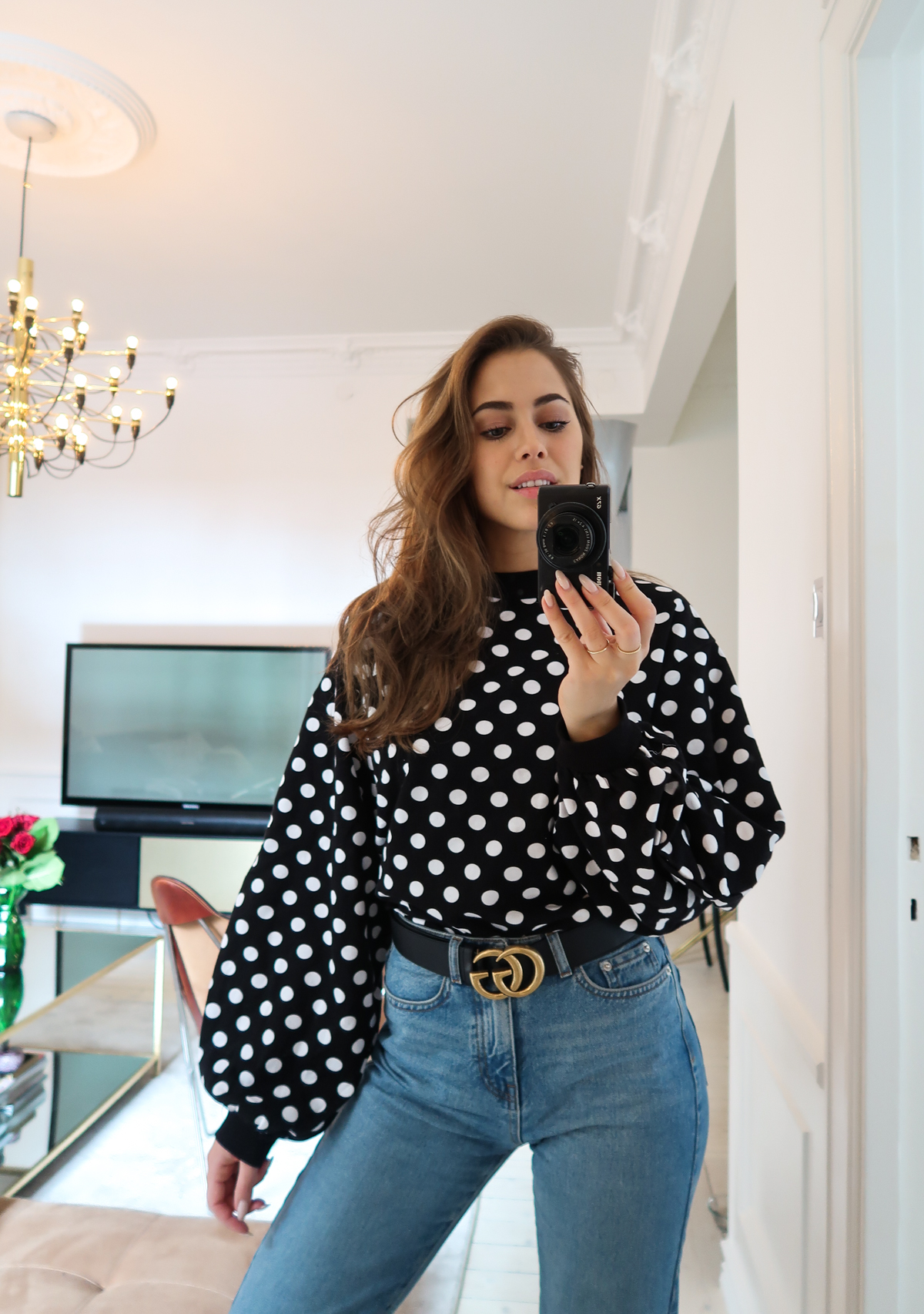 Get my sweater here! (adlink/reklamlänk)
Prickigt på en lördag! Idag tvättar vi och springer ärenden på stan, fyller på med sånt där tråkigt som typ vitaminer, glödlampor som pajat och nya strumpor (sjukt att jag bor i kalla Sverige men äger endast 4 par höga strumpor haha, resten är sånna låga ni vet….), hämtar ut paket på posten och handlar mat. Ska även börja packa lite inför Dubai på måndag, jag åker med min kompis Klara och vi är borta 5 dagar. Det ska bli kul!
// Dots on a Saturday! Today we're doing laundry and running errands, buying all that boring stuff like vitamins, light bulbs and new socks (crazy that I live in cold Sweden but only have 4 pair of high socks haha, the rest are those low ones you know…), picking up packages at the post office and doing grocery shopping. I'm also gonna start packing for Dubai on Monday, I'm going with my friend Klara and we'll be gone for 5 days. It's gonna be fun!