Nikola föddes ju på en fredag så igår var det 3 veckor sedan han kom och förändrade hela vår värld till det bättre. <3 När jag tittar tillbaka på bilder från BB så ser han så liten och annorlunda ut, helt sjukt att de kan förändras så mycket på bara tre veckor! Förutom utseende och storlek och sånt så har det hänt massa annat också. Han är mycket mer närvarande och nyfiken nu, tittar runt, greppar tag i oss, håller upp huvudet långa stunder när han ligger på mage på mitt bröst, och känns bara mycket större och starkare överlag. Det går liiiite för fort tycker jag hehe, vill ju att han ska vara såhär liten ett bra tag till.
Och jag då, hur känner jag mig efter dessa tre veckor? Jo jag känner mig bra, smärtorna är helt borta och jag känner mig mer trygg och bekväm i min roll som mamma. Litar fullt på min förmåga att ta hand om Nikola på bästa sätt. Var ju lite orolig innan att jag inte skulle veta hur man tar hand om ett spädbarn (har ju aldrig gjort det innan) men allt faller sig verkligen naturligt. Som att jag aldrig gjort något annat än varit Nikolas mamma. Gud det låter fortfarande så konstigt, Nikolas MAMMA liksom. Att vara det är det bästa som finns. :-)
Senaste nytt är dock att han fått torsk i munnen som jag tror kanske har spridit sig till mina bröstvårtor också, att det alltid ska vara något haha… Testar behandla själv nu och ger det inte med sig så har vi tid hos BVC nästa vecka igen. Jaja, nu måste denna morsa jobba lite. Aleks och Nikola är ute på promenad så jag passar på!
// Nikola was born on a Friday so yesterday it was 3 weeks ago since he came and changed our world for the better. <3 When I look back at photos from the hospital he looks so tiny and different, it's crazy that they can change that much in just three weeks! Except for the look and size etc, lots of other stuff has happened too. He is a lot more present and curious now, he looks around, grabs us, holds his head up for a while when he is on his belly on my chest, and just feels a lot more stronger and bigger overall. I think it goes a liiiiittle bit too fast hehe, I want him to be this small for much longer. 
And what about me, how do I feel after these three weeks? Well I feel good, the pains are completely gone and I feel a lot more secure and comfortable in my roll as a mother. I totally trust my ability to take care of Nikola in the best way. As you know I was a bit worried before that I wouldn't know how to take care of a baby (since I never have before) but everything comes naturally. Like I've never done anything else but being Nikola's mom. Gosh that still sounds so weird, I mean…Nikola's MOM. Being that is the best thing in the world. :-)
Latest news though is that he has gotten oral thrush in his mouth and I think it might has spread to my nipples too, why is there always something wrong haha… I'll try to treat it myself now and if it doesn't help we have a doctor's appointment next week again. Anyway, this mama has to work now. Aleks and Nikola is out on a walk so I'm taking the chance!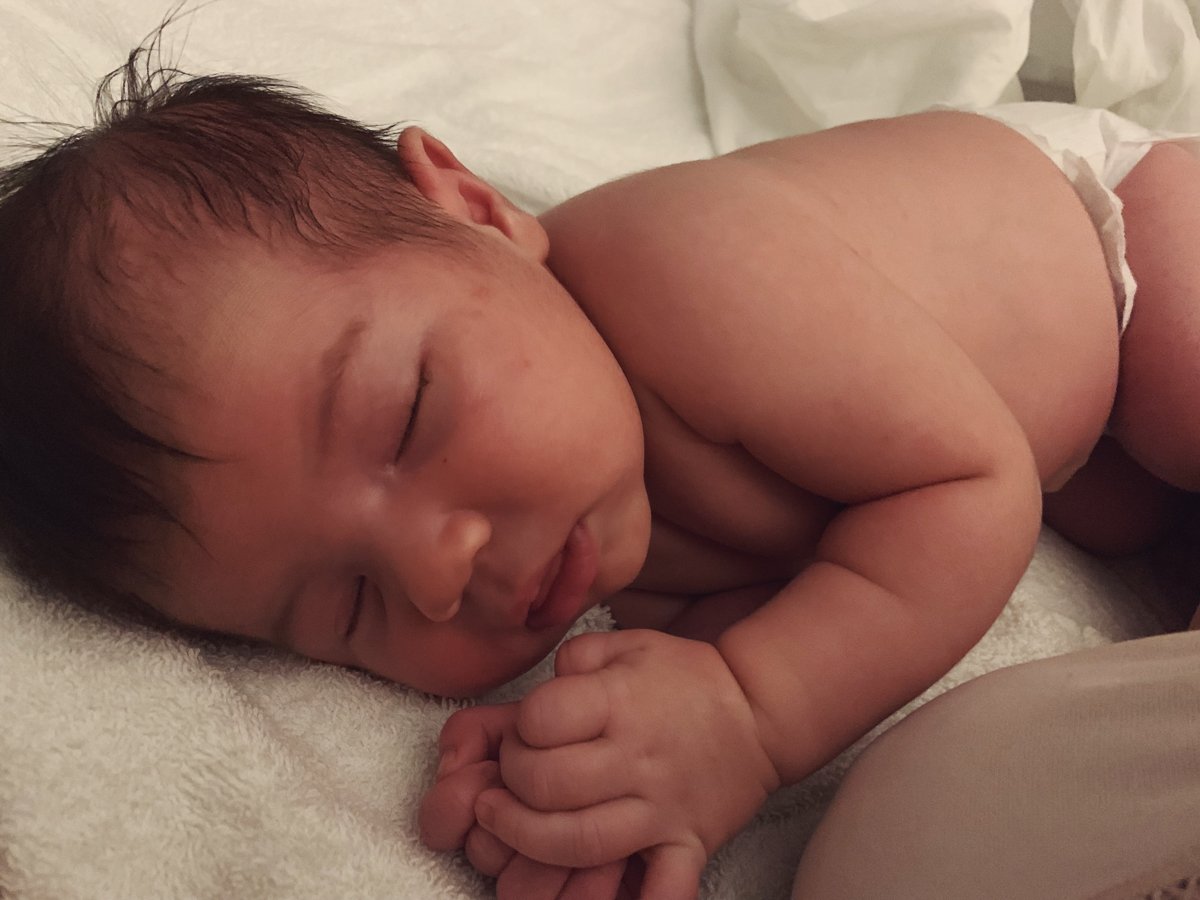 Att få vakna upp bredvid den här varje morgon (och fem gånger till under natten ;-))
// To wake up next to this one every morning (and five more times during the night ;-))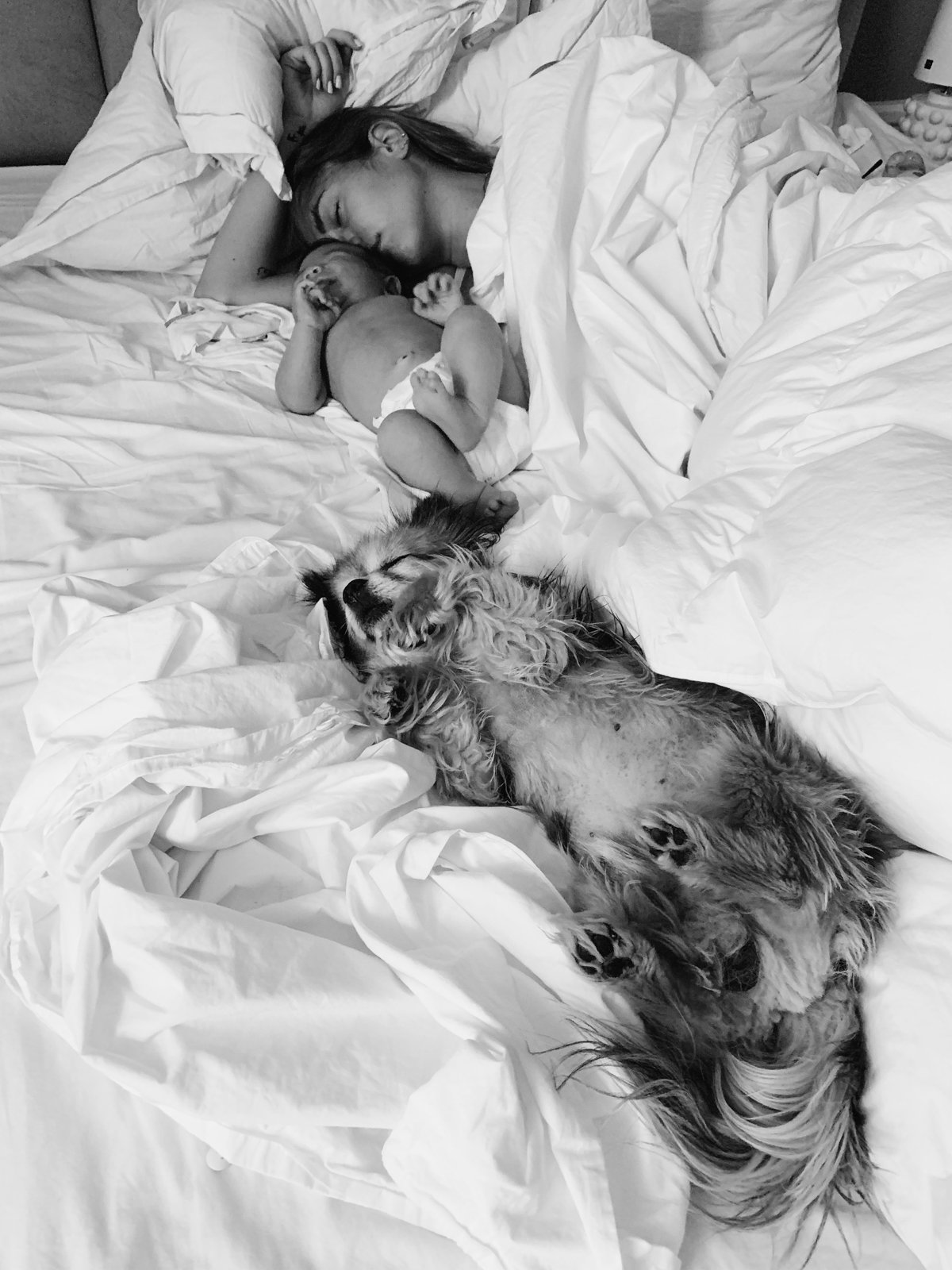 Morgonmys! Samsovningen går toppen och det är verkligen det bästa för oss (och ja, det går att samsova på ett säkert sätt! :-)). Skönt att liggamma under natten också. 
// Morning cuddles! Co-sleeping is going well and it really is the best option for us (and yes, you can co-sleep in a safe way! :-)). And it's so nice to breastfeed side-lying during the night.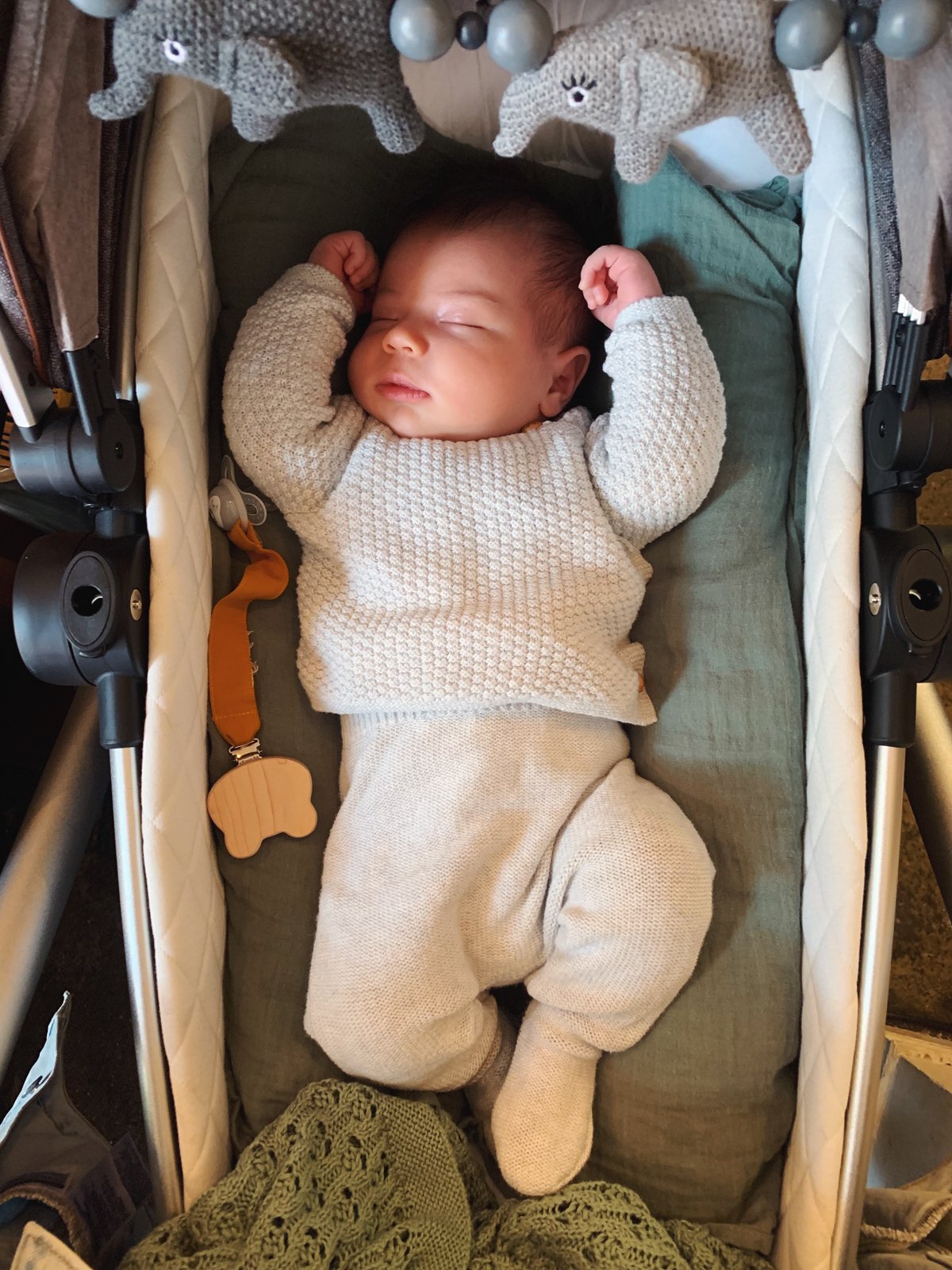 Tar så mycket bilder på honom när han sover haha, men han ser ju ut som en vacker liten ängel då. <3 Igår var det kyligt i Stockholm (14 grader i juli….) så vi fick användning för den här supersöt lilla outfiten jag köpte från Zara. 
// I take so many photos of him while he's sleeping haha, cause he looks like a beautiful little angel. <3 Yesterday it was cold in Stockholm (14 degrees in July…..) so we could use this super cute little outfit I bought on Zara.