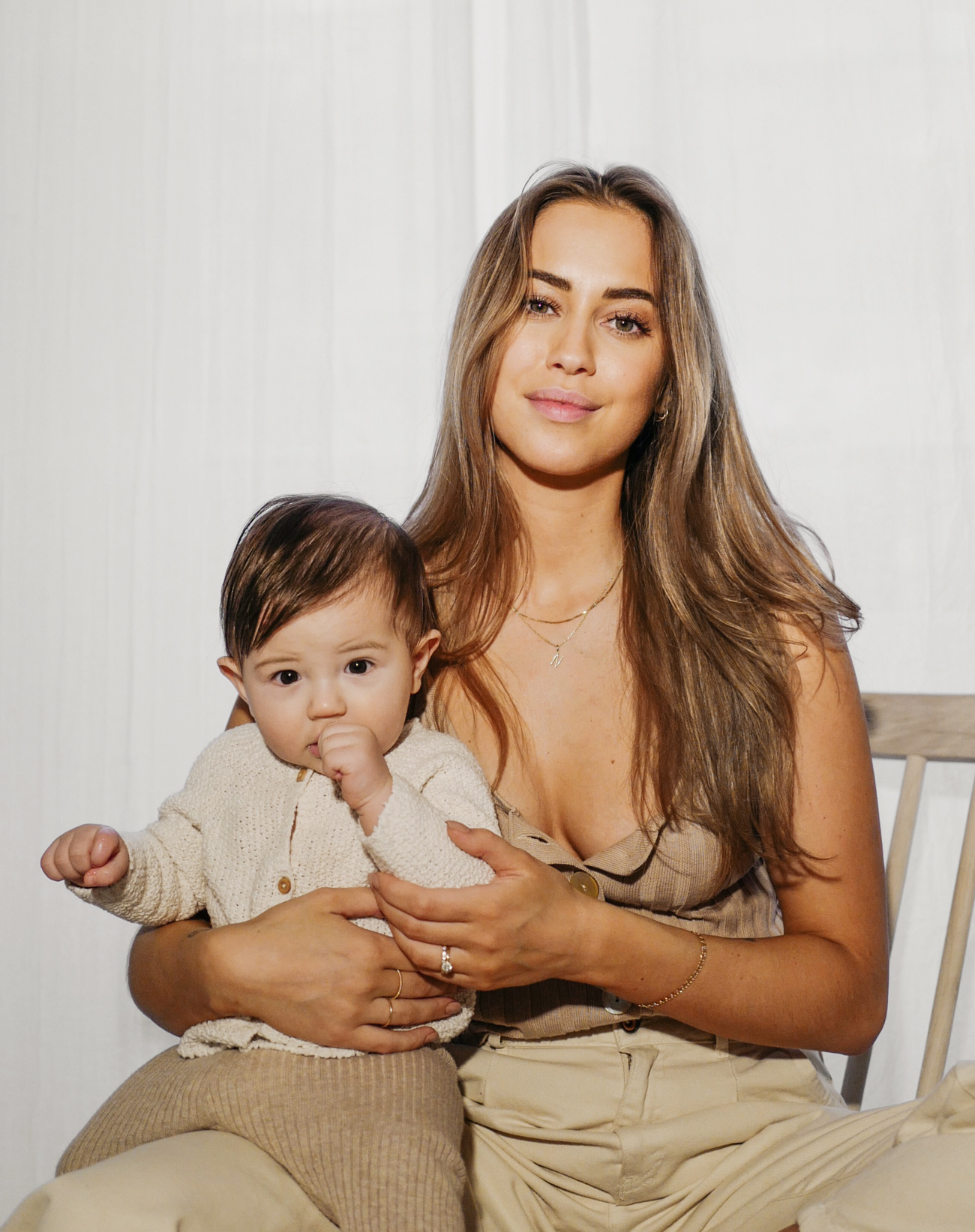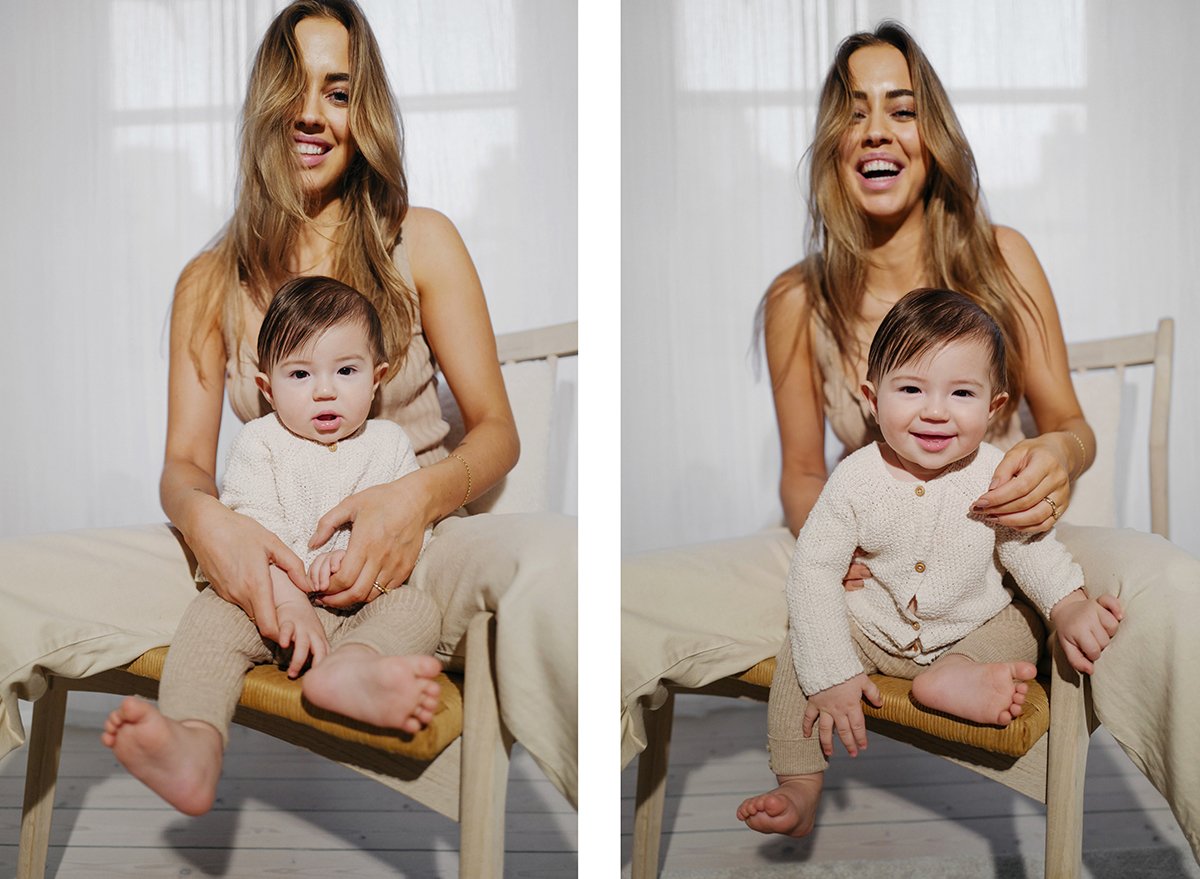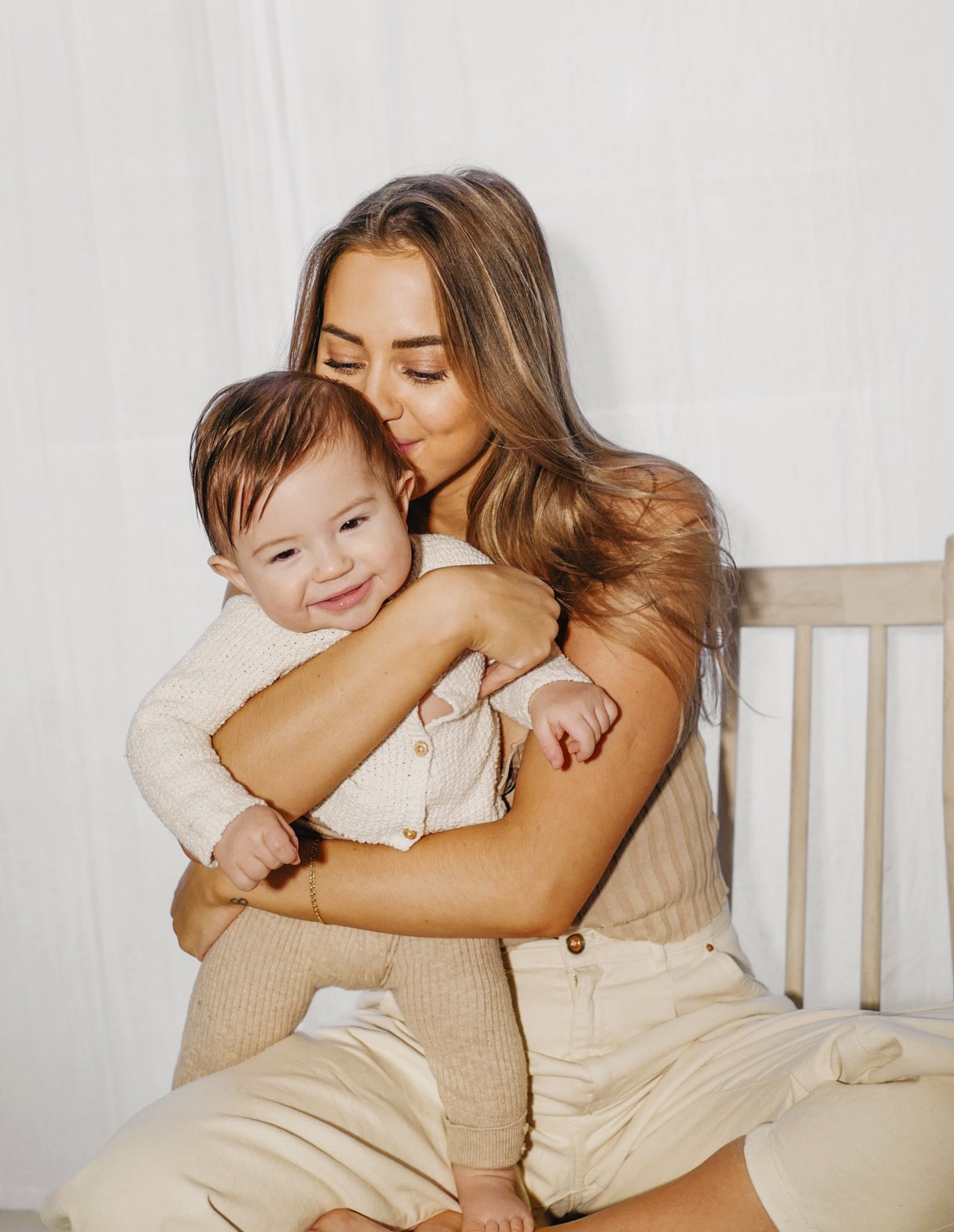 Height: 77 cm 
Weight: 10 kilos
Nu är den här lilla vildingen 8 månader och vi har inte haft en lugn stund här hemma sedan han lärde sig krypa och ställa sig upp mot saker. Det är full rulle från morgon till kväll, med paus för 2 naps på dagen. Och stackars Mani vad Nikola jagar honom haha (tror dock han blir förlåten när han kastar ner mat till honom. Mani kommer bli fet :-)). Förstår inte hur en sån liten kille kan ha så mycket energi?! Blir han aldrig trött?!?!? Lilla busfröt. Finns inget som gör mig gladare än att se honom härja och skratta. <3
Annars då, vad är nytt här sedan 7 mån? Hmm.. Jo, han har fått 2 nya tänder (framtänderna i överkäken) och har nu 4 stycken. Det ser ut som att tänderna precis bredvid framtänderna är påväg att spricka igenom när som helst också. Han tycker såklart det är jättekul att testa sina nya tänder. Jag tycker det är lite mindre kul hehe. Jag ammar fortfarande på morgonen (en gång tidig morgon vid 5, och en gång vid 9 innan första sovstunden) och ibland biter han till vilket gör fruktansvärt ont. Jag kommer försöka ta mig igenom detta och se om det blir bättre snart som många säger, för planen är som sagt att fortsätta tills vi kommer hem från Maldiverna och han blir 9 månader. Kanske fortsätter ännu längre än så. Ahhh varför ska det vara så svårt att sluta?! Någongång måste jag ju så det är väl bara att göra det. Men tycker det är så mysigt. Minus bitandet då.
Vad gäller maten så har vi trappat ner på ersättning på dagen och ger fler & större mål av fast föda istället. Vi var på BVC för några dagar sedan och hon rekommenderade detta. Hon trodde att detta kunde resultera i att han äter sig mättare på dagen = vill äta mindre på natten. Det verkar funka, för han sover lite bättre nu. Mellan 19-03 typ får han ingen mat alls när han vaknar, bara lite vatten, och han somnar för det mesta om rätt snabbt igen. Förhoppningen är att han snart ska fatta att det inte kommer någon mat på natten och då sluta vakna en massa. Vi håller tummarna!
// This wild little boy is now 8 months and we haven't had a calm moment at home since he learned how to crawl and stand up against things. Full action from morning to evening, with breaks for 2 naps in the day. And poor Mani, Nikola is chasing him all the time haha (I think he forgives him though when he throws down food to him. Mani's gonna get fat :-)). I don't understand how such a small guy can have so much energy?! Doesn't he ever get tired?!?! Little monkey. There's nothing that makes me happier than to see him go nuts and laugh. <3
Other than that, what is new here since 7 months? Hmm.. Well, he got 2 new teeth (the front teeth in the upper jaw) and now he has 4. It looks like the teeth right next to them is coming out any time soon as well. Of course he thinks it's so much fun to try out his new teeth. I think it's less fun hehe. I still breastfeed him in the morning (one time early morning at 5, and then one time around 9 before his first nap) and sometimes he bites me which hurts a lot. I will try to get through this and see if it gets better soon like many people told me, because as you know the plan is to continue until we get home from the Maldives and he turns 9 months. Maybe I'll continue even longer than that. Ahhh why is it so hard to quit?! I have to do it one day so why don't I just do it. But I think it's so cozy. Minus the biting.
About the food, we have cut down on the formula in the day time and give more & bigger meals of solid food instead. They recommended this at his 8 month check-up. She thought this could result in him getting more full in the day = wants to eat less in the night. It seems to be working, because he is sleeping a bit better now. We don't give him any food at all when he wakes up between 19-03, just some water, and most of the times he falls asleep pretty quick again. Our hopes are that he will soon understand that there won't be any food in the night, and then stops waking up a lot. Fingers crossed!