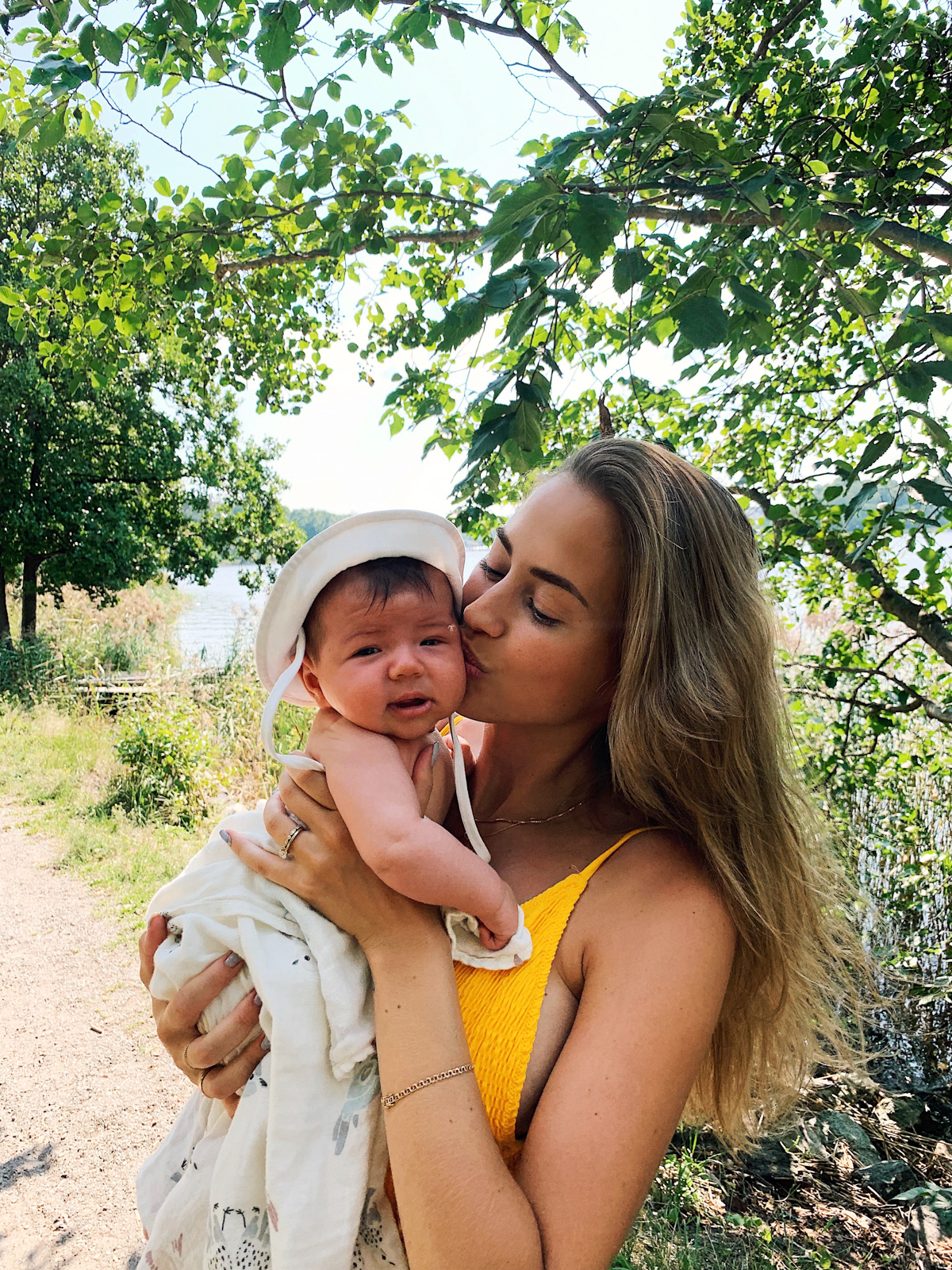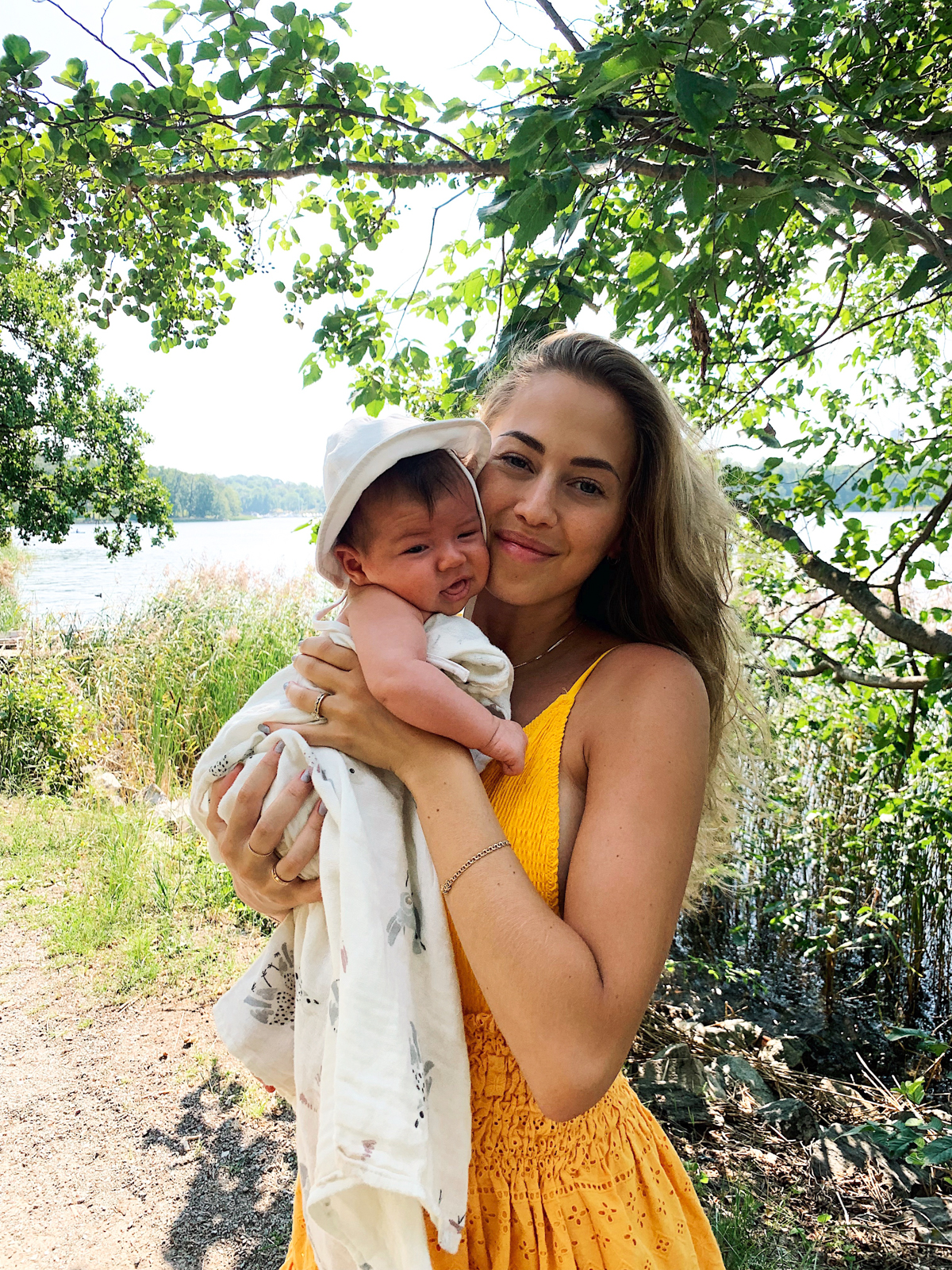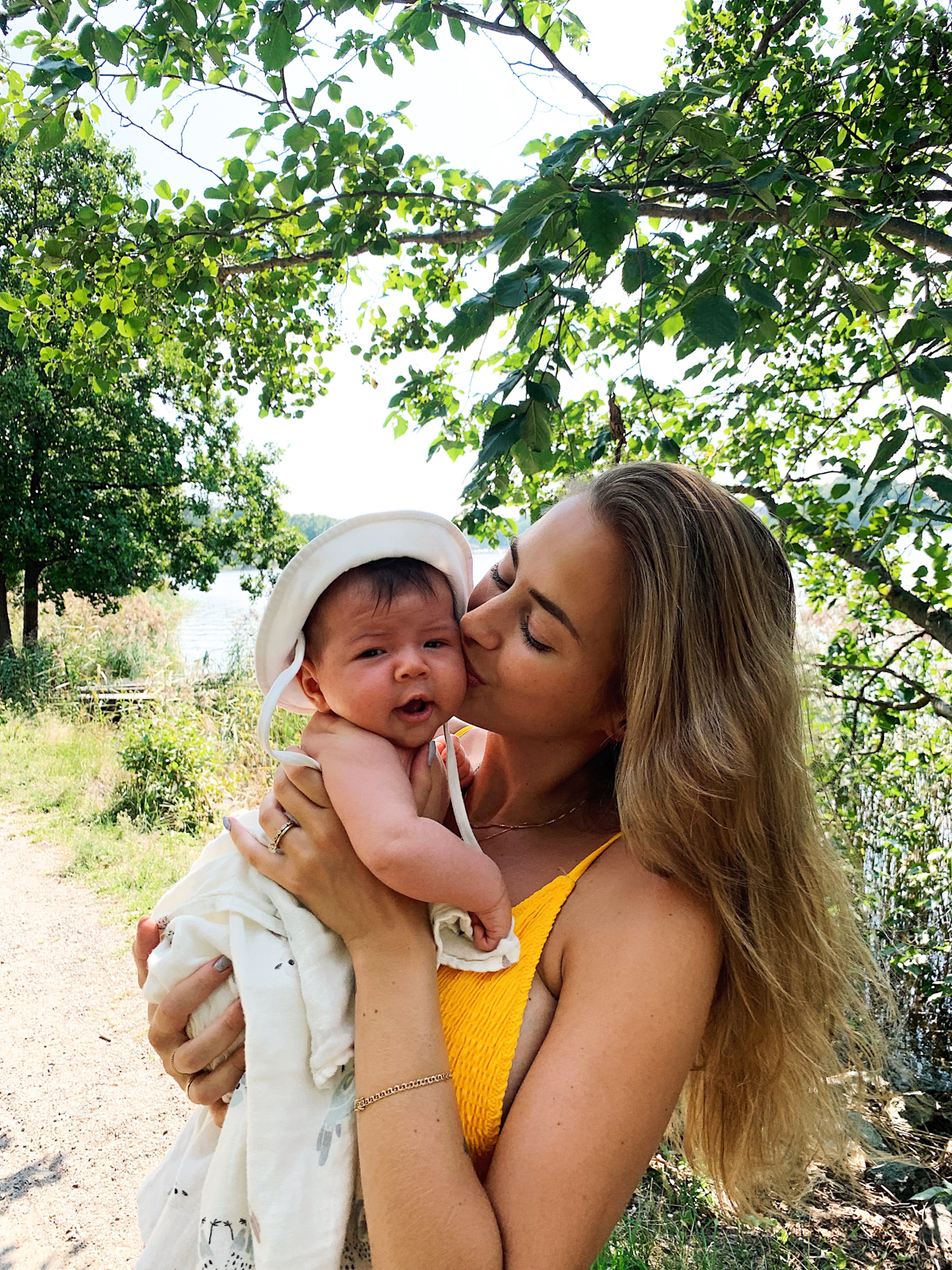 Mommy's little monkey ♥
God morgon hjärtan! Jag sitter och halvsover i soffan med ena foten på babysittern. De senaste nätterna har varit lite jobbigare och det tar på krafterna att inte få sova mer än 1-2 timmar åt gången. Min tinnitus blir också mycket värre av sömnbrist så ni kan ju gissa hur det låter i mitt huvud nu. :-)) Vi har lite mjölk i frysen så nu i helgen ska Aleks hjälpa till med matningen så att jag får sova lite längre än så. Ser fram emot det!!!! Måste även börja bunkra upp lite mer och pumpa ur för om 2 veckor har jag plåtning 2 dagar i rad och då måste det finnas mat hemma till Nikola. Vi funderar även på att köpa ersättning om det krisar någongång, har aldrig testat det innan och vet inte om det finns något negativt med att blanda in det någon gång då och då bara? (flaska har han tagit förut och har inga problem med att gå från flaska till bröst sen osv) Har inga planer på att sluta helamma utan menar bara om jag någongång måste iväg (eller måste sova) och har glömt pumpa ur i förväg.
Annars då, vad är nytt här? Nikola är 7 veckor idag!! Stora pojken. Vägde honom här hemma och han väger nu 6.5 kilo. Det går spikrakt uppåt alltså hehe. Han är superstark i både nacke och ben nu och tycker det är spännande att stå upp (vi håller självklart upp honom så att han inte belastar höfter/ben för mycket ännu), hans lillkusin Sally var likadan och började "stå" bara några veckor gammal. Han är väldigt glad, skrattar och "pratar" mycket, skriker när vi lägger honom på rygg i famnen för det gillar han inte (det ska vara mot bröstet, eller bäras med magen ner) och är allmänt nyfiken på allt runtomkring. Så häftigt att se hur han bara de senaste 2 veckorna blivit väldigt vaken och närvarande. Och så blir han mer och mer kal på sidorna så mohawken i mitten ha blivit mer tydlig hehe. Så gulligt.
Status på mig förutom att jag är dödstrött är att jag har varit på min återkontroll hos barnmorskan och fått godkännande att börja träna igen! Magmusklerna har gått ihop nästan helt och allt ser bra ut där jag blev sydd också. Tills nu har jag bara gått på dagliga promenader men nästa vecka ska jag träna mitt första pass med min PT igen. Fokus i början kommer vara på att träna upp bäckenbotten och magmusklerna igen (måste dock vänta lite till med de övre) som försvagats under graviditeten. Är superpepp på det! Vet dock inte hur jag ska lägga upp min träning. Om jag ska köra på dagen och ta med Nikola (får ta med honom till Damlas gym, och sen finns det ju även mammapass på vissa gym där man får ha med sina bebisar), eller om jag ska köra på kvällen när Aleks är hemma men då missa att umgås med honom. Hur gör ni andra mammalediga som tränar?
Nu ska jag göra lite frukost, vila lite, göra oss i ordning och sedan promenera ner på stan och käka lunch med Angelica!
// Good morning sweethearts! I'm sitting in the couch half asleep with one foot on the babysitter. The last couple of nights has been a bit tougher and it takes a lot of energy to not sleep more than 1-2 hours at the time. My tinnitus also gets much worse when I don't sleep good so you can imagine what it sounds like in my head right now. :-)) We have some milk in the freezer so this weekend Aleks is going to help me with the feeding so that I can sleep a bit longer than that. I'm looking forward to it!!!! I also have to start pump and stock more in the freezer because in 2 weeks I have a photoshoot for 2 days in a row and then we need to have food at home for Nikola. We're also thinking about buying formula for emergency cases, we haven't tried that before and I don't know if there's anything negative about giving him that just once in a while? (he has taken bottle before and has no problem with going from bottle to the boob etc) I have no plans in quitting giving him breastmilk only but I mean if I have to go away on work (or need to sleep) and have forgotten to pump in advance. 
Anyway, what's new here? Nikola is 7 weeks today!! Big boy. I weighed him at home and he is now 6.5 kilos. So it's going straight up hehe. He is super strong in both neck and legs now and he thinks it's exciting to stand up (of course we hold him up so that he doesn't put too much weight on hips/legs yet), his little cousin Sally was the same and started "standing" just a few weeks old. He is very happy, laughs and "talk" a lot, screams when we put him down on his back in our arms because he doesn't like that (he wants to be up against our chest, or be carried facing down) and is overall very curios on everything around. It's so cool to see how he the last 2 weeks has gotten very awake and present. He is also getting more and more bald on the sides so the mohawk in the middle is more obvious now hehe. So cute. 
Status on me except that I'm super tired is that I have been on my own 6-week checkup at the midwife and got permission to start working out again! My abs are almost completely together again and everything looks good where they sew me too. Until now I have only been out on my daily walks but next week I will do my first workout with my PT again. In the beginning focus will be to train my pelvis floor and abs again (I have to wait a bit longer with the upper abs though) which has gotten weak during pregnancy. I'm super excited about that! I don't know how to do why workout though. If I should do it in the day and bring Nikola (I'm allowed to bring him to Damla's gym, and then there are also other gyms with mama group workouts where you're allowed to bring your babies), or if I should workout in the evening when Aleks is home but then miss spending time with him. How do you do it, you who work out? 
Now I'm gonna make some breakfast, rest a bit, get us ready and then take a walk down town for a lunch with Angelica!