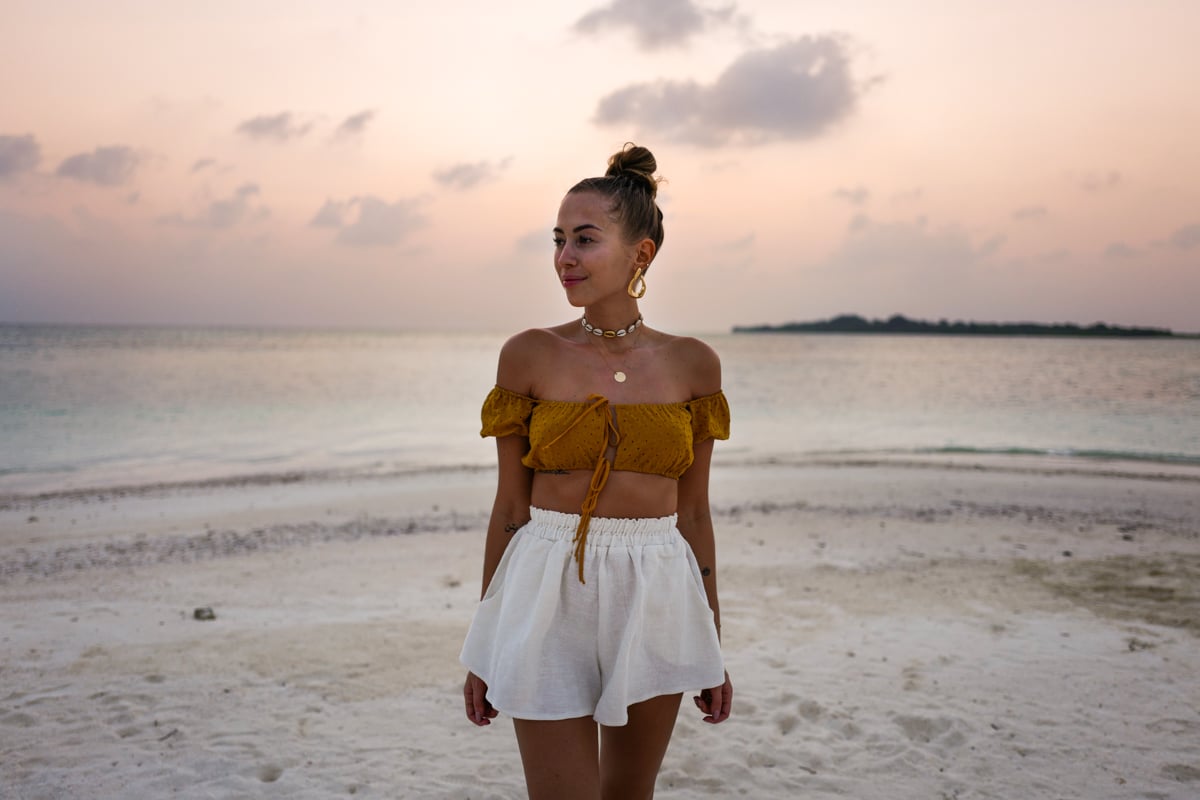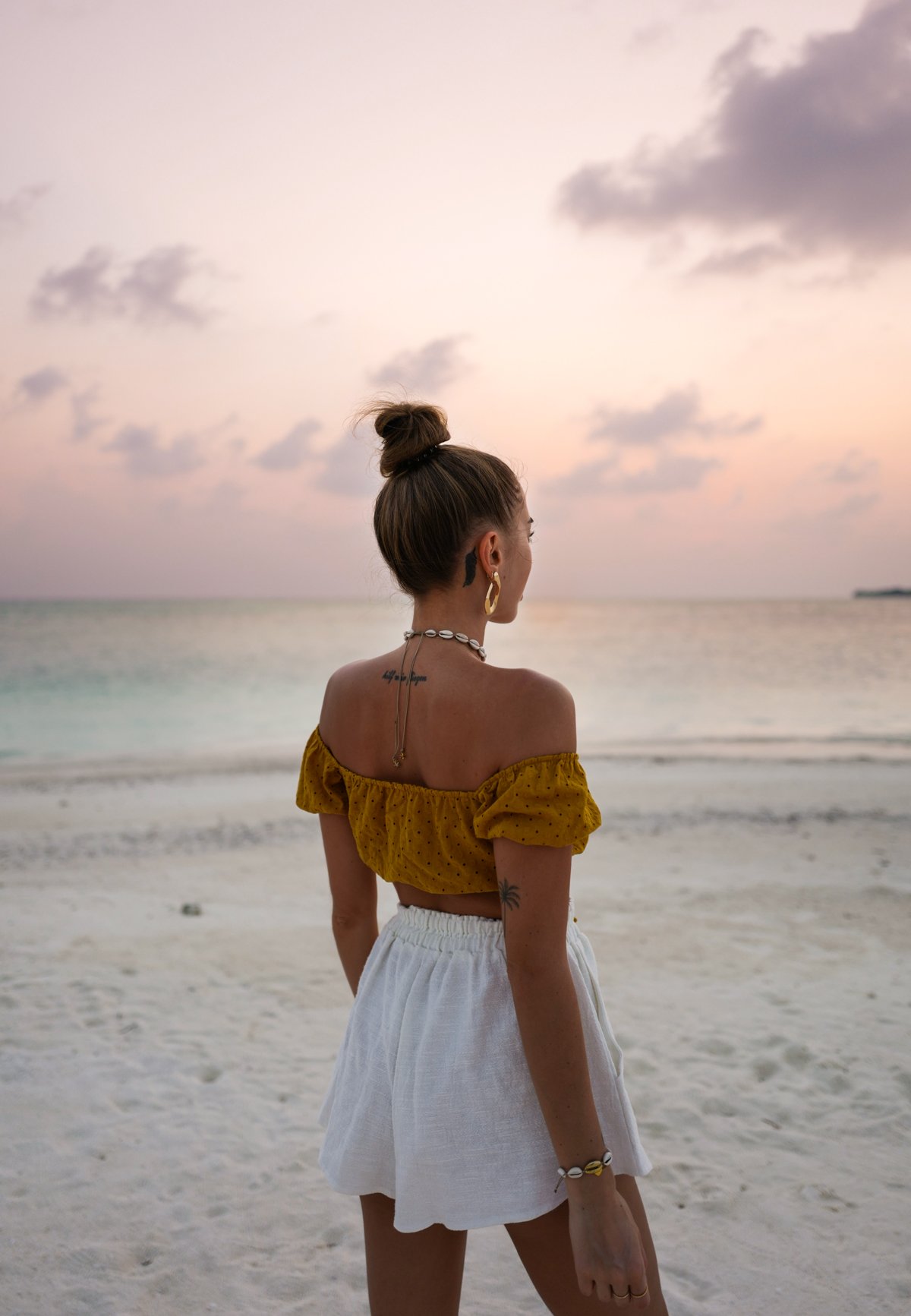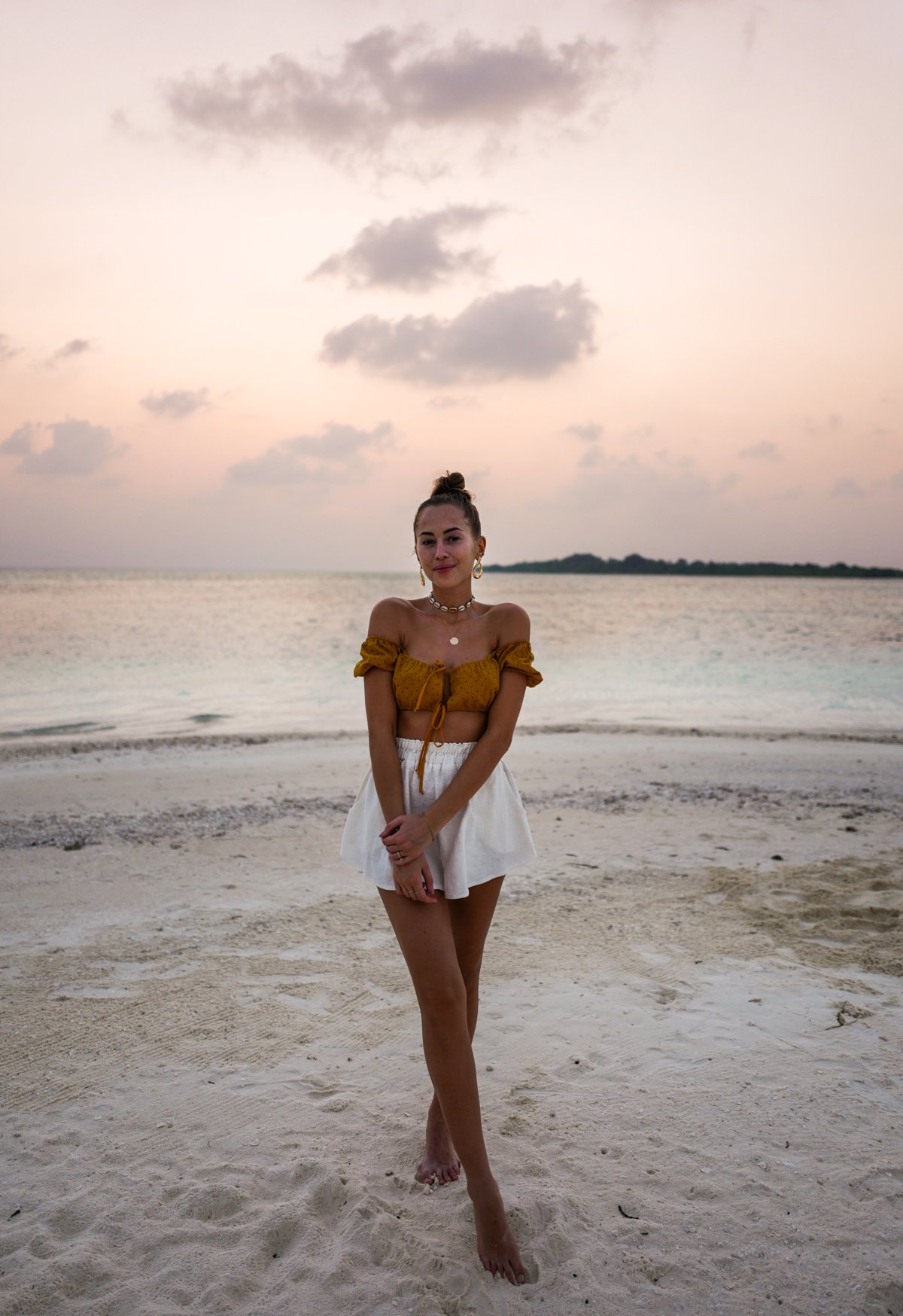 Shorts from Verge girl // top from Are you Am I // earrings from Sabo skirt // shell necklace and bracelet from Mayol
Skyyyyyndade oss till andra sidan ön när vi såg att solen var påväg ner. Stor och KNALLORANGE var den. Men när vi kom fram hade den gått ner bakom molnen och vi missade allt haha. :-( Vi missade den igår också, så imorgon har vi bestämt att vi ska va där tidigare. Vill ju ta fina bilder i solnedgången! De här fick duga idag dock.
Klockan är halv tio här (tydligen är vår ö +1h från Malé-tid) och vi ska precis lägga oss. Idag har vi bara solat och badat och läst böcker. Och ätit en massa. Det är buffé till frukost, lunch och middag så vi går loss!
PS. Vi hade två SVINSTORA bläckfiskar precis nedanför vår vattenvilla idag. Jag dog nästan. Varför är jag så rädd för bläckfiskar?! Kan inte tänka mig något värre än att en slemmig bläckfisk slingrar sina vidriga sugkoppsfyllda ben runt mig. Spyyyyr. Är det pga min trypofobi?!?!
// We hurriiiiiied to the other side of the island when we saw that the sun was about to go down. It was huge and orange. But when we got there it had already disappeared behind the clouds so we missed it all haha. :-( We missed it yesterday as well, so tomorrow we've decided to go earlier. I want to take pretty pictures in the sunset! This had to due today though. 
It's 9.30 here (apparently our island is +1h from Malé time) and we're just about to go to bed. Today we have just been tanning, swimming and reading books. And we've been eating a lot. It's buffet for breakfast, lunch and dinner so we're going nuts! 
PS. We had two HUGE octopuses right below our water willa today. I almost died. Why am I so scared of octopuses?! I can't imagine anything worse than having a slimy octopus hugging me with it's disgusting suckers. *vomiting* Is it because of my trypophobia?!?!