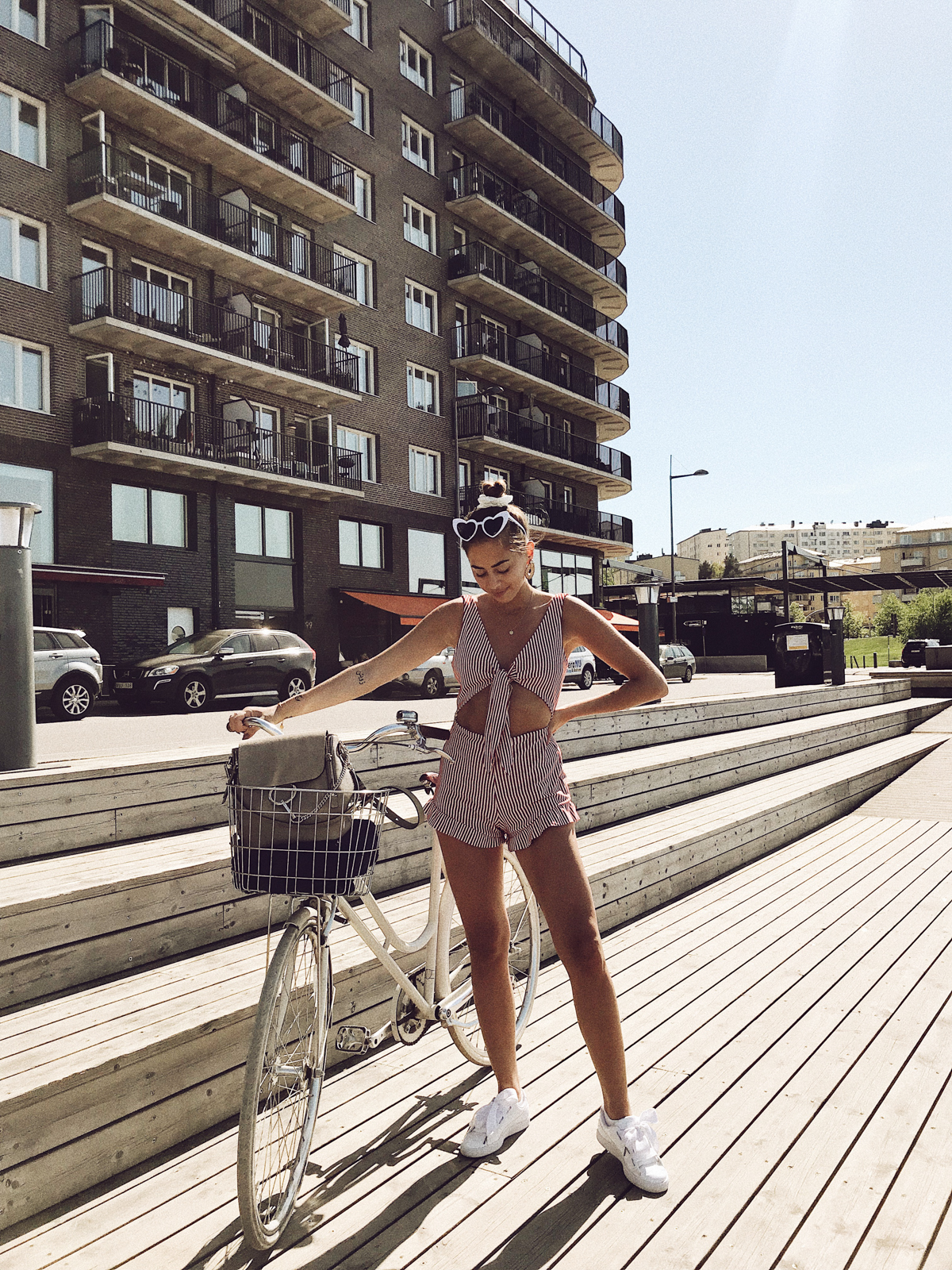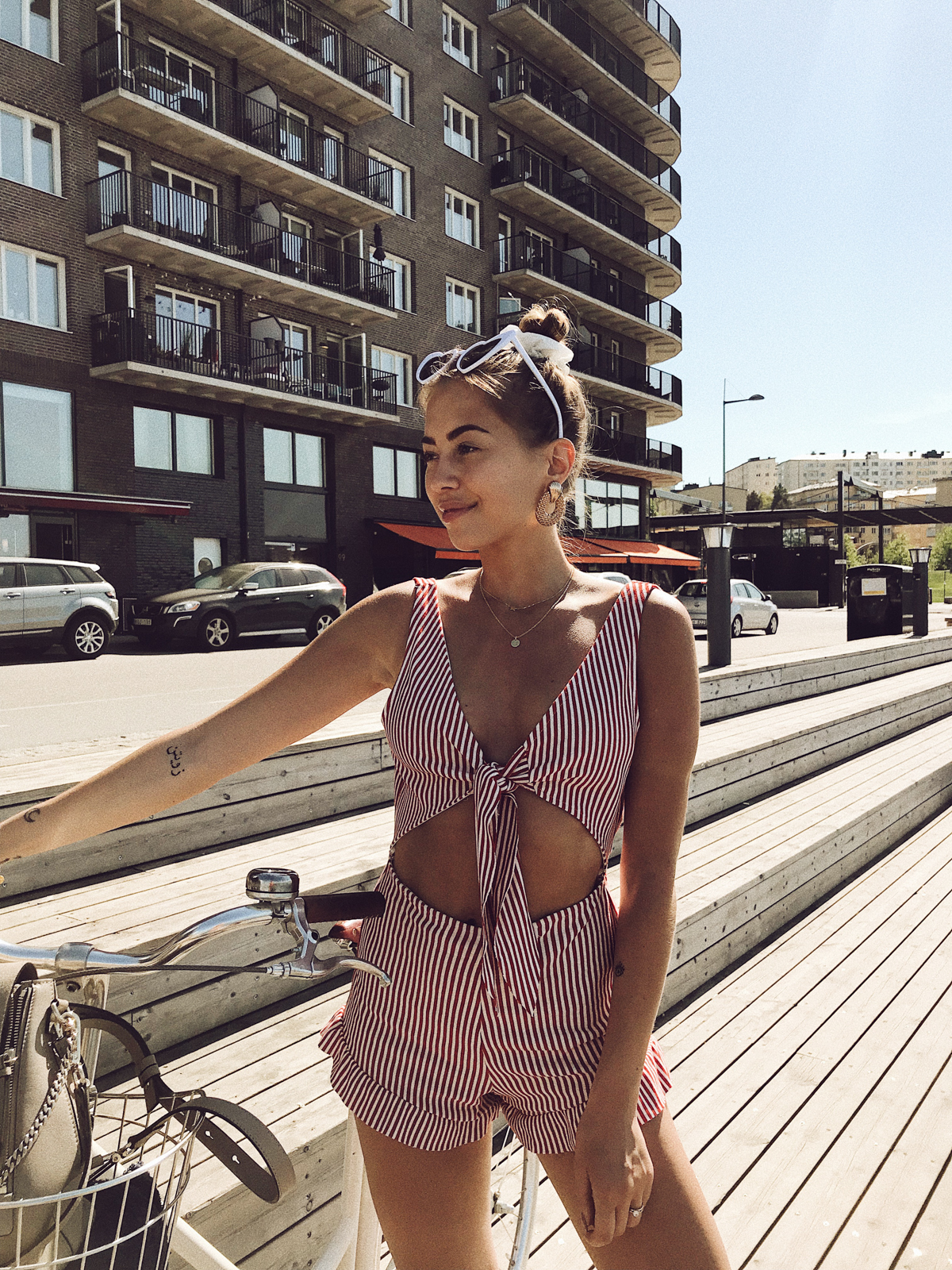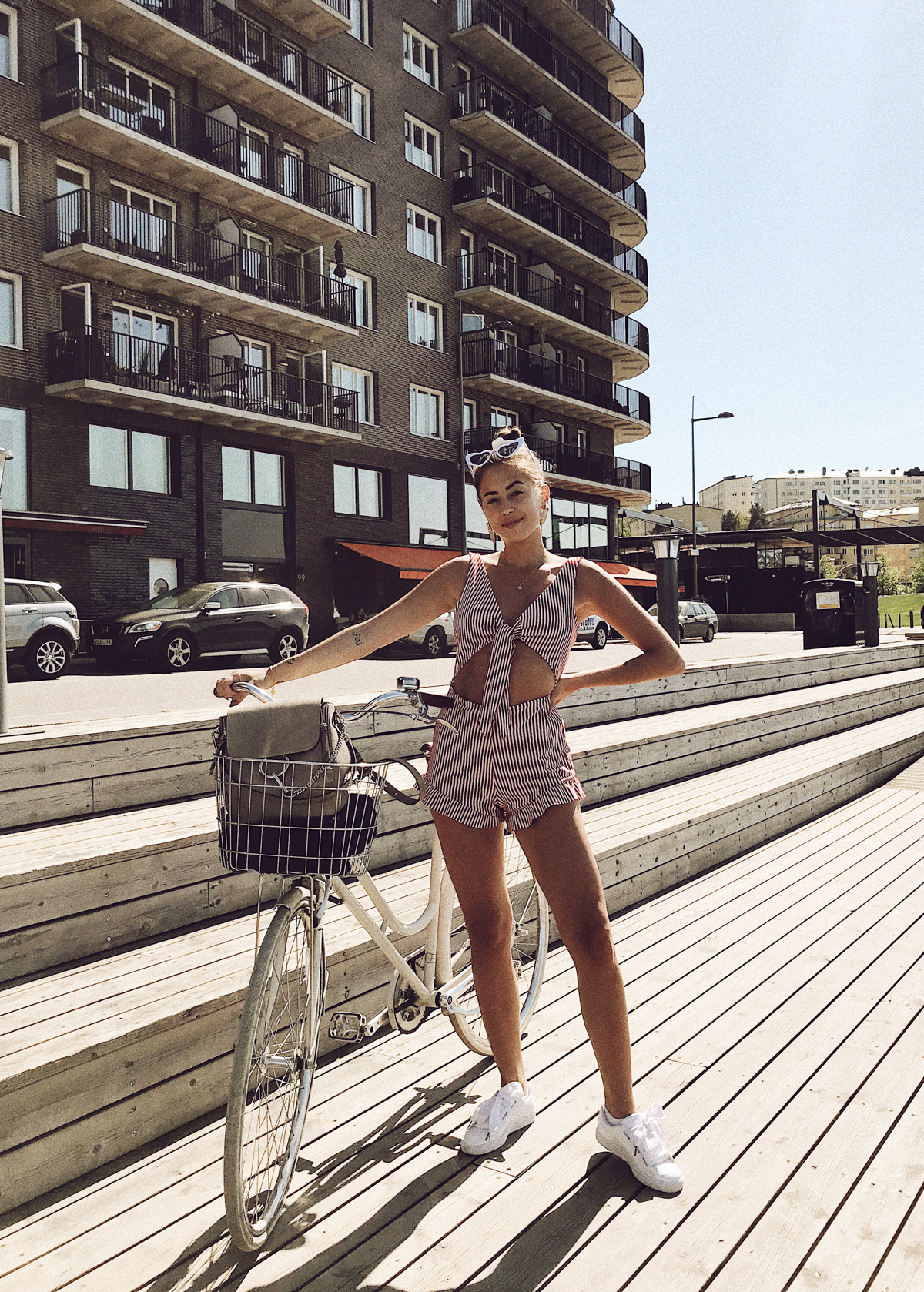 Old jumpsuit from Zara // sneakers from Puma // earrings Zara // bag Chloé // sunglasses from Ivyrevel // necklaces from Sophie by Sophie
En av de bästa grejerna med sommarn: det är så lätt att klä sig. Haha. Ba på med en liten shortsdress/klänning, sneakers och sen klart. Så simpelt men snyggt! Denna jumpsuit köpte jag på Zara förra (eller om det var förrförra?) året och jag har använt den massor. Älskar den.
Har haft ett par lata sommardagar med vänner. Jobbar (hemifrån) morgon och kväll men njuter av solen på dagarna. Fokus är på att må bra. Ni har undrat varför jag inte delar med mig så mycket av mitt liv längre och det är för att jag inte orkar. Jag är inte redo än. Vet inte om jag ens är redo att skriva detta men nu gör jag det iallafall. Samtidigt som pappa gick bort fick jag ett riktigt dåligt läkarbesked som vände upp och ner på hela min tillvaro, och mitt liv de senaste månaderna har varit tufft både psykiskt och fysiskt. För att ens orka upp ur sängen på morgonen var jag tvungen att ändra på en hel del för jag höll på att gå sönder totalt. Vill inte att ni ska bli oroliga, förhoppningsvis vänder det snart och då kanske det blir min tur att vara lycklig, men jag vill ändå ge en liten förklaring till varför jag inte delar med mig av så mycket längre. Det är svårt att vara offentlig person när man inte mår bra och därför har jag blivit tvungen att dra mig undan. Och jag ser att många av er redan förstått att det är något som pågår. Nu vet ni iallafall. Kram och tack för att ni bryr er! <3
// One of the best things about summer: it's so easy to get dressed. Haha. Just put on a little jumpsuit/dress, sneakers and then you're done. So simple but cute! I bought this jumpsuit at Zara last year and I've worn it a lot. I love it.
I've had a couple of lazy summer days with friends. I work (from home) in the mornings and evenings but enjoy the sun during the days. My focus is to feel well. You've been wondering why I don't share so much of my life anymore and it's because I just can't. I'm not ready yet. I don't know if I'm ready to even write this but now I'm doing it anyway. At the same time my father passed away I got some really bad news from my doctor which turned my life upside down, and my life the last couple of months has been tough both physically and mentally. To even be able to get out of bed in the morning I had to change a lot of stuff because I was breaking apart completely. I don't want you to get worried, hopefully it will turn soon and then it might be my turn to be happy, but I still want to give you an explanation to why I haven't shared much with you lately. It's hard to be a public person when you don't feel well and that's why I had to pull myself away. And I see that many of you have already understood that something is going on. Anyway, now you know. Thanks for caring! <3