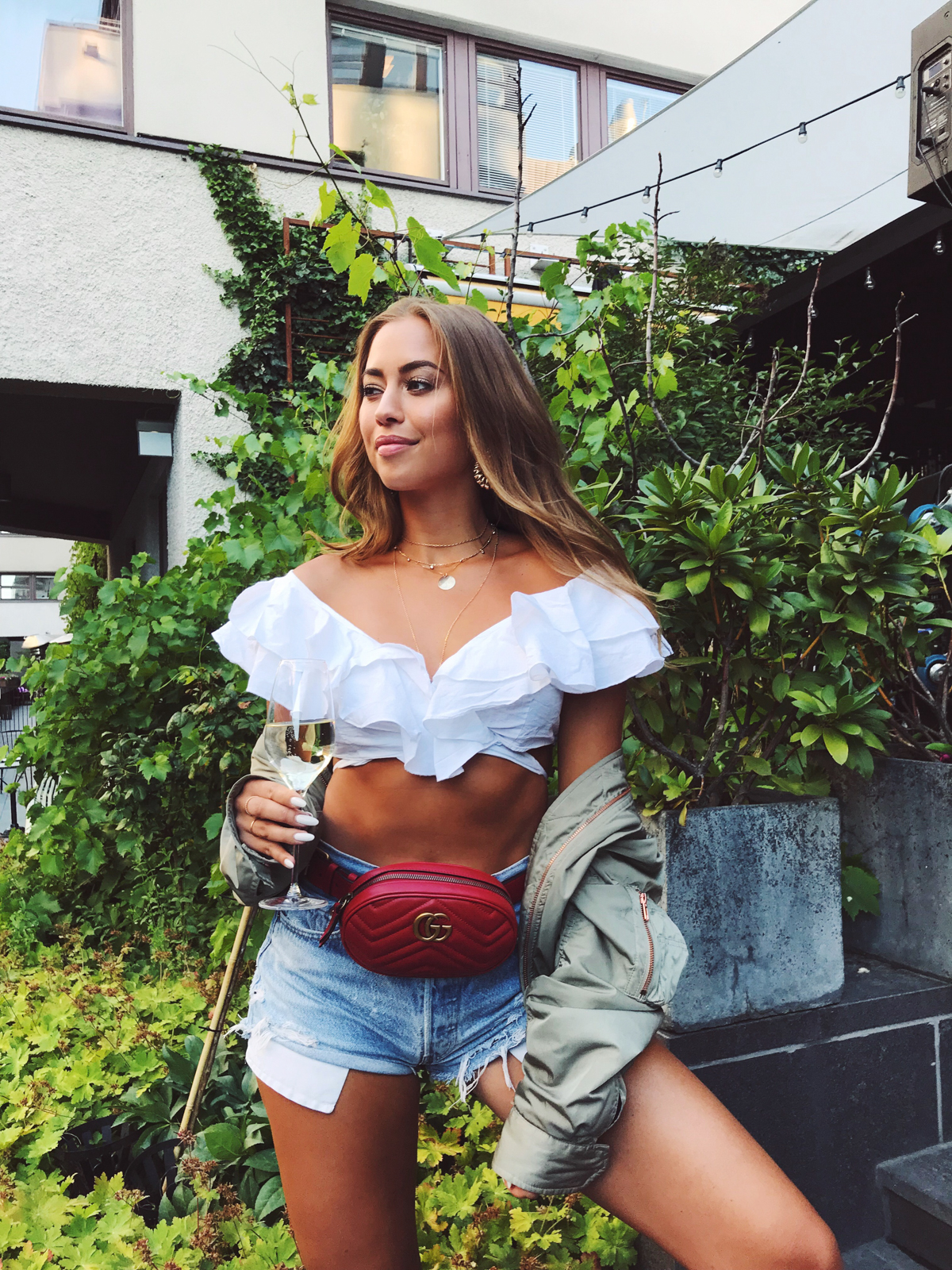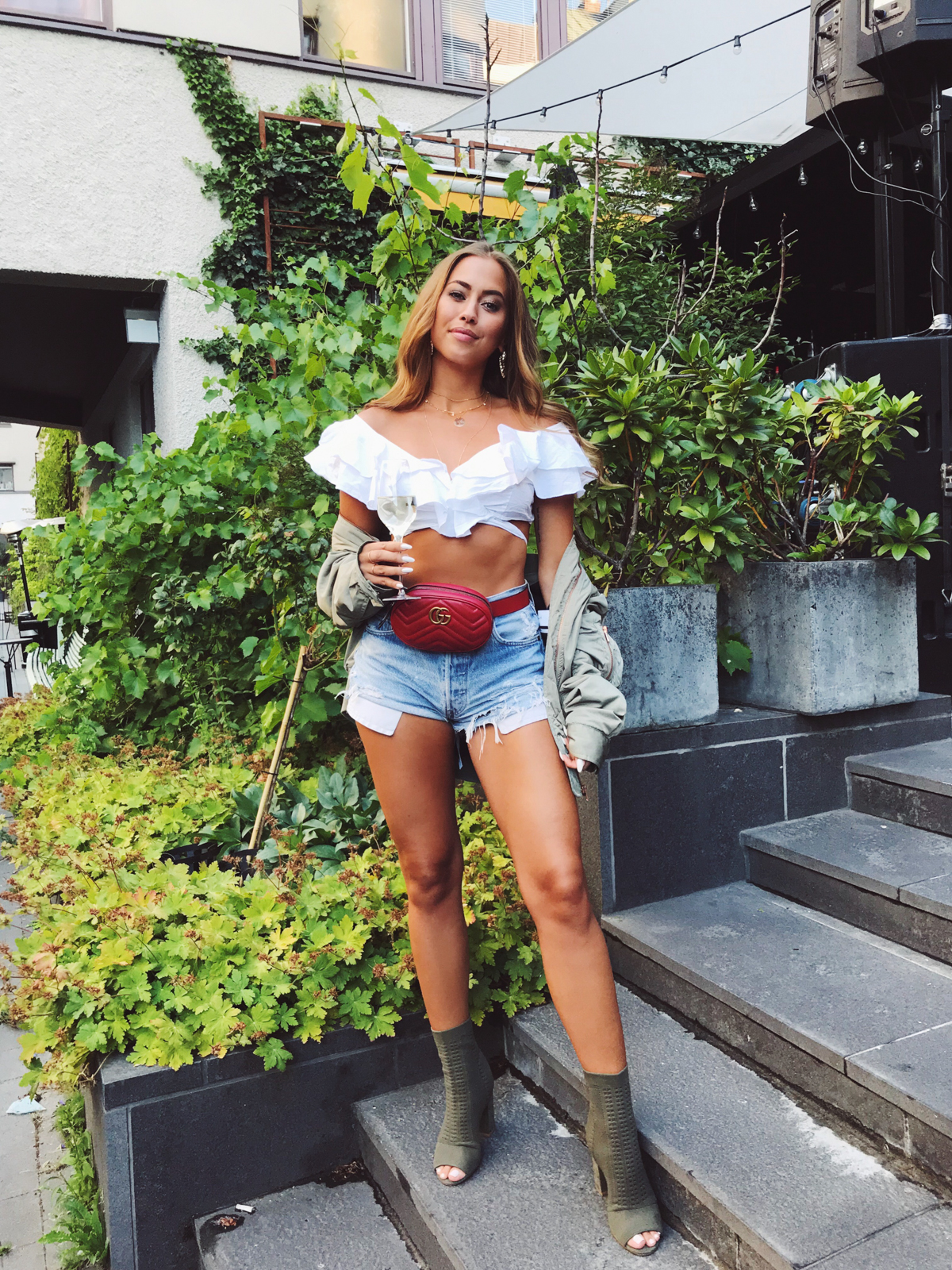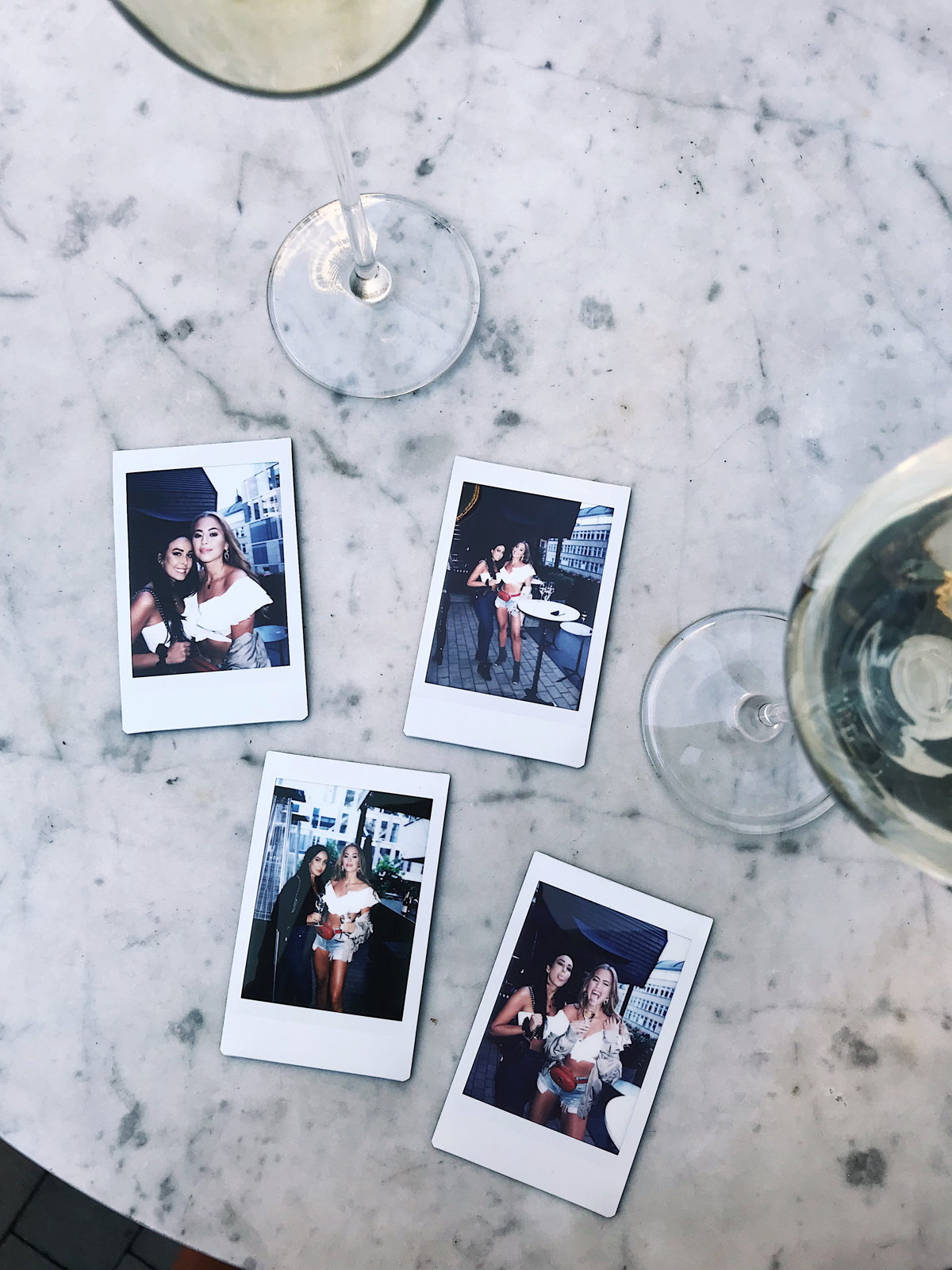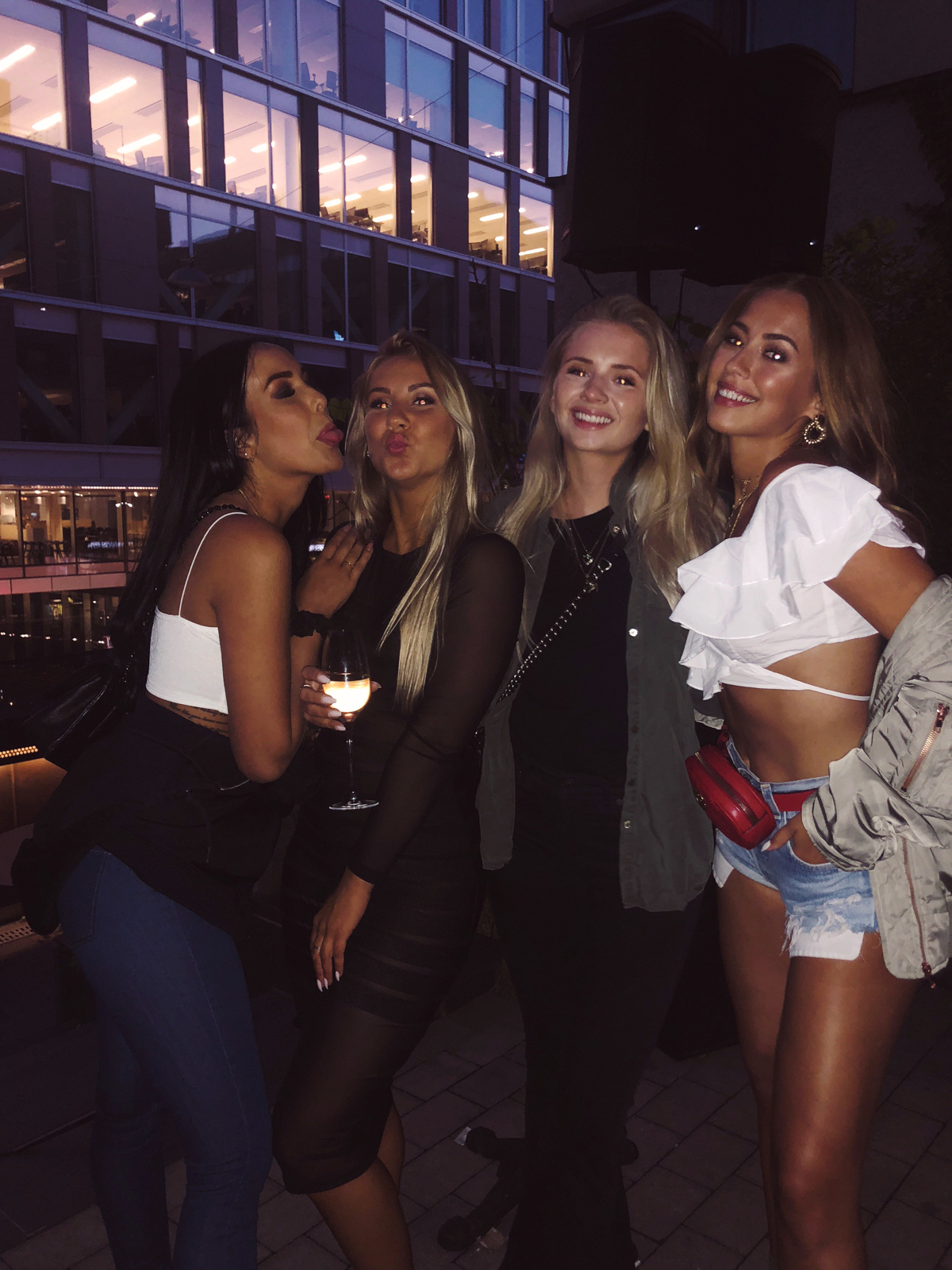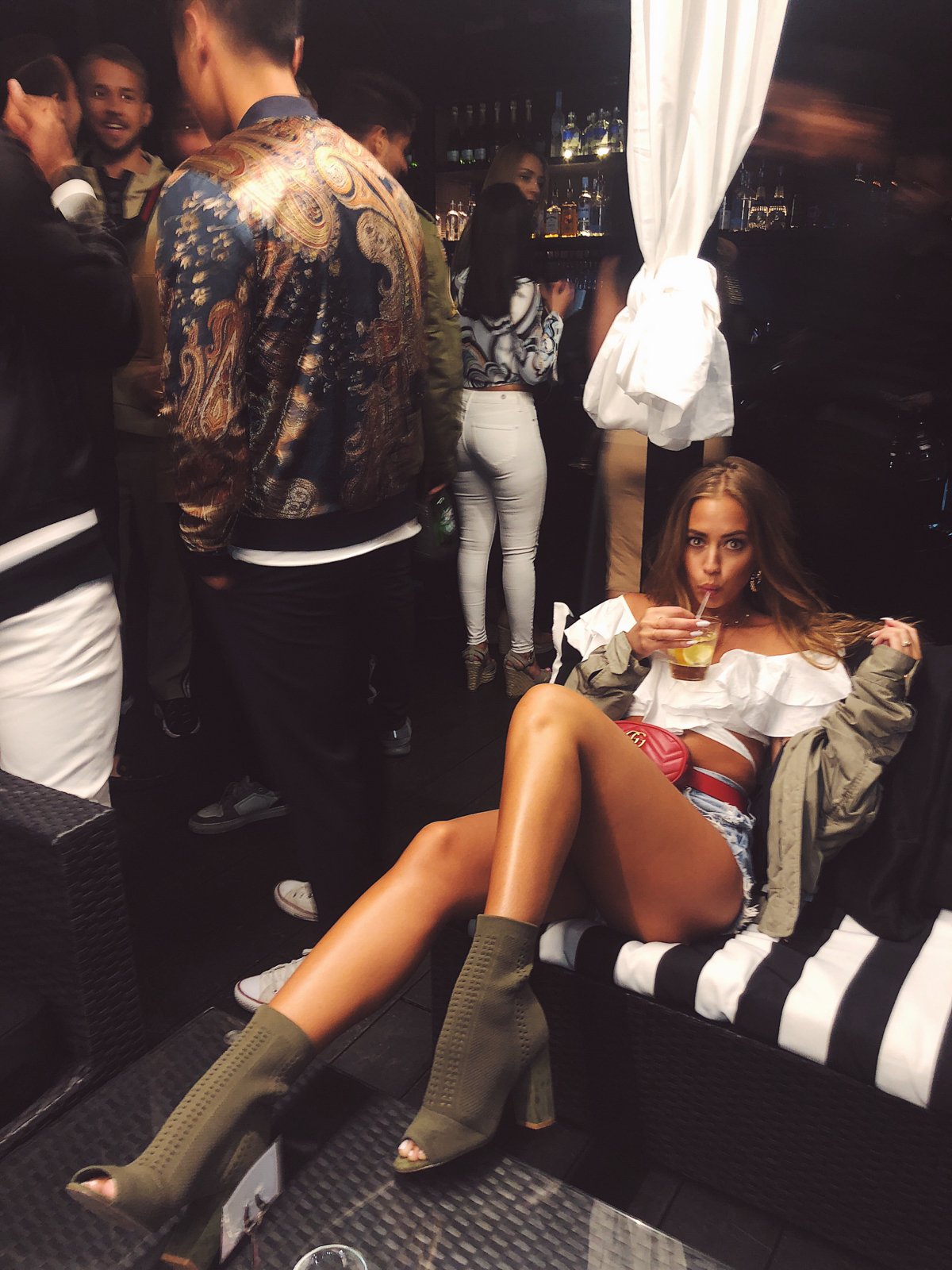 Last night celebrating Alexandra 
Hej bloggen! Jag och Aleks sitter på ballen med varsin laptop och jobbar. Om en timme ska vi röra oss hem till Dilay och hennes man för grillning med hela gänget. Det ska bli så mysigt. :-)
Igår var vi som sagt ute och firade Humlan som fyllt år! Vi åt middag ett gäng, drack lite vin och sedan stannade vi kvar och dansade. Jag fick dock svinont i fötterna redan vid ett så jag drog hem haha. Är inte van vid att gå i klackar längre… Kul kväll ändå! För den som undrar vad jag hade på mig så är både toppen och skorna gamla tyvärr, shorts från Levi's, jacka från Filippa K, väska från Gucci (älskar att ha magväska så smidigt hehe) och halsbanden med små stenar på är från Biancas kollektion för Guldfynd. Den runda brickan med mitt namn (på persiska) fick jag i present.
//  Hey guys! Aleks and I are sitting out on our balcony with our laptops. We're gonna head over to Dilay and her husband soon for some bbq with the whole crew. It's gonna be so cozy. :-)
Like I said we were out celebrating Alexandra's birthday yesterday! We had dinner, some wine and then we stayed and danced. My feet were killing me at 1 am already so I went home haha. I'm not used to walking in heels anymore… It was a fun night though! For those who wonder what I was wearing, both the top and shoes are old, shorts from Levi's, jacket from Filippa K, bag from Gucci and the necklaces with tiny stones on are from Bianca's collection for Guldfynd. The round plate with my name on (in Persian) was a gift.