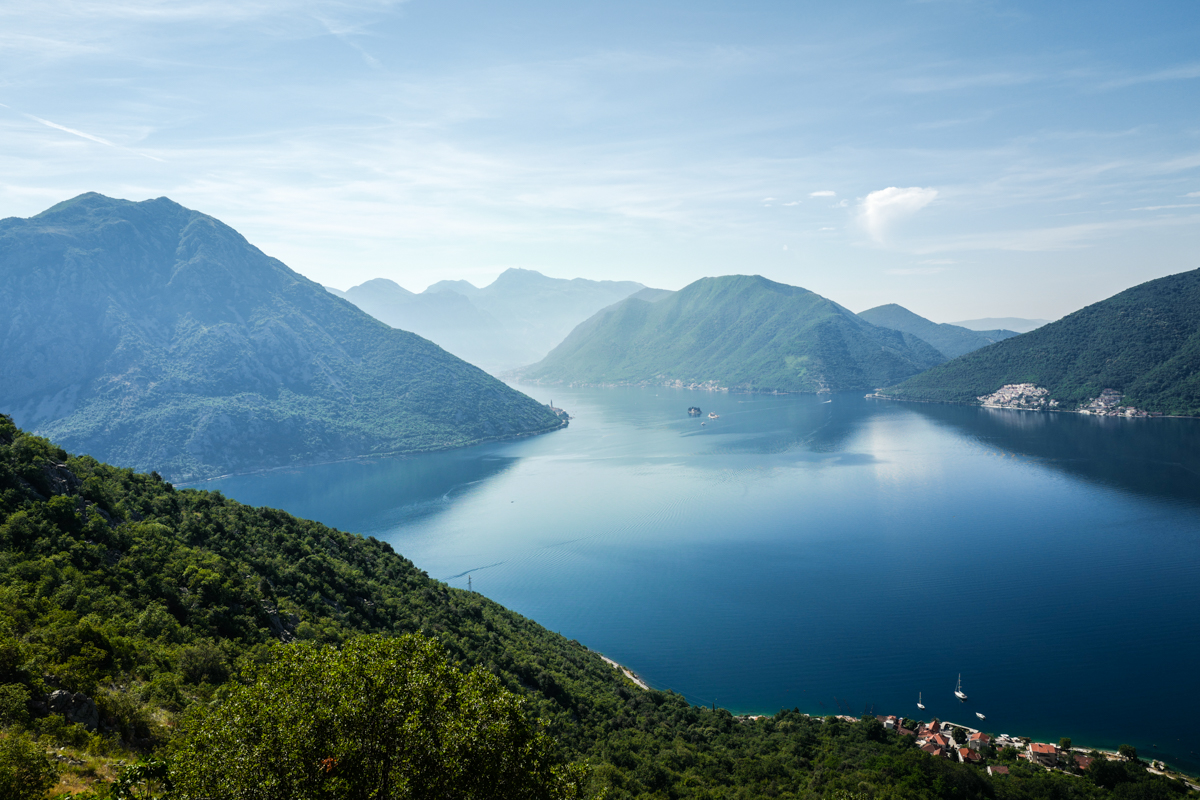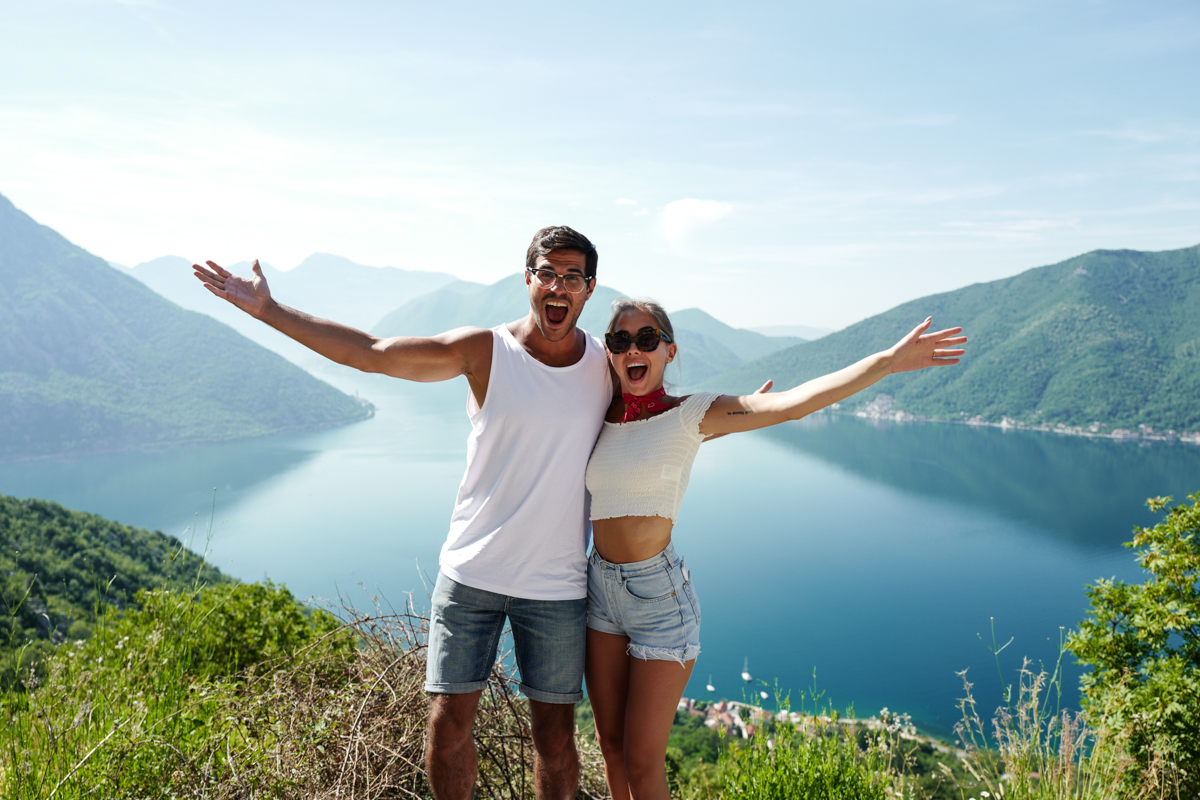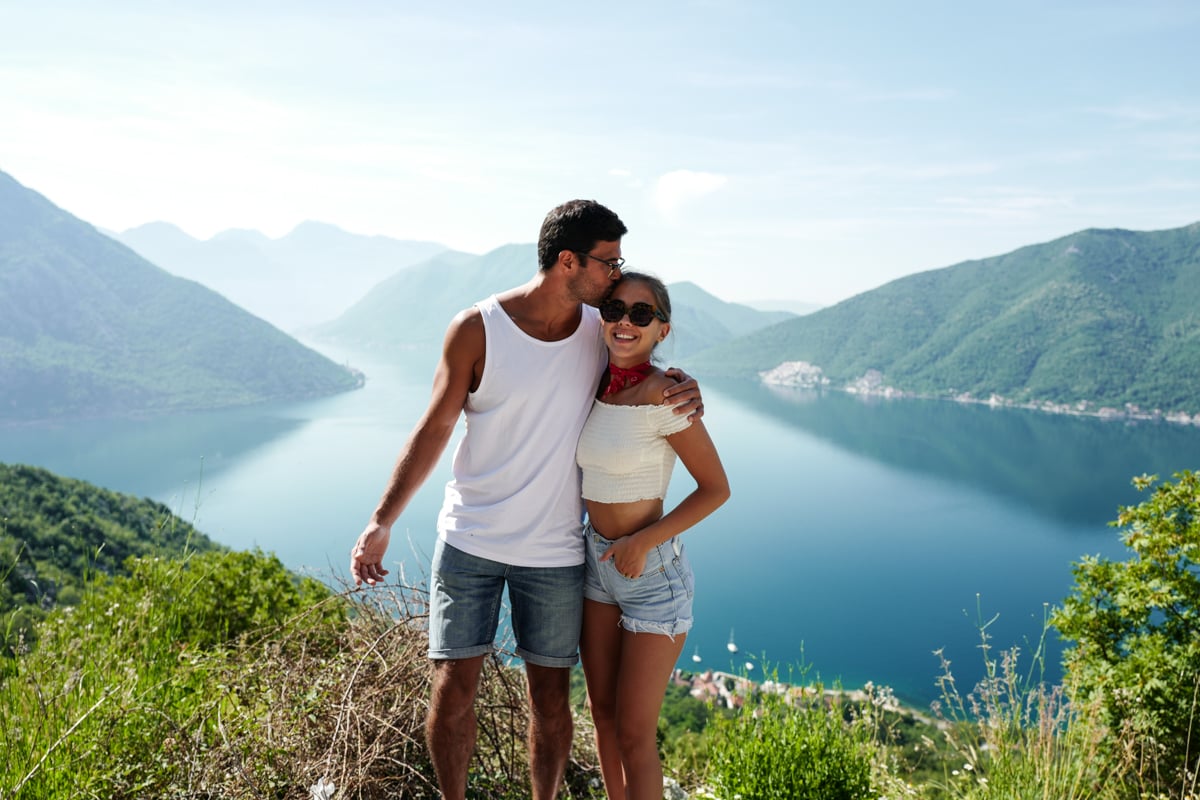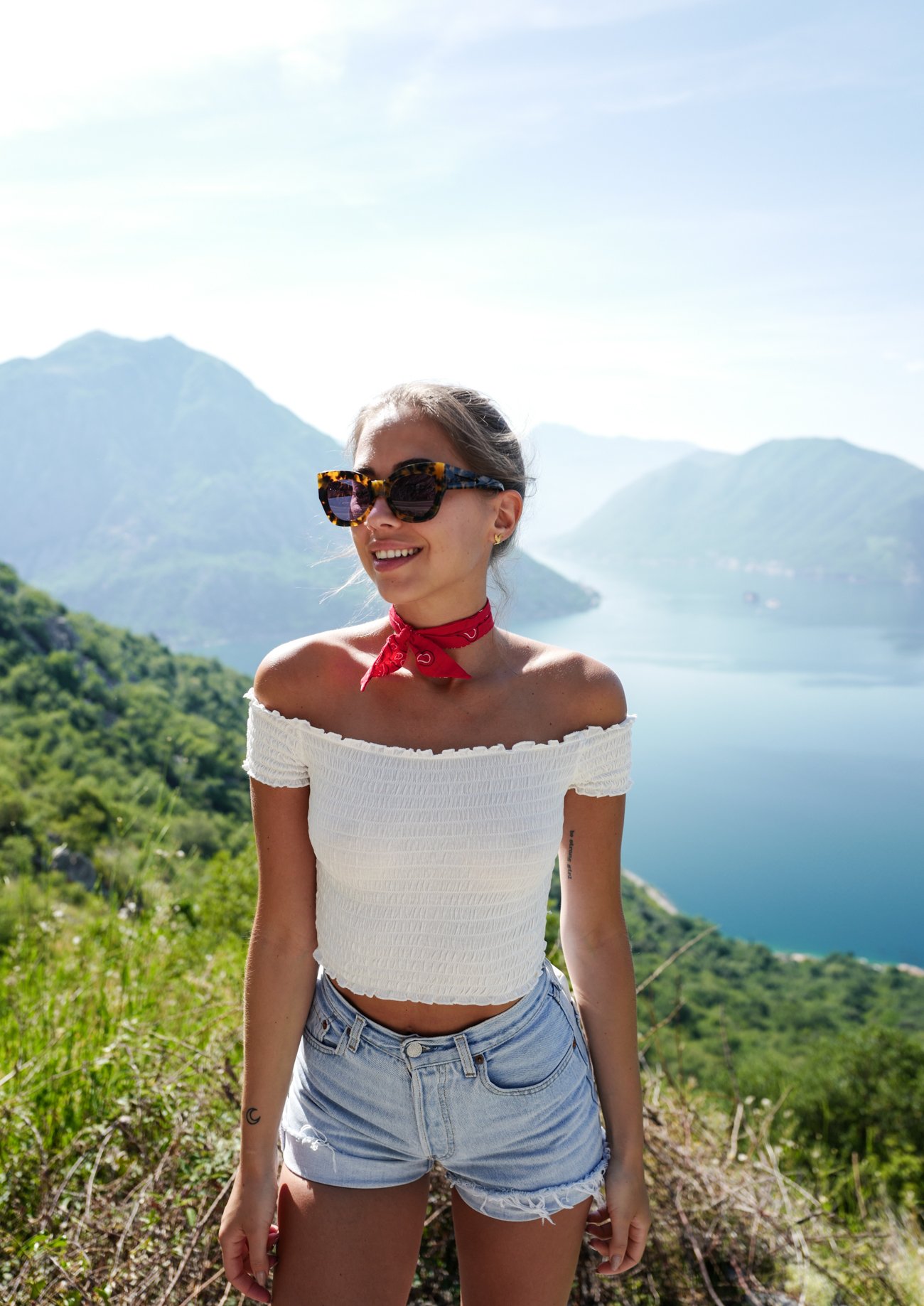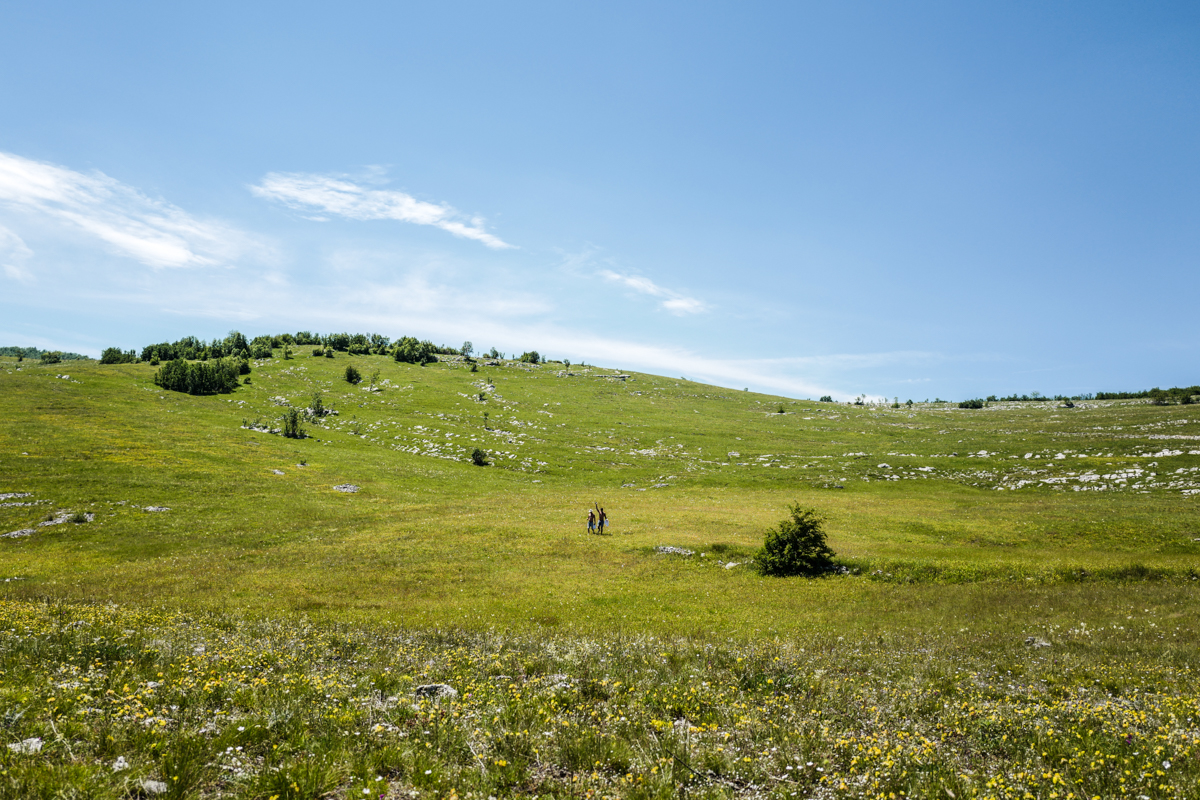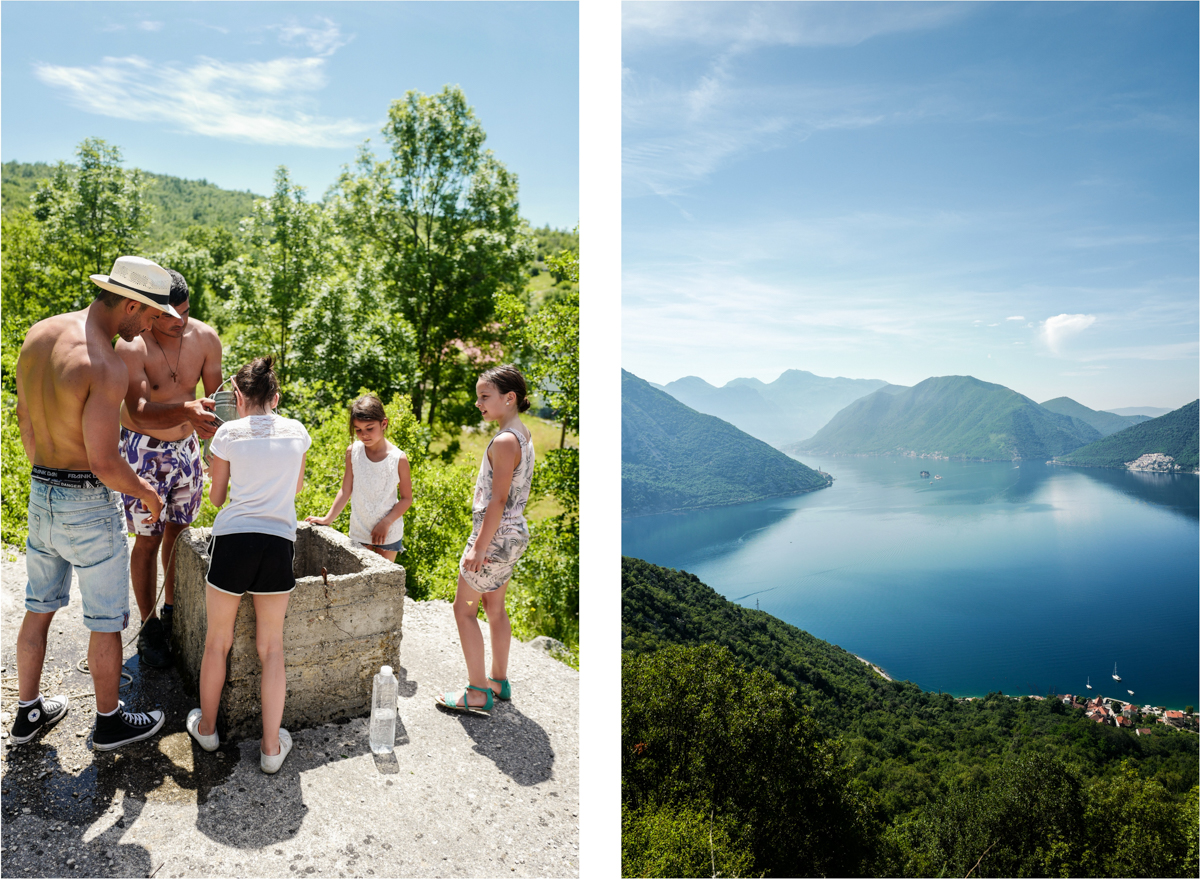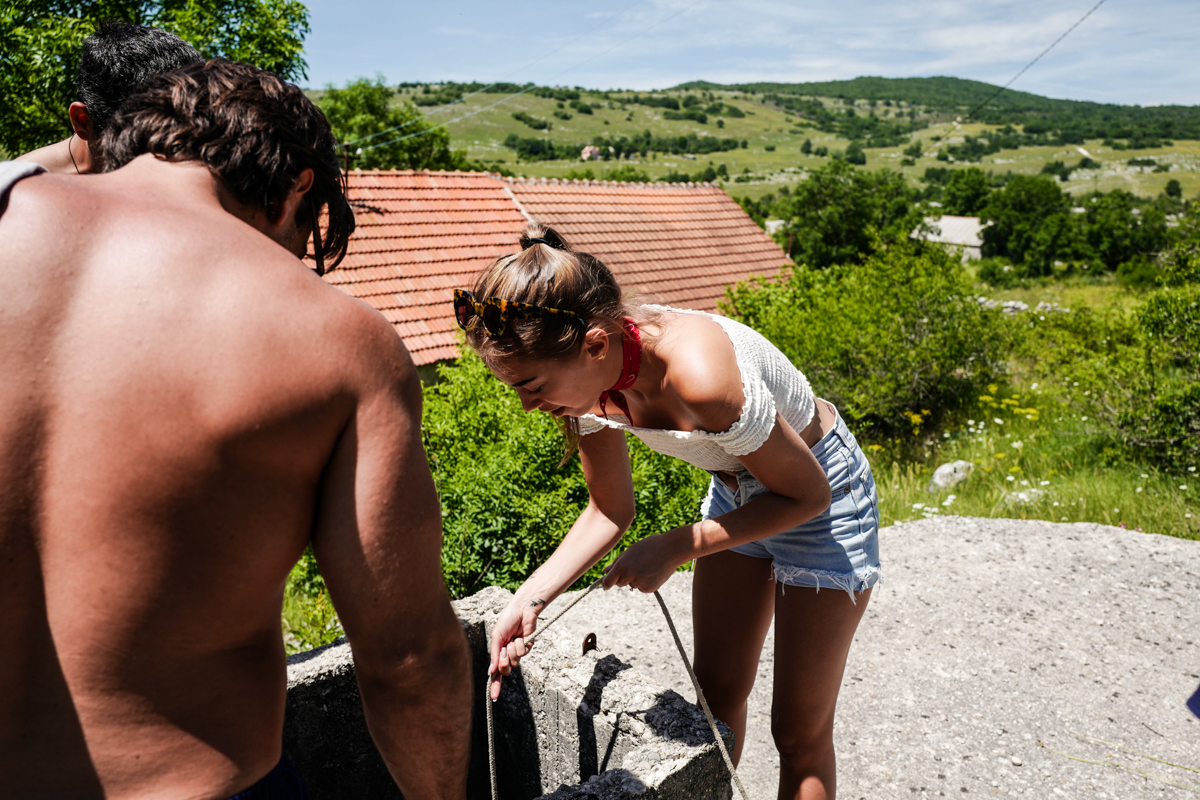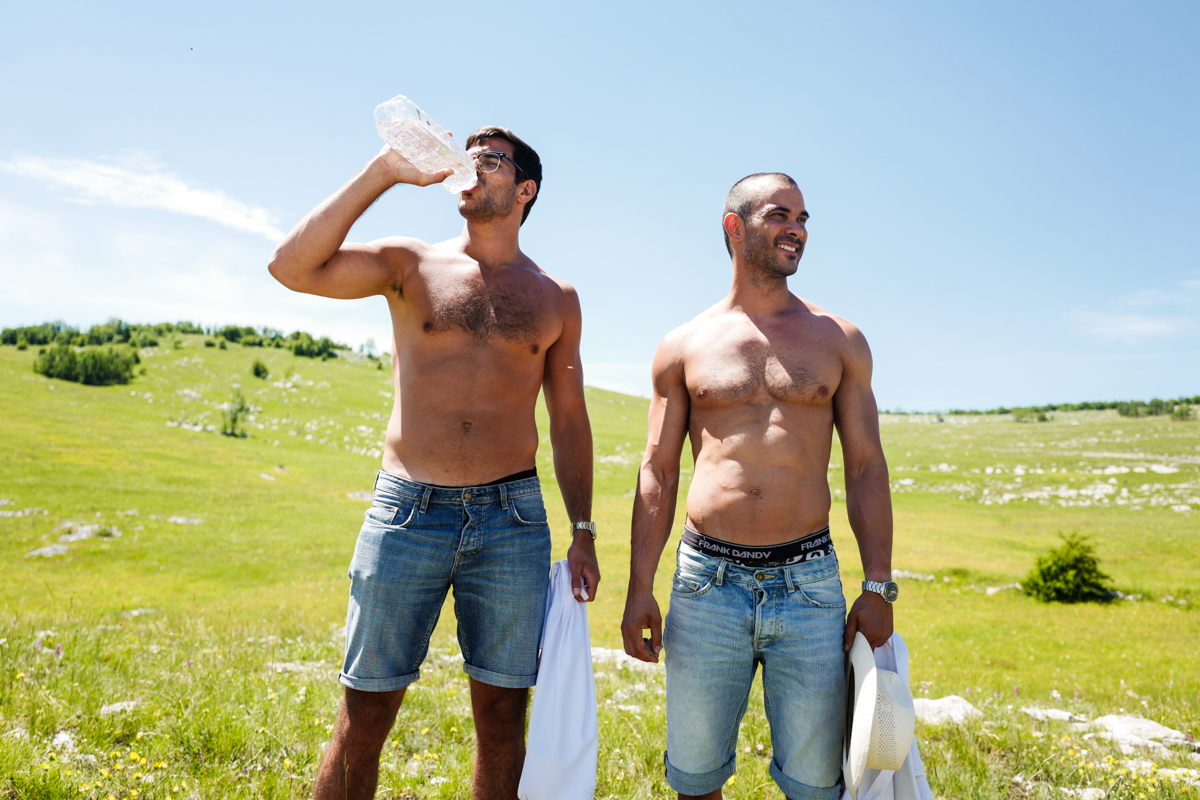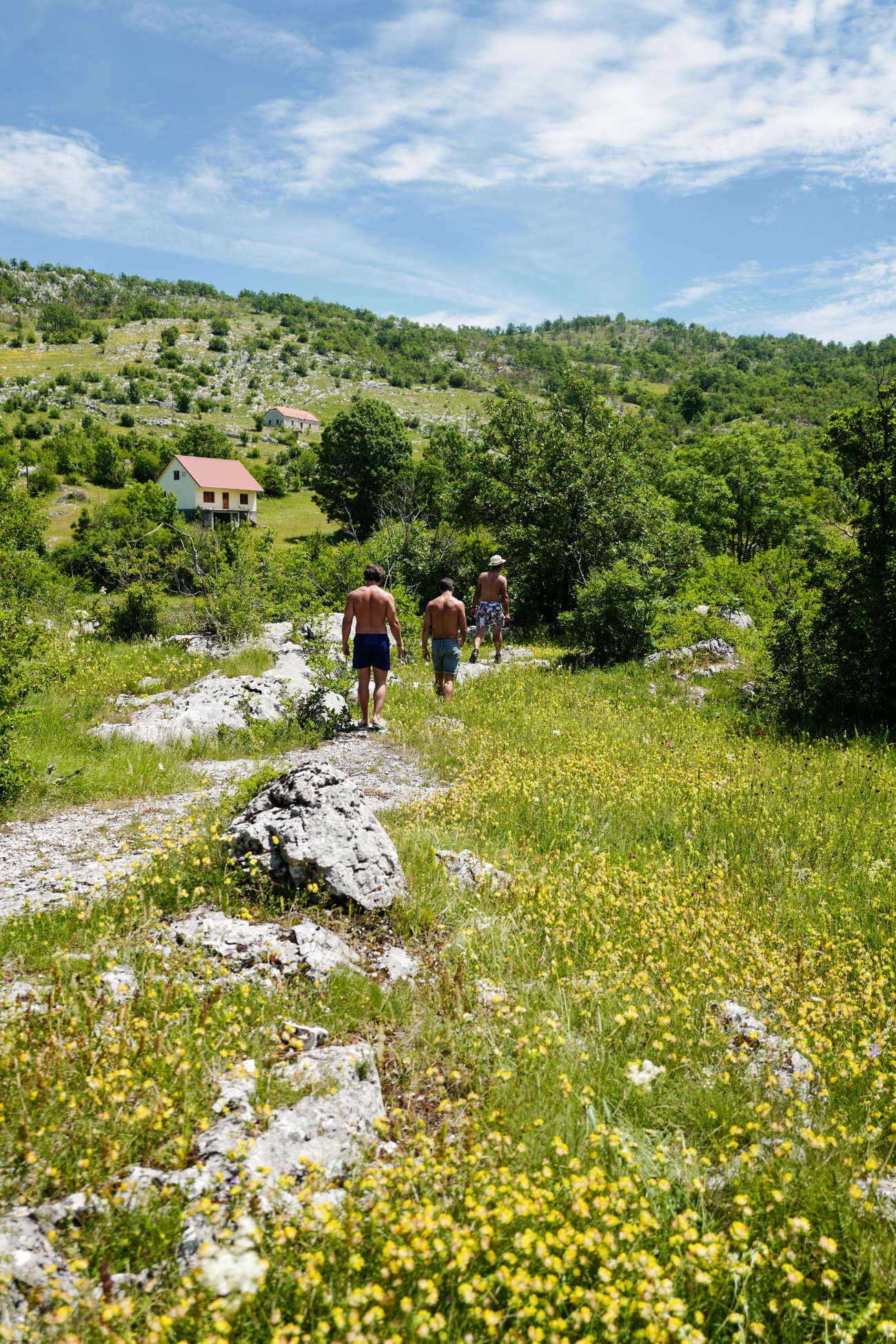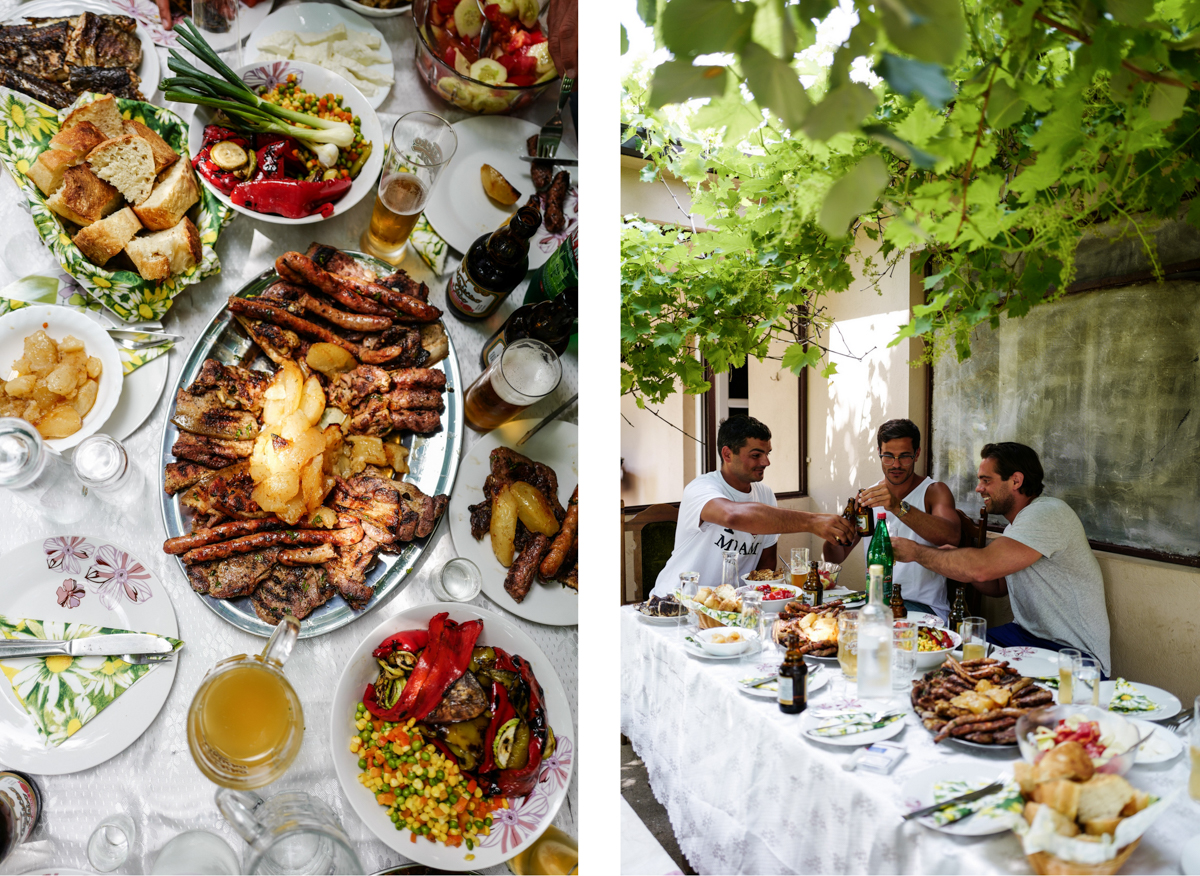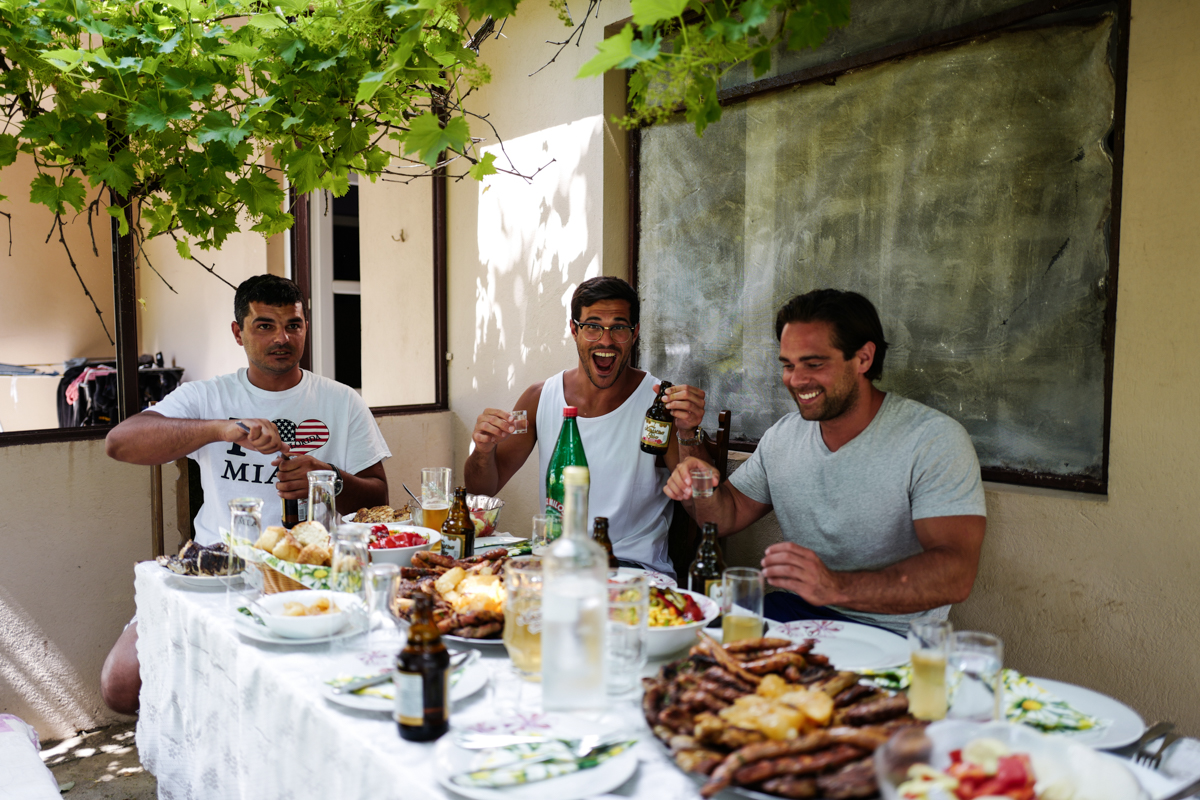 Amazing day in Montenegro with family! <3
En av dagarna i Montenegro klev vi upp tidigt för att åka iväg över dagen! Vi hoppade in i två bilar (jag och barnen tog med oss kuddar och fortsatte sova lite hehe) och började köra mot Nikšić, staden där Aleks och Dejans släktingar bor. Först gjorde vi ett stopp vid Bay of Kotor för att suga in den otroligt vackra utsikten, och sedan stannade vi en gång till för lite kaffe och så. "Rastade barnen" så att de skulle orka hålla sams en bit till. ;-)
Somnade igen och plötsligt var vi mitt ute i ingenstans, i sån vacker natur. Banjani är området där deras mamma och familj växte upp. Både Aleks och hans bror är födda i Sverige men somrarna tillbringades i Banjani där de vallade får och kor. Har hört en hel del historier från den tiden så det var himla kul att besöka stället! De själva har inte varit där på 15-20 år så det var ett känslosamt besök. Där hängde vi en bra stund, drack vatten ur brunnen, försökte kika in i deras gamla hus (som nu står tomt) och gick runt och lyssnade på deras historier. Och så nös jag ihjäl mig, aldrig varit med om så mycket pollen haha.
När det närmade sig lunch hoppade vi in i bilarna igen och körde in mot Nikšić och så började matfesten! Vi hoppade från hus till hus och överallt bjöds det på massa gott. Så himla kul att träffa alla igen också. En del av dem har kommit upp till Stockholm men de flesta har jag inte träffat sedan jag var nere första gången för några år sedan. Redan då kände jag mig så välkommen. Som att jag var familj. <3
// One of the days in Montenegro, we got up early to go away for the day! We got into two cars (me and the kids brought pillows with us and continued sleeping hehe) and started driving towards Nikšić, the city where Aleks and Dejans family lives. First we did a stop at Bay of Kotor to enjoy the amazing view, and then we stopped one more time for some coffee etc. "Walked the kids" so that they could get along a little bit longer. ;-)
I fell asleep again and suddenly we were in the middle of nowhere, in the most beautiful nature. Banjani is the region where their mother and family grew up. Both Aleks and his brother are born in Sweden but they spent the summers in Banjani herding sheep and cows. I've heard lots of story from that time so it was really fun to visit the place! They hadn't been there for 15-20 years so it was an emotional visit. We stayed there for a while, drank water from the well, tried to look into their old house (which is empty now) and walked around and listened to their stories. And I sneezed like hell, I've never experienced that much pollen haha. 
Around lunch time we got back into our cars and drove into Nikšić and then the food party started! We jumped from house to house and everywhere they served lots of delicious food. It was so good to see everyone again. Some of them have been to Stockholm, but I haven't seen most of them since I was there the first time a couple of years ago. I felt so welcome back then already. Like I was family. <3