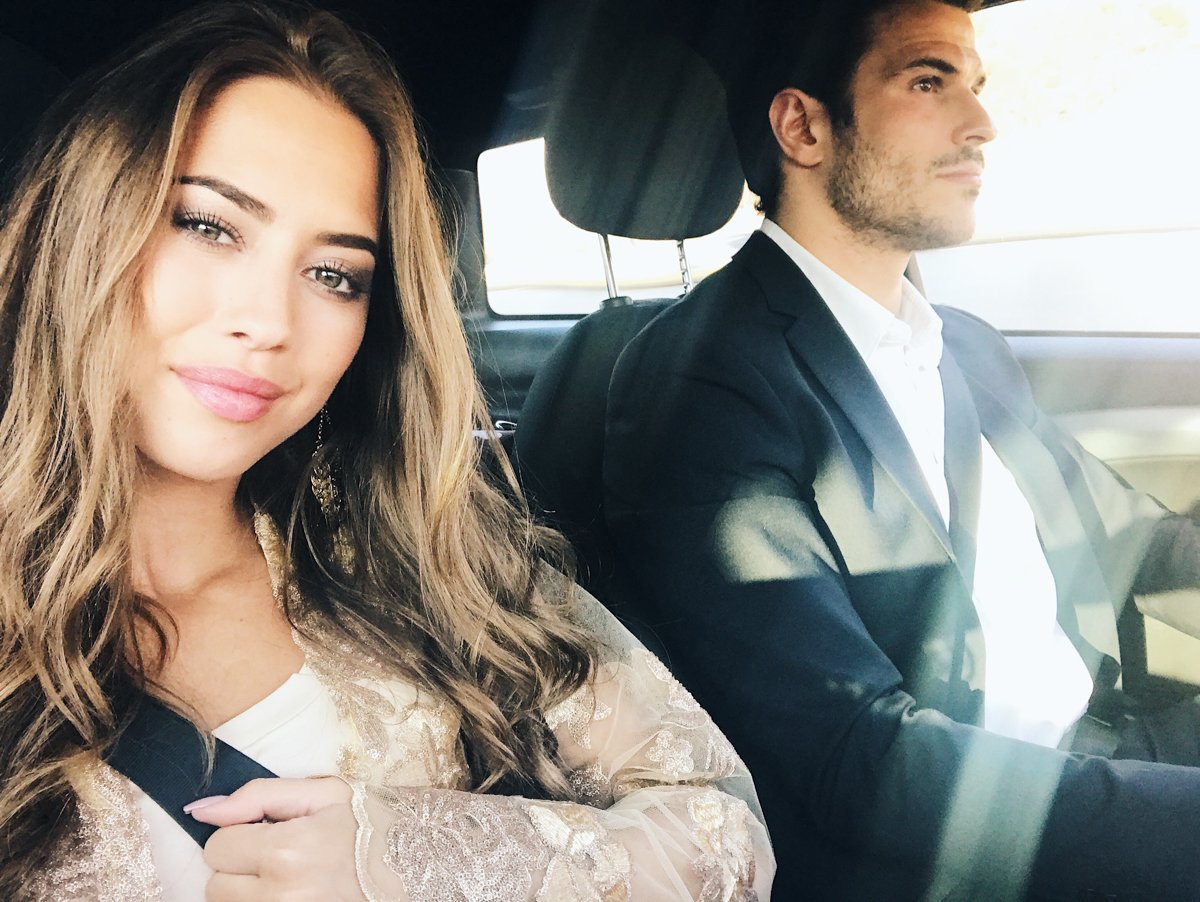 Igårkväll var det dags för Dilay och Özgurs hennafest! Efter jobbet gjorde vi oss i ordning, Aleks hoppade i en kostym och jag tog på mig en kurdisk klänning som Dilay sytt upp åt mig. Sedan hoppade vi in i bilen och körde ut till Södertälje!
// Last night it was time for Dilay and Özgur's henna party! Aleks put on a suit and I put on a Kurdish dress that Dilay got me. Then we got in the car and went out to Södertälje!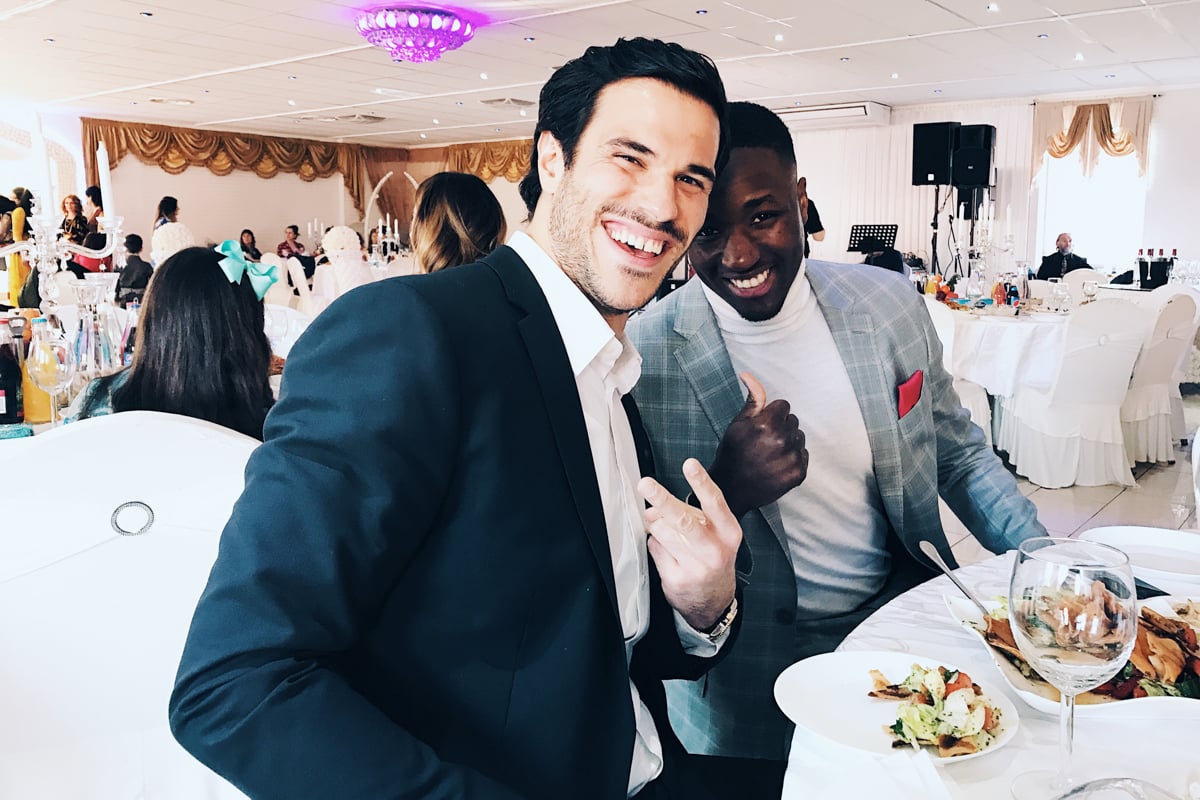 När vi kom fram så bjöds det på fantastiskt god meze medan vi väntade in det blivande brudparet. Mina stiliga bordsgrannar!
// When we got there, we had delicious meze while waiting for the bridal couple. I sat next to these handsome guys!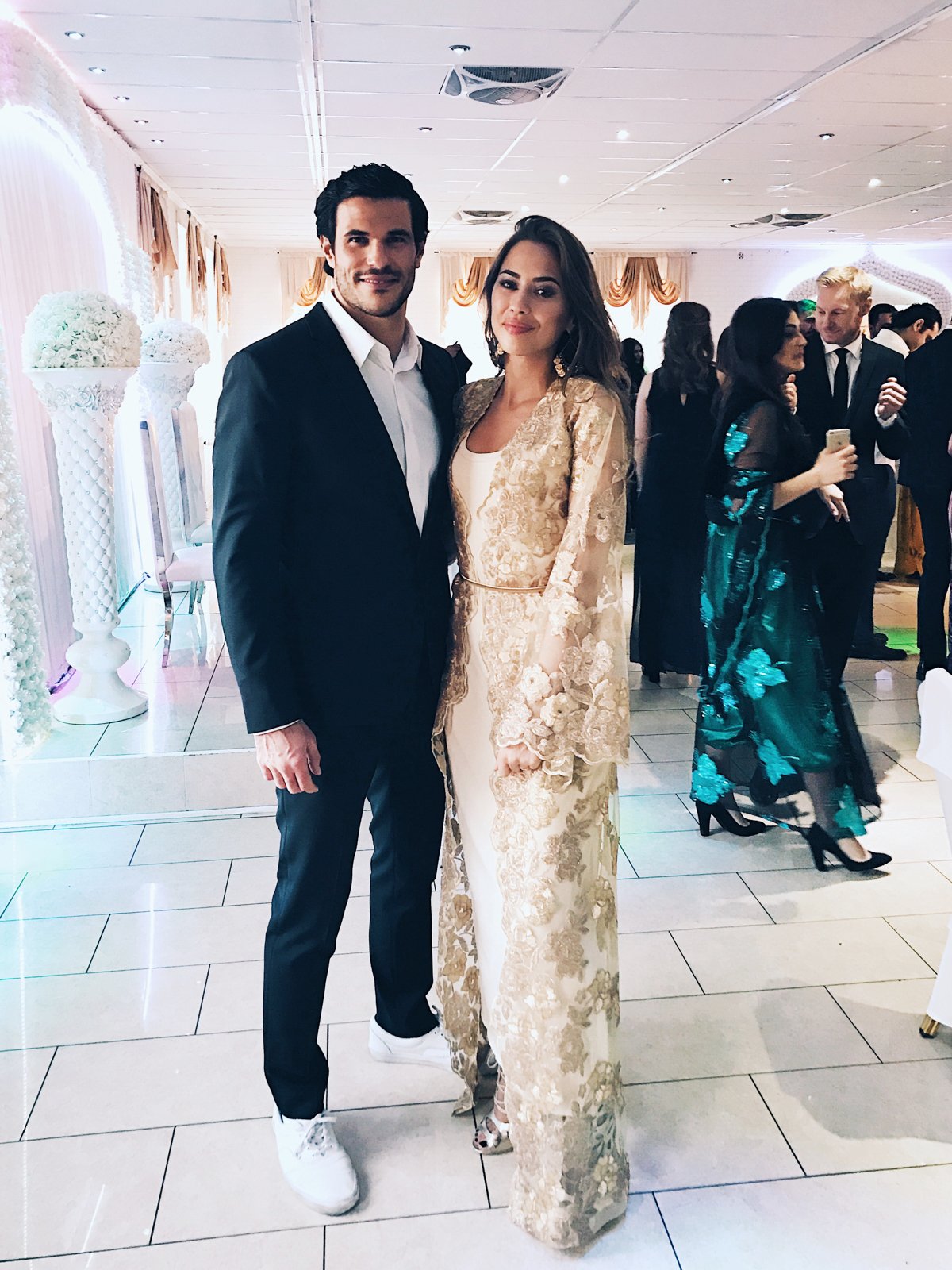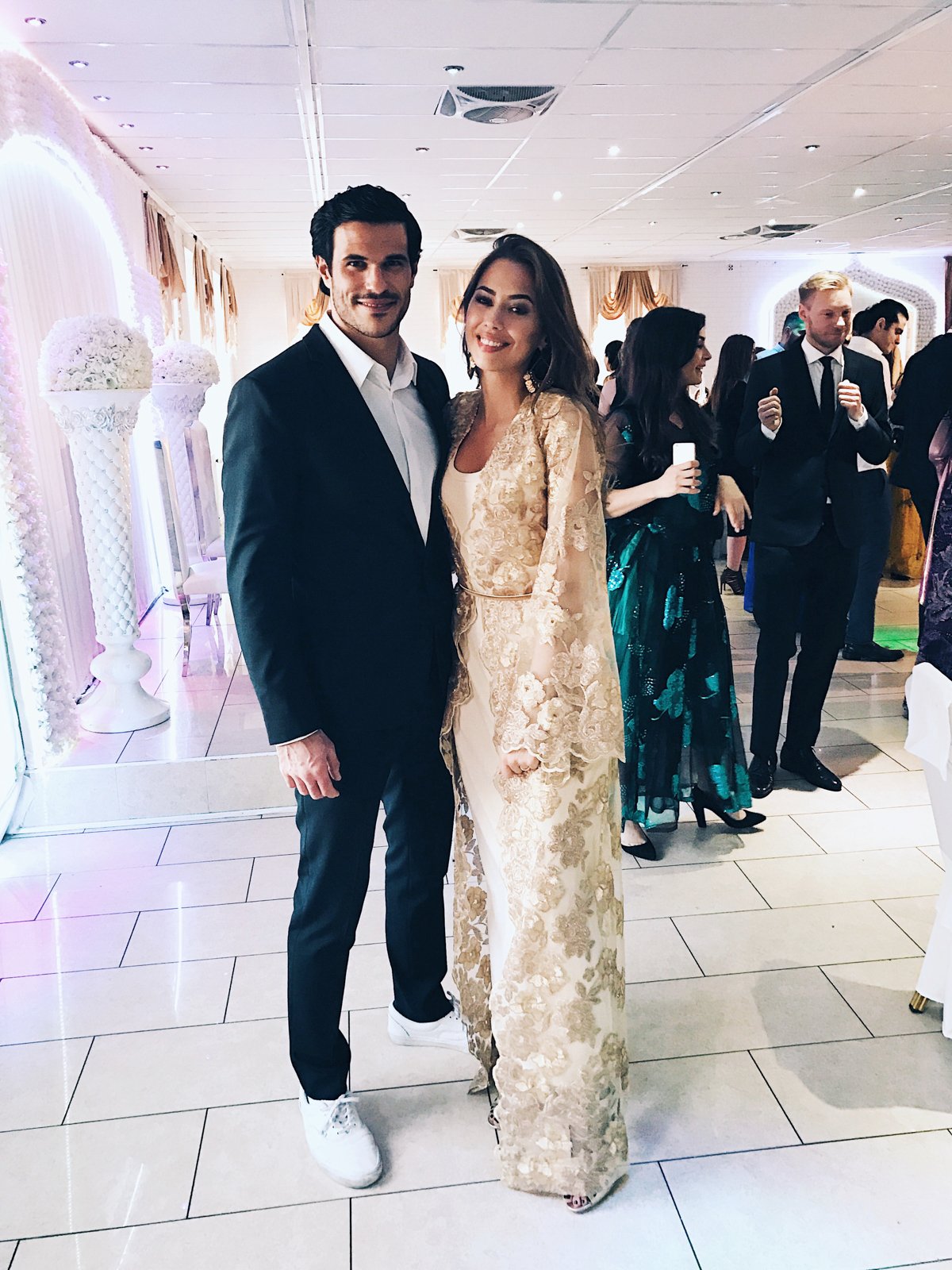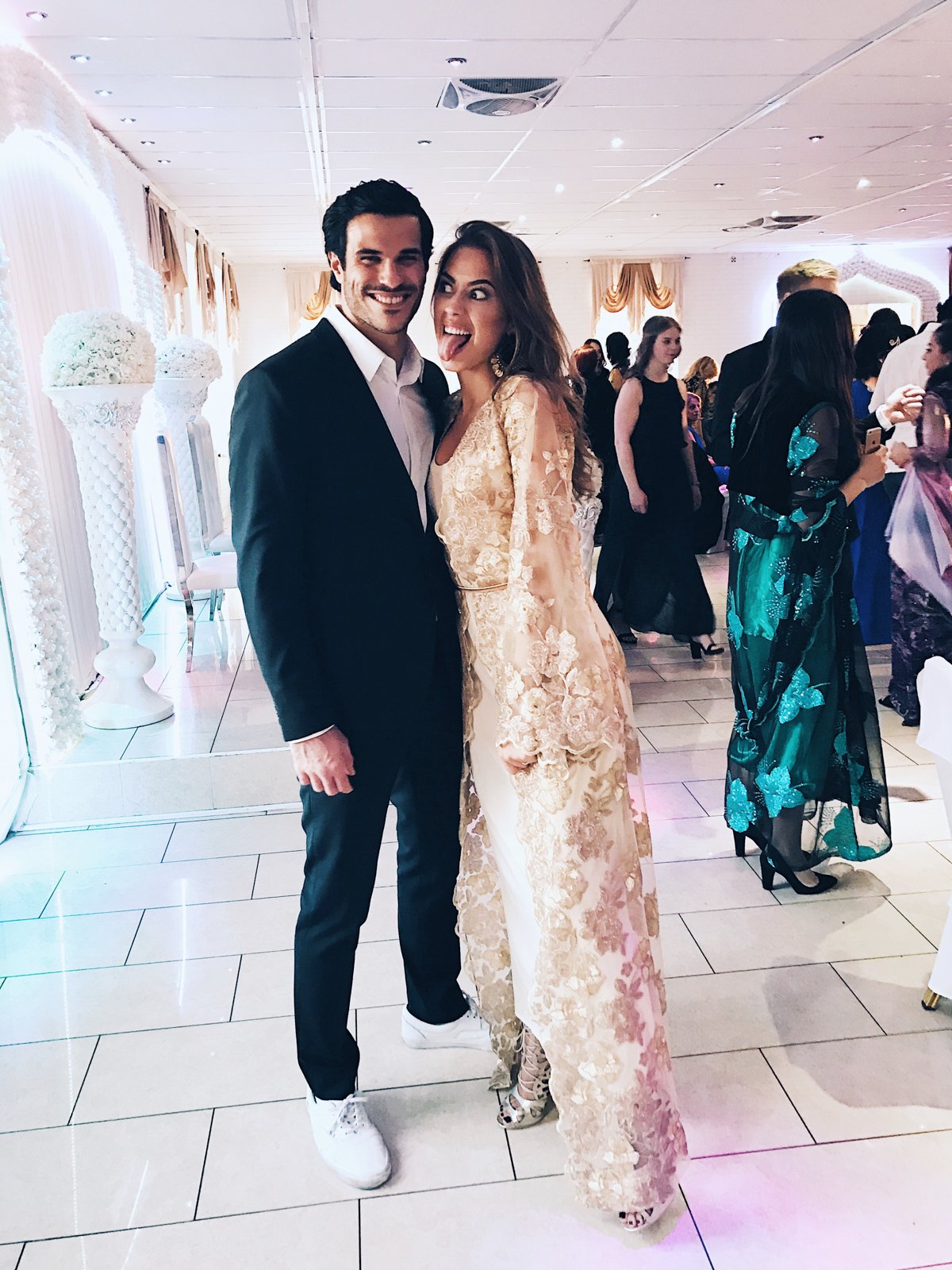 Min blivande man och jag! Kände mig faktiskt väldigt fin i klänningen, även om det var lite ovant att gå runt så hehe. Körde guld all the way med guldiga skor, guldigt skärp och guldiga örhängen. :-)
// My soon-to-be husband and I! I actually felt really pretty in this dress, even though it felt a bit different hehe. I went for gold all the way with golden shoes, golden belt and golden earrings. :-)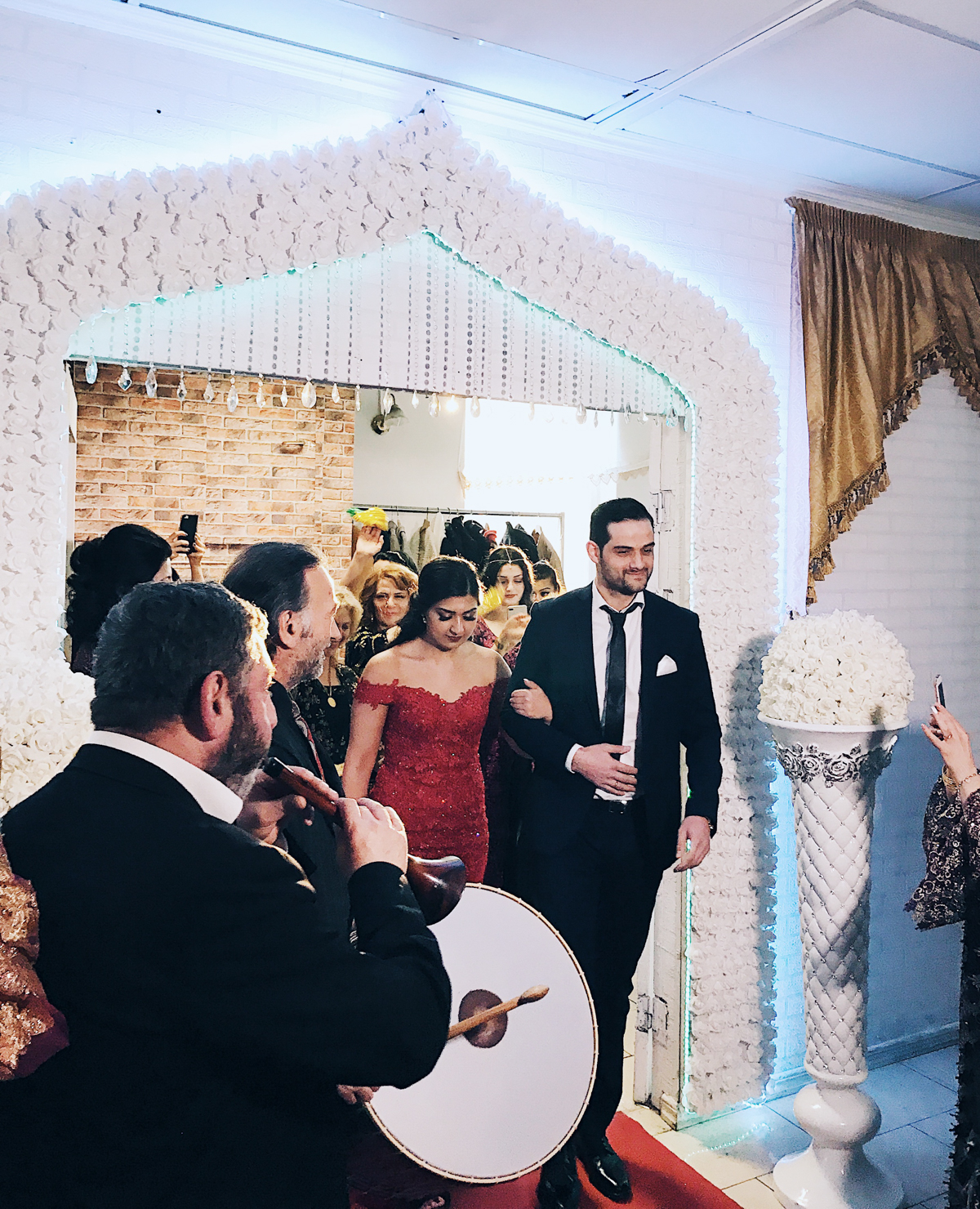 Sen kom dem, det stiliga paret! Om jag inte har helt fel så är traditionen att hennafesten endast är för bruden, men de ville ha det tillsammans vilket jag tycker var kul.
Dilay var SÅ vacker i sin röda klänning. Wow. Blev helt tårögd när jag såg henne. Min älskade fina Dilay. <3
// Then they arrived, the gorgeous couple! If I'm not mistaking now, the tradition is that the henna party is for the bride only. But they decided to have the party together which I think was fun.
Dilay was SO beautiful in her red dress. Wow. I almost cried when I saw her. My dear Dilay. <3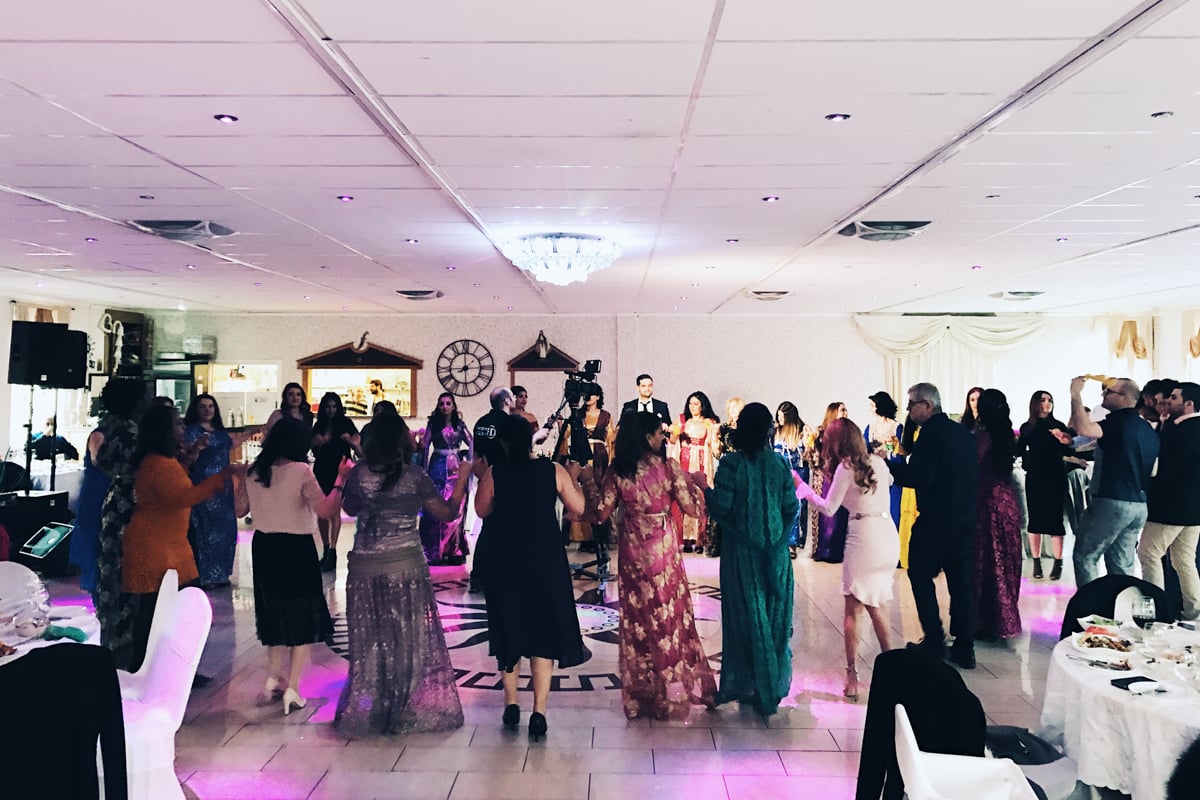 Sen skulle det dansas! MASSOR. Jag orkade typ bara en dans/låt (vilket var typ 20 minuter av samma steg, runt runt runt hehe) sedan gjorde mina fötter ont. High five till alla som orkade dansa hela kvällen!
// Then it was time for dancing! LOTS of dancing. I only did like one dance/song (which was 20 minutes of the same steps, round and round hehe) and then my feet hurt. High five to all who managed to dance all night!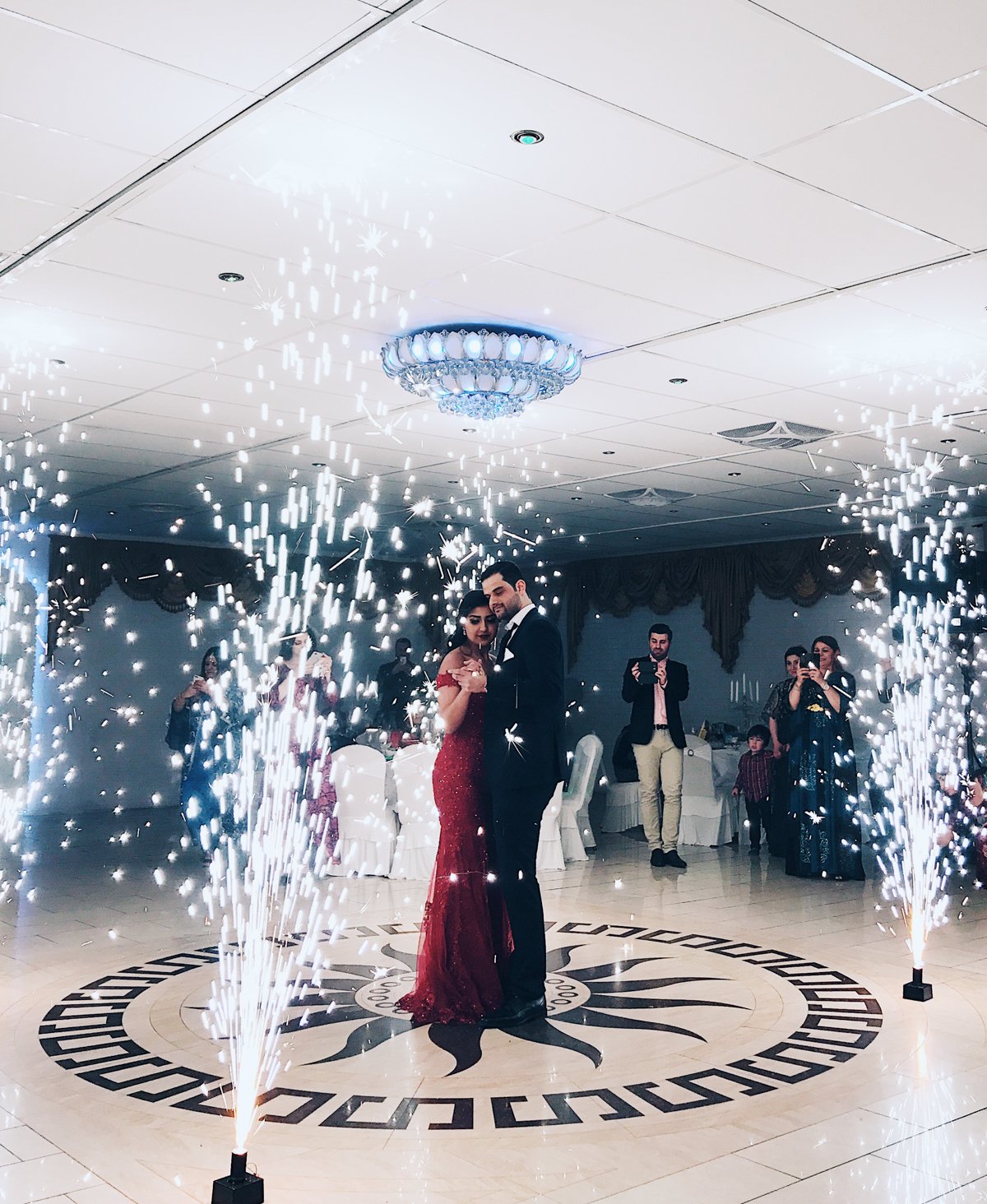 Och så en dans för bara brudparet. <3
// And then a dance for the bridal couple only. <3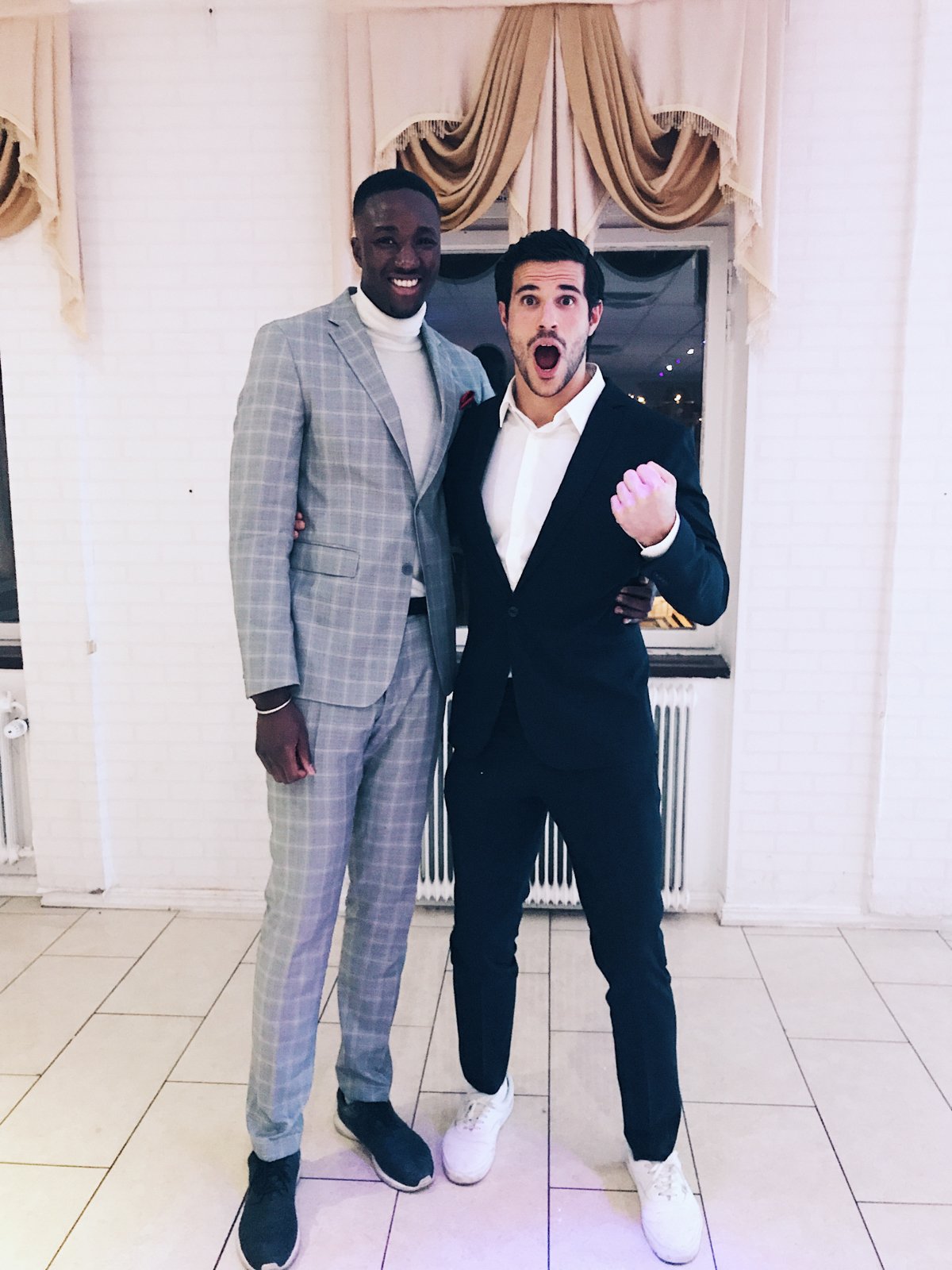 Lamin och Aleks! Jag lärde känna Lamin i 7an, men det var inte förrän vi lämnade tonåren bakom oss som vi blev bra vänner. Sån himla fin och snäll kille, så glad över att ha en vän som honom.
// Lamin and Aleks! I got to know Lamin in 7th grade, but it wasn't until we left our teenage lives behind us that we became good friends. He's such a sweet and kind guy, I'm so happy to have a friend like him.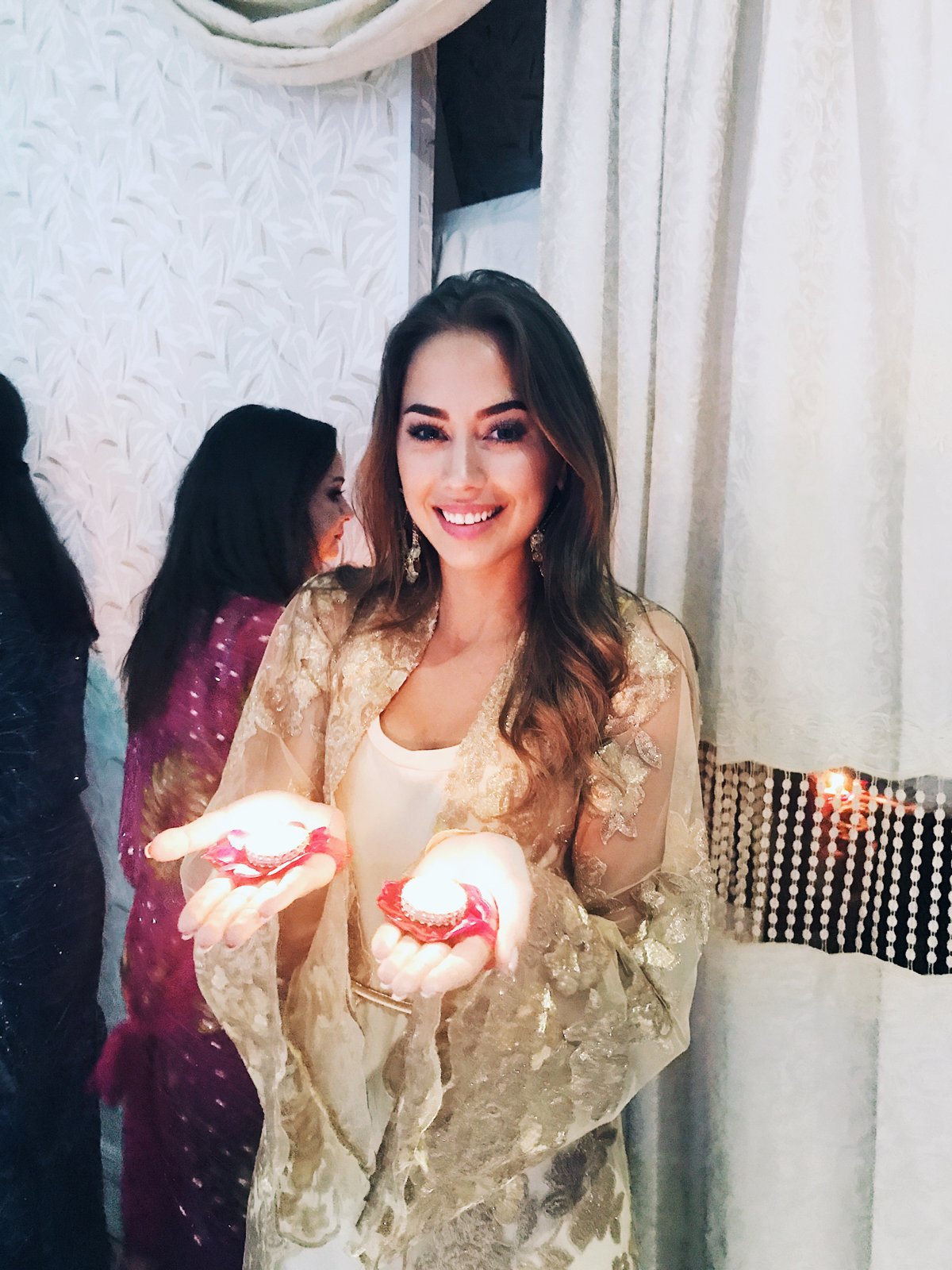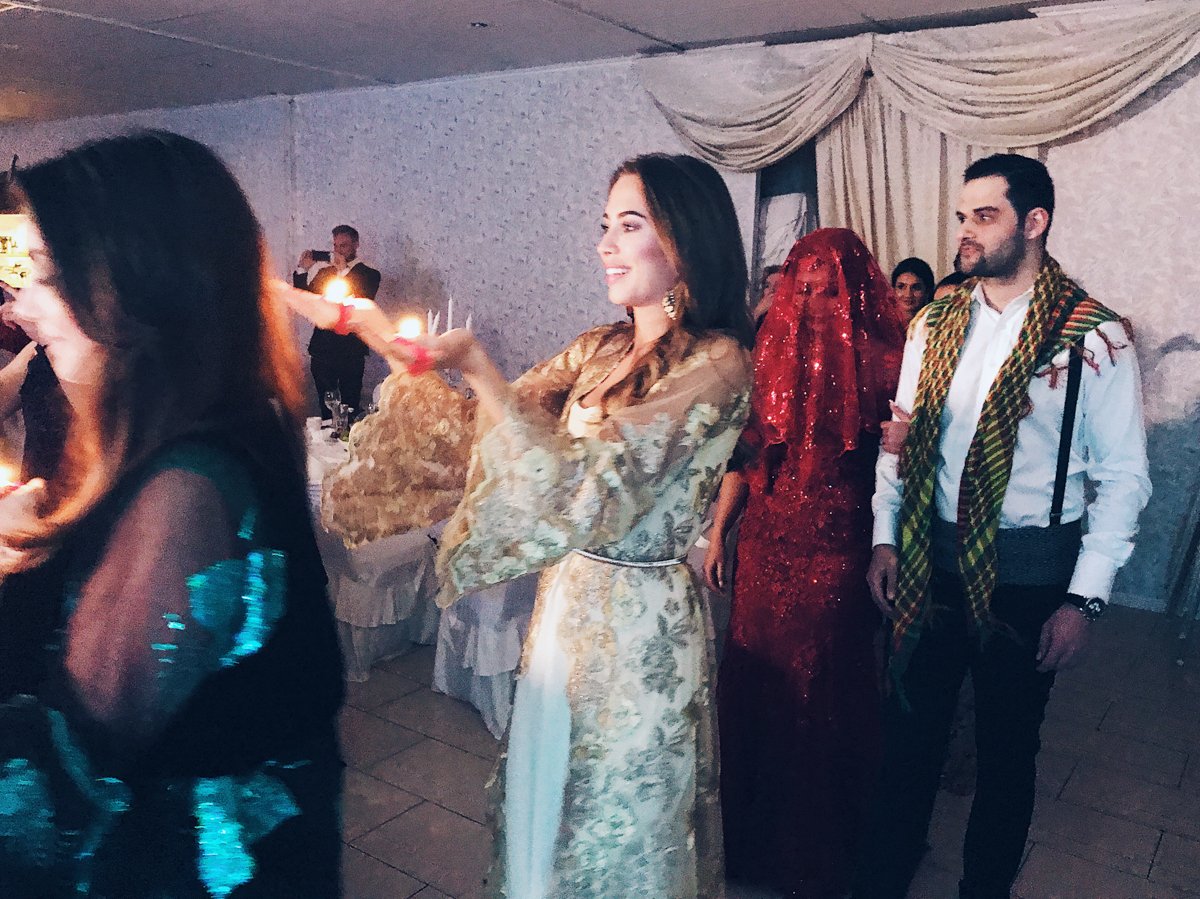 Dags för henna! Vi eskorterade brudparet in till mitten där de satt ner på stolar och fick henna av brudgummens mamma medan vi gick runt och runt med ljus i händerna. Jag kan ju säga såhär, det var ju inte lätt att hålla ljusen levande haha. Fan vad vi kämpade.
// Henna time! We escorted the couple into the middle, they sat down on two chairs and got henna from the grooms mom while we walked around them with lit candles in our hands. Let me tell you this, it was not easy to keep those candles burning haha. Damn we struggled so hard.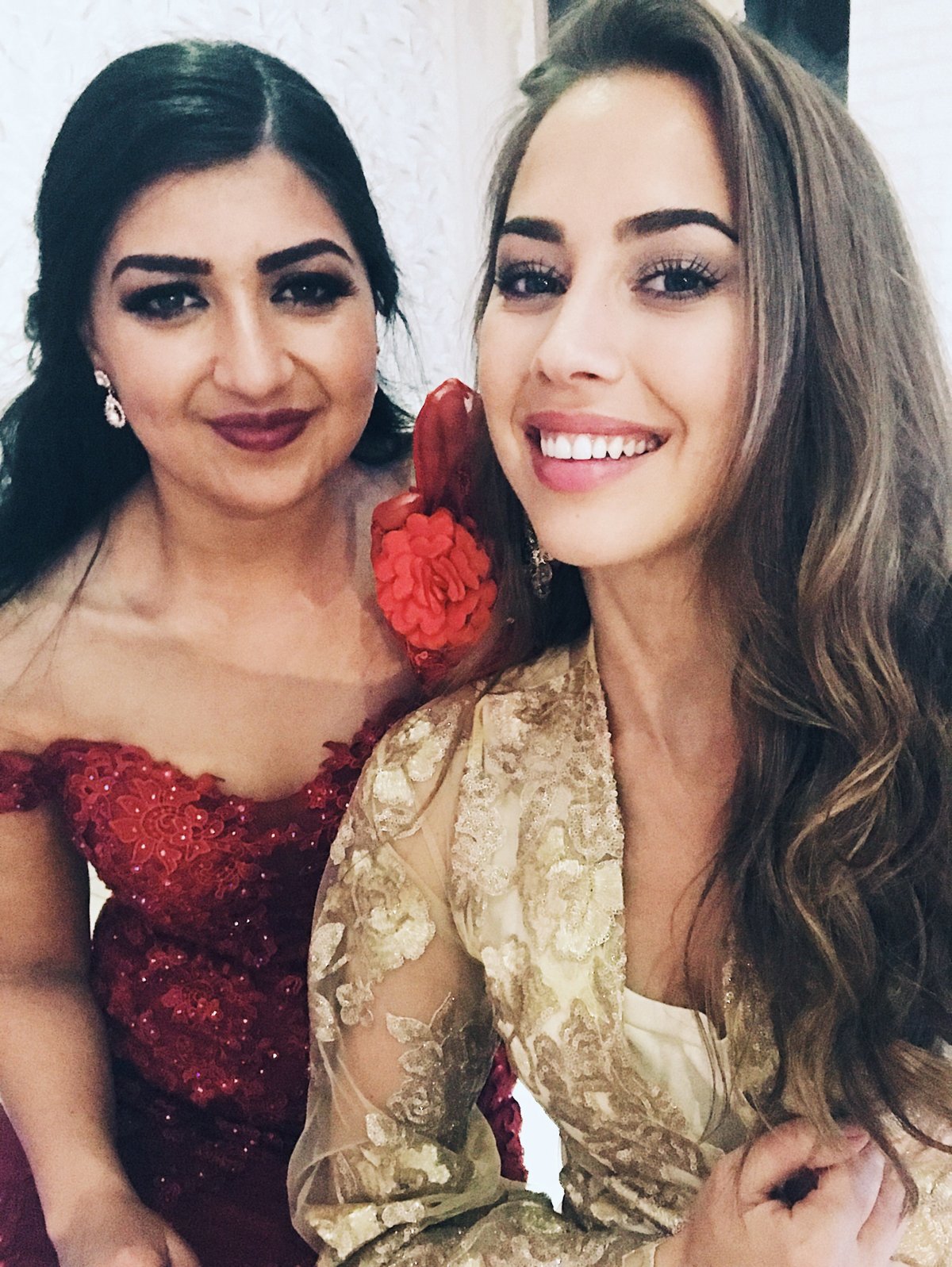 Min älskade vän och jag! TACK DILAY för att jag fått vara din vän i dessa 15 år. Jag hoppas vi är vänner tills vi dör.
// My dearest friend and I! THANK YOU DILAY for being my friend for 15 years. I hope we'll be friends until we die.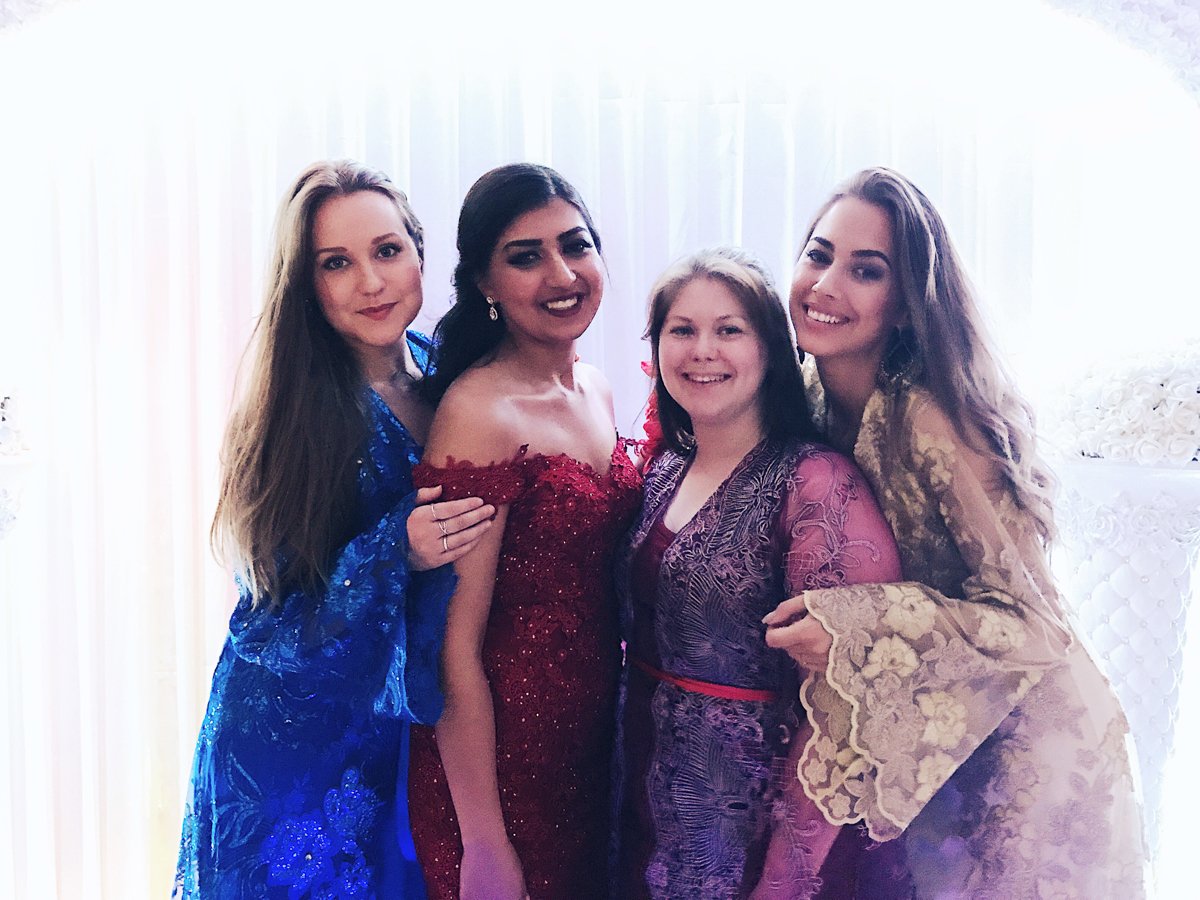 Min familj. Finner inga ord för hur mycket jag älskar dessa tjejer! <3
Nu laddar vi upp inför måndag då Dilay och Özz blir man och fru. Vi ska bara fira Nadia's födelsedag först (med tapas och sangria ikväll!) Puss bloggen, hoppas ni har en bra helg!
// My family. Words can't describe how much I love these girls! <3
Now we're getting ready for Monday when Dilay and Özz becomes husband and wife. We're just gonna celebrate Nadia's birthday first (with tapas and sangria tonight!) Kisses to you guys, hope you're having a nice weekend!