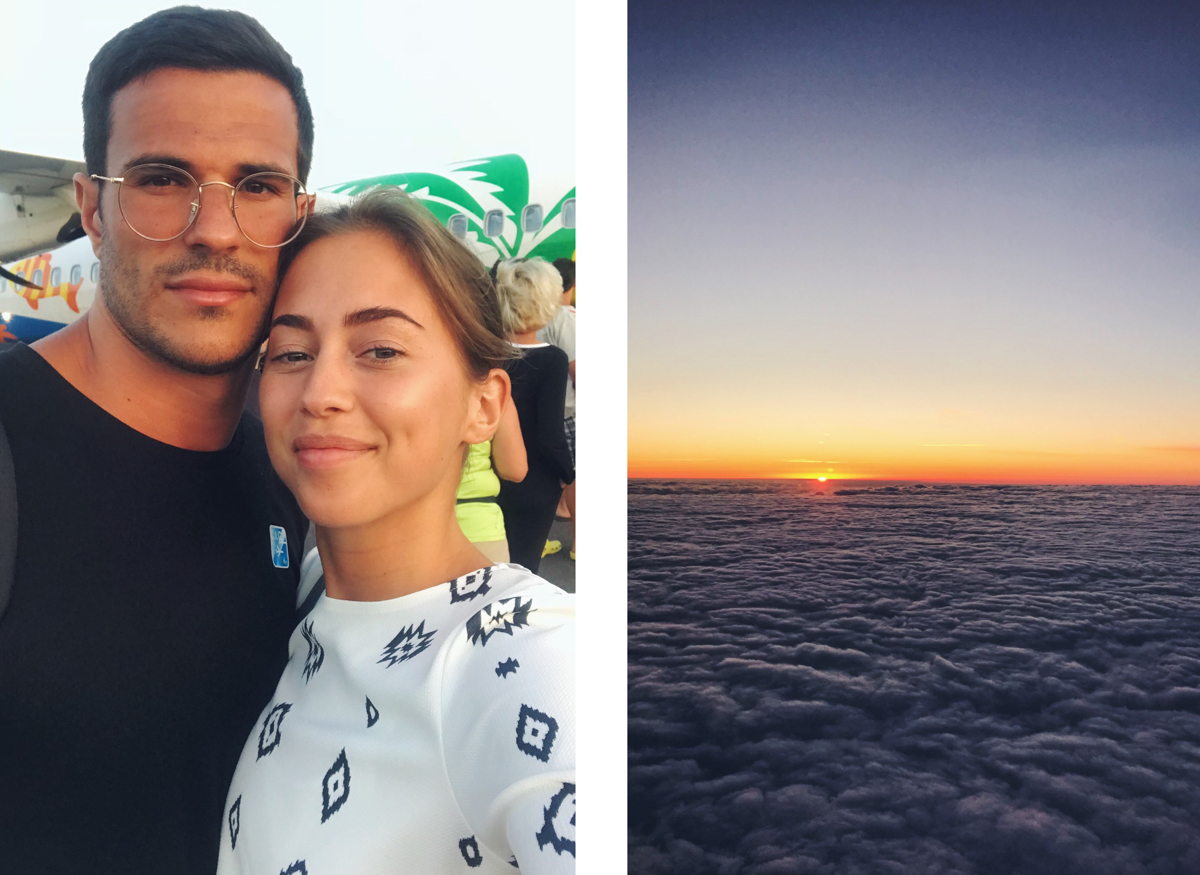 Haha Aleks face, poor thing was food poisoned <3
I'm back! Tillbaka på kontoret och vi har precis haft måndagsmöte. Resan hem från Thailand gick bra. Eller ja, för mig iallafall. Stackars Aleks blev matförgiftad (förmodligen av räkorna han åt på PORN'S bungalow dagen innan vi skulle hem), som tur var slutade han spy och så precis innan vi skulle börja resan hem men han mådde ju piss hela vägen hem. Stackarn.
Vi kom iallafall hem igår morse och sedan åkte vi till sjukhuset och höll pappa sällskap några timmar. På kvällen hade vi barnen över på middag och sen fick jag kämpa rejält för att hålla mig vaken. Somnade runt nio och sov som en stock (trodde jag var kvar i vår bungalow på Koh Chang när vi vaknade så fick en liten chock haha) och vaknade helt utvilad kl 6. Skönt.
Nu ska jag försöka jobba ikapp lite. Kika in här senare så får ni lite bilder från Thailand, har nämligen ett gäng på lager!
// I'm back! Back at the office and we just had our Monday meeting. The trip home from Thailand went fine. Well, at least for me. Poor Aleks got food poisoned (probably of the shrimps he ate at PORN'S bungalow the day before), luckily he stopped throwing up etc right before we started our journey home but he felt like shit all the way home. Poor thing.
Anyway we got home yesterday morning and then we went to the hospital and kept my dad company for a few hours. In the evening we had the kids over for dinner and then I had to struggle to keep myself awake. Fell asleep at 9 and slept like a baby (I thought I was still in our bungalow at Koh Chang when I woke up so I was pretty shocked haha) and woke up completely well rested at 6am. Nice. 
Now I'm gonna catch up on some work. Check in later on for some photos from Thailand!