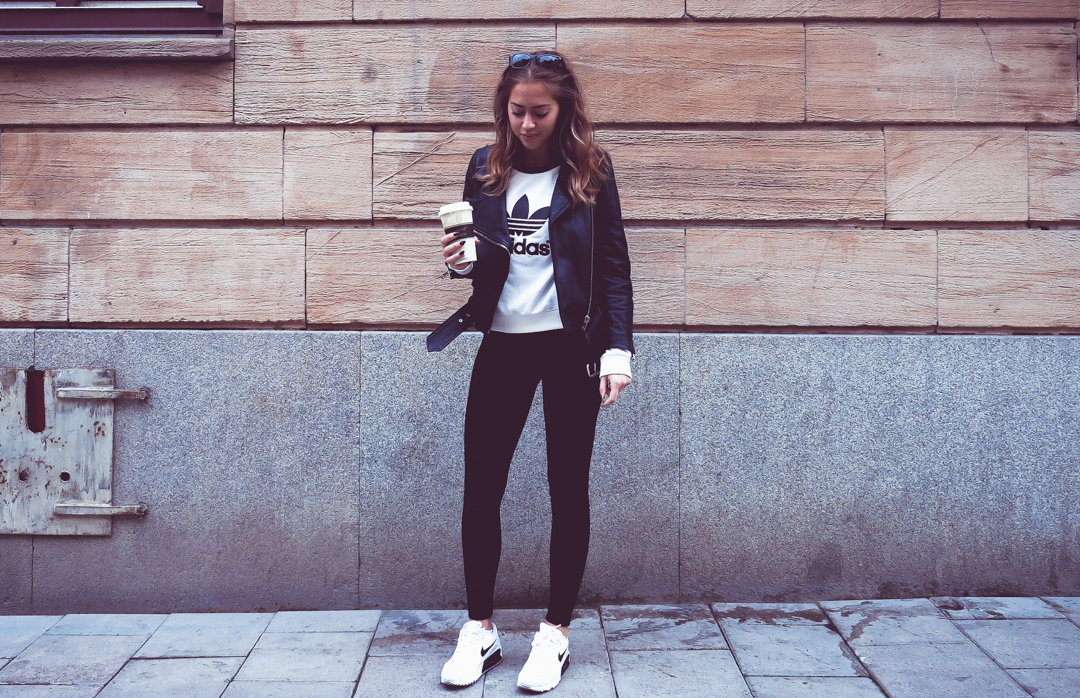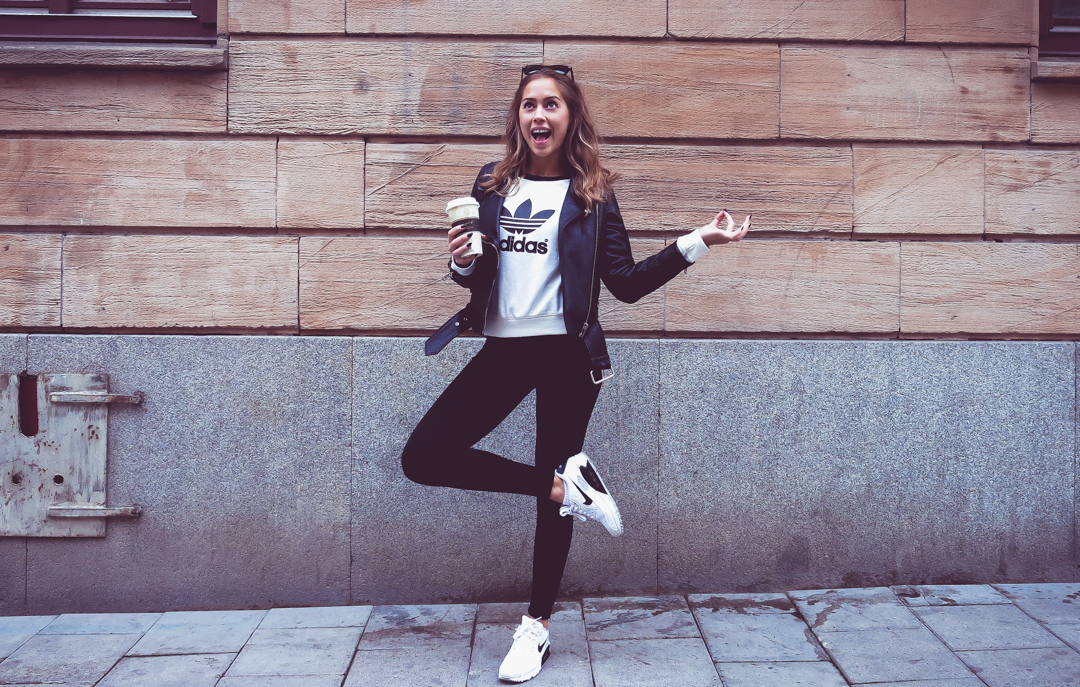 TJOHOO! Såhär ser jag ut idag. Träningsdag = bekväma myspyskläder. Skorna har jag gjort själv (NIKE ID) och tröjan köpte jag i Japan. Älskar att mixa Nike & Adidas, folk verkar störa sig som tusan på det haha. ;-) ESOS SON REEBOK O SON NIKE?
Vad iväg med lillskrutten hos sjukgymnasten tidigt imorse (1 pass kvar!! hejja Mani!) och nu sitter jag på kontoret och jobbar. Jag och Tove ska snart iväg och träna, är så trött idag att jag inte vet vart jag ska ta vägen men det är bara att köra på. Snart helg!
// HELLIUWWW! Me today. Workout day = comfy cozypozy clothes. I've made the shoes myself (at NIKE ID) and I bought the sweater in Japan. Love mixing Nike with Adidas, it seems to bother some people a lot haha. ;-) ESOS SON REEBOK O SON NIKE?
I was at the vet with Mani early this morning (1 rehab session left!! go Mani!) and now I'm at the office working. Tove and I are gonna work out soon, I'm so tired today I don't really know what to do… But hang in there, it's almost weekend!!