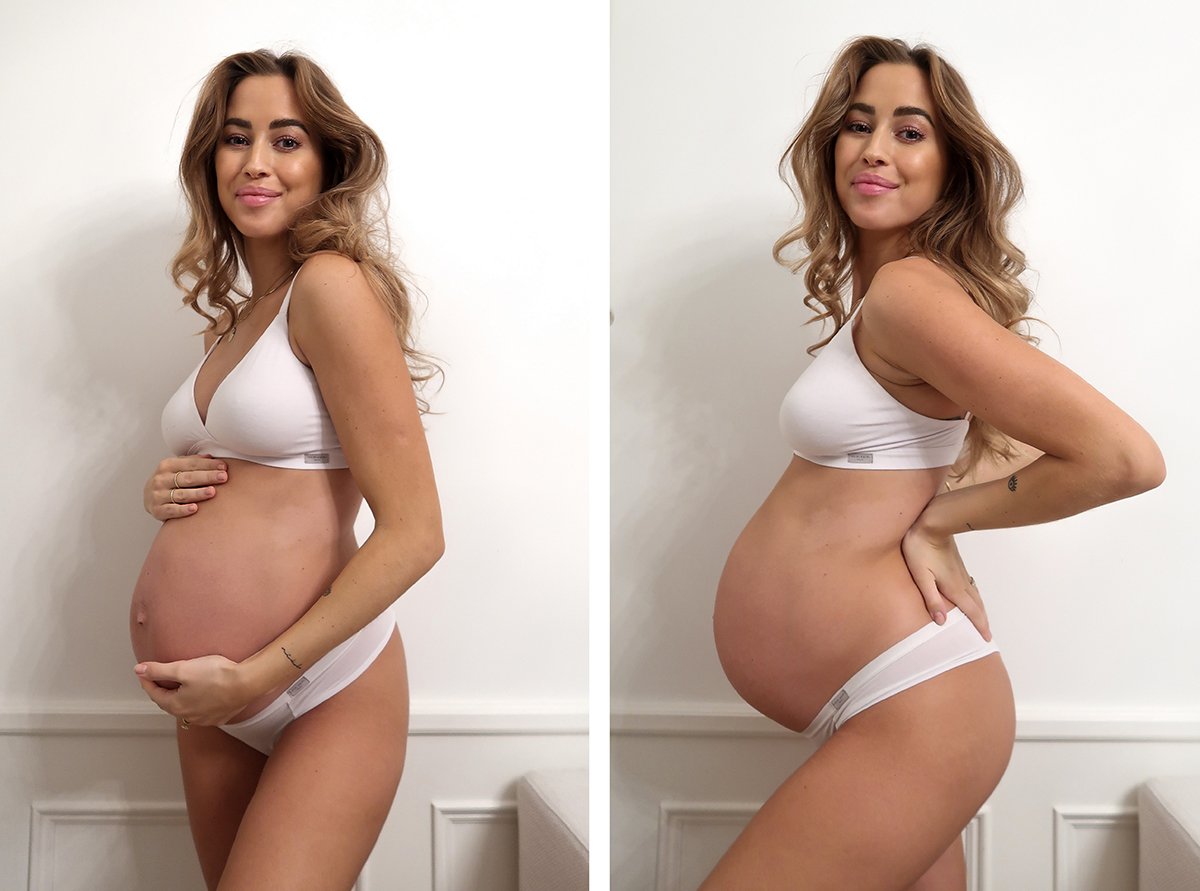 82,1% avklarat – 50 dagar kvar till BF! (vilket är 1a mars)
Bebisen: Vi är nu i slutet av vecka 33 och går in i vecka 34 imorgon (eller på tisdag, apparna säger olika, men det är lättast att gå efter måndagar tycker jag haha) och enligt apparna så är han nu ca 43 cm lång och väger 2 kg.
Sedan förra uppdateringen har vi varit på 3d-ultraljud (lägger in bilder från det längst ner i inlägget! pratar även mer om det i en vlogg på Youtube) och fick där veta att precis som sin storebror så är han lite av det större laget. Jag själv var stor när jag föddes så det är nog därför jag får stora bebisar? Och för att Aleks är lång. Men Aleks var däremot liten när han föddes hehe. Även lillebror såg ut att ha en hel del hår på skallen, blir spännande att se om han föds med samma mörka hår som Nikola! <3 Jag skrev ju i förra uppdateringen i vecka 29 att jag trodde att bebisen hade vänt sig och det hade han, han har sedan dess legat med huvudet neråt. På kontrollen hos barnmorskan tidigare i veckan så kunde hon känna att huvudet var väldigt långt ner redan (men fortfarande ruckbart) så det är nog därför jag känt sånt tryck neråt på senaste tiden.
Kenza: Just nu mår jag bra i kroppen och har inga smärtor eller så egentligen. Däremot extremt mycket sammandragningar som jag pratat om tidigare, även när jag bara ligger ner och vilar. Blir typ rädd att det ska dra igång tidigare men de tankarna hade jag förra gången också och gick över tiden så jag vet ju att jag med största sannolikhet inte kommer föda tidigare än BF haha. Iallafall inte tidigare än vecka 38 då bebisen är färdigbakad.
Nu är det dock dags att börja fixa lite inför bebisens ankomst!!! Har kikat på vagn och ska lägga en beställning på en syskonvagn från Bugaboo. Har även köpt en sleep carrier från Najell att ha i vagnen, hade inte en sån sist men den känns så smidig! Och så har jag köpt lite varmare kläder i storlek 50-56 eftersom att det kommer vara kallt när bebisen kommer (Nikola föddes ju på sommaren så hans minsta kläder är tunnare). Resten har vi ju! SÅ smidigt. Ska bara tas ner från vinden och tvättas.
Sen ska vi bara försöka lösa ett sista problem……. Sömnen. Nikola är dessutom inne i en extremt mammig period så det är bara jag som får natta och trösta när han vaknar och är ledsen på natten. Vet inte riktigt hur det ska gå om jag har en bebis fastklistrad vid bröstet på natten sen? Tips någon? <3 Har lagt allt mitt hopp i att så fort Nikola börjat förskolan (om 2 veckor!) så kommer han börja sova bättre. *hoppas hoppas hoppas* (ja sen vet jag att många barn börjar sova sämre när de börjat förskolan pga alla nya intryck osv, men det är jag inte orolig för eftersom att vi för det mesta redan har tuffa nätter  :-))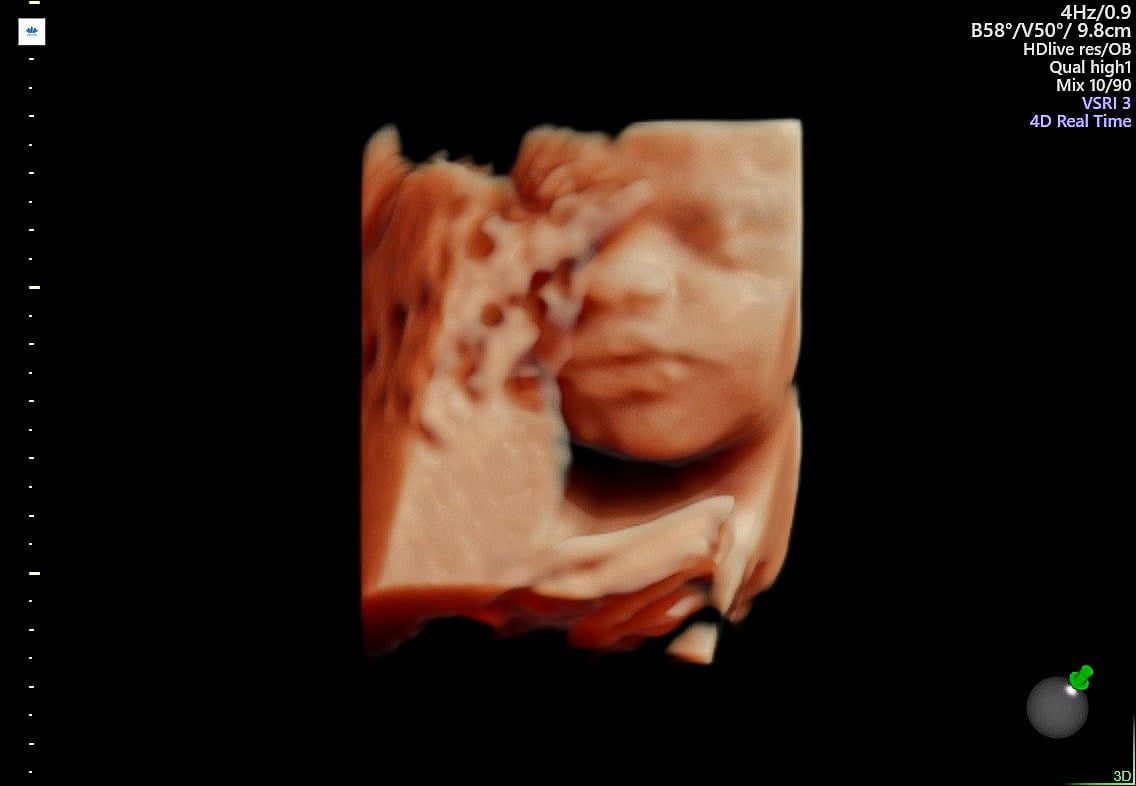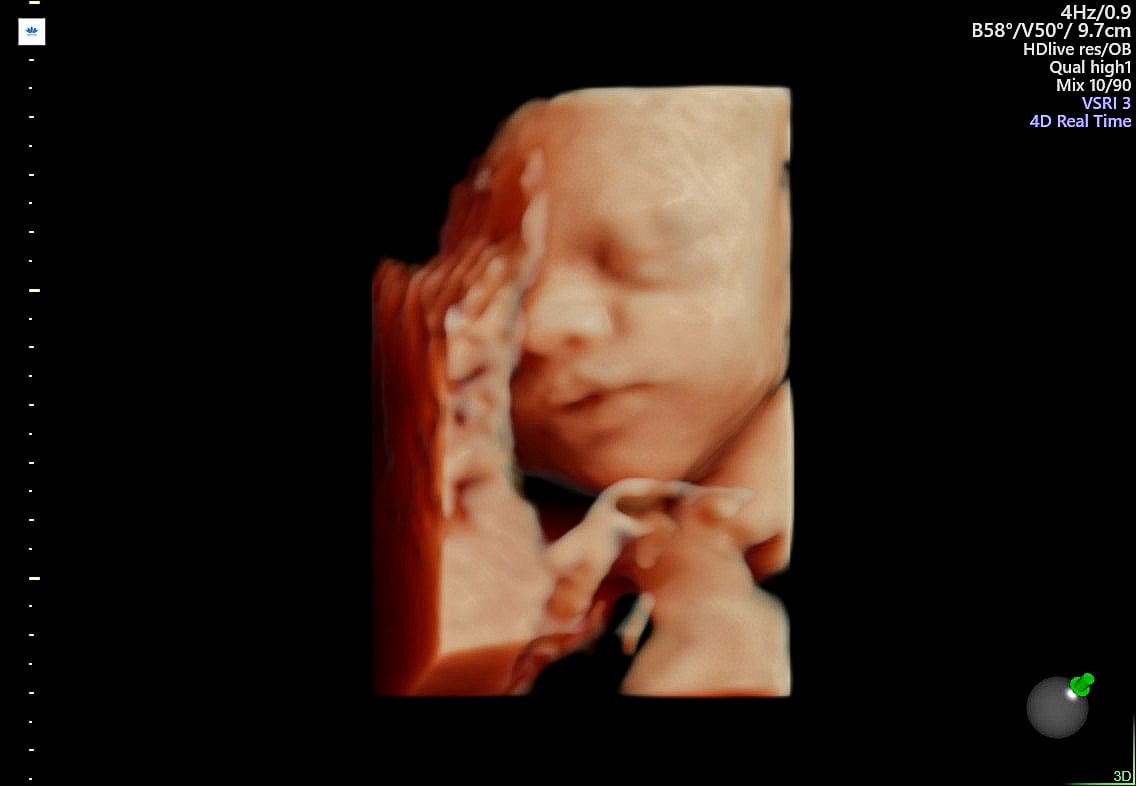 Mitt minsta hjärta i vecka 29. LÄNGTAR <3 <3

// I'm in the end of week 33, entering week 34 tomorrow (or on Tuesday, the apps are predicting different things, but I think it's easier to count the Mondays haha) and according to the apps, he is now 43 cm tall and weighs about 2 kg.
Since the last update, we've been on a 3D ultrasound (scroll down for pics! I'm talking more about it on my latest vlog on Youtube). They told me that the baby is bigger than average, just like his brother. I was big myself when I was born, so I guess that's why I'm having big babies? And because Aleks is tall of course. But actually Aleks was small when he was born hehe. It looks like the baby has a lot of hair on his head, so excited to see if he's born with the same dark hair as Nikola had <3 In my last update in week 29, I wrote that I thought the baby had turned around, and he had. His head is still facing downwards. At my appointment with my midwife earlier this week, she said that she could feel that the head was positioned very low down already (but it was still possible to move his head) so I guess that's why I've felt a big pressure down there lately.
Kenza: I feel good at the moment, I don't feel any pain or anything like that. But I do have a lot of contractions as I said earlier, even if I'm resting. Sometimes I get scared that the baby's gonna arrive earlier but I had thoughts like that the last time too, and since Nikola was overdue, I guess I'm not gonna give birth before due date this time either haha. Not before week 38 when the baby's fully grown.
It's time to start preparing for the baby's arrival!!! I'm gonna order a sibling stroller from Bugaboo. I've also bought a sleep carrier from Najell to have in the stroller, I didn't have one last time but it seems like a good thing to have! And then I've bought warmer clothes in size 50-60 since it's gonna be cold when the baby arrives (Nikola was born during summer so his smallest pieces are thinner). We've got the rest at home! SÅ convenient. We're just gonna take them down from the attic and wash them.
Then we have one last problem…… Sleeping. Nikola is extremely attached to me right now and I'm the only one who gets to put him to bed and console him when he's crying at night. I don't know how this is gonna go when I have a little baby attached to my chest at night? Does anyone have any hacks on this? <3 I'm hoping that as soon as Nikola starts preschool (2 weeks left) he's gonna sleep better. *fingers crossed fingers crossed fingers crossed* (and yes I know that many kids sleep worse when they've started preschool because of all the new impressions etc, but I'm not worried about that since we already have rough nights :-))