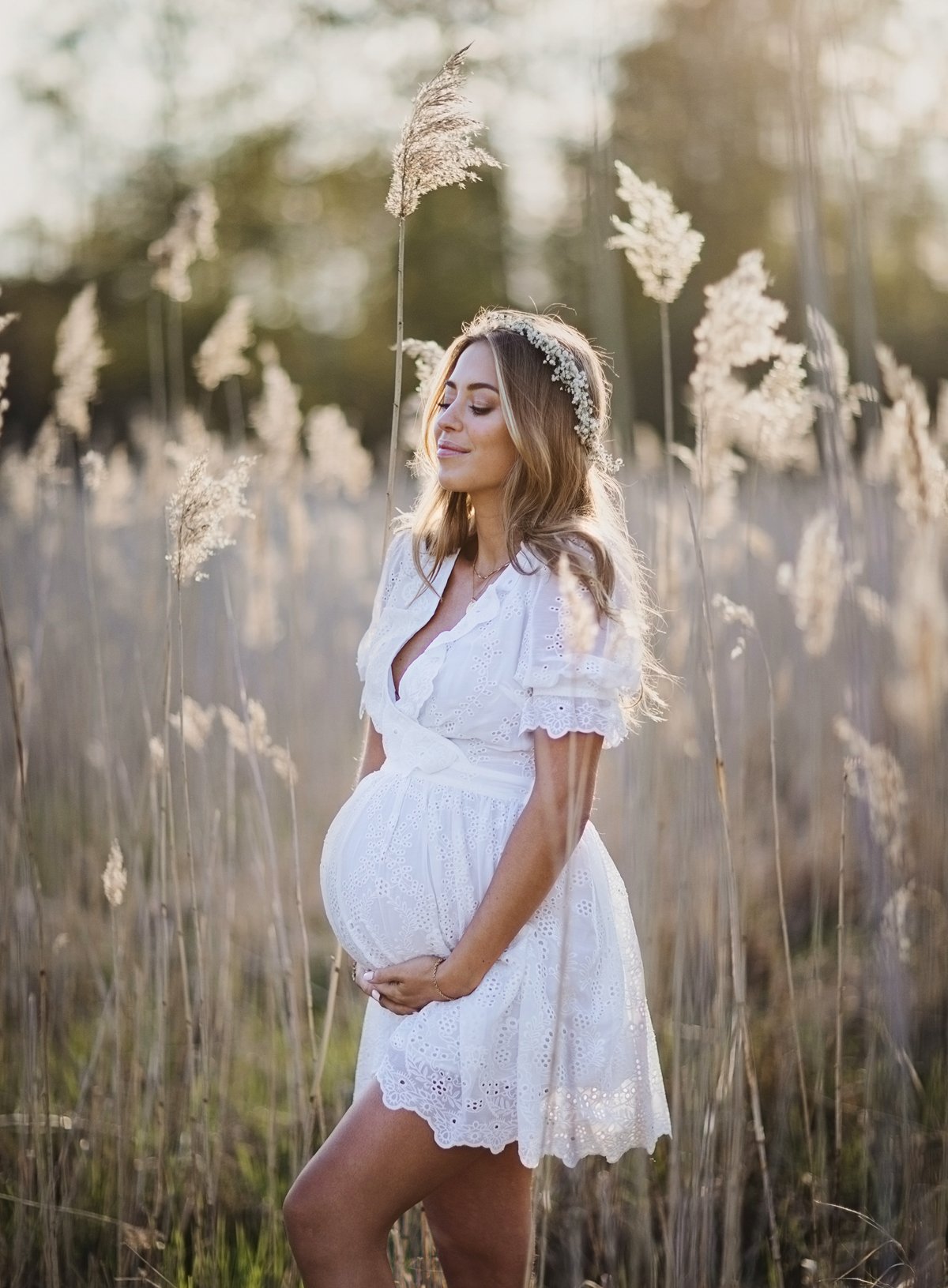 Photo: Emelie Ohlsson
GRAVID VECKA 38 (37+3)
17 DAGAR KVAR/ 17 DAYS LEFT
Bebors status: 94% av graviditeten är avklarad, Bebor är färdigbakad och kan komma när som. Han är runt 49 cm lång och väger runt 3,17 kg vid veckans slut. Han ökar snabbt i vikt nu så för varje vecka han är kvar i magen så blir han lite tjockare haha. Är lite rädd att gå 2 veckor över tiden, känns som att han kommer vara enorm då.
Veckans fruktjämförelse: en PUMPA!
Bebor's status: 94% of the pregnancy is done, Bebor is done and can arrive anytime. He is around 49 cm tall and weighs 3,17 kilos by the end of this week. He is gaining weight fast now so for each week he is still in my belly, he will get fatter haha. I'm a bit scared to pass due date with 2 weeks, it feels like he will be huge by then. 
Fruit size of the week: a PUMPKIN!
Min status: Hur hamnade vi här redan? Hur kan det ha gått så fort? Jag gick ju inte ut med graviditeten offentligt förrän vi var nästan halvvägs (vecka 19) och innan det så kändes det bara som en hemlig fantasi. Kanske därför jag känner att det gått så fort? Att jag bara varit gravid sen januari typ. Det är med blandade känslor vi närmar oss slutet. Jag längtar ihjäl mig efter vårt barn men samtidigt älskar jag känslan av att han växer i min mage. Kommer sakna magen massor och jag kommer sakna att vara gravid. Jag hoppas jag får uppleva detta igen. <3
Jag mår iallafall bra denna vecka! Känner mig pigg och stark. Det gör dock ont när han rör sig och de senaste dagarna har han rört sig väldigt mycket. Då ilar det mellan benen som bara den, som att han trycker ifrån med rumpan och benen och BORRAR ner sitt huvud hehe. Får trycka med handen mellan benen då och det hjälper. Det kanske ser lite konstigt ut men va fan, låt folk stirra då.
My status: How did we end up here already? How did the time pass so fast? As you know I didn't announce my pregnancy in public until we were almost halfway (19 weeks) and before that it just felt like a secret fantasy. Maybe that's why it feels like it has gone so fast? Like I've only been pregnant since January. We're getting closer to the end and that is with mixed feelings. I'm longing for our child so much but at the same time I love the feeling of him growing inside my belly. I'm gonna miss my bump so much and I'm gonna miss being pregnant. I hope I get to experience this again. <3
Anyway, I feel fine this week! I feel strong and alert. It hurts when he moves though and the last couple of days he has been moving a lot. It hurts between my legs when he moves, it's like he is using his butt and legs to PUSH DOWN his head hehe. I have to press with my hand between my legs and that helps. That might look a bit weird but what the hell, let people stare. 
Övrigt: Ska vi köra en liten gissning här i kommentarsfältet? Jaaaa! Ok, när tror ni att han kommer? Tillhör jag de 5% som föder på BF (2a juni)? Eller tillhör jag de 70% av alla förstföderskor som går över tiden? Gissa på ett datum! Aleks har ställt in sig på nationaldagen haha. Jag tror på 3e eller 4e. Flera av mina vänner gissar på slutet maj.
Other: Should we do a little guessing here in the comment section? Yeeees! Ok, when do you think he arrives? Am I one of those 5% who gives birth on due date (2nd of June)? Or am I one of those 70% who passes due date with their first baby? Take a guess on a date! Aleks is set on National Day (6/6) haha. My guess is on 3rd or 4th. Several of my friends think he'll come in the end of May.