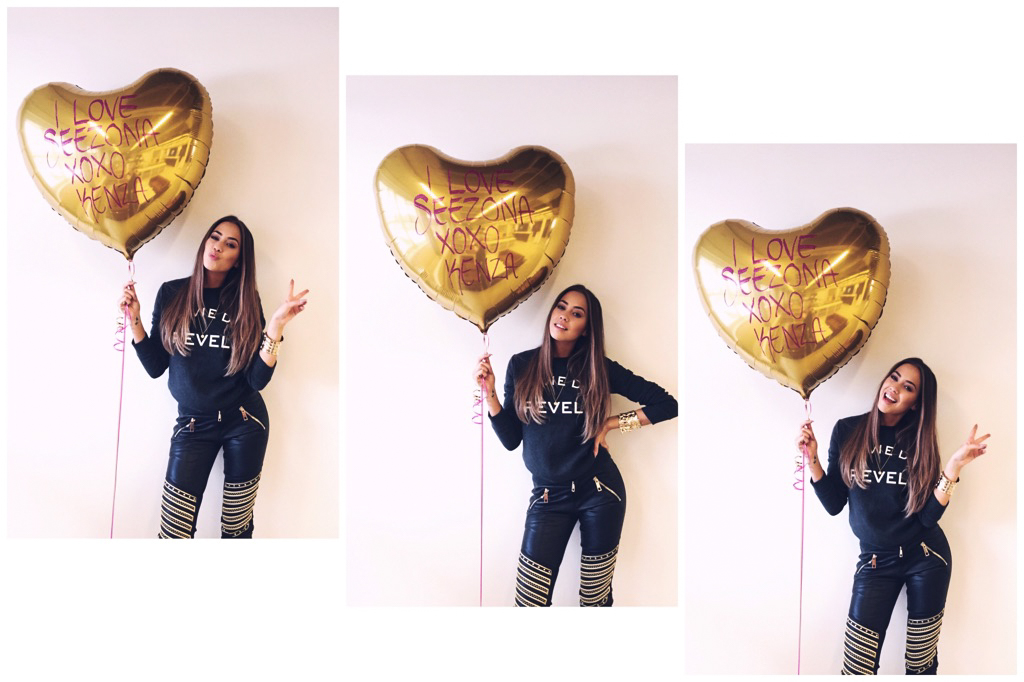 From my insta collaboration with Seezona!
Min måndag började inte bra. :-( Vet inte vad jag gjorde, skulle sätta upp håret i en hästsvans och då sa det klick i nacken och nu har jag fått världens nackspärr. Sitter på kontoret med huvudet lutandes på högra axeln typ haha, kan inte vrida det åt vänster för det gör så ont. Så jäkla jobbigt! Jag som hade tänkt att komma igång med träningen idag (som alla måndagar, ni vet när man ligger där på soffan med chipspåsen och ba "PÅ MÅNDAG ska jag börja ta hand om dig lilla kropp!"), vi får se det kanske lägger sig under dagen. Ska be Aleks om en massage hehe.
Nu måste jag fortsätta jobba. Ha en fin dag måndag! Puss!
// My Monday didn't start off good. :-( I don't know what I did, I was putting my hair up in a ponytail and something happened in my neck and now I can barely move it. I'm sitting at the office leaning my head on my right shoulder haha, I can't turn it to the left cause it hurts. So annoying! And I was planning on starting with my workout again today (like on every Monday, you know when you're on the couch with a bag of chips and like "I swear ON MONDAY I'll start taking care of you little body!"), we'll see it might get better during the day. I'll ask Aleks for a massage hehe.
I've got to continue work now. Have a lovely Monday everyone! Hugs!