– Sponsored by Johnson & Johnson, makers of NEUTROGENA® –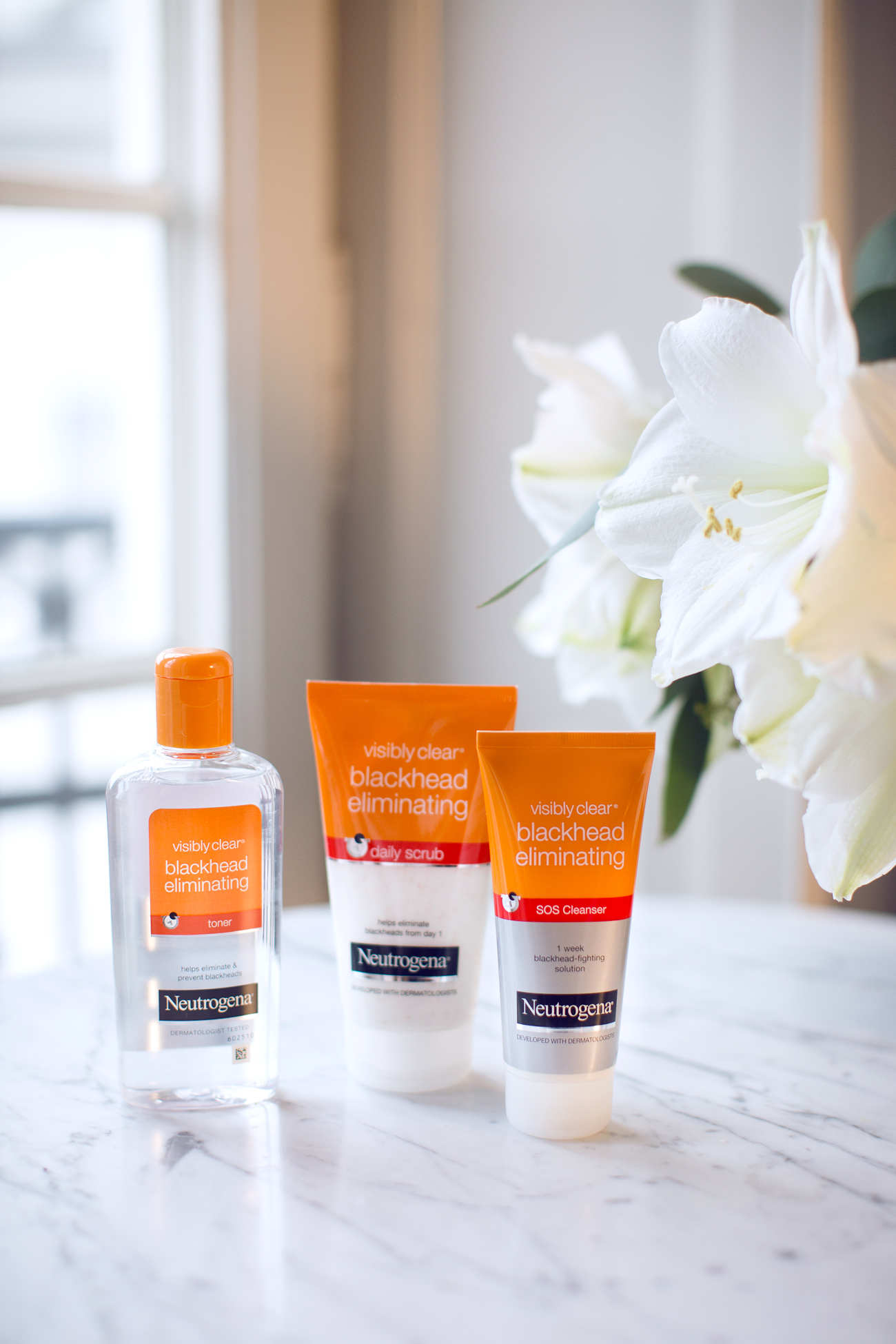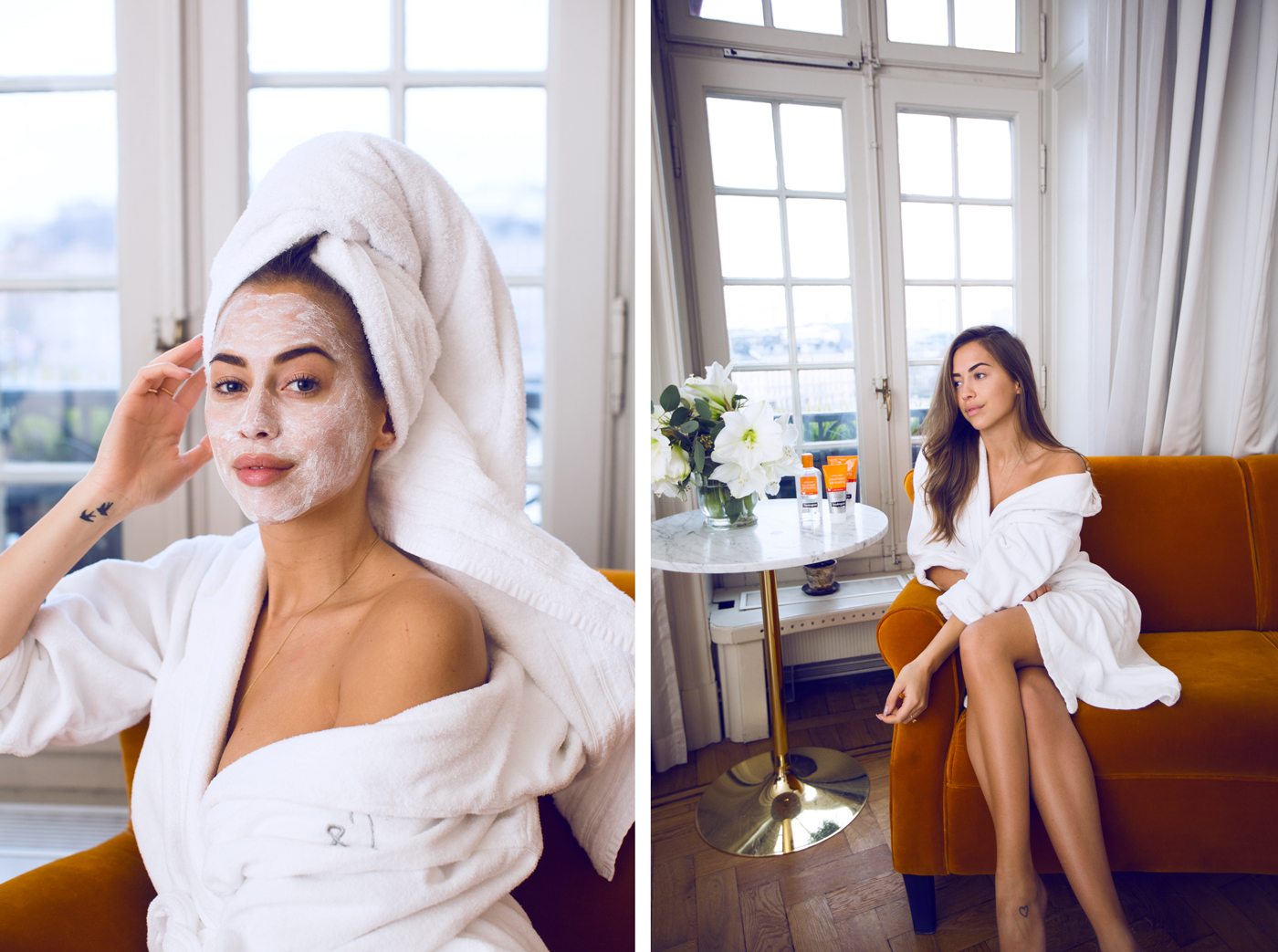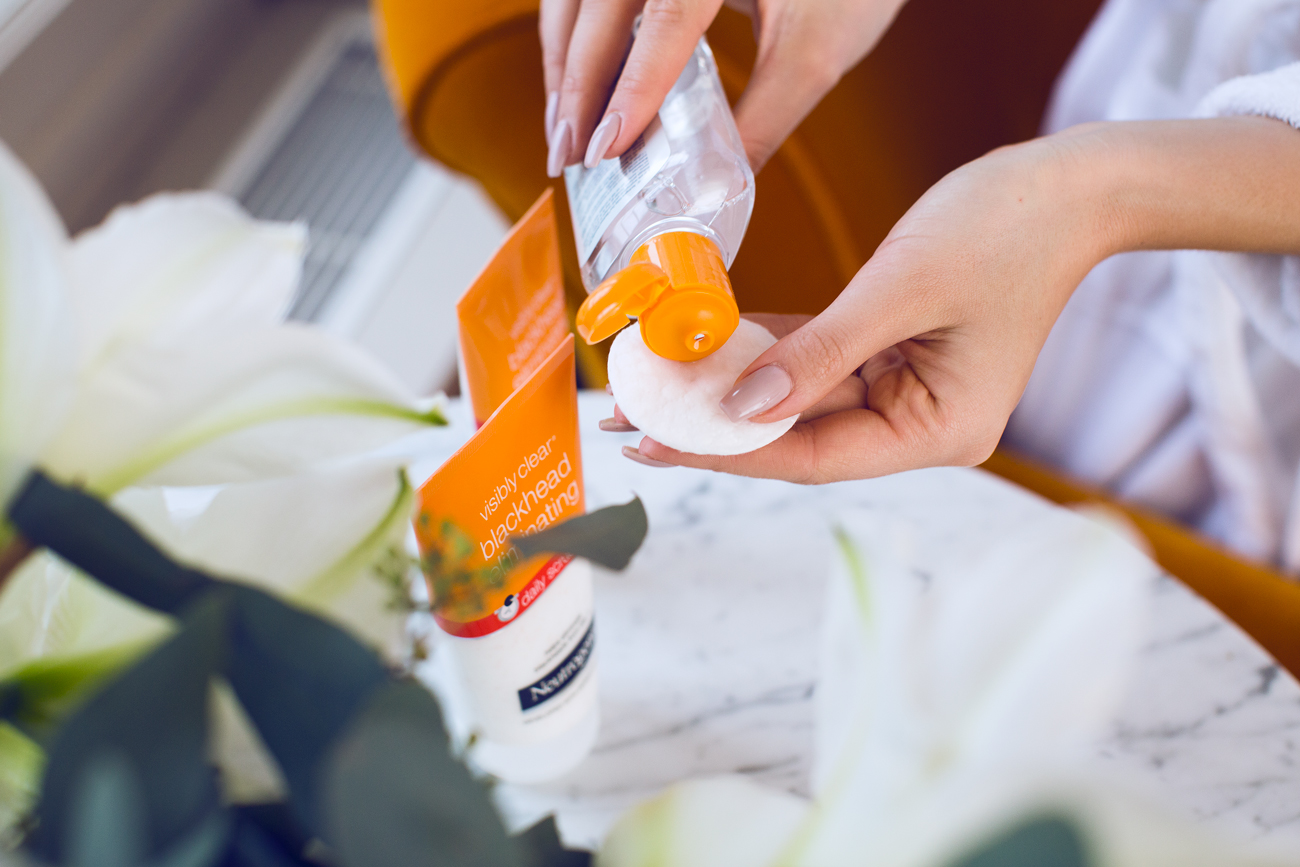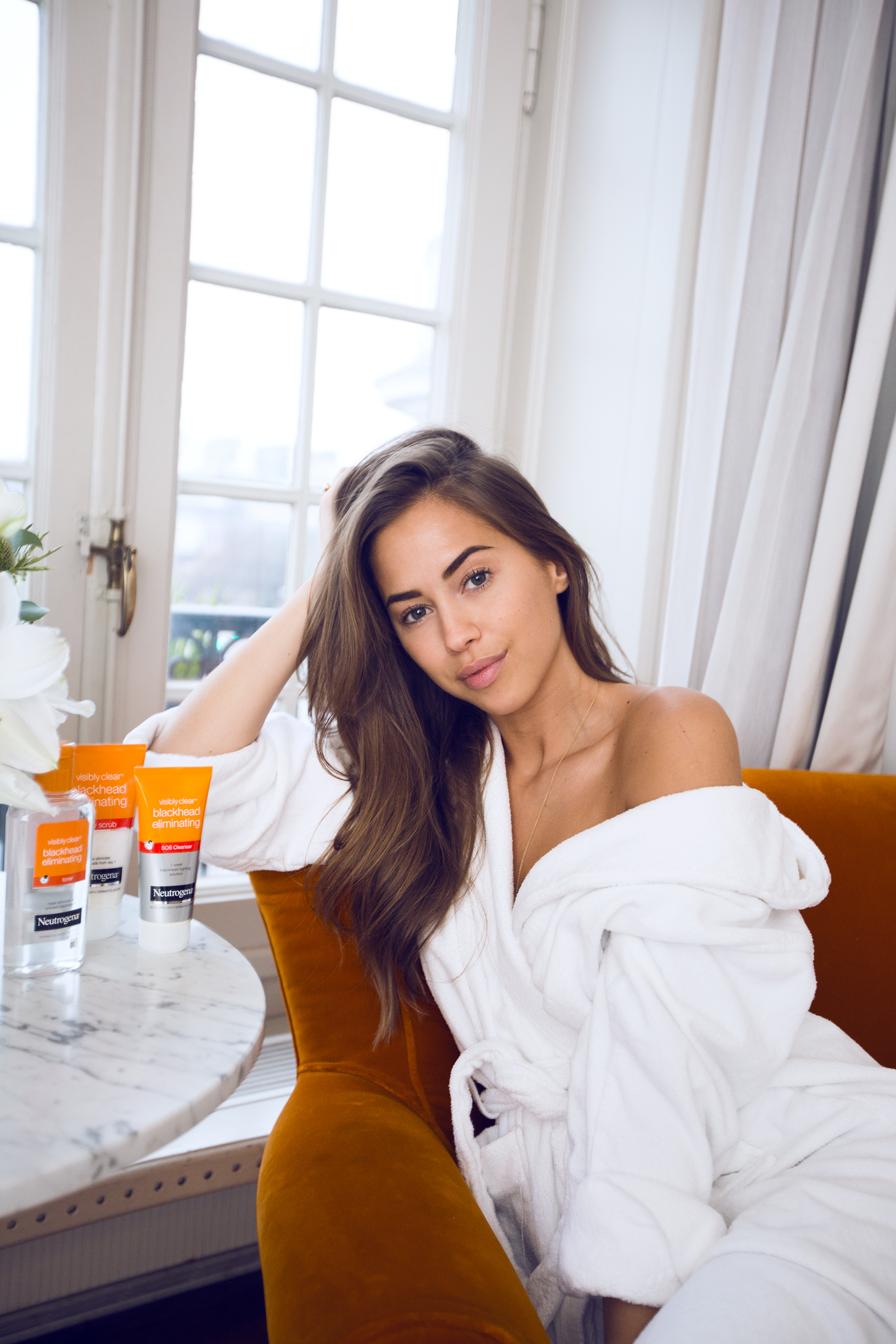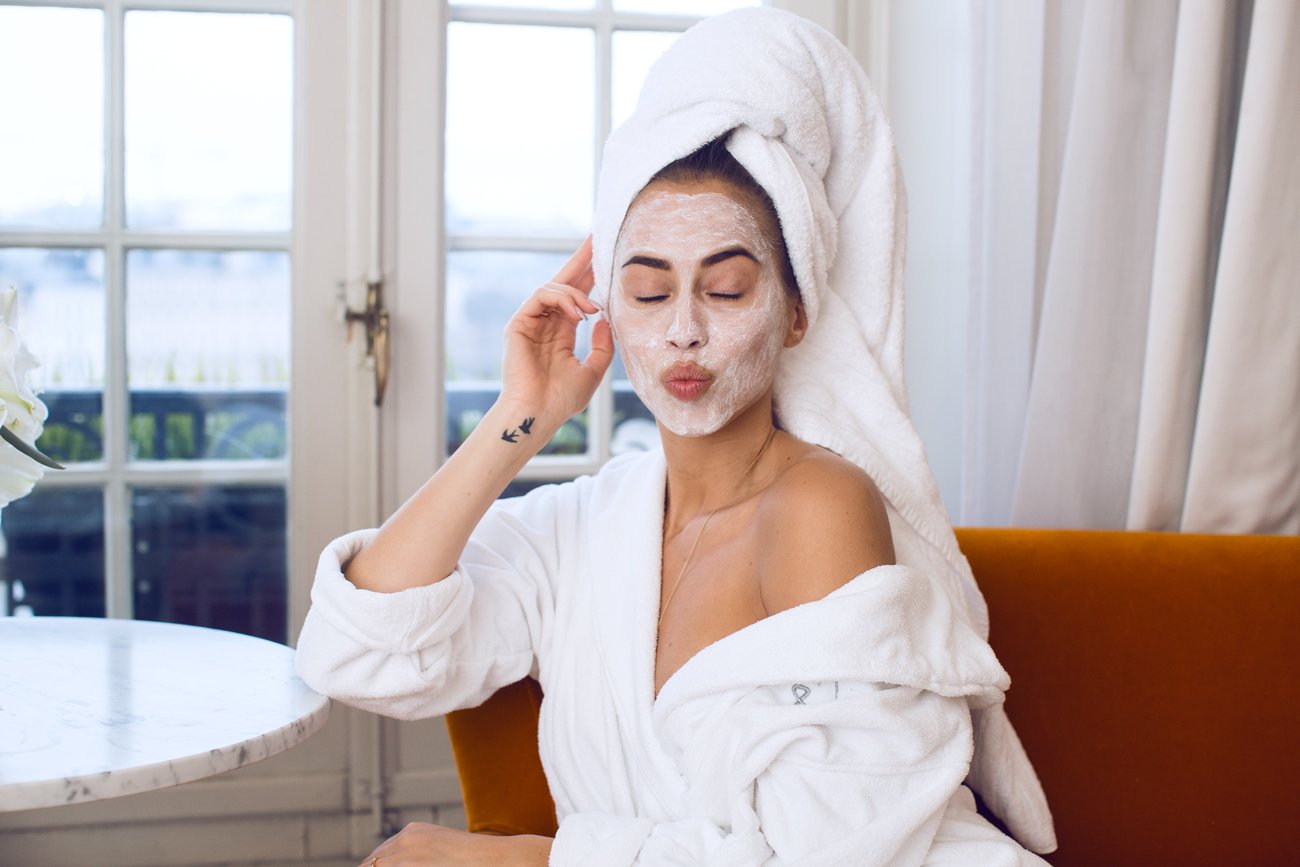 My skin care routine with Neutrogena Visibly Clear®
För en vecka sedan gjorde jag ett inlägg om min hudvårdsrutin (ni hittar det här!) och nu är det dags för del 2. Som jag skrev i det förra inlägget så har jag använt produkter från Neutrogena Visibly Clear® i flera år och de har alltid fungerat bra för mig och min hy. Jag har fått betalt för att göra detta inlägg, men alla åsikter är mina egna.
Det är inte bara Pink Grapefruit-serien jag använder utan jag brukar variera med dessa produkter från Blackhead Eliminating-serien som är till för att bekämpa pormaskar. Ni ser produkterna på bilderna och det är en SOS Cleanser & en Daily Scrub (de båda hjälper till att rensa porerna) och en Toner (som hjälper till att hålla porerna rena och hindrar att nya pormaskar att bildas).
Under t.ex. sommaren eller när jag reser till värmen så får jag inte så mycket finnar som under vintern (min hy älskar sol och mår som bäst då), men däremot kan jag få mer pormaskar och vad jag har förstått så kan det vara pga värme & fukt. Då tvättar jag ansiktet nästan dagligen med Neutrogena Visibly Clear® Blackhead Eliminating Daily Scrub som rensar porerna och tar bort olja och smuts. Neutrogena Visibly Clear® Blackhead Eliminating SOS Cleanser, som ska hjälpa att minska pormaskar på bara 7 dagar, kan användas både som tvätt/skrubb och mask, och jag använder den främst som en mask en gång i veckan. Då brukar jag lägga mig i ett bad, göra inpackning i håret och lägga masken. :-) Jag brukar känna mig som en ny människa efteråt och hyn känns väldigt fräsch! Neutrogena Visibly Clear® Blackhead Eliminating Toner är något jag började använda förra sommaren, jag häller lite på en bomullspad och sveper över ansiktet och detta gör jag efter att jag tvättat ansiktet. Jag gör det för att hyn känns så himla ren efteråt, utan att kännas uttorkad.
Jag tror att det viktigaste när det kommer till hudvård är att förstå sin hudtyp och hitta produkter som passar just en själv. Jag har under åren försökt ge mig på andra produkter men kommer alltid tillbaka till dessa jag har bloggat om nu, och så länge jag känner att de funkar för mig så kommer jag köra på dem! :-)
Produkterna jag använder från Neutrogena är helt fria från mikroplaster. Ni kan se alla produkter från Neutrogena samt ingredienserna här: www.neutrogena.se
// A week ago I made a post about my skincare routine (you can find it here!) and now it's time for part 2. Like I wrote in the previous post, I've been using products from Neutrogena Visibly Clear® for many years and they have always been good for me and my skin.

I'm not only using the Neutrogena Visibly Clear® Pink Grapefruit range, I also vary with these products from the Neutrogena Visibly Clear® Blackhead Eliminating range which is for fighting blackheads. You can see the products I use in the photos, which includes a SOS Cleanser & a Daily Scrub (both of which help to unclog pores) and a Toner (which helps keep your pores clear and prevent new blackheads from forming).
During the summer for example, or when I travel to the heat, I don't get as many spots as during winter (my skin loves sun and is at it's best during summer), but what I do get is more blackheads and as far as I can understand it might be because of the heat & humidity. So then I wash my face almost everyday with Neutrogena Visibly Clear® Blackhead Eliminating Daily Scrub which unclogs the pores and removes oil and dirt. Neutrogena Visibly Clear® Blackhead Eliminating SOS Cleanser, which is clinically proven to help reduce blackheads in just 7 days, can be used both as a wash/daily scrub and a mask, and I use it mostly as a mask once a week. I take a hot bath, put a deep conditioner in my hair and put this face mask on. :-) I feel like a new person afterwards and my skin feels very fresh! Neutrogena Visibly Clear® Blackhead Eliminating Toner is a product I started using last summer, I put some on a cotton pad and sweep it over my skin and I do this after I've cleaned my face. I do it because my skin feels really clean afterwards, without feeling dry.
I think the most important thing when it comes to skincare is to understand your skin type and find products that suit your specific skin needs. During these years I've tried out other products but I've always come back to the ones I've been blogging about now, and I will continue to go for them as long as I feel that they work for my skin! :-)
The Neutrogena products I use are completely free from microbeads made of plastics. You can see the full Neutrogena Range and the ingredients used here: www.neutrogena.se
– I was paid for this post but all the opinions are my own. In collaboration with Neutrogena Visibly Clear®