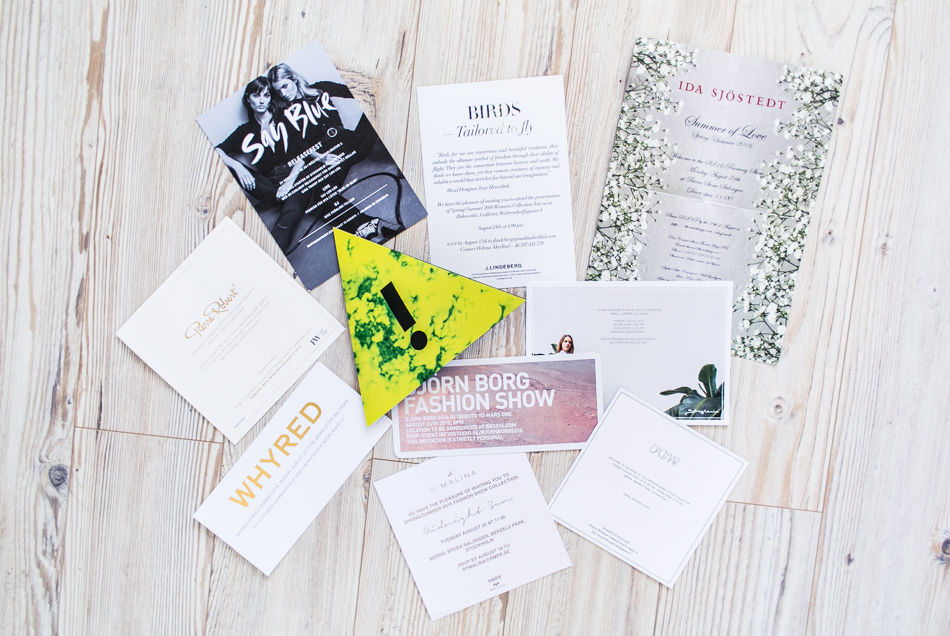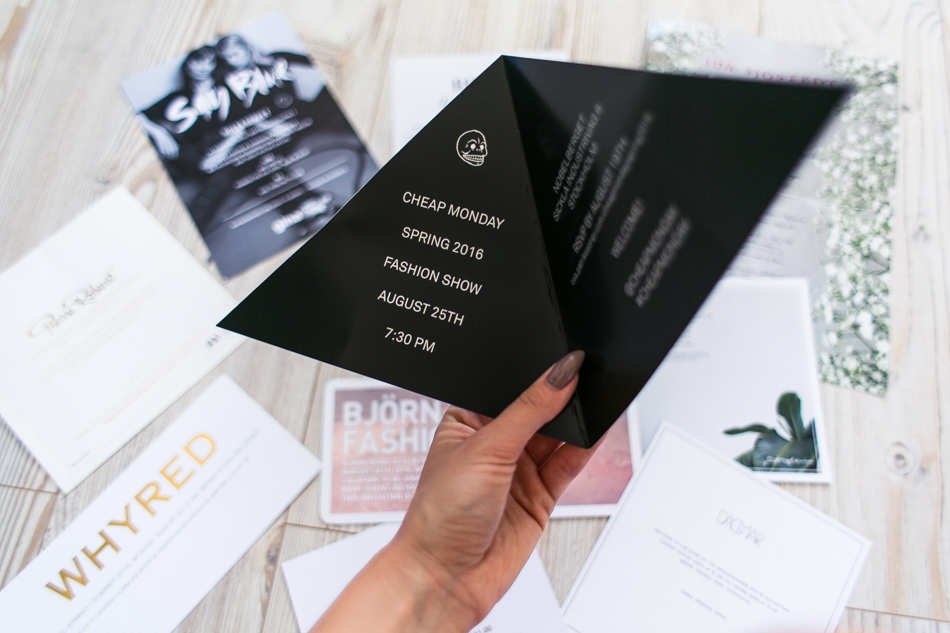 Invitation for the shows at Stockholm Fashion Week
God morgon! Jag sitter och går igenom min post och hittade alla inbjudningar för nästa vecka då det är Fashion Week här i Stockholm. Jag trodde att jag skulle vara i Shanghai då så hade inte planerat att gå, men Shanghai blev ju uppskjutet till senare i september så nu blir det visningar hela måndag och tisdag nästa vecka, samt Guldknappen med Aleks! Det ska bli väldigt kul, men jag har ingen aning om vad jag ska ha för klänning på galan. Äh det löser sig! :-)
Nu ska jag sätta mig och osa till visningarna jag vill gå på, sen ska jag in till jobbet. Puss ha en fin tisdag!
// Good morning! I'm going through my mail and found all the invitations for Fashion Week next week. I thought I was going to be in Shanghai so I wasn't planning on going. But since we moved the trip to September, I will go to the shows on Monday and Tuesday next week, and also the Guldknappen awards with Aleks! It's gonna be so much fun, but I have no idea what dress to wear. I'll find something! :-)
Now I'm gonna rsvp to the shows I want to go to, and then I'm going to the office. Have a great Tuesday!