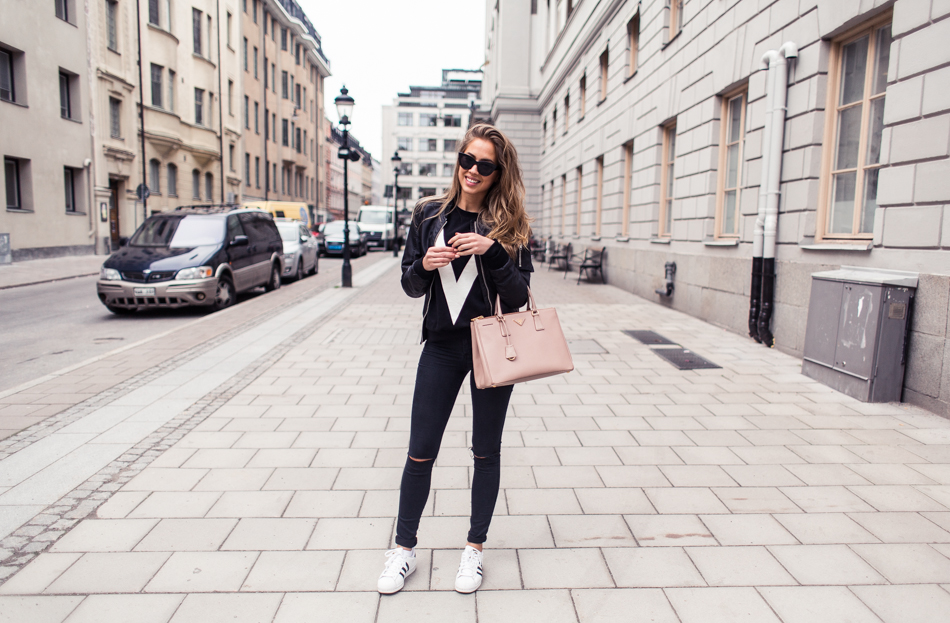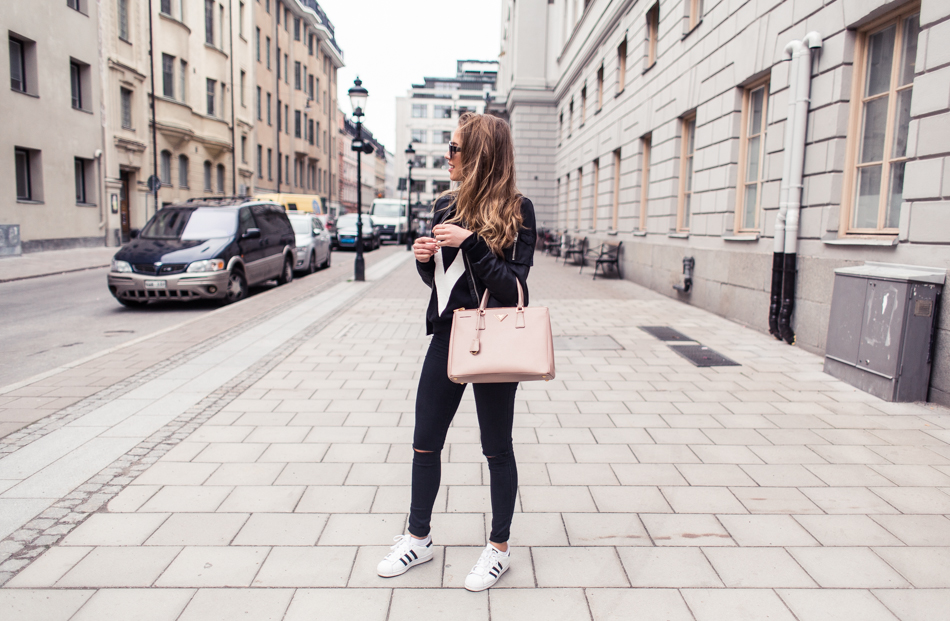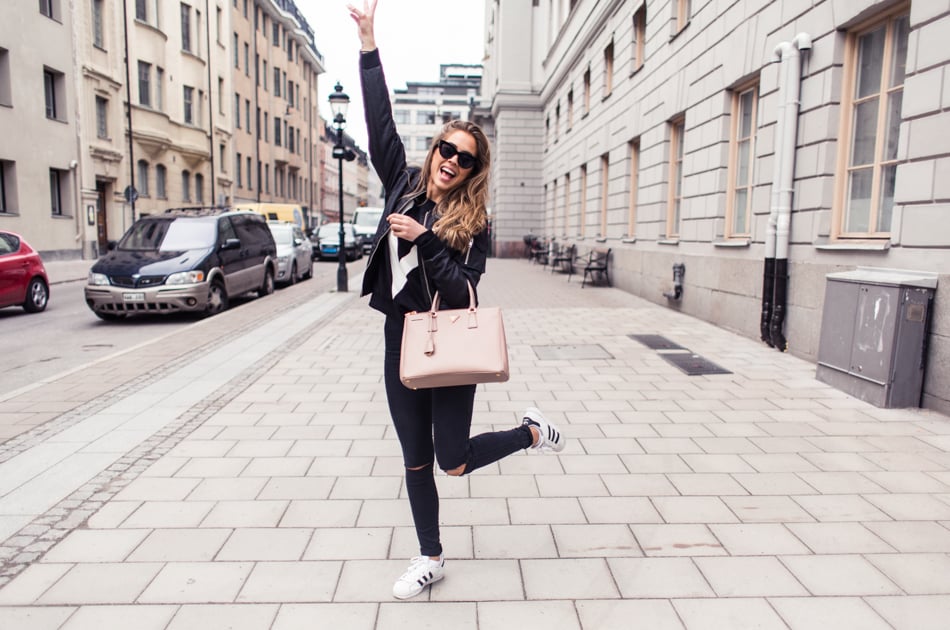 I'm wearing sweater from IvyRevel, jeans from Asos, Adidas Superstars, jacket from Jofama by Marie Serneholt and bag from Prada.
Good morning bloggy! I just got back to the office after a morning meeting. And it went THIS good!! Oh I can't wait to tell you what's going on! It's completely insane. :-))))))))) I'm gonna go to the next meeting in an hour so I've got some time now to go through my e-mail and some photos.
Except for meetings today I'm also gonna to a workout with my PT, but my hip hurts for some reason though. I went out for a run last night after work and then something happend with my hip.. I feel like an old lady haha. I guess it will go away after some warm up and stretch..
// God morgon bloggen! Kom precis tillbaka till kontoret efter ett morgonmöte. Som gick SÅHÄR bra!! Åh vad jag längtar tills jag kan berätta för er vad det är som pågår! Det är helt galet. :-))))))))))))))))) Ska iväg på nästa möte om en timme så jag har lite tid på mig att gå igenom mailen samt lite bilder. 
Förutom möten idag så ska jag även träna ett pass med min PT,har dock sjukt ont i min höft av någon anledning. Var ute och sprang igårkväll efter jobbet och sedan låste sig min höft.. Känner mig som en gammal tant haha. Försvinner väl efter lite uppvärmning och stretch..