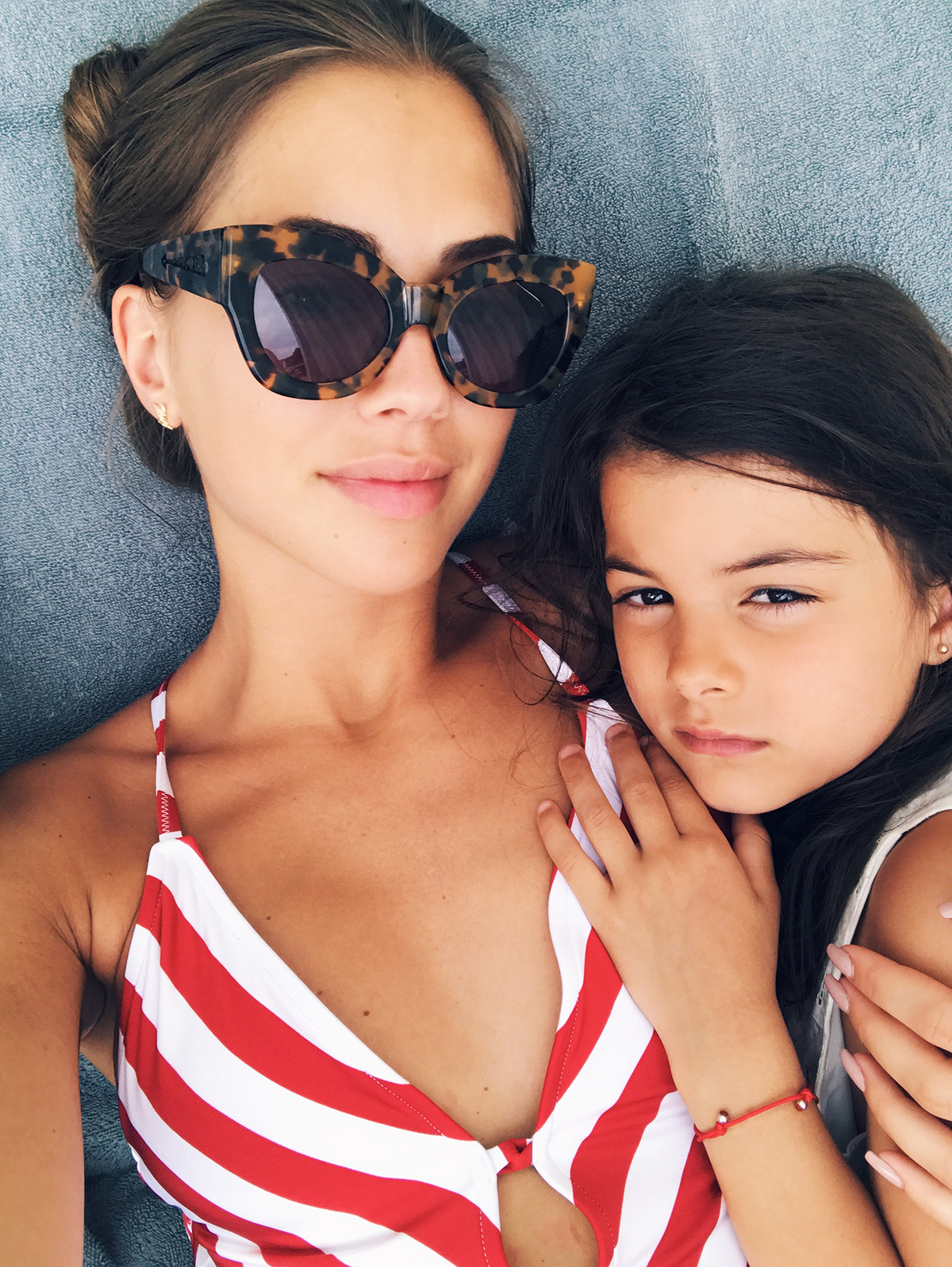 Me and my little cupcake <3
God morgon! Igårkväll var jag barnvakt åt tjejerna hela kvällen när deras pappa och Aleks jobbade sent. Vi låg och myste som på bilden ovan (som är tagen en stranddag i Montenegro) framför en film. Precis vad jag behövde, var deppig och orolig hela dagen efter att jag vaknat till ett sms där det stod att morfar åkt ambulans till sjukhuset. Hjärtat igen. Han är hemma nu och är "okej", men eftersom att läkarna sagt förr att de inte kan göra så mycket mer så går jag runt och är orolig hela tiden. Lilla morfar…
Jag och barnen har precis ätit frukost och nu ska vi spela tv-spel. Har sakta men säkert börjat gå över till semestermode och idag tänkte jag hålla mig borta från kontoret och jobba lite hemifrån istället. Hoppas ni får en fin dag!
// Good morning! Last night I was babysitting the girls all night when their dad and Aleks worked late. We we're cuddling like in the photo above (which is taken on a beach day in Montenegro) while watching a movie. Just what I needed, I was sad and worried all day after waking up to a text that said that my grandpa had gone with an ambulance to the hospital. His heart again. He's home now and he's "ok" but since the doctors had said before that they can't do anything, I'm worried all the time. Little grandpa…. 
Me and the kids just had breakfast and now we're gonna play video games. I'm slowly getting into vacation mode and today I'm gonna stay out of the office and work a bit from home instead. Have a great day everyone!