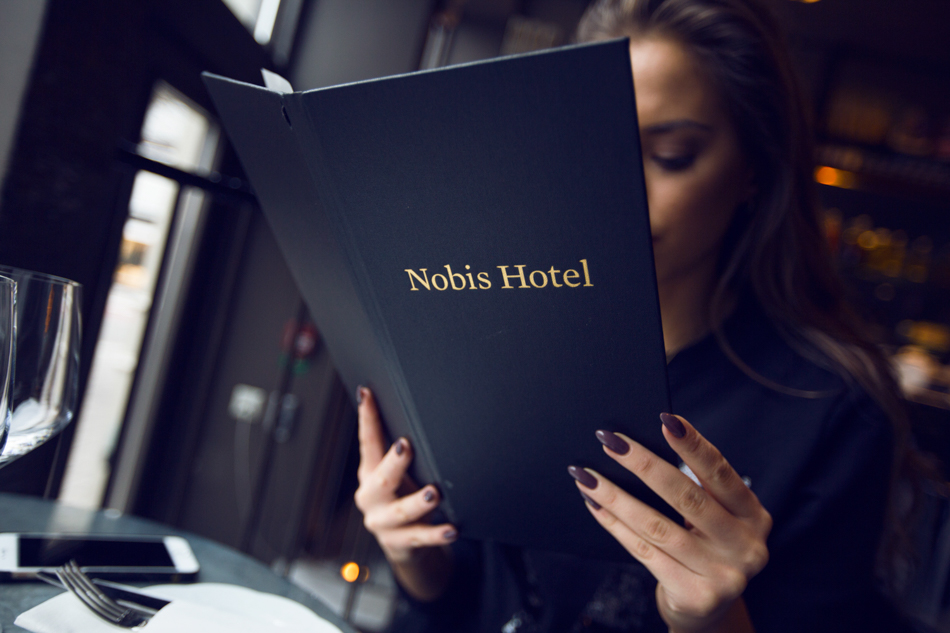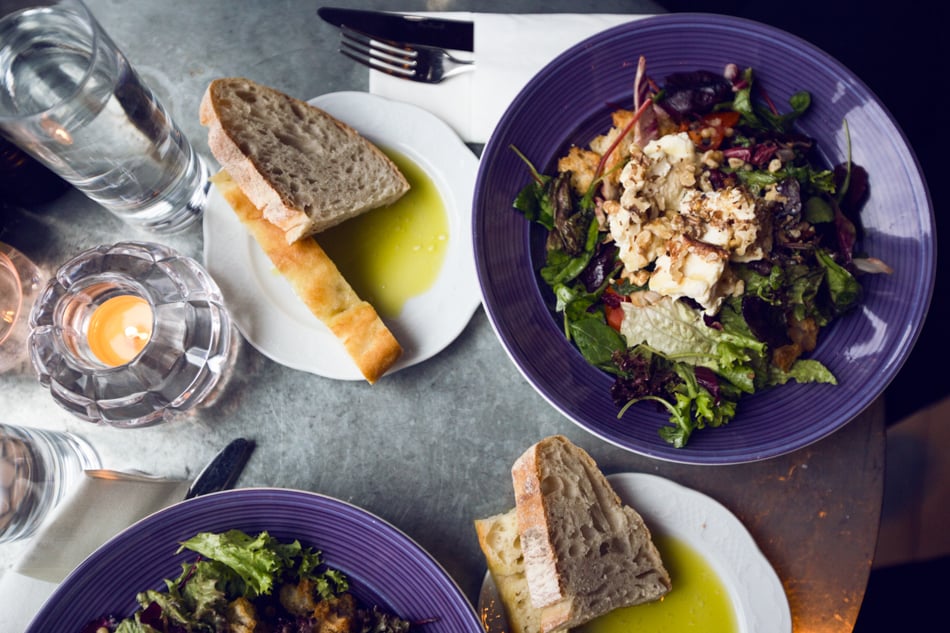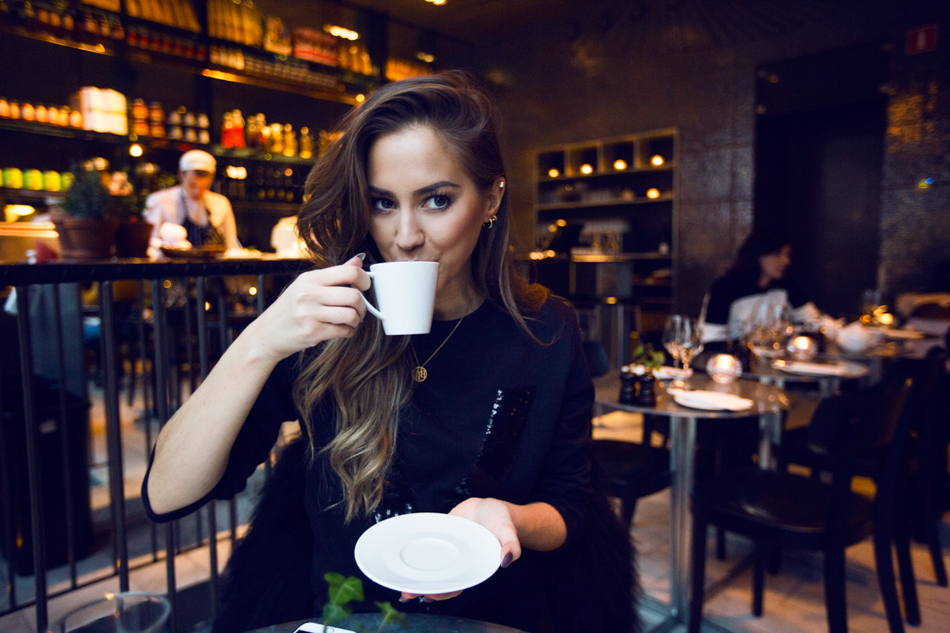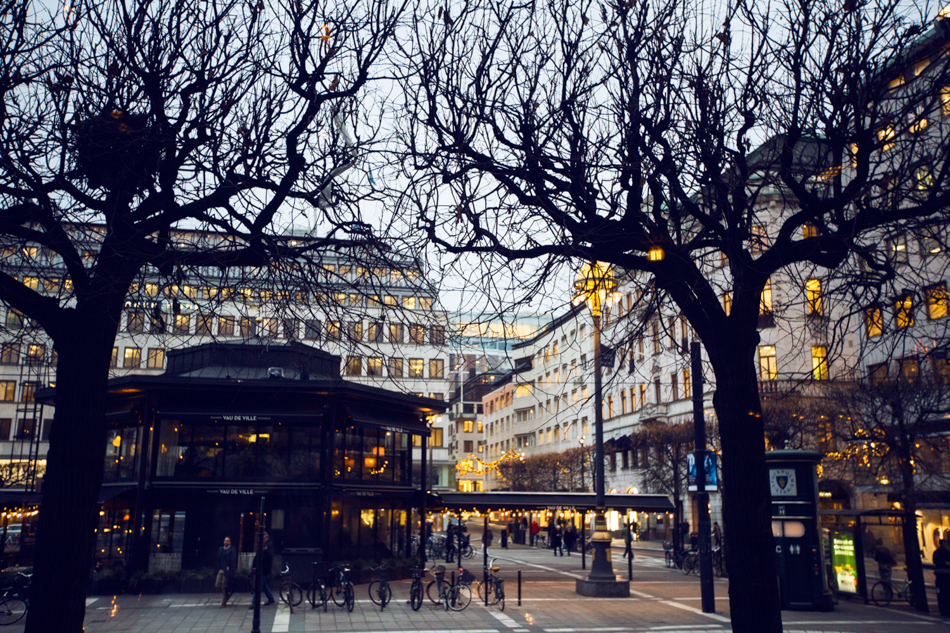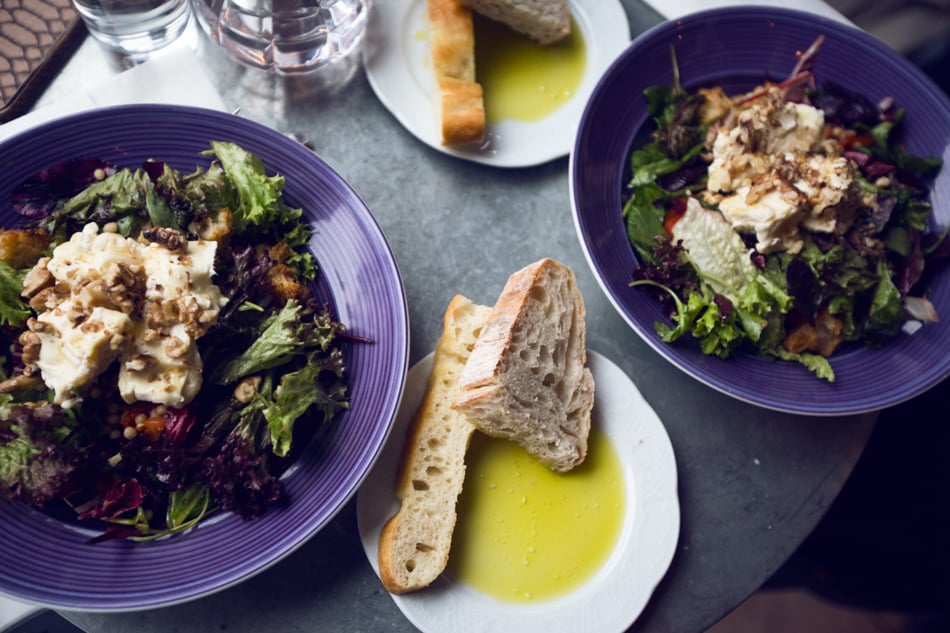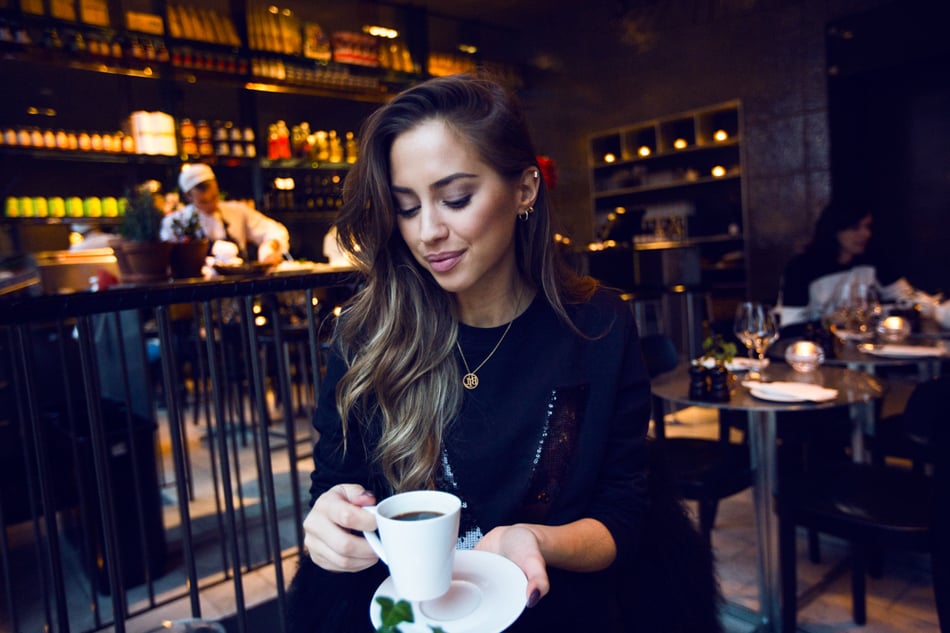 Lunch at Nobis! I'm wearing sweater from IvyRevel HERE (now on sale!) and necklace from Jane Koenig.
Mötte upp Madde för att plåta lite idag! Sedan värmde vi oss inne på Nobis Hotel och tog även en lunch där. Det blev en vegetarisk sallad med ost & valnötter. Sjukt gott! Det känns liksom helt naturligt att välja vegetariska alternativ nu, även om jag inte förbjuder mig själv att äta kött så är jag mer sugen på grönt. Det enda negativa är väl att jag måste äta mer bröd och sånt för att bli mätt (när jag käkar ute alltså), vilket resulterar i en uppblåst och spänd mage.. Klurigt det där…
Är snart klar på kontoret och då ska jag svänga förbi thaikiosken och köpa med lite käk hem (älskar att när det är Aleks tur att fixa middag så kan han stå i timmar och laga, medan jag kör enkla vägen och köper take away haha..), sedan kommer Shiva över till oss för myskväll! ♥
// I met up with Madde today to shoot some stuff! Then we had a lunch at Nobis Hotel. I had a vegetarian salad with cheese & walnuts. It was delicious! It feels so natural to choose vegetarian options now, even though I don't forbid myself to eat meat, I'm just more interested in veggies. The only negative thing is that I have to eat more bread and stuff to get satisfied (when I eat out), which gives me a bloated stomach.. So it's a bit tricky….
I'm almost done at the office, then I'm gonna stop by our favorite thai place and buy some food (I love that Aleks can cook for hours when it's his turn to make dinner, and I go for the easy way and buy take away haha…), and later Shiva's coming over!