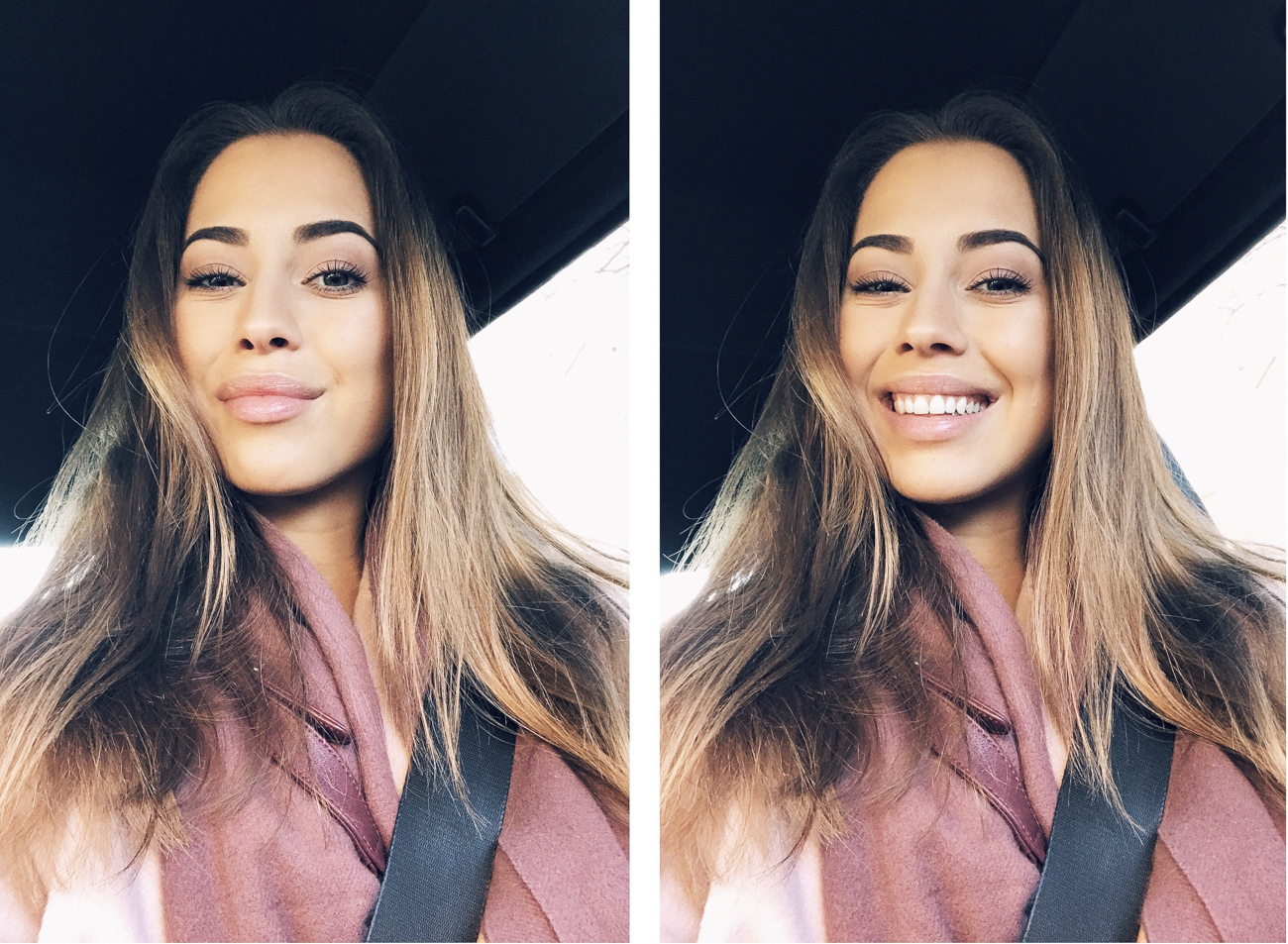 Trying out the selfie camera on my new iPhone 7 plus, it's so good?!?
Huuuur härligt med sol idag? Det känns nästan som vår i Stockholm! Måste passa på att fota outfit när det äntligen är annat än grått och trist ute, så vi tänkte fota när vi går iväg på lunch. :-)
Juste, Alla hjärtans idag ju. Minns ni när Aleks var hemlig i bloggen och jag kallade honom för Mr. Valentine? Haha… 8 år sedan nu, helt sjukt vad fort det gått! Har ni planer för ikväll? Jag tänkte överraska Aleks med en romantisk middag hemma (försökte boka restaurang igår när jag kom på att det var min tur att fixa Alla hjärtans dag-planer, men allt var ju fullt såklart haha) och sedan iväg på biomys. Aleks brorsdotter fyller 11 också så vi ska förbi där innan för att fira henne!
// Sooo lovely with sunshine today! It almost feels like spring in Stockholm. I have to shoot outfit now that it's not grey outside, so we're gonna take some photos when we go out for lunch. :-)
And oh, Valentine's day today. Do you remember when I started dating Aleks and didn't want to share his name here so I called him Mr. Valentine? Haha.. 8 years ago, it's crazy how time flies! Do you guys have any plans for tonight? I thought I was going to surprise Aleks with a romantic dinner at home (I tried to book a restaurant yesterday when I remembered that it was my time to fix our Valentine's plans, but everything was full of course haha) and then go and see a movie. Aleks niece is turning 11 as well so we're gonna go by there and celebrate her before dinner!